'Candy Crush' production design allows popular game to 'break out' from small screens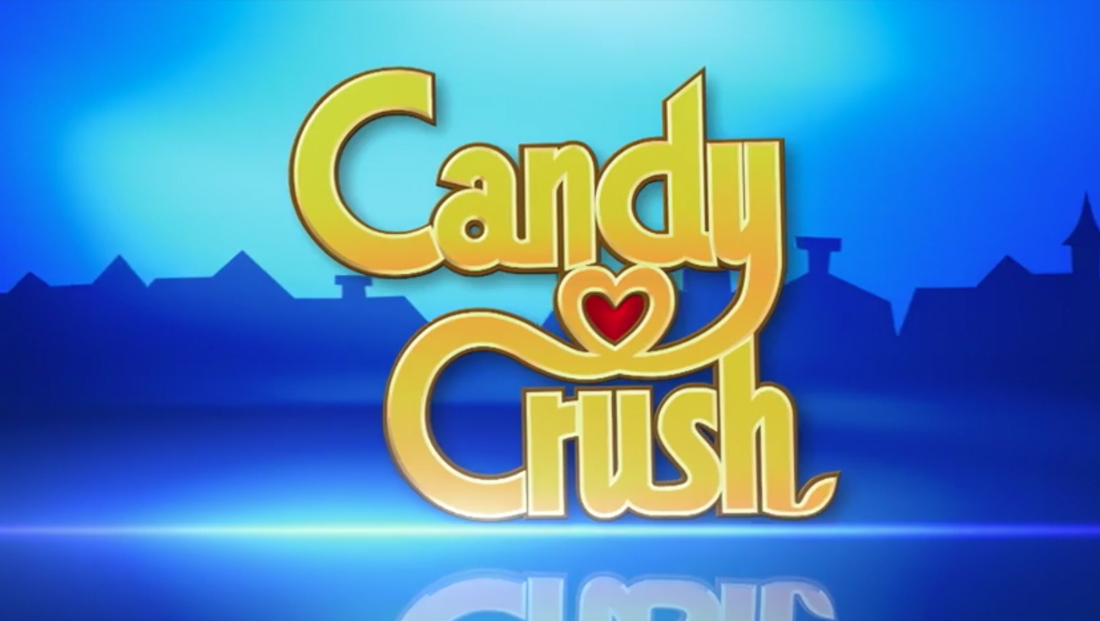 To create a full-fledged immersive environment for a game show based on the immensely popular app "Candy Crush Saga"—normally played on tiny screens—it took a mix of some sweet technology, a dash of imagination and a sprinkling of whimsy.
The game show, which airs on CBS and is hosted by Mario Lopez, drops the "Saga" part of the app's name and uses the brand's stylized gold logo that forms a heart shape at the center. ("Candy Crush," without the "Saga," is the name of the browser-based version of the game, but is still frequently used to refer to the original game or the brand as a whole.)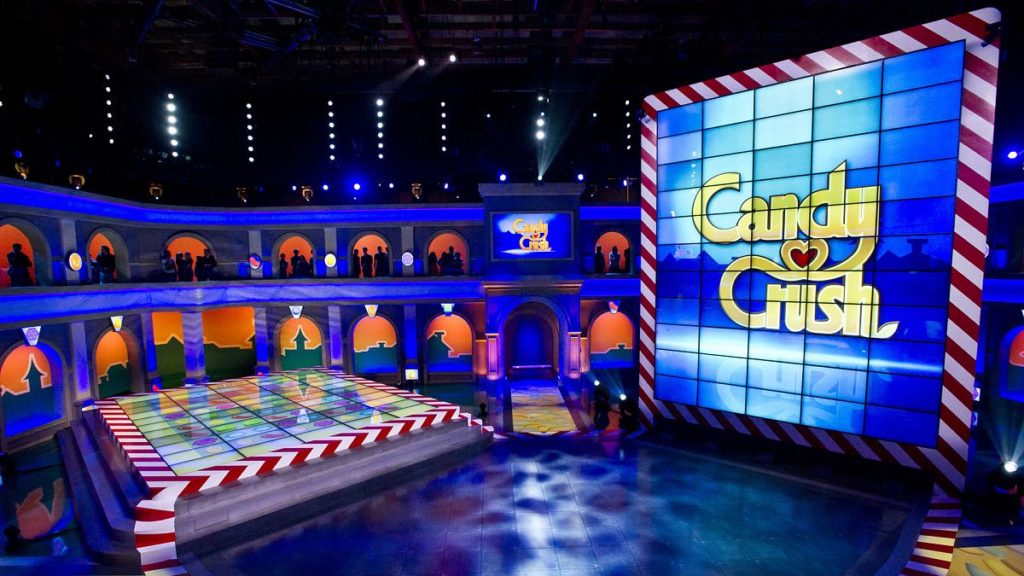 Gameplay takes place inside a large space that's part gladiatorial arena, part sugary palace. Perhaps it's a take on what the "Candy Kingdom" universe the app and its various franchises take place in would look like in real life.
Production design for the show was handled by John Gilles, with lighting design by Oscar Dominiguez.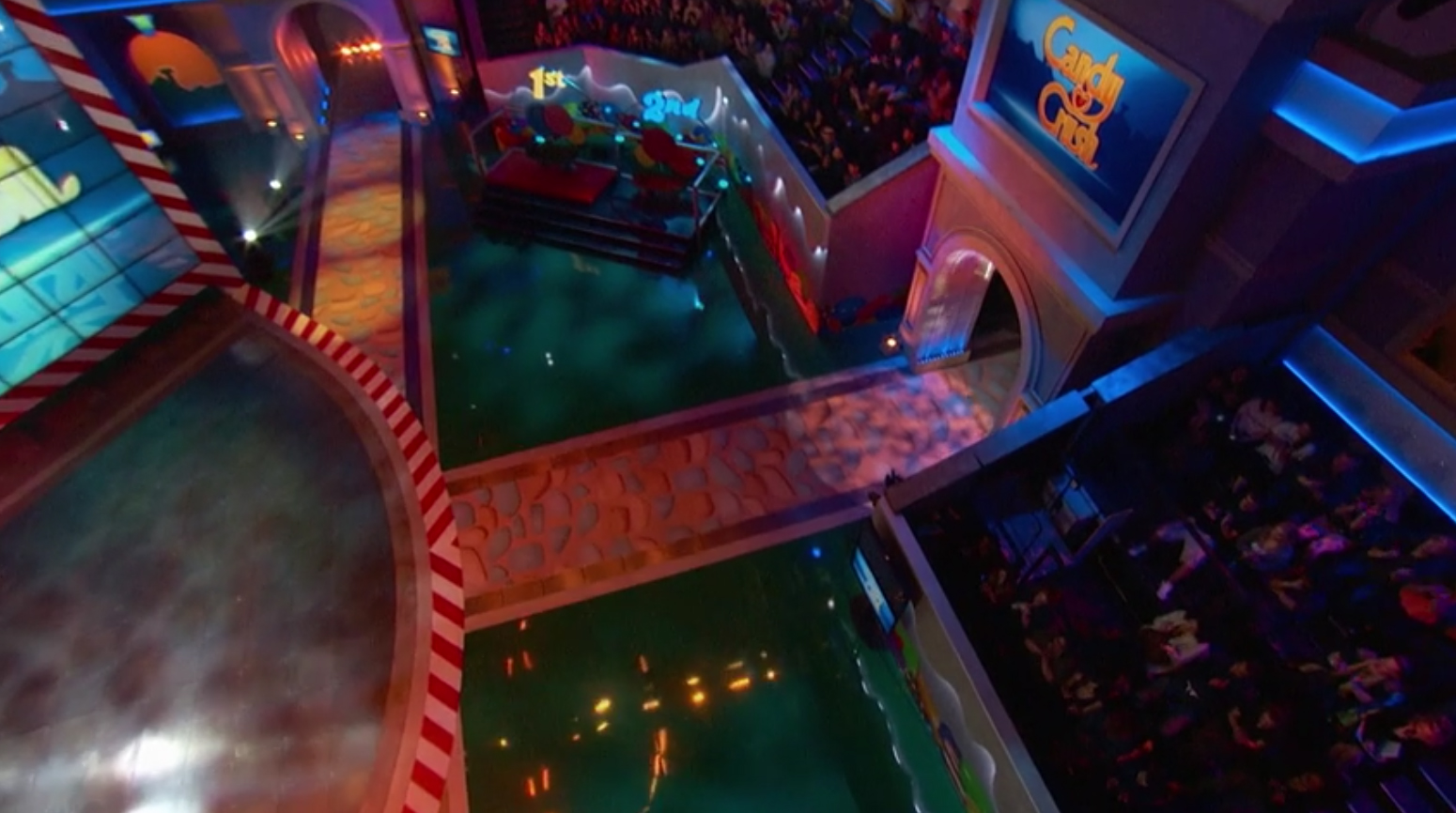 Lopez and contestants enter through arched walkways finished with faux-stone pathways and oversized stone shapes that seem inspired by the game's gem-style "candies."
Above the archways are oversized backlit "keystones" that each feature an image of one of the game's iconic candy gems.
The archways themselves are part of a two-story castle-like structure built from a slightly rough material that mirrors the look of poured concrete with a hint of sand castle.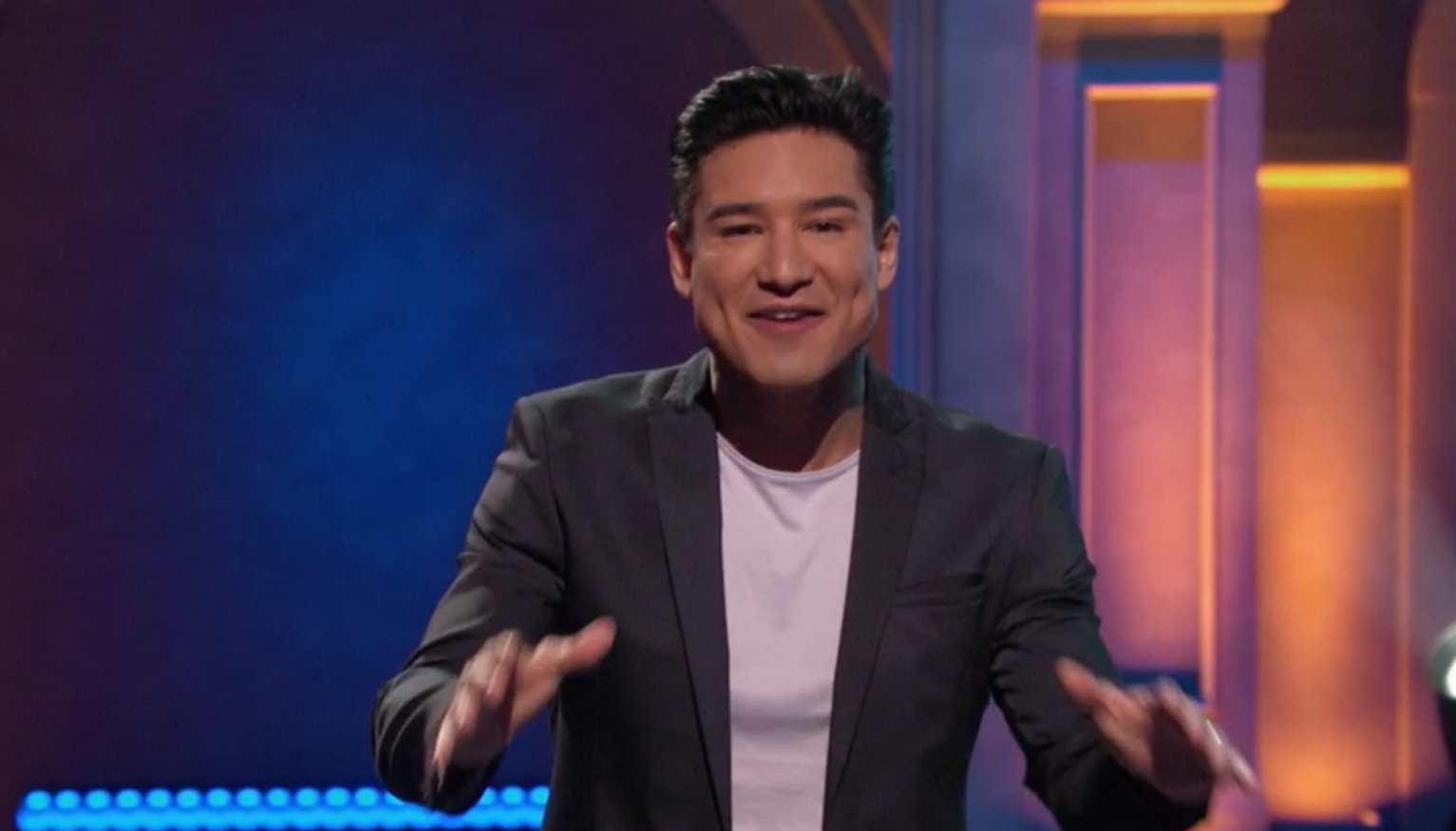 Bright, integrated accent lighting splashes bold colors across the surfaces, bringing out the texture of the surface and creating a nod to the game's colorful palette.