MSNBC goes gritty for O.J. Simpson special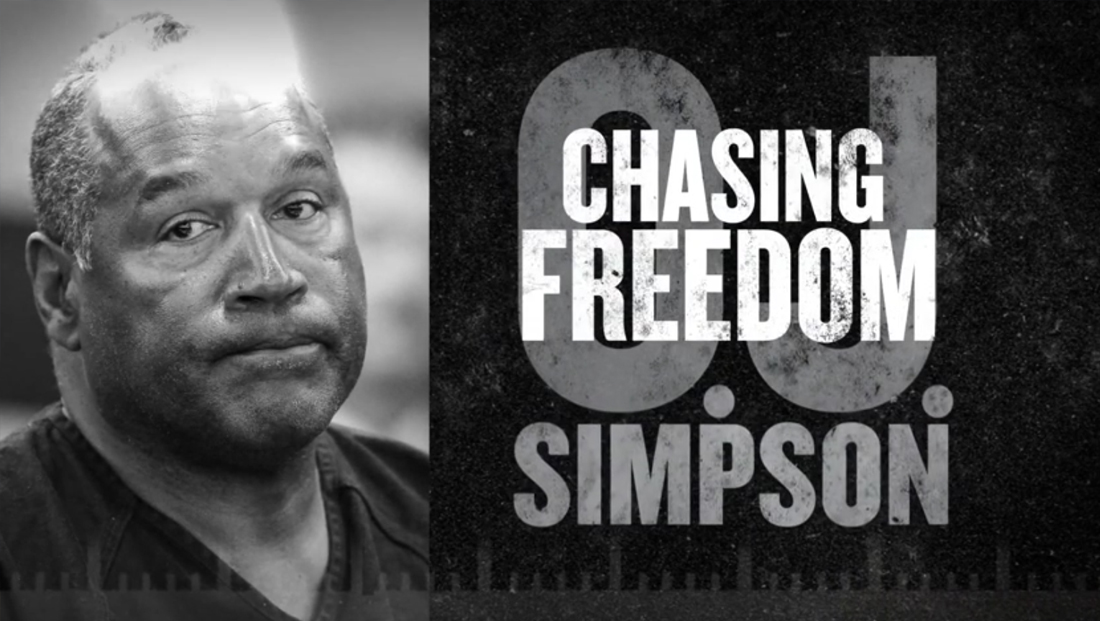 Springing off its special coverage of O.J. Simpson's parole hearing this week, MSNBC scheduled a special around the former NFL player's athletic history and trouble with the law — and its graphic cues took hints from both paths of Simpson's life.
The special, titled "O.J. Simpson: Chasing Freedom," was narrated by MSNBC host Ari Melber and relied heavily on a mix of black and white photographs of Simpson and his legal battles, similar to the look used on the sides of the LED video walls during NBC's special coverage of the parole hearing.
A large collection of those photos were used to create a photo mosaic that morphed into a headshot of Simpson.
Large, condensed typography was used to render Simpson's name, with his two initials on one line and surname on the second.
The words "Chasing Freedom" was then overlaid over the letters "O.J." on the special's title card.
Running along the bottom of the screen, meanwhile, is a horizontal line of rough hashmarks reminiscent of the lines painted on a football field, a nod to Simpson's pro sports connections.
Similar visual elements are often used in crime-themed programming as a reference to the precision involved in crime scene investigations.
The open also featured cut-out style image intermixed with oversized lettering, with most of the typography getting a grunge texture effect.