NBC uses new 'Nightly' set for O.J. Simpson special report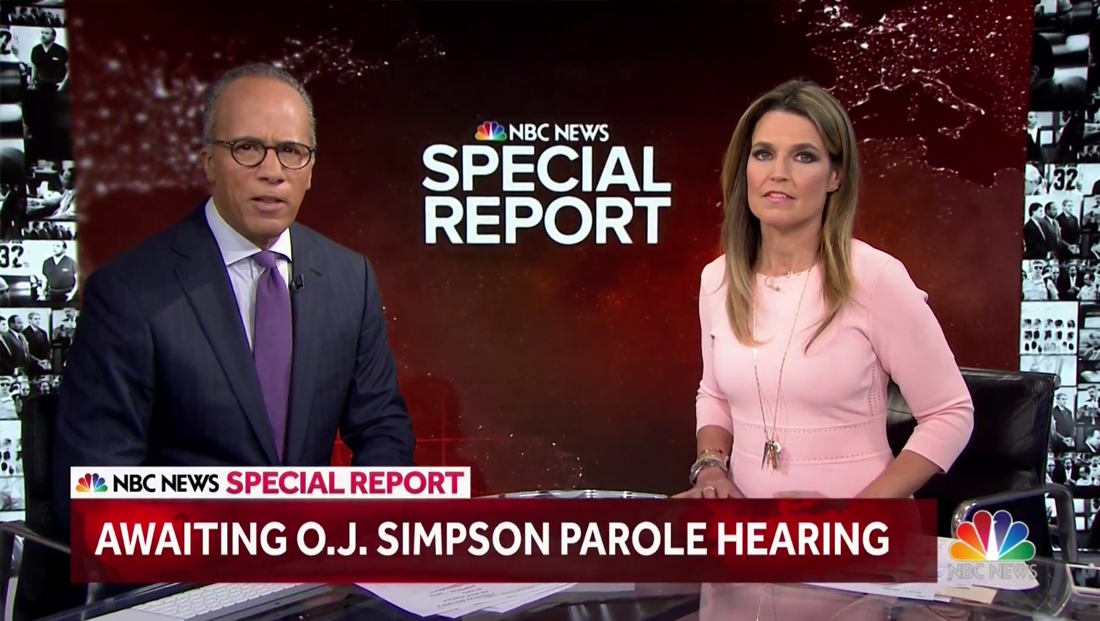 For its coverage of former NFL star O.J. Simpson's parole hearing, NBC News made limited use of the new "NBC Nightly News" set for a special report co-hosted by "Nightly" anchor Lester Holt and "Today Show" co-host Savannah Guthrie.
For the special report, the L-shaped anchor desk was rotated at an approximately 45-degree angle against the large video wall on the south side of the "Nightly" side of Studio 3A.
The background behind Holt and Guthrie used a bold background matching the network's recently revamped special report graphics package with a bold red background in the center and the "Special Report" logo camera center between the pair.
The outer two sides of the video wall, meanwhile, were filled with tiny, mosaic-styled imagery depicting the history of Simpson and his various encounters with the legal system.
This design mimics the look of the "jigsaw" LED panels, though this design is likely much simpler to create.
It's worth noting, however, that NBC did have advance warning of the parole hearing, so had time to prepare the photo collages — so it would be interesting to see what imagery, if any, would be used here in the case of a true breaking news story.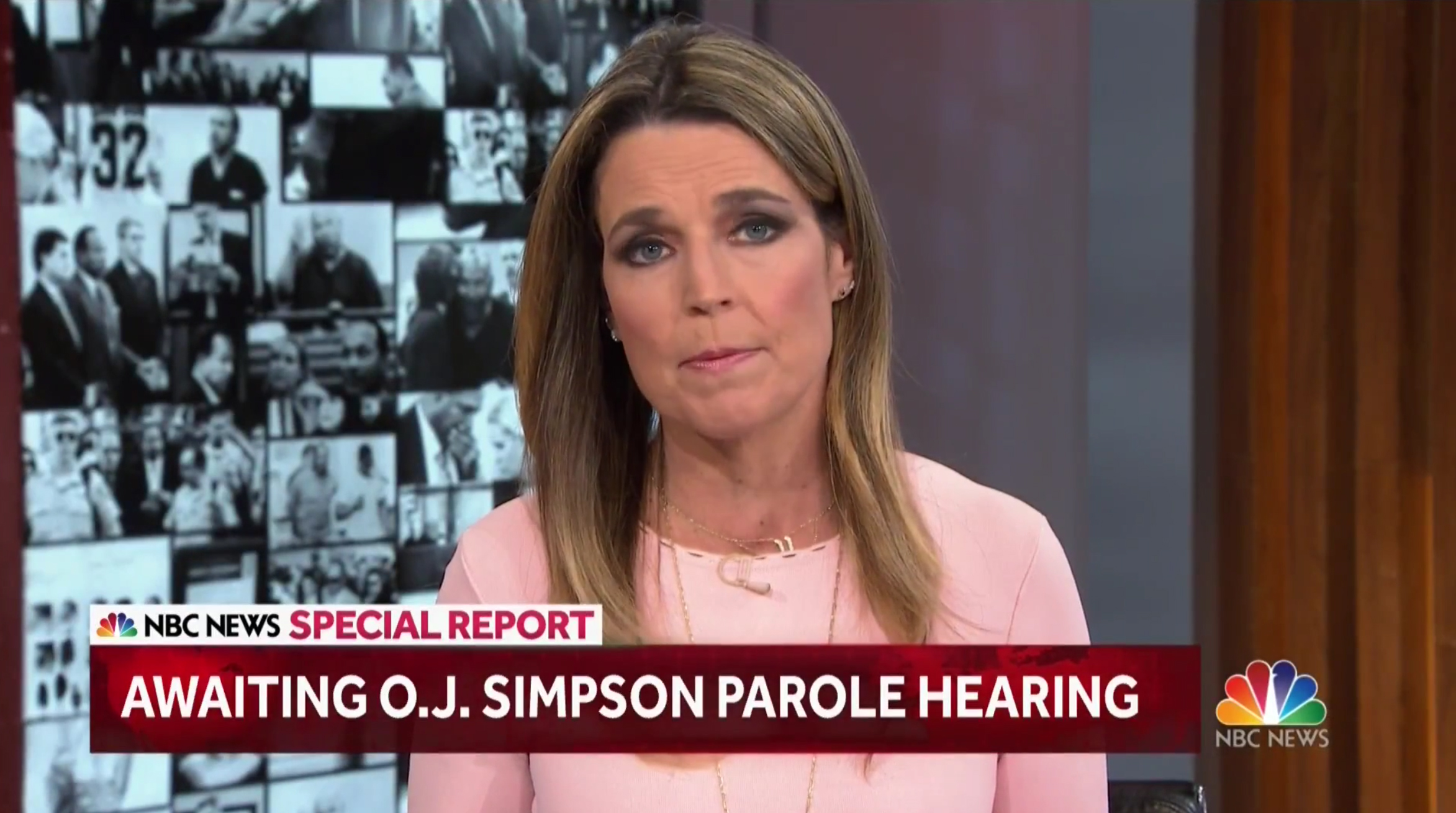 The one shots of Holt and Guthrie, meanwhile, featured backgrounds of the photo mosaics and splashes of red accent down lighting as well as part of the studio's vertical slats, which also boast red accent lights.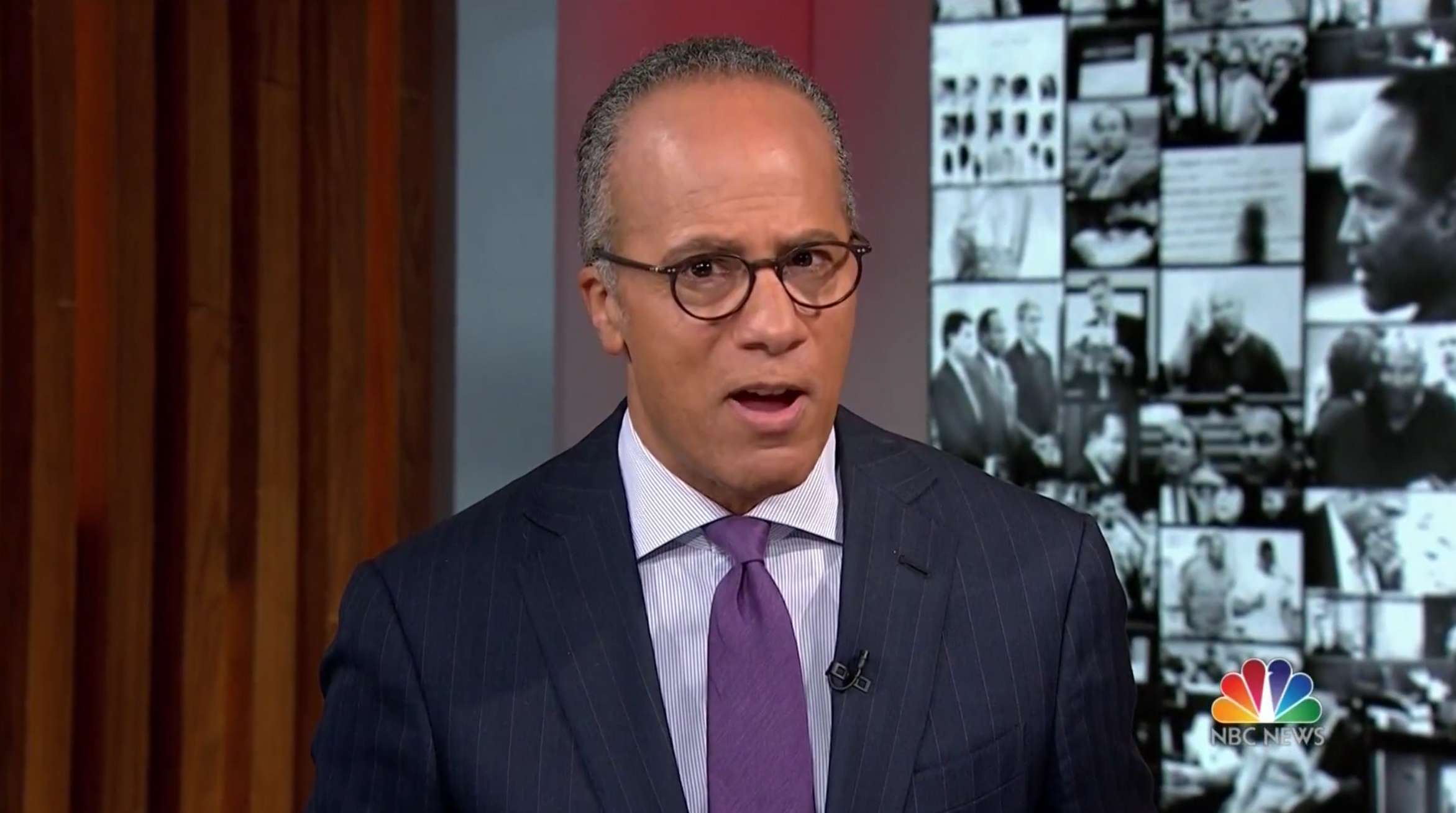 The special report also includes live guests, but neither of these joined Holt and Guthrie in Studio 3A.