CBS Miami debuts new set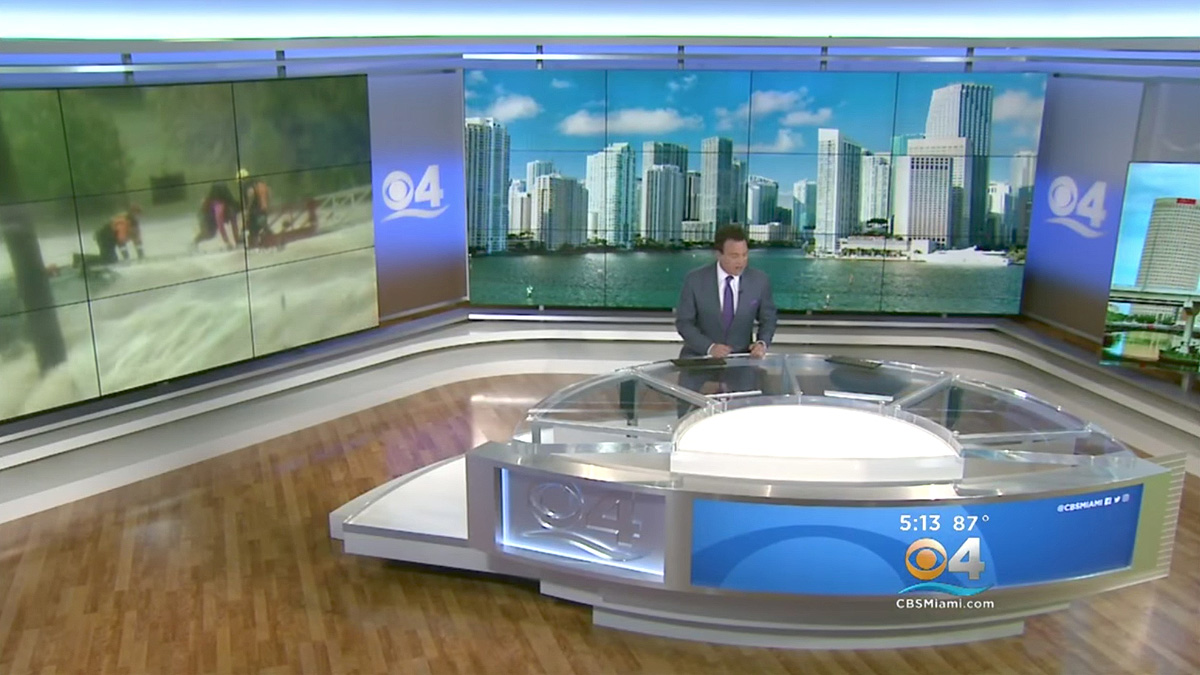 Subscribe to NewscastStudio's newsletter for the latest in broadcast design and engineering delivered to your inbox.
WFOR, the CBS O&O in Miami, has taken the wraps off its bright and airy new set.
The station, which moved to a temporary set in July 2017, is now boasting an open and dynamic new space from Broadcast Design International.
The new set mirrors BDI's award winning design at KCBS, which won NewscastStudio's 2016 local Set of the Year but with some added elements that are localized for the station.
The primary anchor area is wrapped in two Primeview video walls, one directly behind the curved anchor desk and another at an angle camera left.
The larger of the two spans 16 feet, while the smaller one comes in at about 12 feet wide.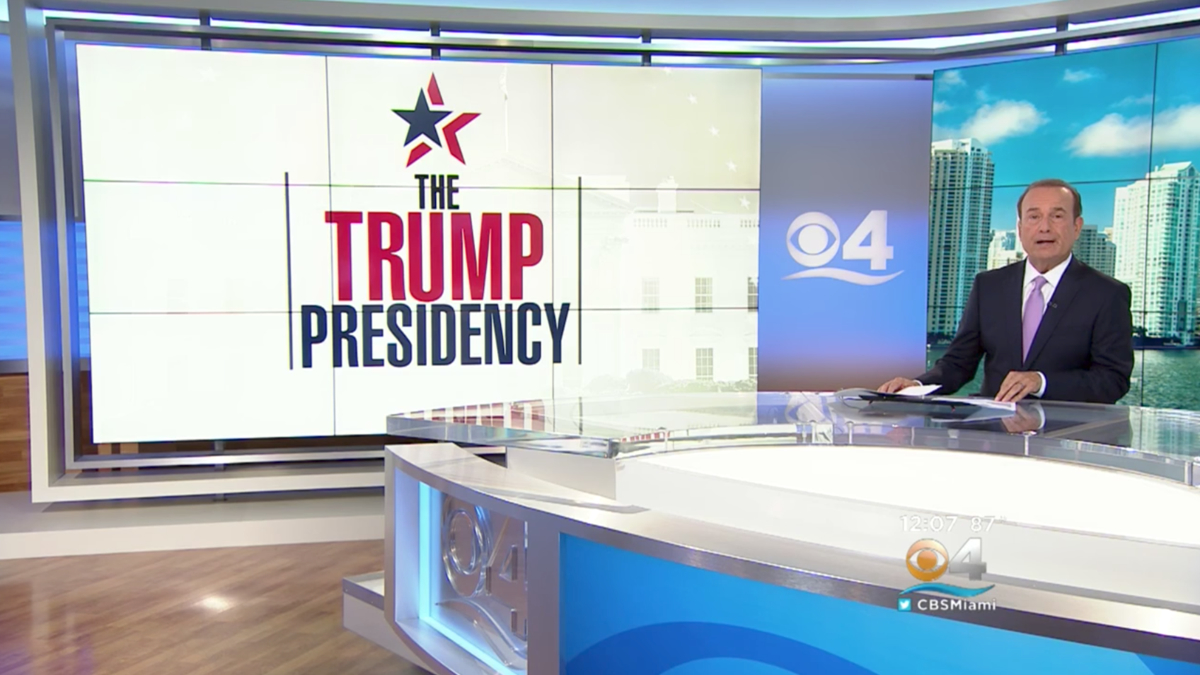 The video arrays are positioned so they can be used as both as traditional cityscape backgrounds showcasing the Miami skyline while also serving as standup and topical backgrounds.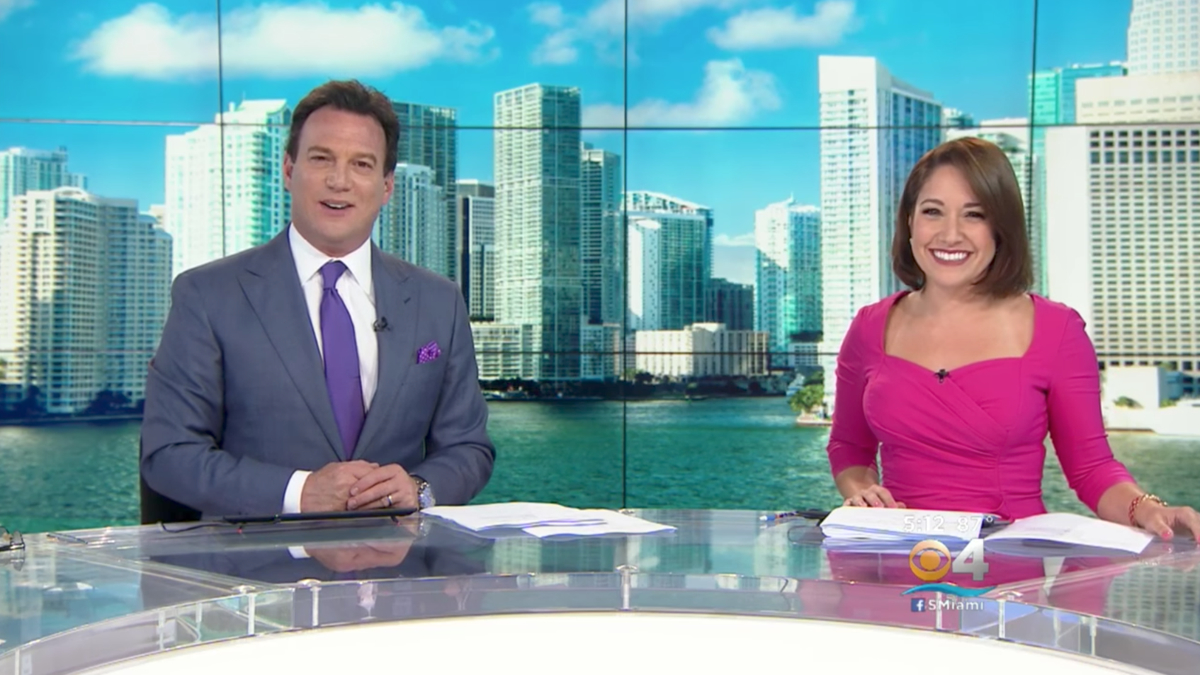 The design walls also can be shot both straight on and off-axis with both single and multiple talent, giving the station a variety of ways to utilize the video walls for storytelling.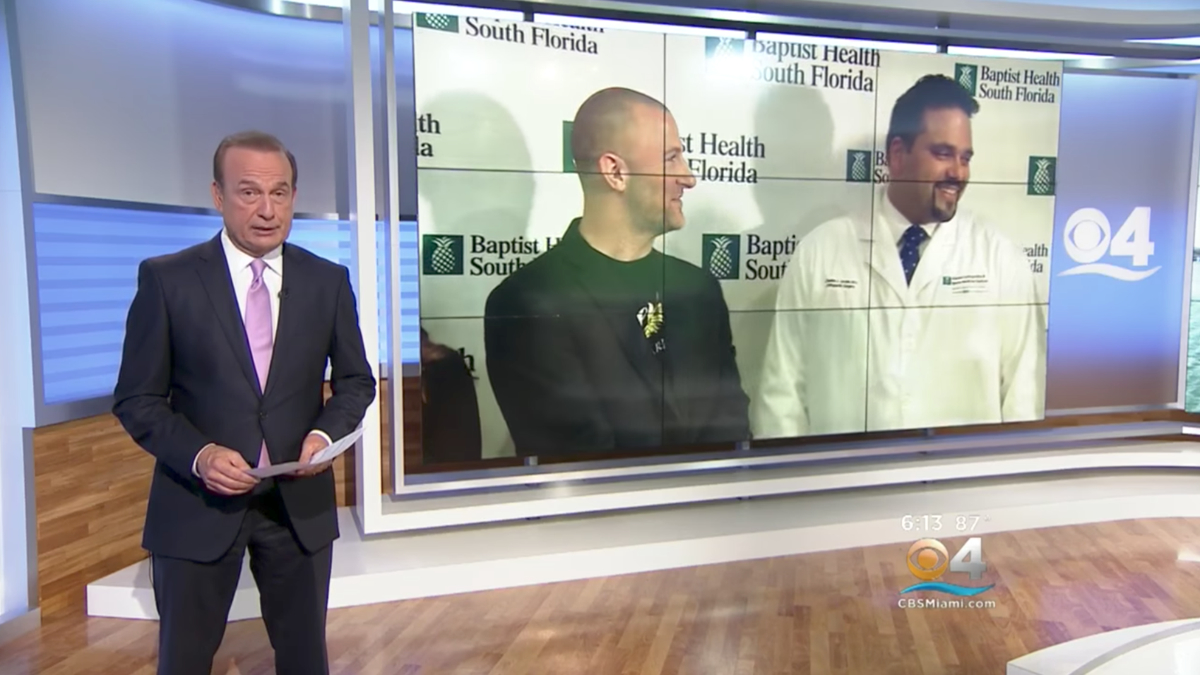 Set inside large metallic frames, the two wall structure also includes a frosted panel with the station's "ocean wave" "4" logo.
This version of the set is warmed up a bit through the use of more generous used of wood tones, which also speaks to Miami's contemporary, fresh vibe.
Wood is used in both the wraparound knee wall behind the video walls and on much of the studio floor and shows up prominently on camera.
The design also incorporates a backlit banded panel that runs above the wood knee wall, topped with a buffed solid surface wall above, creating three distinct bands of texture behind many of the shots.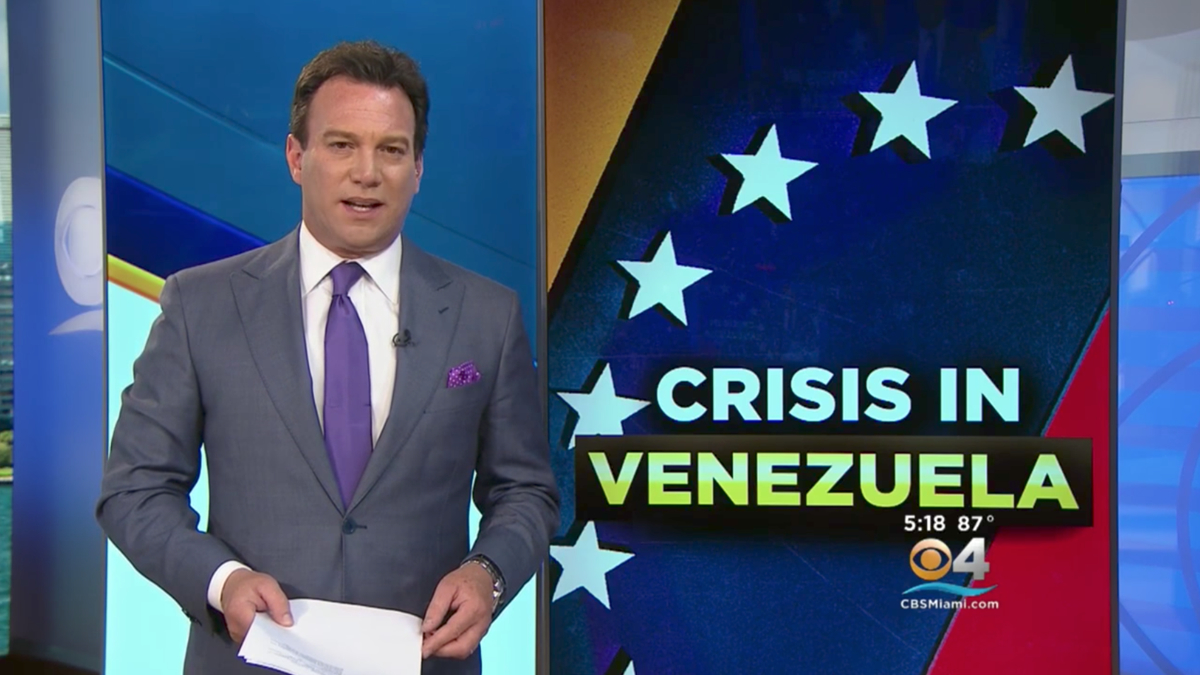 This set also features vertical video panels camera right, which can be used in a variety of ways for both standalone standups and debriefs or in combination with the anchor area's larger video walls.
This area also features an additional rendition of the logo, as does the front left panel of the anchor desk.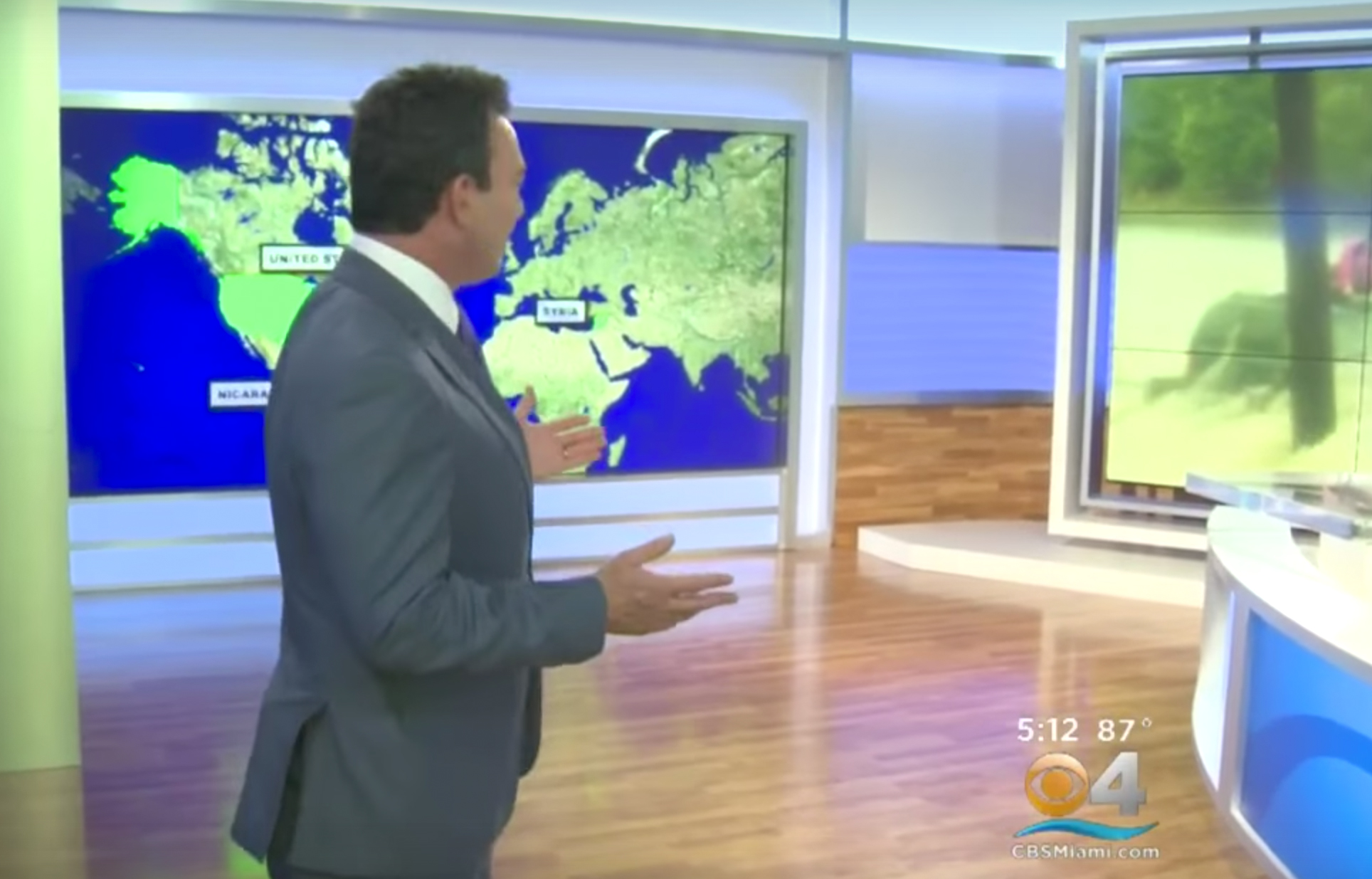 WFOR also managed to maximize their investment by reusing a projection screen from the old set, placing far camera left, wrapped with backlit panels and a sleek metallic frame.
While the area serves as a suitable standalone shot, it can, just like the other video walls on the set, be incorporated into wide shots that incorporate the other video walls, anchor desk or a movable interview table.