CNN launches Snapchat newscast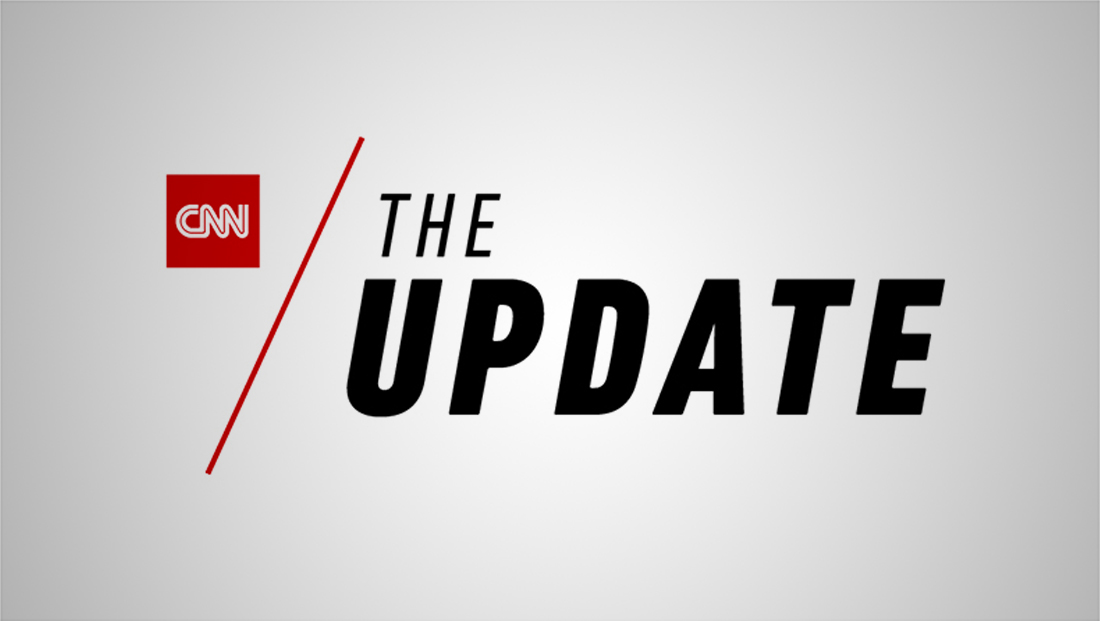 Following in NBC News' footsteps, CNN has launched a daily Snapchat news show, called "The Update."
"The Update," which is posted at 6 p.m. eastern time daily features a quick roundup of the day's top stories.
Like NBC's "Stay Tuned," which recently debuted a new look, "The Update" uses a vertical orientation for its graphics and video clips.
The show's logo features a small version of the CNN logo in the network's trademark red square with a thin angled "slash mark" dividing it from the logotype on the right.
The logo uses an italic version of what appears to be the network's trademark font, CNN Sans, to convey motion, which mirrors the angles found in the show's graphics.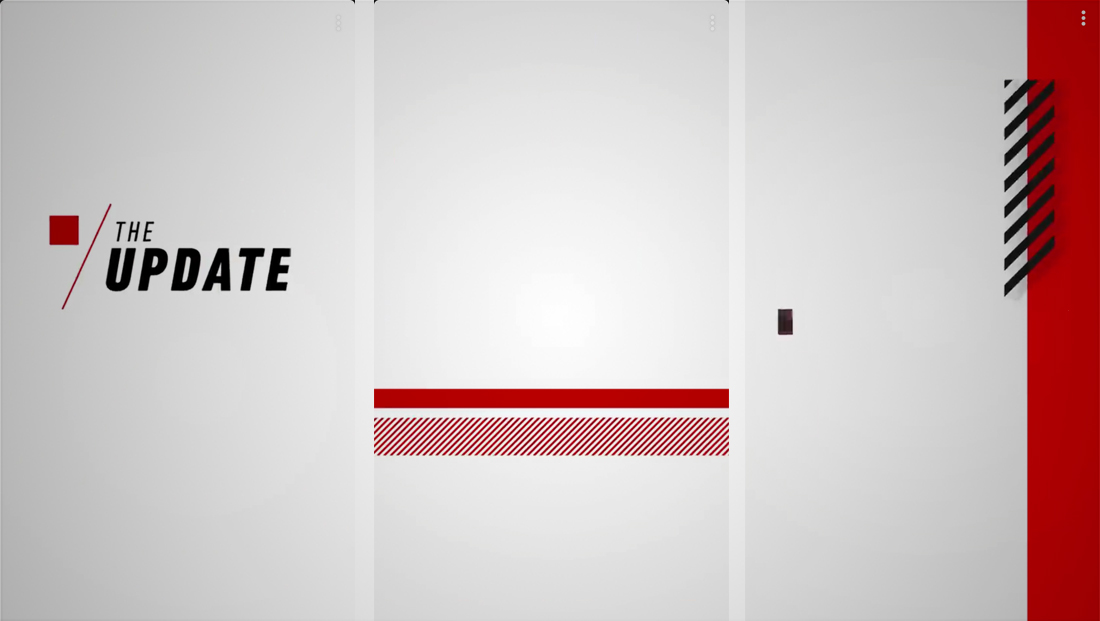 For animated transitions and wipes, a mix of red and black are used and include thin and thick 45-degree hashmarks, which notably don't match the exact angle of either the logotype or the line in the logotype.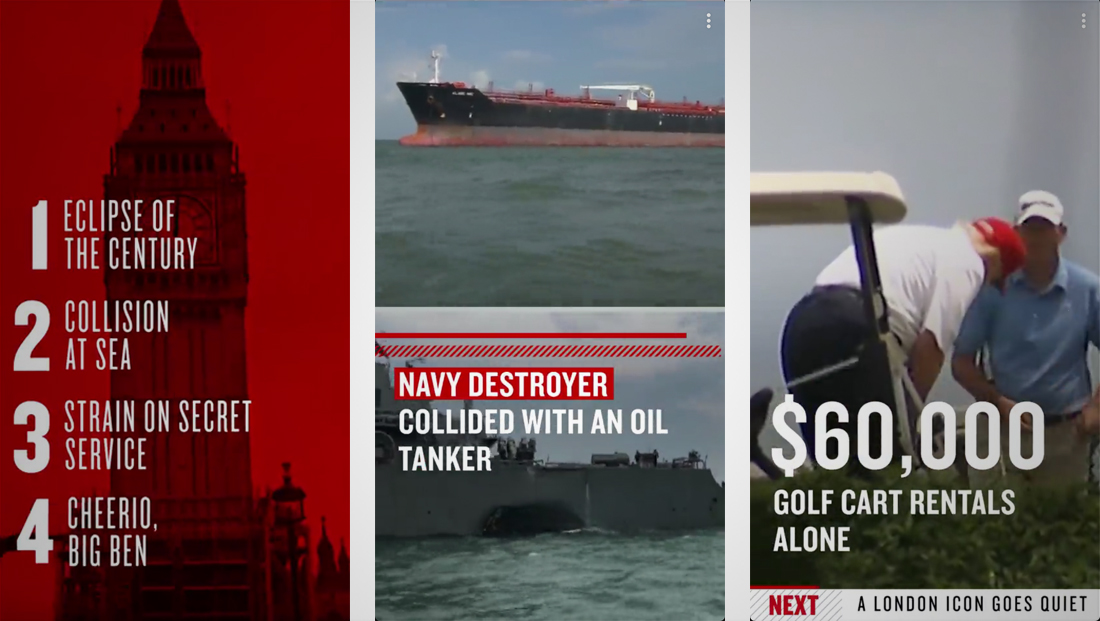 The in-show graphics notably do not appear to be using CNN Sans, but rather the font Knockout.
The show's storytelling includes a numbered "rundown" at the start along with headlines and key data points displayed prominently on screen.
Also included is a "next" bar that previews the next segment. This element includes a red bar that moves from left to right as the story progresses.