'Stay Tuned' Snapchat newscast's graphics optimized for vertical screens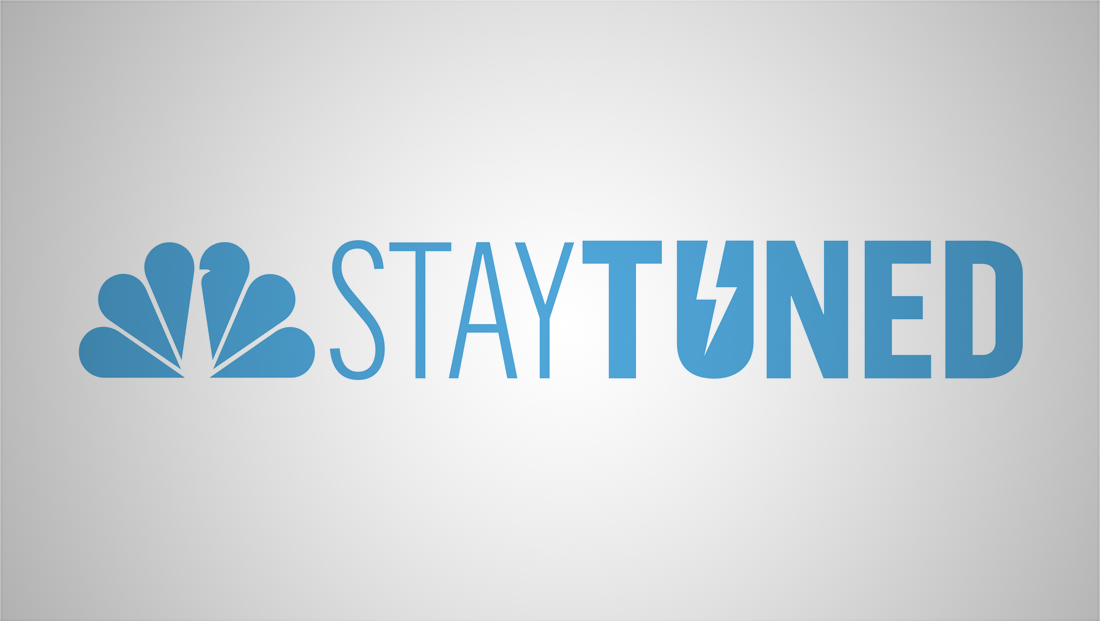 NBC News' foray into a daily newscast for Snapchat, "Stay Tuned," features a mix of clean and bright graphics and presentation methods designed to fit on the vertical screen that has become ubiquitous to mobile users — the target audience of the newscast.
Updated: NBC redesigned the show's look in August 2017.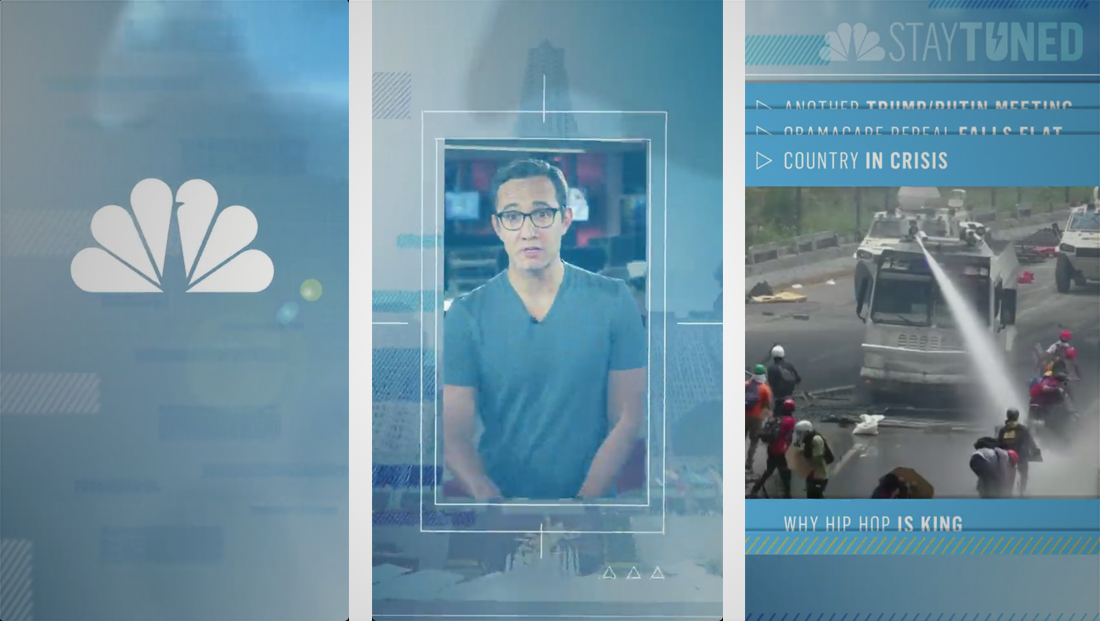 "Stay Tuned" uses a light blue color scheme and condensed typeface similar to the "Today Show."
That color scheme and typography is utilized in the show's logo, which also features the NBC peacock and a custom designed "U" with a lightning bolt in the center, with "Tuned" displayed in bolder type.
The show starts with a simple NBC peacock logo against a blue background before switching to an image of Rockefeller Center, a common element in NBC News graphics packages.
Other graphical elements include think boxes, triangular outlines and diagonal patterns.
Viewers are then treated to a quick overview of the newscast with a wallet-style user interface — with each story or topic on its own "card."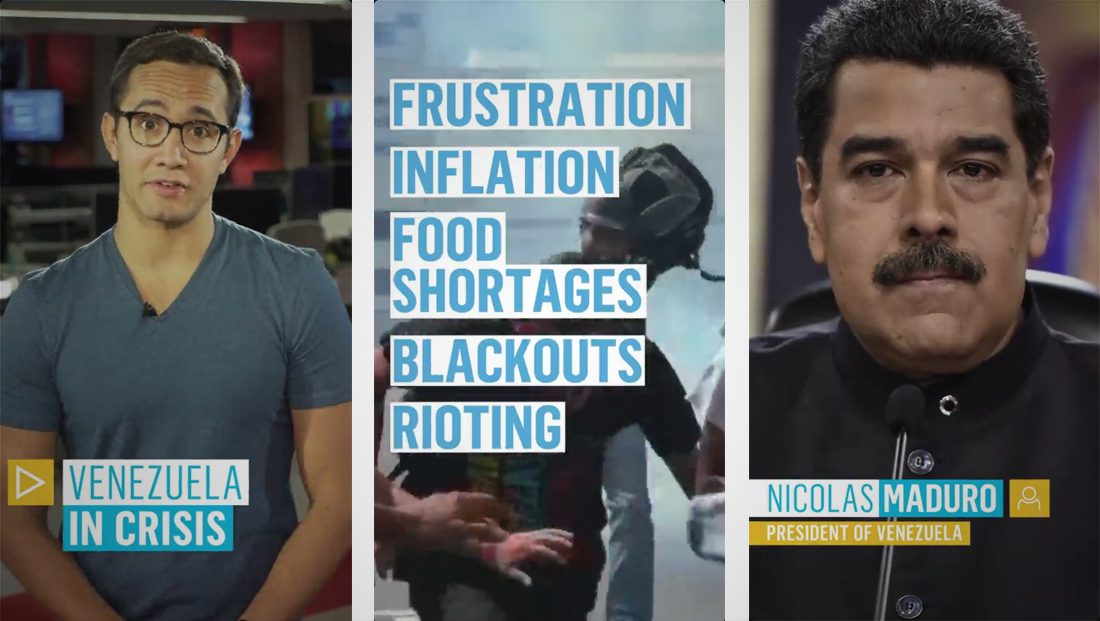 The condensed typeface is used throughout the rest of the newscast for everything from headline-style banners, lower third identifiers, bullet points and pull quotes.
The narrow size of the font is beneficial given the limited width of the screen real estate.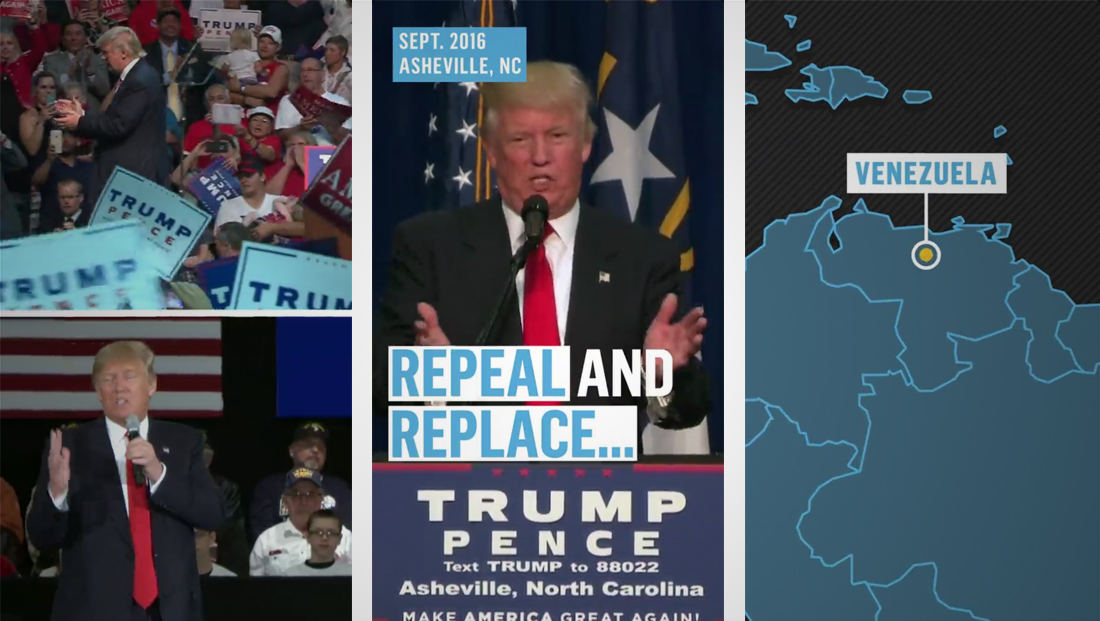 Since not all video or imagery will work in the portrait orientation, "Stay Tuned" makes liberal use of split screens to better accommodate landscape shaped imagery when necessary.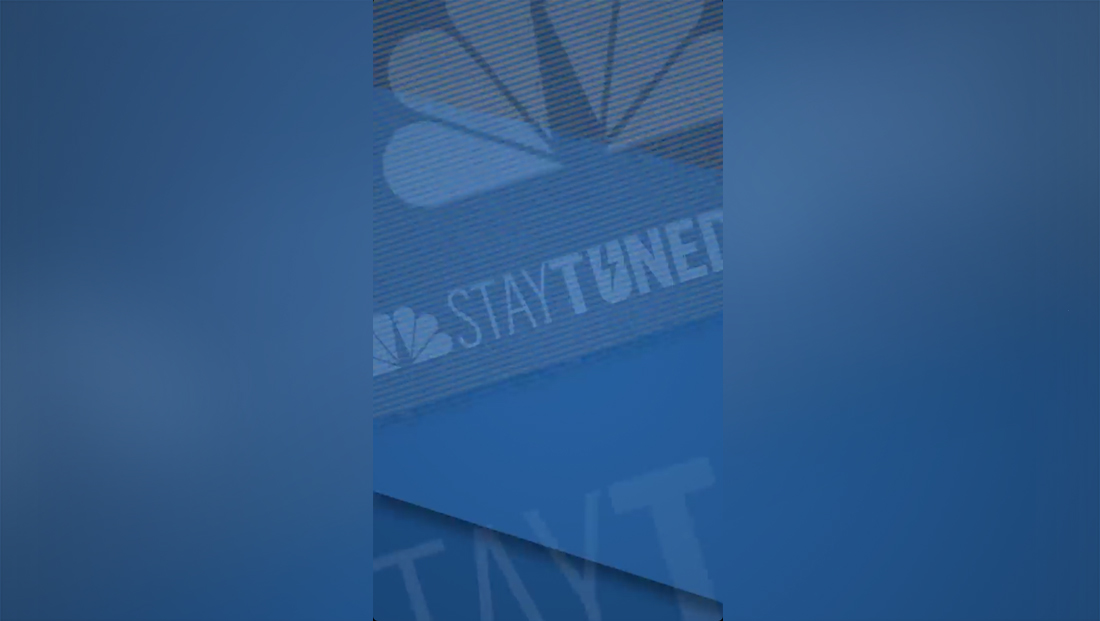 Between segments, a blue angled graphic with the NBC and "Stay Tuned" logo appears briefly.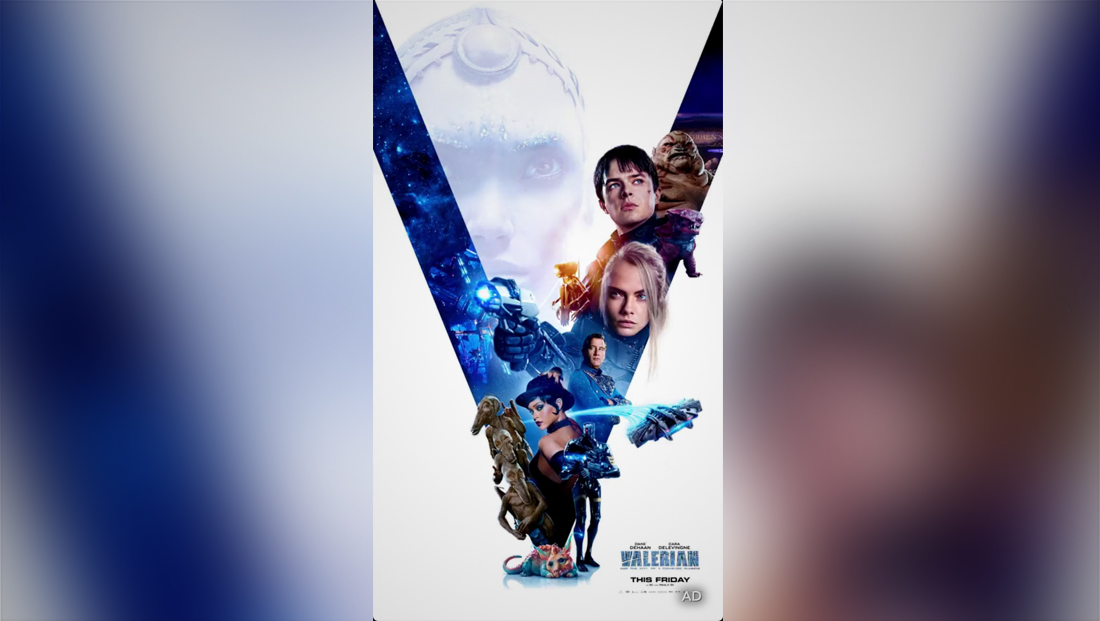 To monetize the show, the newscast includes a brief advertising interlude after the top story that's labeled with a small "Ad" bug in the lower right corner.
You can watch "Stay Tuned" from a mobile device with the Snapchat app here or use the QR code below.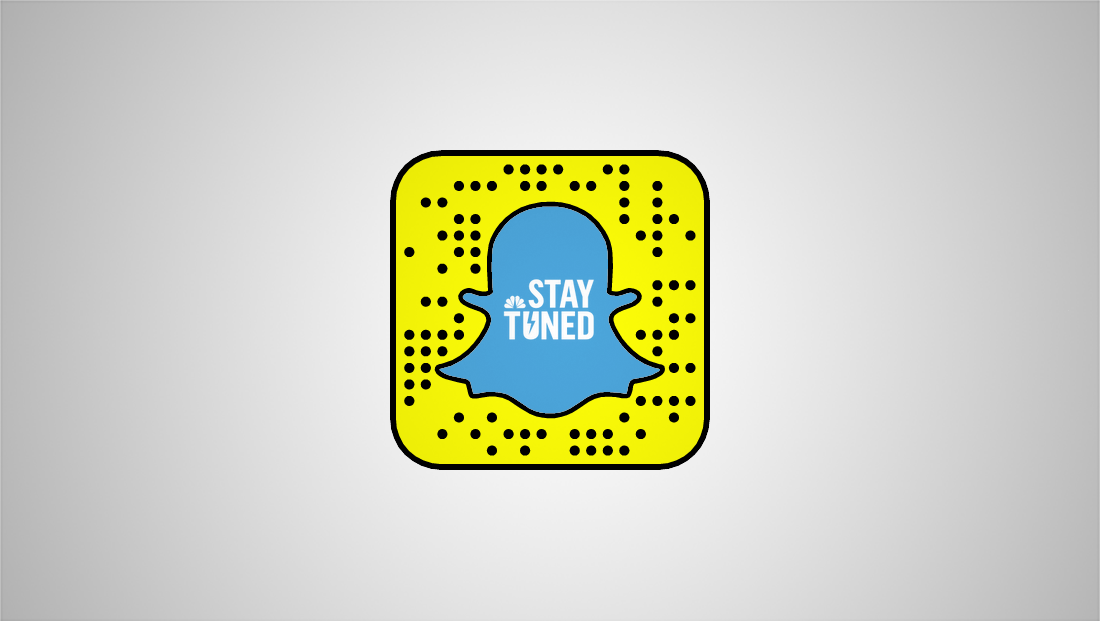 "Stay Tuned" anchor segments were taped at Studio 4E's "Town Square" desk.