How the networks covered Trump's presidential address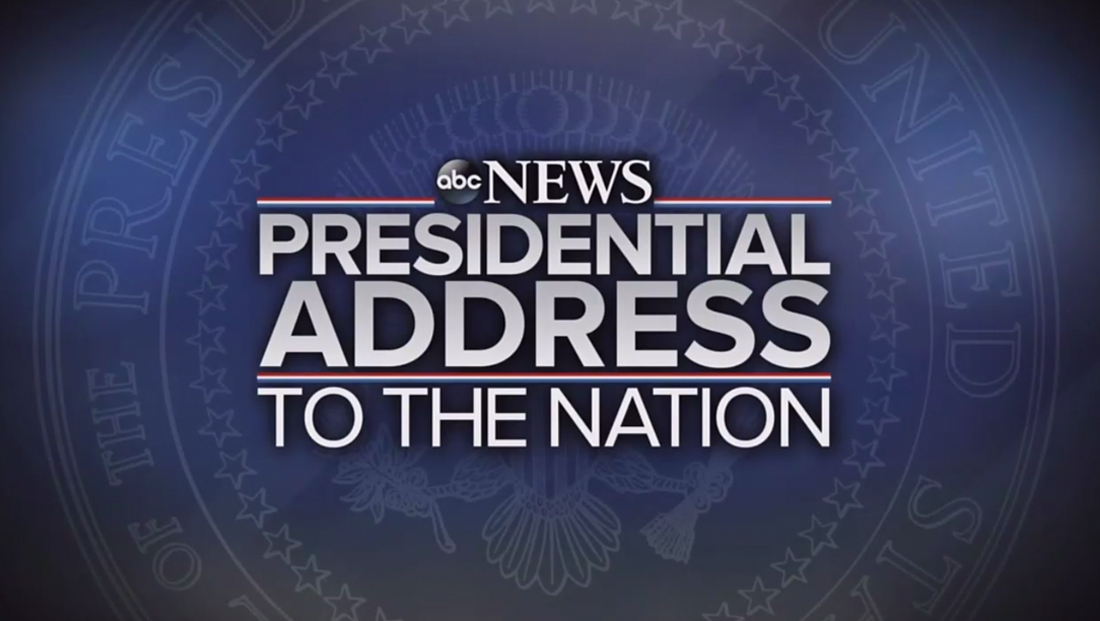 The networks broke into programming to cover Donald Trump's primetime address Monday, Aug. 21, 2017.
.@NBC takes early lead in Trump's Afghanistan address ratings derby https://t.co/Zr6W9x0c27 #TVNews pic.twitter.com/krWBBNvH6v

— TVNewsInsider (@tvnewsinsider) August 22, 2017
ABC News used its normal "Special Report" open, though the announcer only called it an "ABC News Special," before switching to a fullscreen graphic with a muted presidential seal and text heavy logotype reading "Presidential Address to the Nation."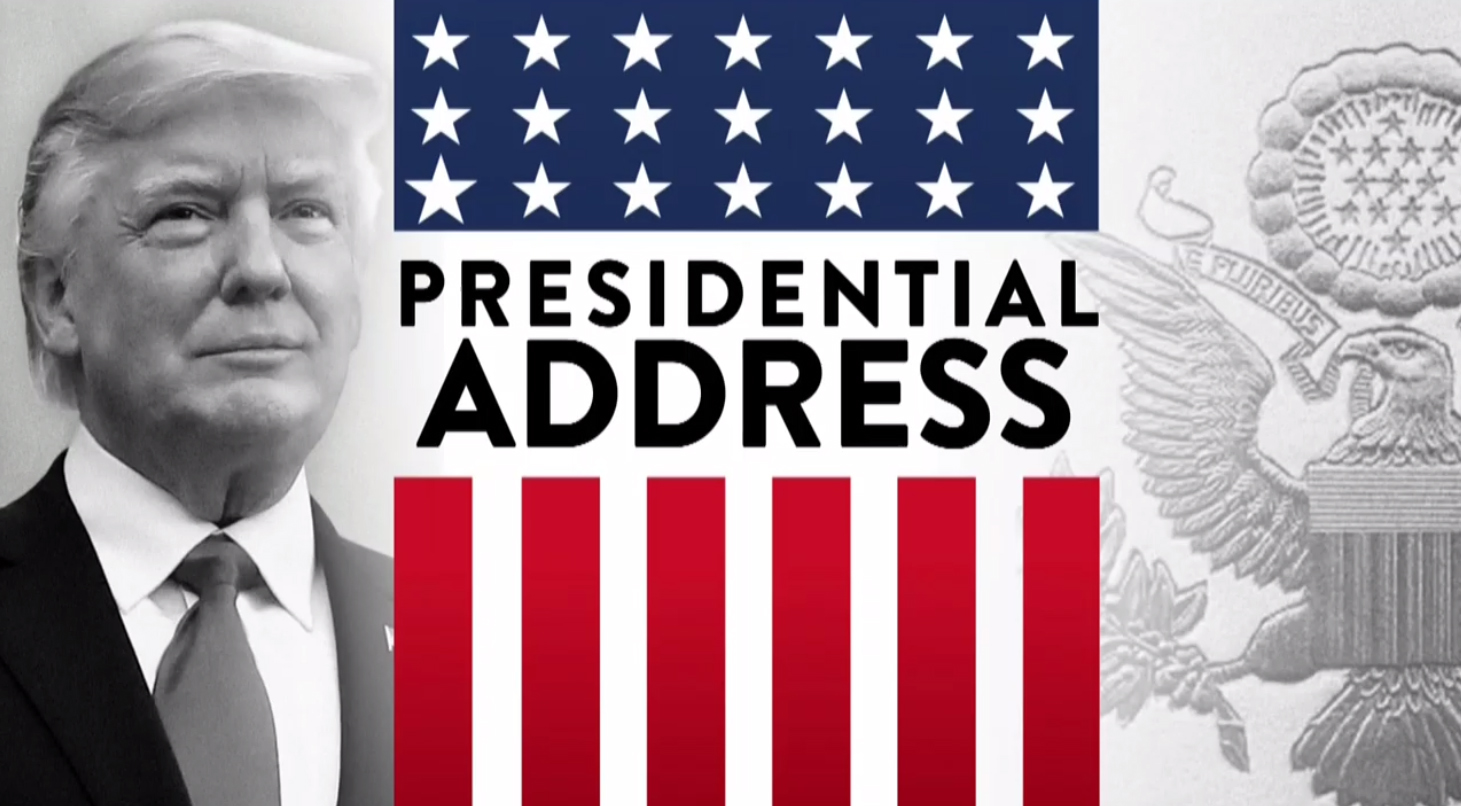 NBC used a similar approach, kicking off its coverage with its special report open before switching to a graphic using its political look with simply the words "Presidential Address."
The look also featured an image of Trump and presidential seal.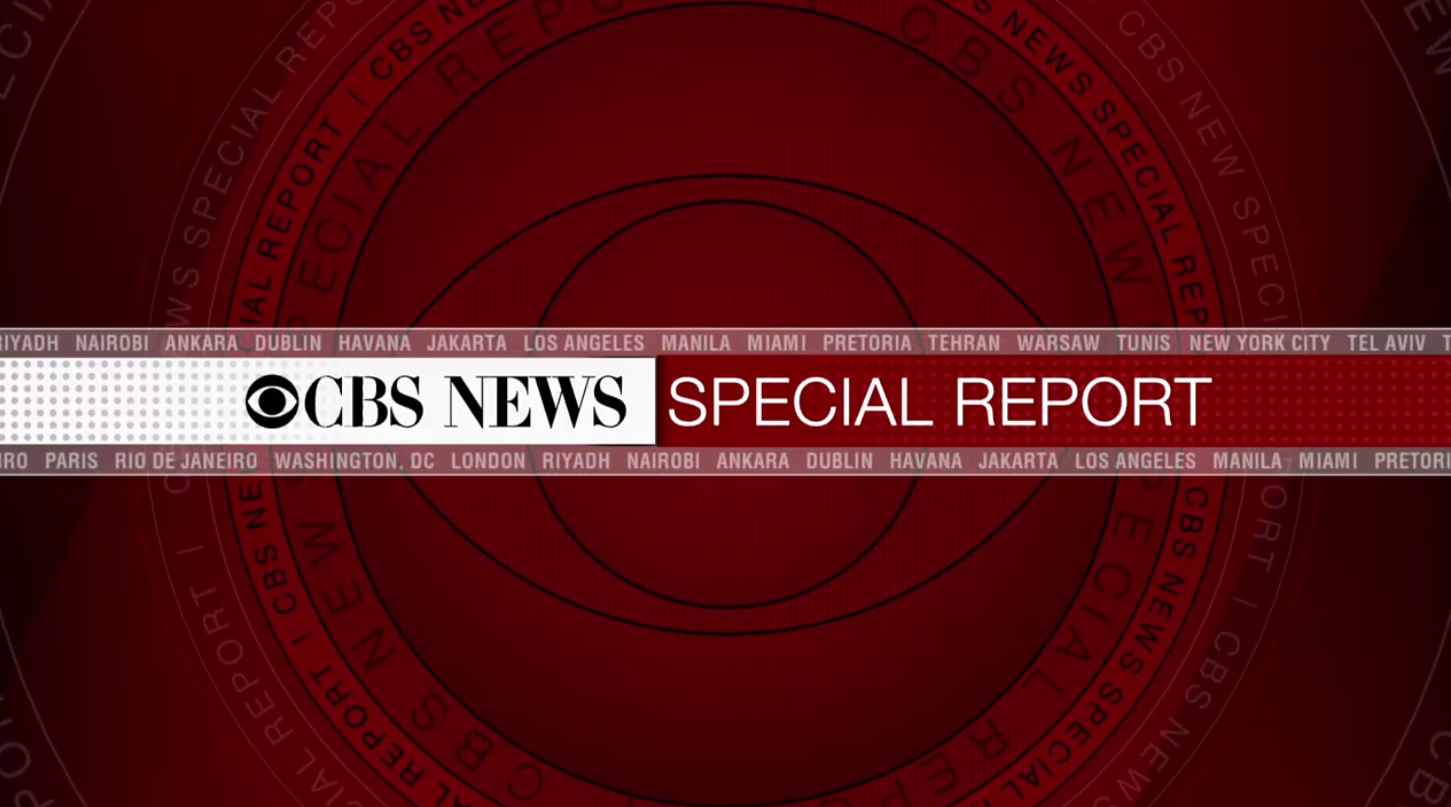 CBS, meanwhile, used its normal special report slate with Anthony Mason introducing himself from Carbondale, Illinois, where has was covering the solar eclipse earlier that day.