Harvey coverage continues to dominate network newscasts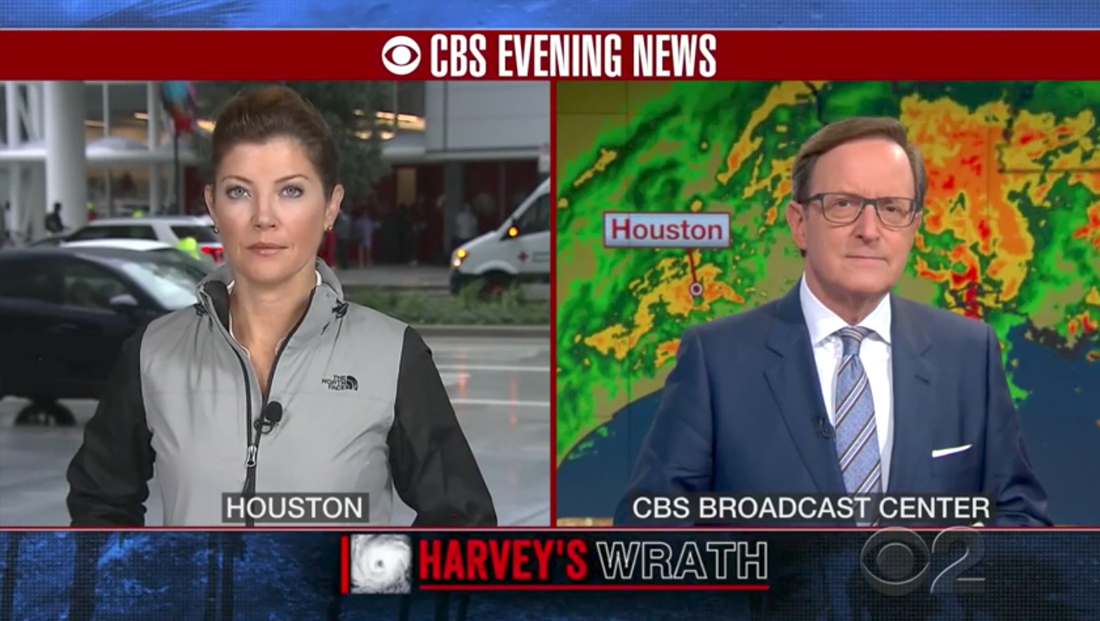 As the destruction from Harvey in Houston continues, the networks continued to devote a significant amount of coverage on their Monday evening newscasts.
'CBS Evening News'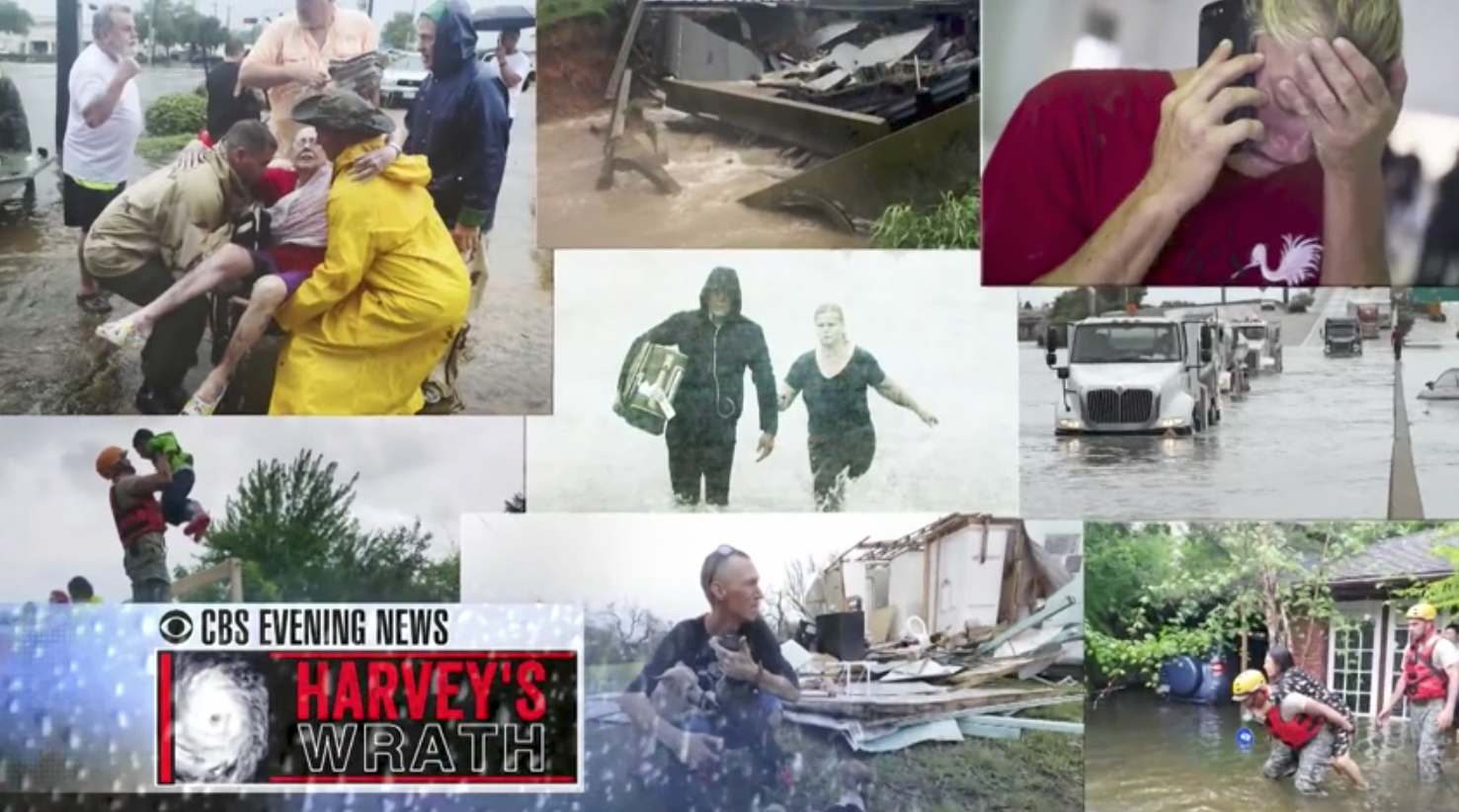 The "CBS Evening News" used a topical version of its typical open, with flood related imagery used extensively and raindrop streaked "Harvey's Wrath" graphic in the corner.
The broadcast was also co-anchored by Anthony Mason in New York and "CBS This Morning" co-anchor Norah O'Donnell in Houston, and the newscast kicked off with a branded split screen showing the logotype.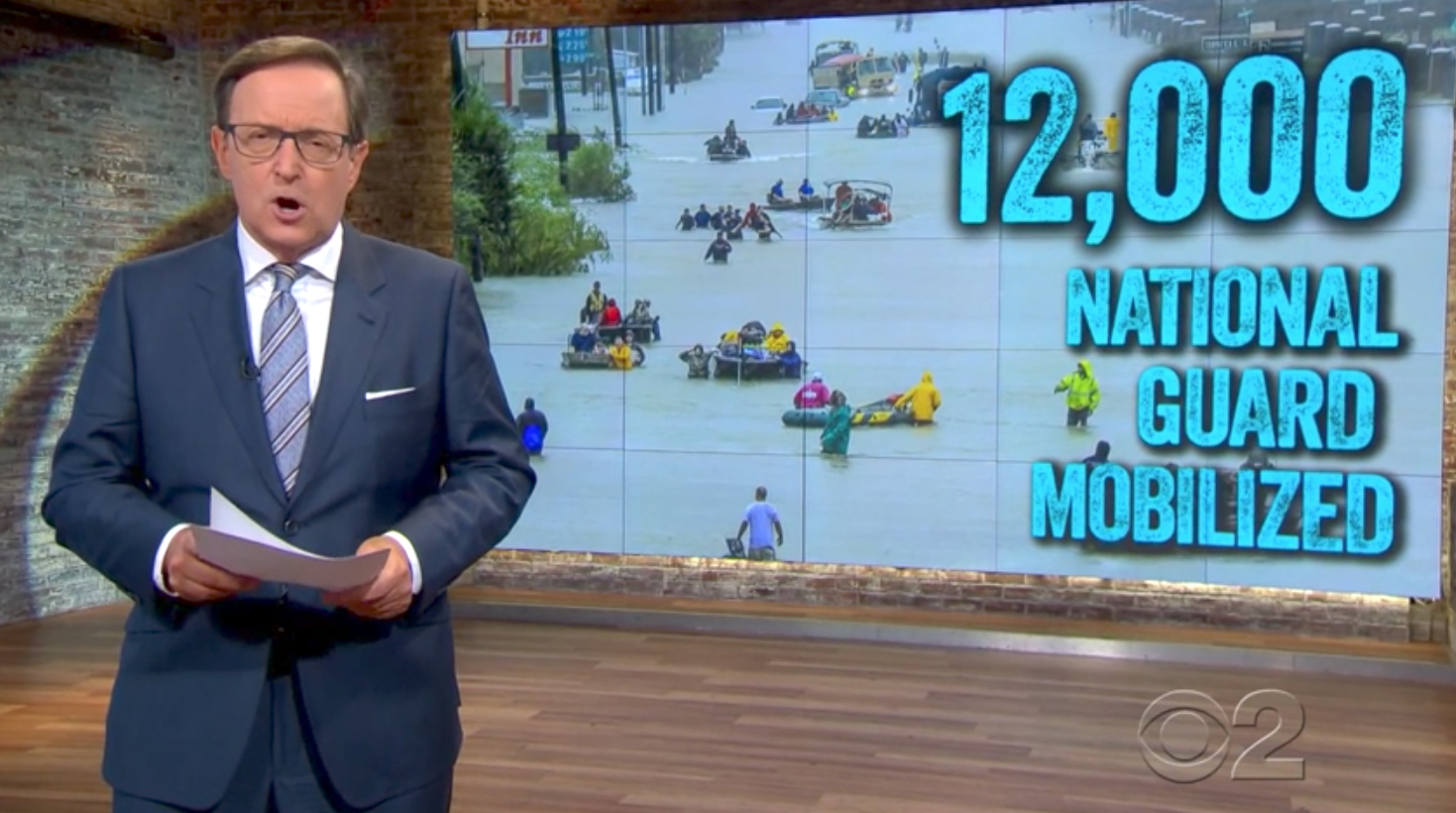 For Mason's in-studio segments, the network made heavy use of its video walls, including use one to display facts about the disaster in a textured version of its trademark condensed typeface.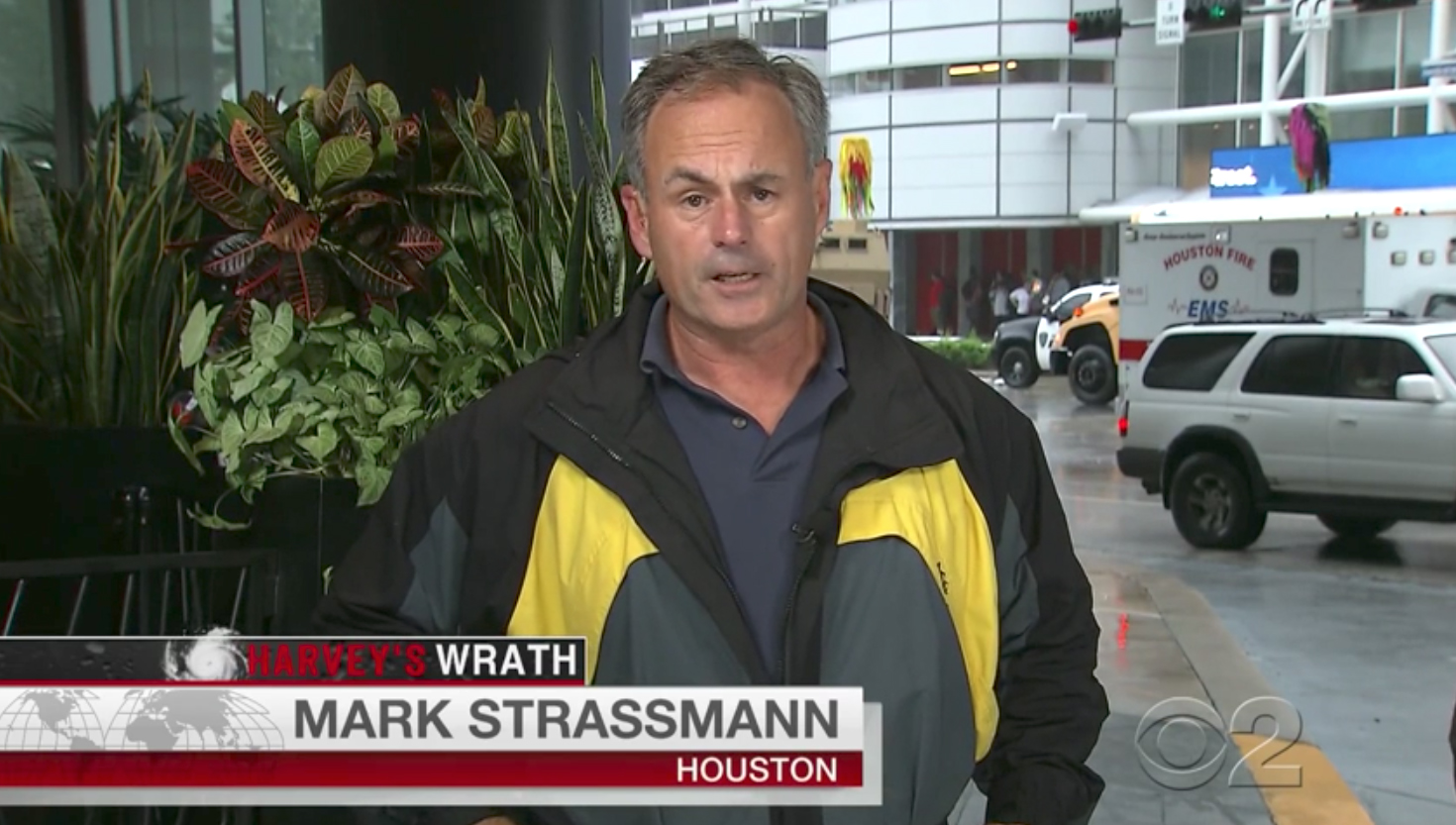 The network used its normal lower thirds with a "Harvey's Wrath" tier added.