Harvey coverage continues to dominate network newscasts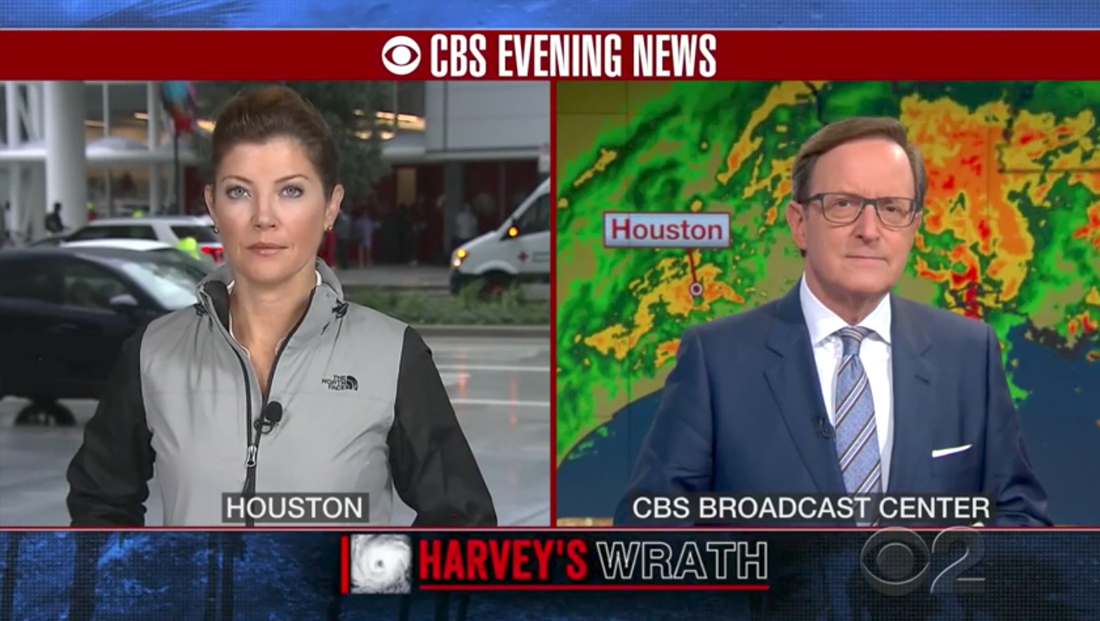 'NBC Nightly News'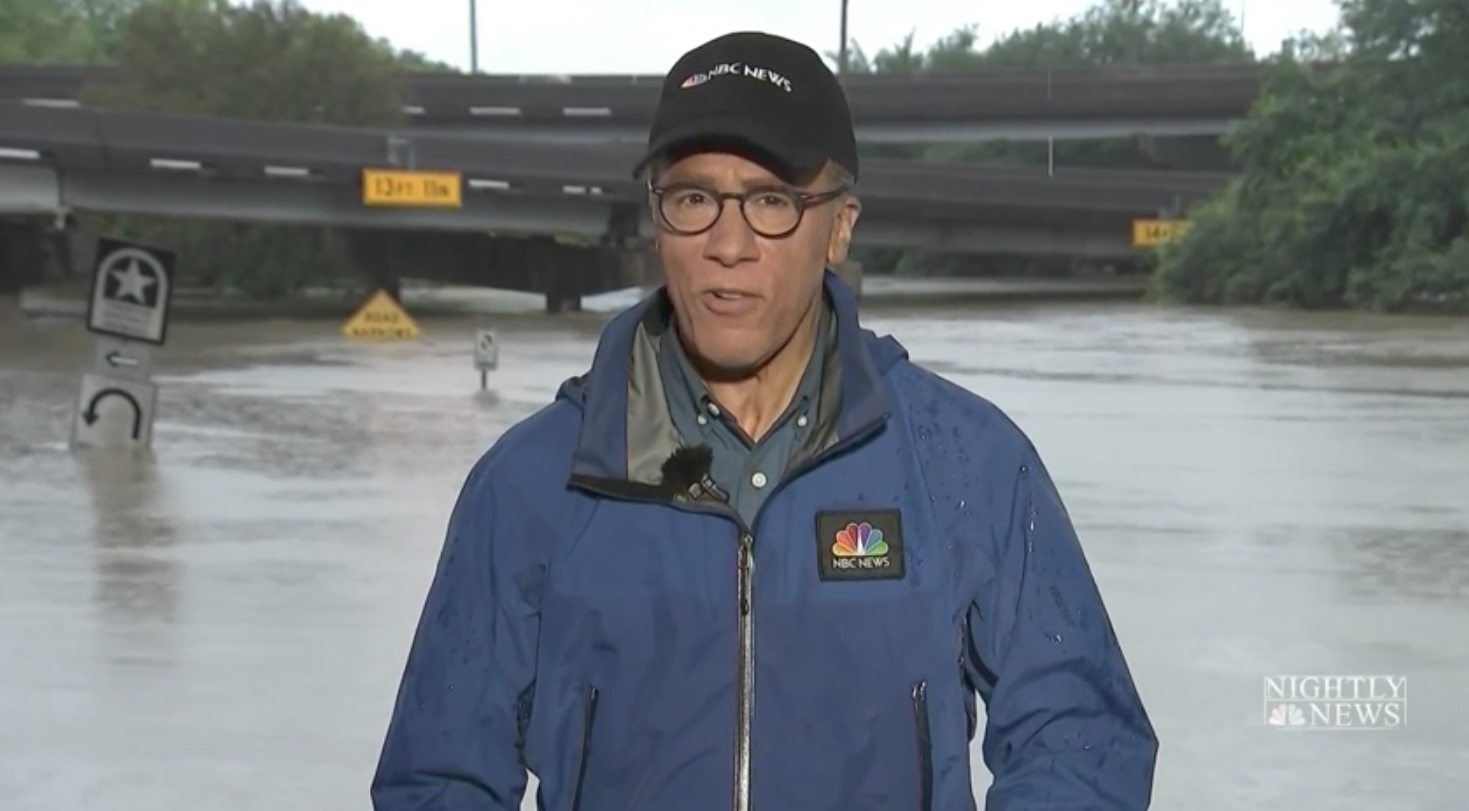 Over on NBC, "NBC Nightly News" had anchor Lester Holt on the ground in Houston, in a better live shot location than Sunday's edition.
This was @LesterHoltNBC's Houston live shot when we went off air tonight.

He noted the water had risen since the beginning of the show. pic.twitter.com/GaEx5gEx4X

— Micah Grimes (@MicahGrimes) August 29, 2017
The network stuck with its bold red tease graphics, with a subtle raindrop textured added that wasn't there Sunday night. The entire tease headlines segment also featured a blue frame in a deeper shade than the one used Sunday.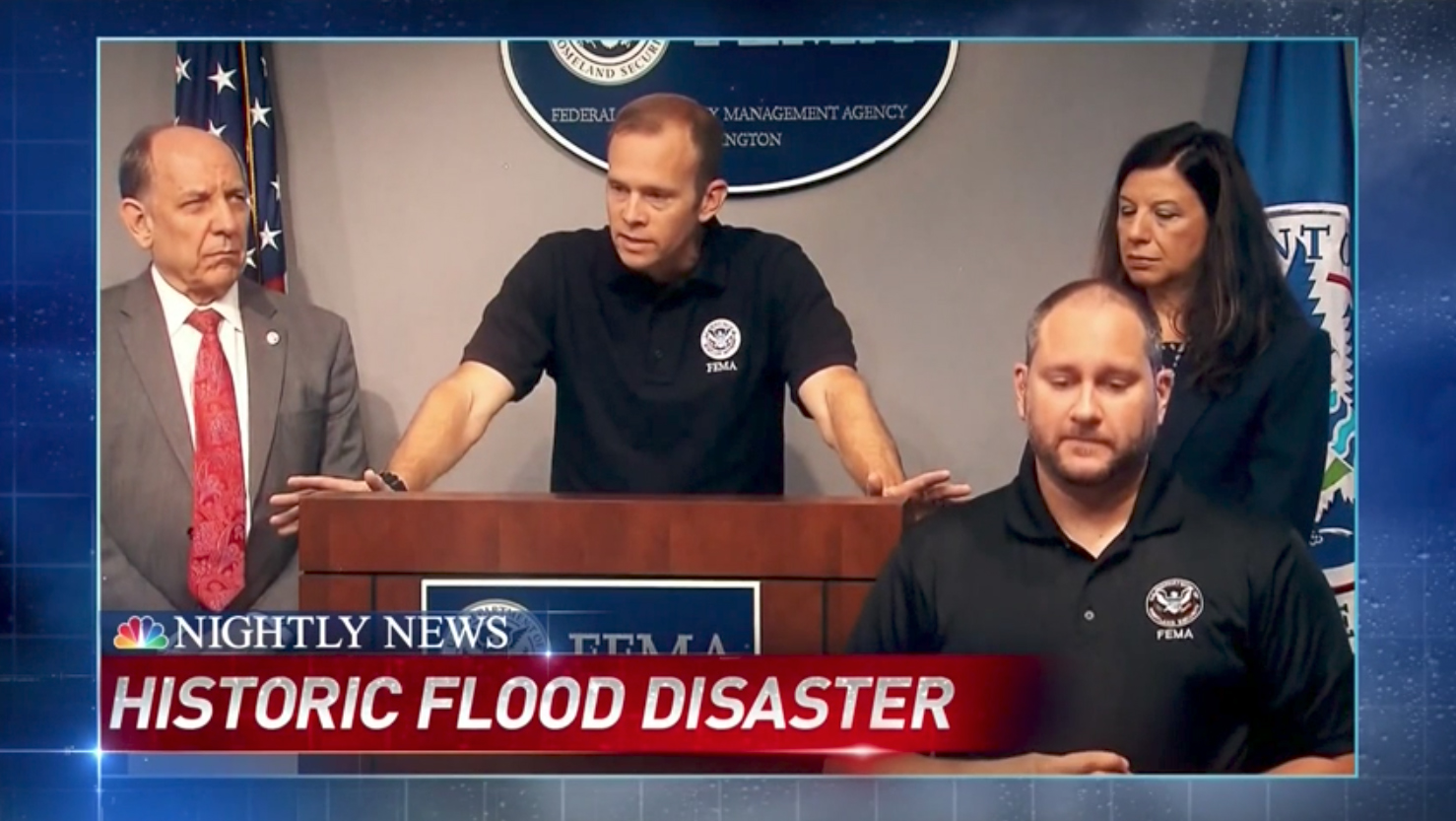 The network also utilized the polygons inspired by NBCUniversal's hurricane graphics that debuted in 2010.