'First Things First' takes over former 'Fox & Friends' space with vibrant set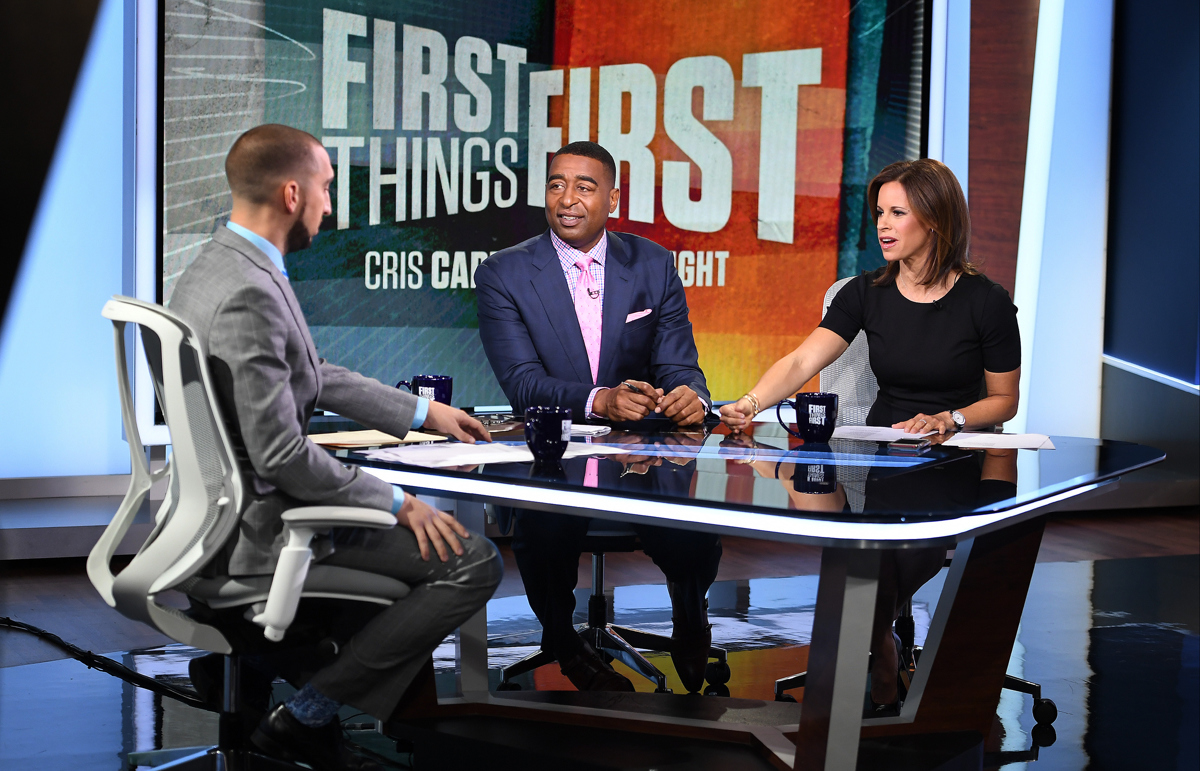 FS1's new morning show, "First Things First," debuted from the former home of a corporate cousin — morning show "Fox and Friends."
The show, which is produced by Fox Sports, uses Studio E in the News Corp. building in New York City, which the Fox News morning show used prior to moving to Studio F.
Fox wanted "to create a space that imbues a 'morning show' vibe — meaning, it should be warmer in tone than a hard news set," explained JHD Group's Jeff Hall, whose company designed the new space.
Even so, given the show's 210-minute runtime, a secondary news venue was still needed to add variety to the show's stack.
"We found the sweet spot in the aesthetic by combining organic textures with pixels to make it feel more approachable," said Hall.
The heart of the set, meanwhile, is a flexible anchor desk that can accommodate up to five people, though it most commonly seats four.
JHD Group opted to not use a sharper, V-shaped setup which would feel more "confrontational." Instead, the triangular desk allows talent to have eye lines with each other while still feeling open to the cameras and viewers.
The gentle angles are further emphasized in the angled supports under the glass top of the desk.
Behind the anchor desk is a large LED video wall from Leyard with AV integration by AV Design Services, which is used prominently to tie into the show's graphics and color scheme. This wall, along with the set's other video walls, is framed in a way that compliments the overall design.
The thick frames that surround the various video walls are complemented in the strong vertical supports that divide the backlit walls, which also feature wider header panels above.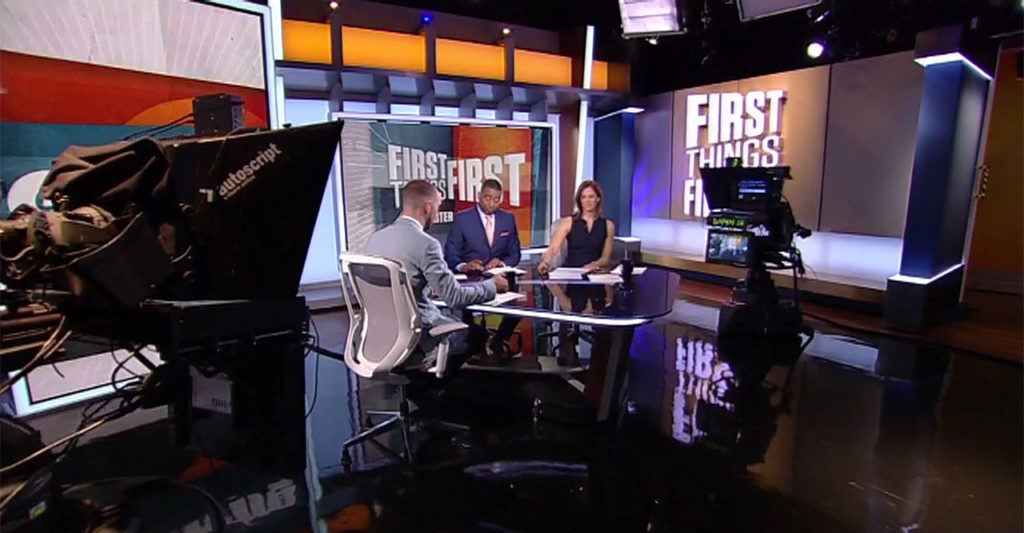 Studio E also contained a structural column that couldn't be removed, so JHD opted to wrap it with LED and use it as a standup position.
The set needed to be flexible enough to be able to move out of the way for other productions in the same studio, so all of the walls are "wild."
Lighting on the project was designed by Jeffrey Gregson with fabrication from IDF Studio Scenery.