Double disasters lead evening newscasts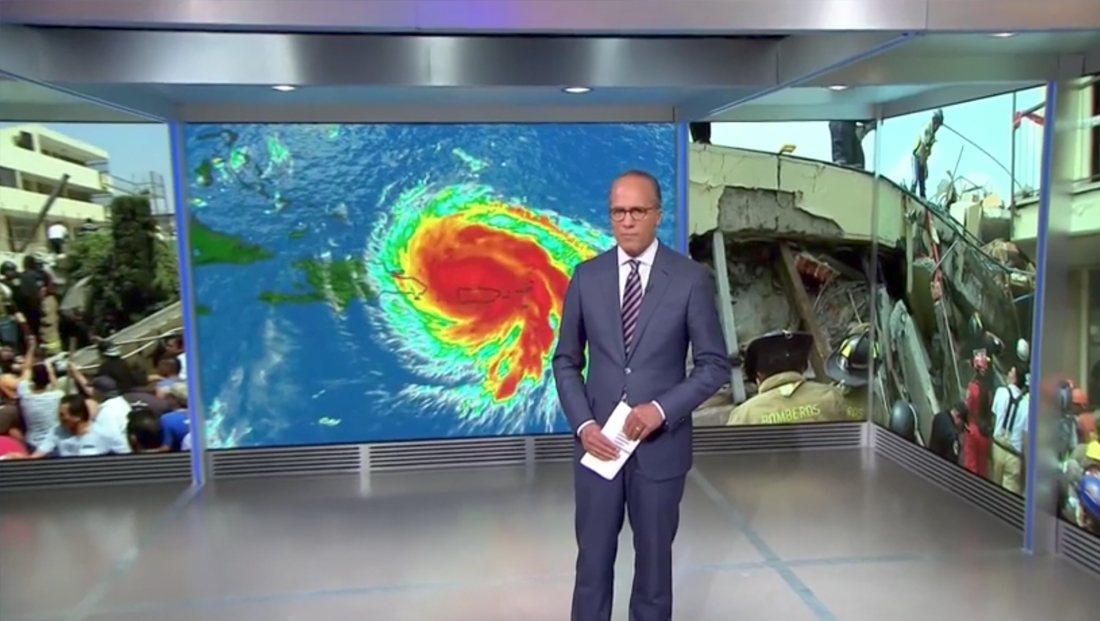 With Hurricane Maria ravaging Puerto Rico and a major earthquake hitting Mexico City, the networks were faced with a busy news night.
Despite largely stacking their shows the same way, by morning the networks had differed in their approaches.
'NBC Nightly News'
"NBC Nightly News" took a "split" approach in its teases of the two natural disasters, with anchor Lester Holt standing in the studio's video wall alcove before the show open.
A radar loop of Maria was placed in the center, flanked by images from Mexico, giving viewers, quite literally, a view into both major stories.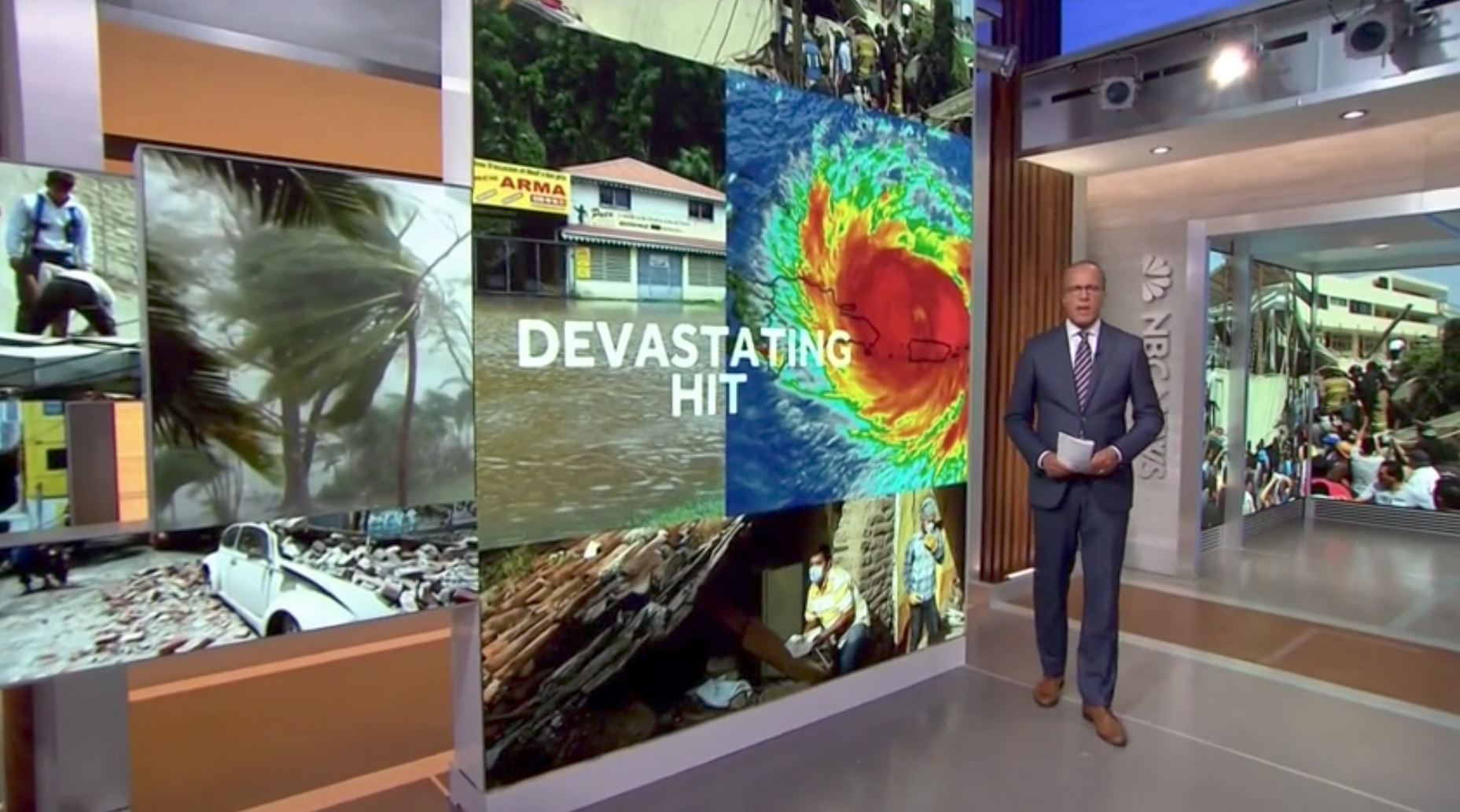 Of course, only one of the stories had to be the true "top story," and NBC opted to lead with Maria, starting with a wide shot of Holt against the video tower and LED array in Studio 3A before the camera adjusted to showcase the video wall alcove again.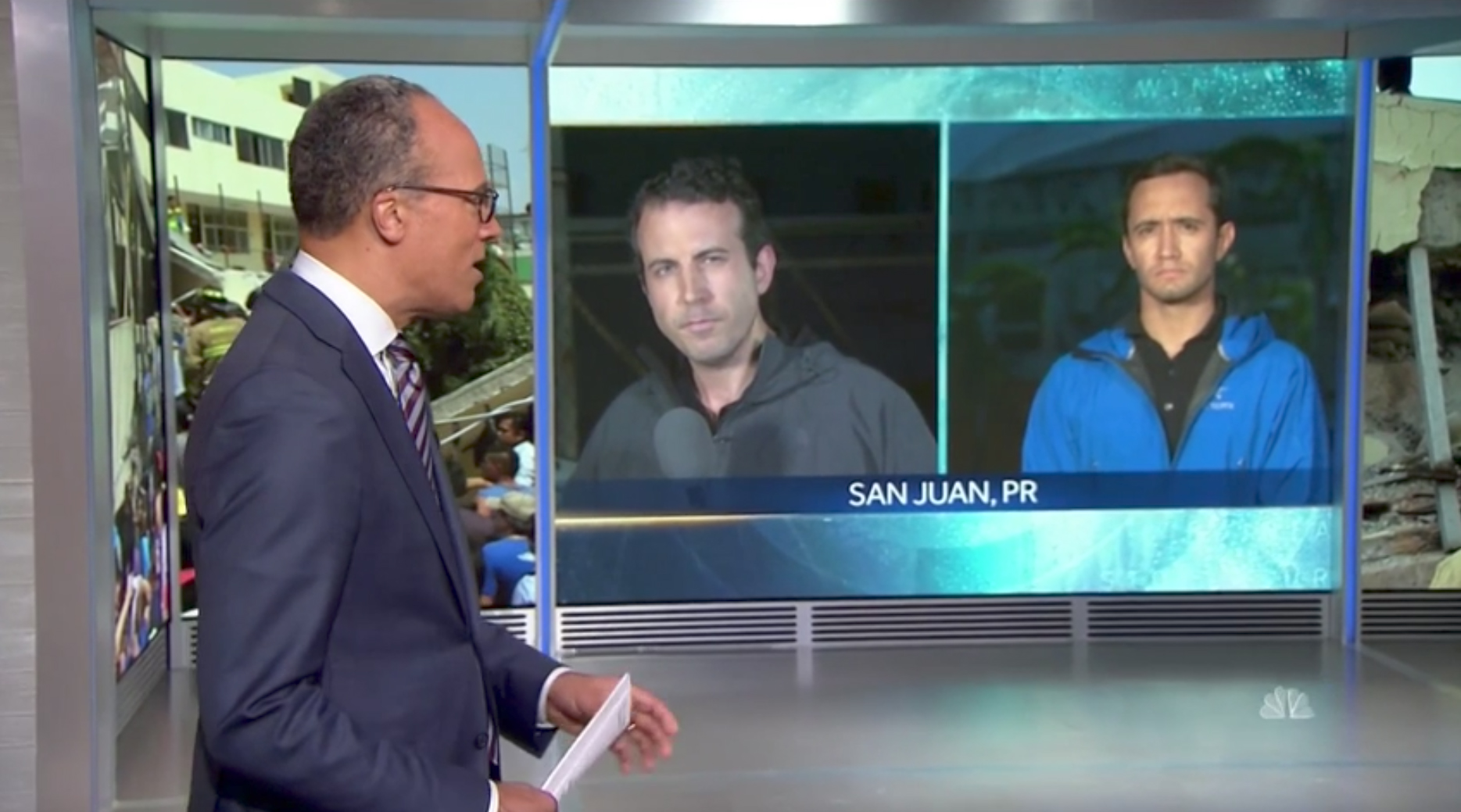 The center panel was also used to spotlight the network's two correspondents on the ground.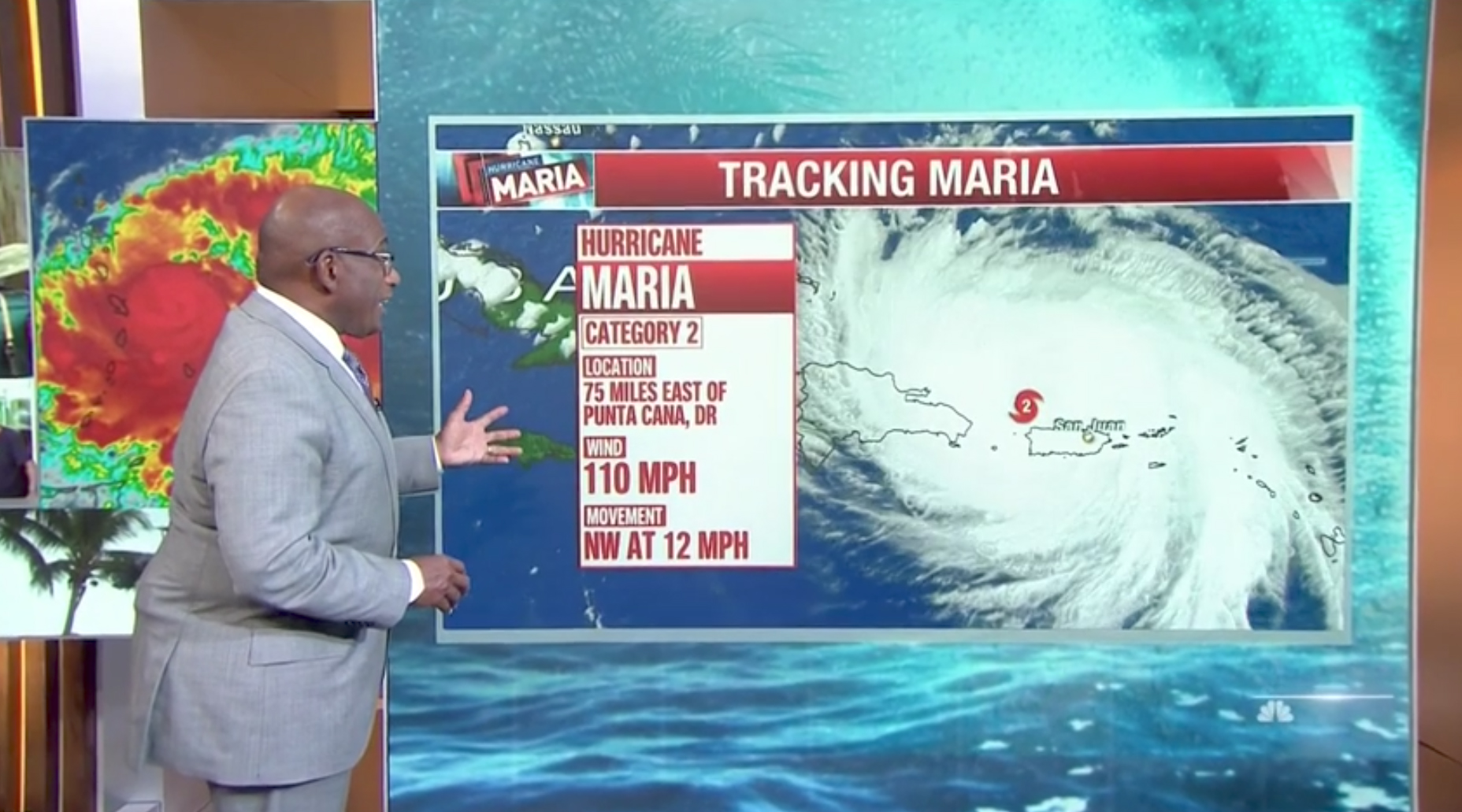 The broadcast then shifted gears for coverage of the Mexico earthquake, with holt appearing on screen with an OTS.