Weather Channel kicks off 'Forecasting Hope' charitable effort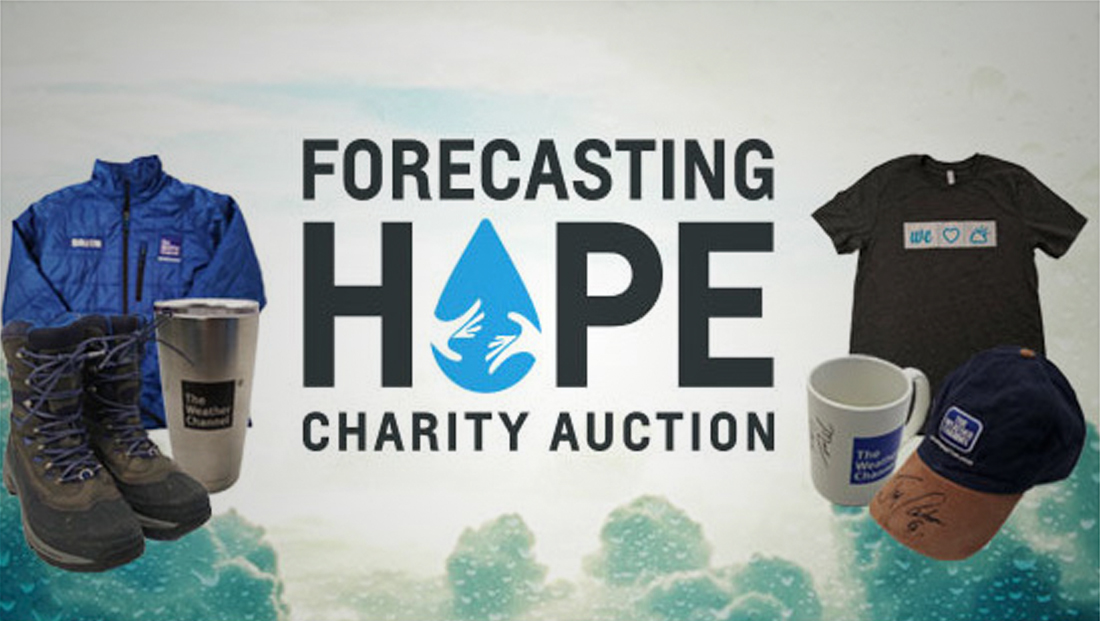 The Weather Channel is launching "Forecasting Hope," a new charitable campaign that aims to help with recovery efforts for communities impacted by severe weather during the past year.
Through a combination of fundraising and programming, the network will give back to communities and thank first responders and others in California, Florida, Puerto Rico, and Texas that are working to rebuild from catastrophic wildfires and Hurricanes Harvey, Irma and Maria.

As part of the fundraiser, the network's meteorologists are auctioning off some of their storm gear and other personal items that connected them to the weather stories they covered.
Items available for auction include: Jim Cantore's storm jacket from the entire 2017 Hurricane Season, a signed hat Mike Bettes wore during his tornado coverage in El Reno, Oklahoma in 2013, Jen Carfagno's winter jacket she wore at this past years' Groundhog Day celebration and other branded items.
The auction starts on Thanksgiving Day, Nov. 23, and fans will be able to bid on items through Monday, Dec. 18. Funds raised will go to various organizations that continue to support communities as they rebuild from natural disasters, including: The American Red Cross, Team Rubicon, Save The Children, Greater Houston Community Foundation, Bridge to Hope (FL), Hispanic Federation and United Way Bay Area.

Starting this weekend, The Weather Channel is partnering with True Value Company to further support communities in Texas, Florida and Puerto Rico to highlight recovery efforts and shed light on the work still to be done.
Additionally, the partners will deliver warm meals to some of the local heroes in these weather-impacted communities to thank them and community members helping with recovery.

"This holiday season we want people to remember that the story doesn't end with the storm," said Nora Zimmett, senior vice president, content and programming for the Weather Channel in a statement. "We were welcomed by these communities as they went through some of the toughest times in their histories. After the headlines have changed, people in California, Florida, Puerto Rico and Texas, and beyond are still doing the hard work of rebuilding their communities and they deserve our recognition and support."