California Wildfires lead morning shows — except one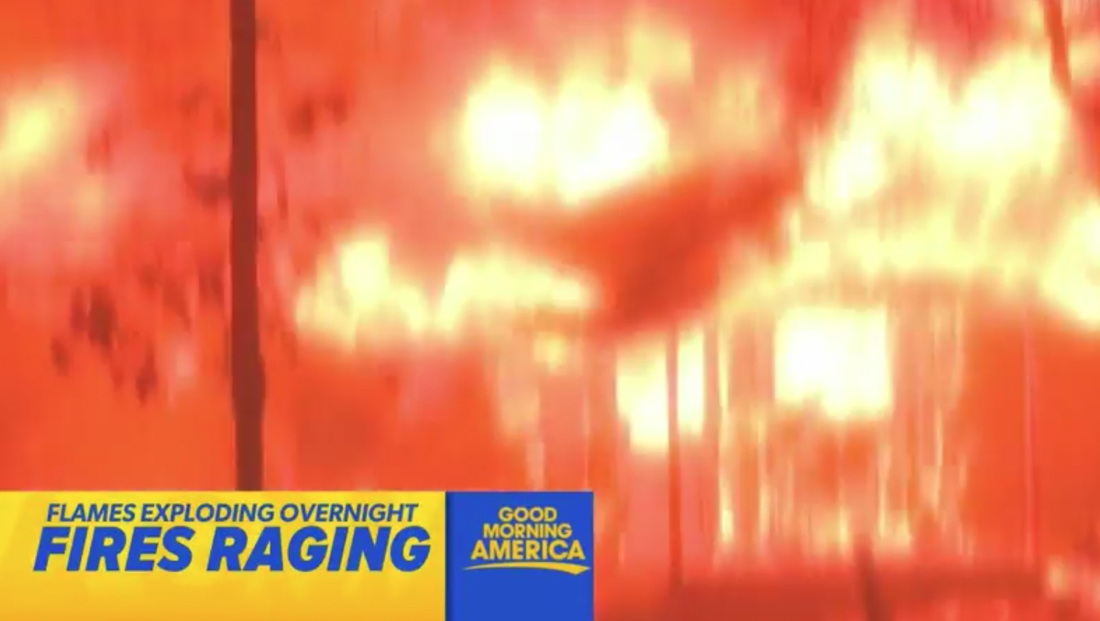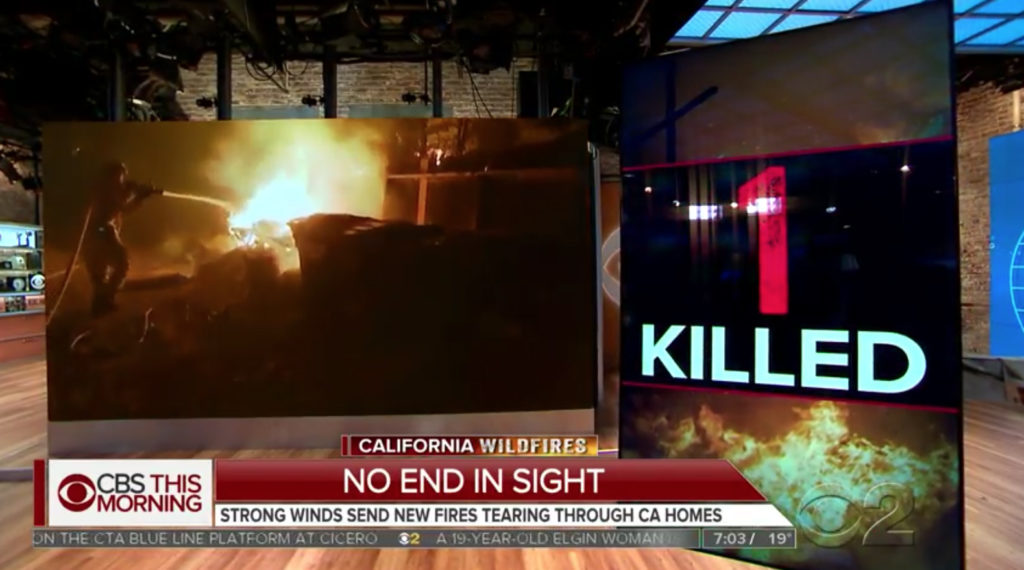 "CBS This Morning" also lead with the story, using its normal red breaking news graphics with "California Wildfires" tag on top.
The show used one of its in-studio video walls to show field footage — then pulling out wider to incorporate one of the studio's vertically mounted panels to display factoids.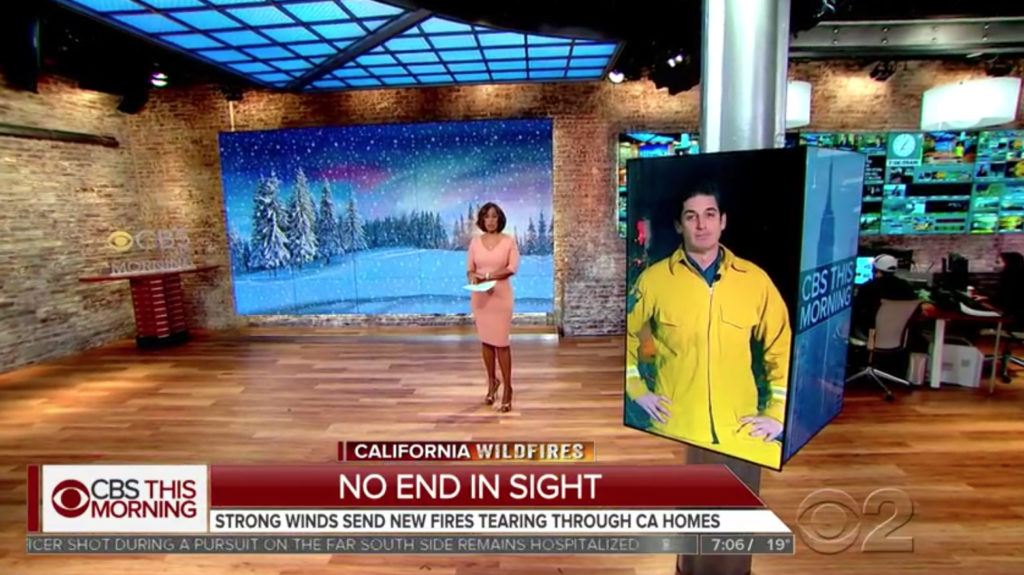 After correspondent Carter Evans wrapped his live shot, the control room switched to a wide shot showing Evans on one of the vertical monitor arrays wrapped around the studio's pillars with anchor Gayle King standing in the background.
The camera then moved in closer to King as she transitioned to covering winter storms.