Morning news focuses on speed in train derailment coverage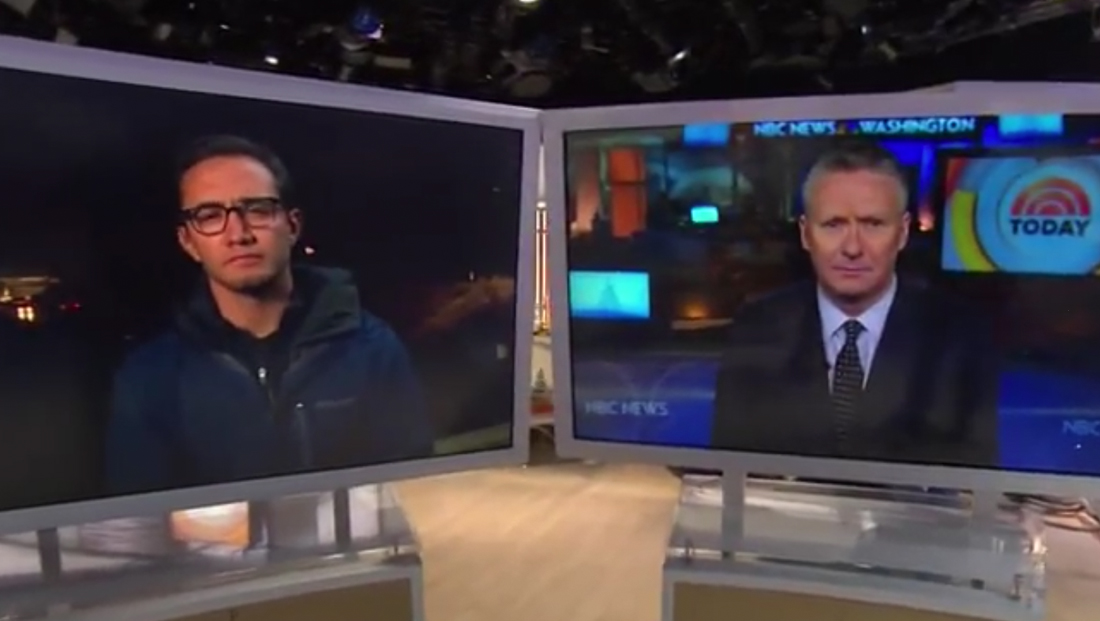 Like their evening counterparts, "Today," "Good Morning America" and "CBS This Morning" lead with coverage of the train derailment, taking advantage of their longer timeslots to offer in-depth storytelling of the likely cause of the accident.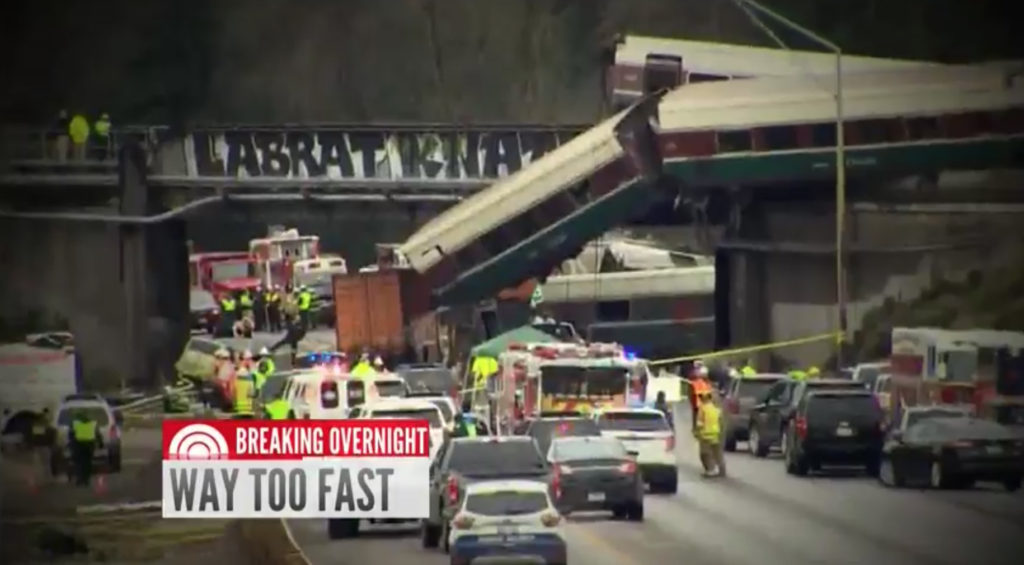 Like all the networks, "Today" emphasized the overnight revelation that the train was traveling 50 mph over the speed limit for the stretch of track it was on — leading with a banner reading "Way too fast."
After promoting other stories on the broadcast, the show's shortened open (which it has used since Matt Lauer's ouster), the control room cut to a live shot of Rockefeller Plaza's Christmas decorations before, somewhat awkwardly transitioning to the train derailment story.
After a brief intro, the show switched to the large video wall in the production area of Studio 1A showcasing imagery from accident.
Next, the camera swept left past a triptych of vertical monitor panels showing an additional accident scene photo before finishing on a pair of dueling horizontal monitor carts showing the network's two correspondents covering the story.