Australian broadcaster draws on lens motif for cohesive on air revamp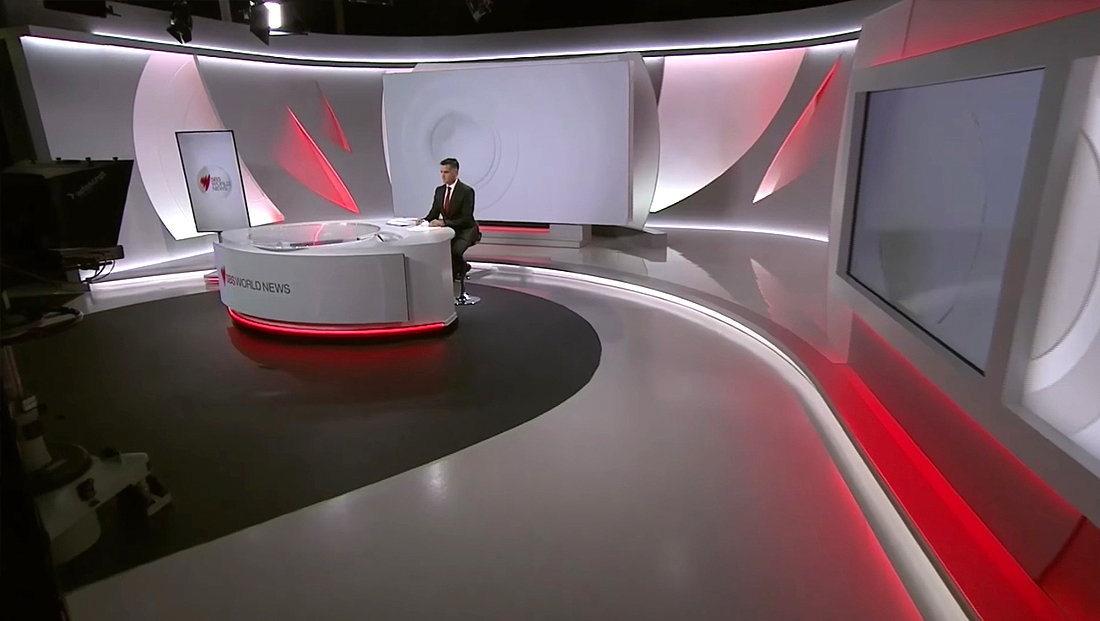 Mark Dyson at Pitch Design transferred the textures, shapes and colors of the refreshed branding and used in as inspiration for a contemporary and clean set design.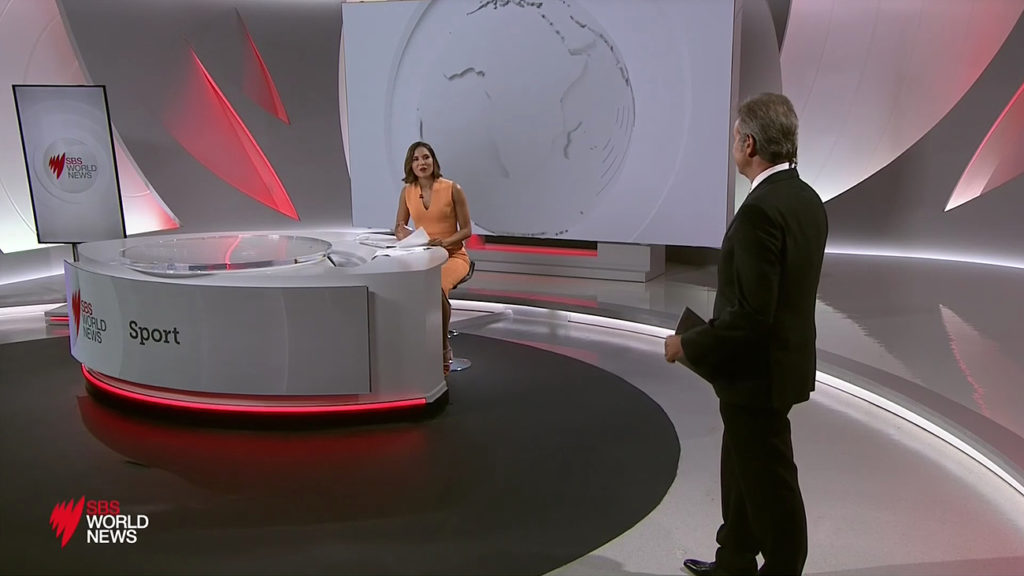 The circular shape of the lens motif is noticeable in both the footprint of the set and the main anchor desk, both of which have strong curved lines.
A large rectangular LED video wall behind the main anchor desk blends in with the circular design elements thanks to both the cohesion between scenic and graphics as well as the curved panels that flank it.
The other white studio walls feature cutouts and indentations inspired by the Mercator logo, with white and red lighting effects used to spotlight the depth these shapes bring to the space.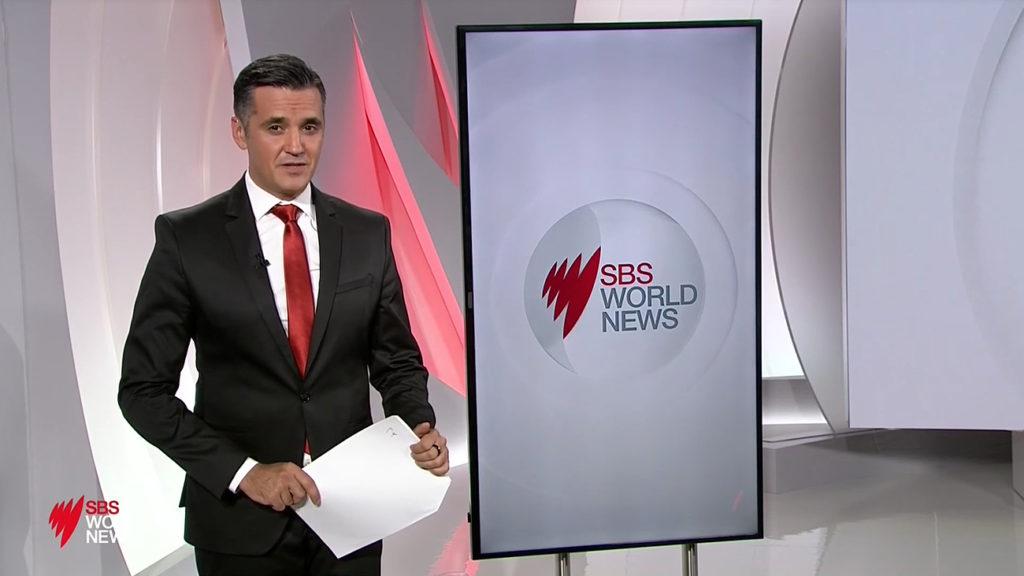 The studio space also includes two additional presentation areas — one with a sleek vertical flatscreen and the other a landscape integrated panel. Thanks to the curved walls, wide toss shots are possible from the anchor desk.
"We've given SBS News a new look and new capabilities to reflect SBS's digital-first strategy that puts audiences at the heart of everything we do," said SBS Director of News and Current Affairs Jim Carroll. "In a time when trust is more important than ever, we want Australians to know they can continue to rely on SBS News to deliver the highest quality, most trusted news from around the country and the world across our television, radio and digital platforms."
"It is reflective of our bold approach to bringing our range of news platforms together under the SBS News banner," said SBS Head of Creative Joel Noble.