KHOU updates temporary home at Houston Public Media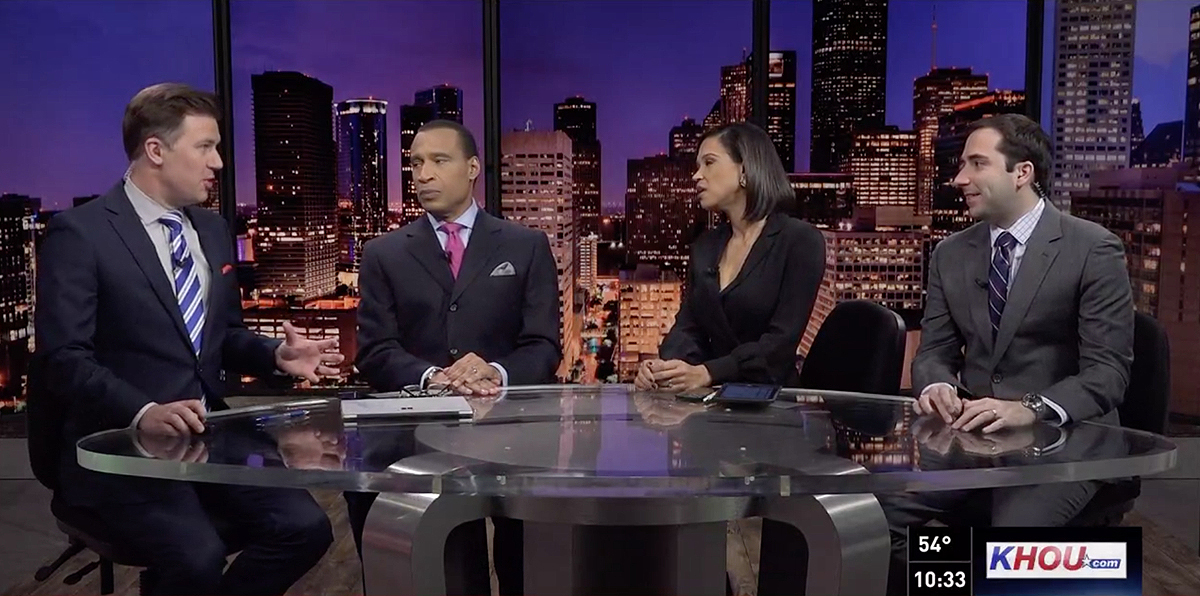 KHOU, Tegna's Houston CBS affiliate, replaced its temporary set at the University of Houston this week with a replacement that better matches the station's former home.
With design from Jack Morton Worldwide and fabrication from Skyline, the new set is still temporary, in the sense that KHOU will eventually return to real dedicated newsroom space, giving reporters and anchors a more flexible space with a familiar look.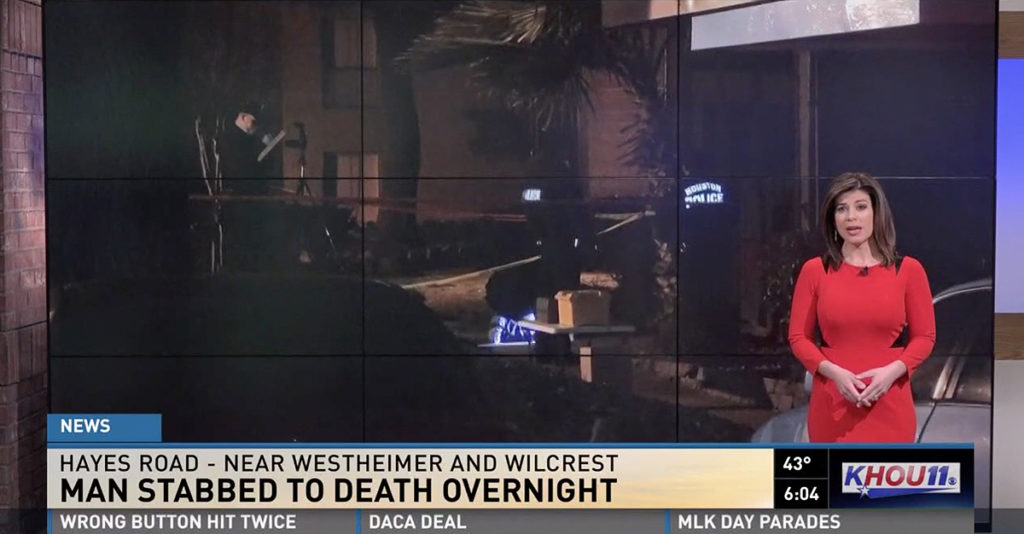 The update also adds more technology to the set than the previous repurposed setup, with a vertical monitor array and 3×3 monitor wall, along with a touchscreen.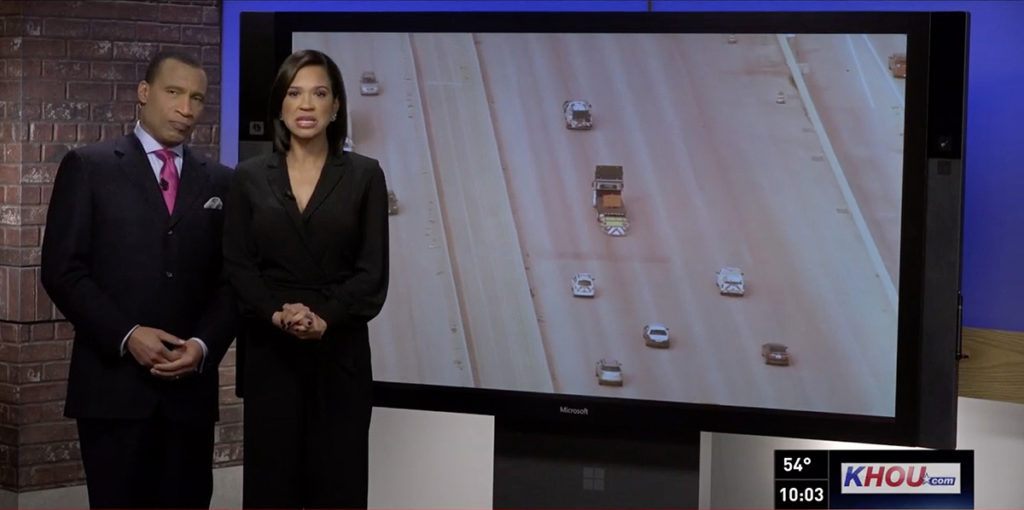 KHOU relocated to Houston Public Media, the local PBS affiliate owned by the University, in August as Hurricane Harvey flooded their building, destroying the newsroom, studio and control room. In November, KHOU announced it would not return to the Allen Parkway building, with an update expected this quarter on the station's new permanent home.
Along with broadcasting from the studio of KUHT while a new facility is prepared, KHOU plans to open a small downtown studio this March which will be used "several times a week" on newscasts and other station programming.