'Morning Express' gets updated look that blends flat design with 3D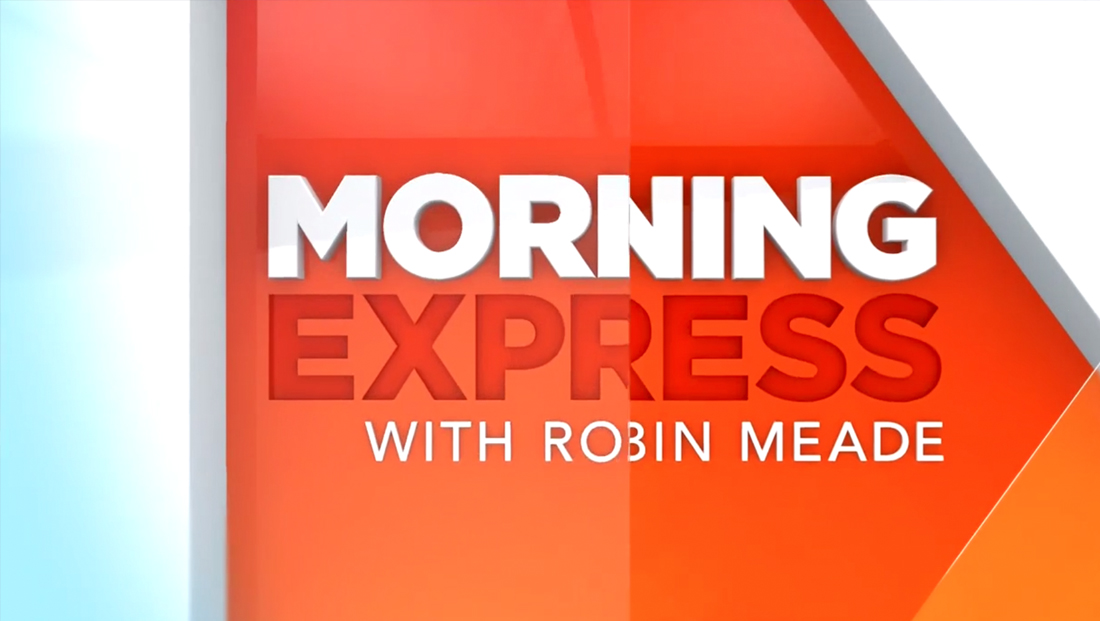 The shape of the "X," meanwhile, is also translated to a sharp, chevron-like element that can also be read as a forward pointing arrow.

Angled edges are also used in tease and bump graphics, which are similarly set into a rectangular white and gray frame.

The new graphics are also used prominently in the show's standup segments that take place in front of the studio's large LED video wall.

For topical graphics at the standup wall, the network inserts imagery into a 3D cutout space between a collection of angles and the name of the show in oversized letters, along with an angled insert graphic below.
This design approach — combining the simple backlit panels and wood tones on the set, with the depth created by the 3D effects — creates a look that, in some ways, looks like a virtual set element.

Other matching on-set graphics are also fed to the studio's smaller video panels. The use of large lettering as a frame is also notably used in the "Your Money" segments via an oversized dollar sign.