ETC helps Fox News light West Coast studio with LED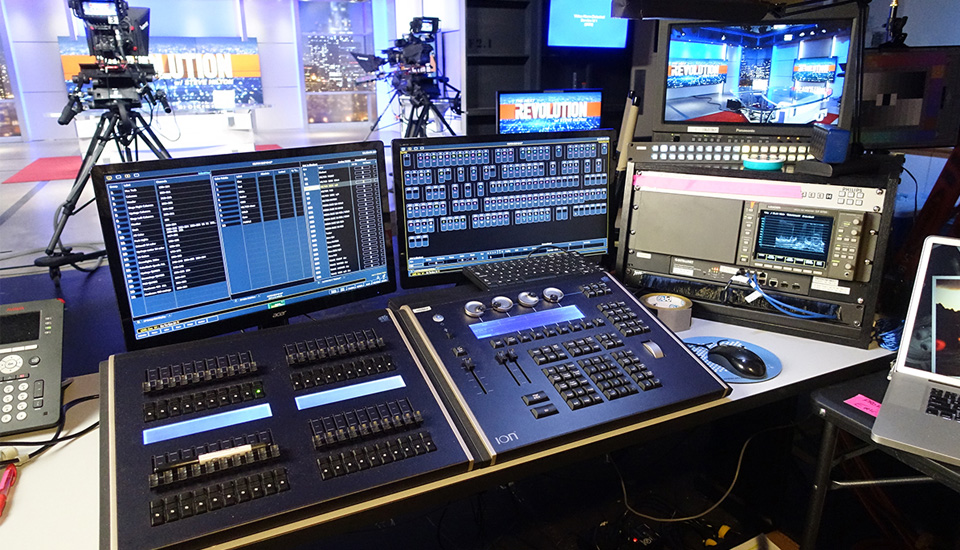 When Fox News updated its Culver City studio for the launch of "The Next Revolution" last summer they also invested in new LED lighting.
"It only made sense to go LED, for the flexibility and the reduction of heat onstage and the running costs," said Eric Reining, the lighting designer on the project. "The old rig of standard 1K and 2K fixtures and old Strand gear was well past its prime."
Working with 4Wall Entertainment on the lighting package, Reinig and his counterparts in New York specified a mostly LED system using ETC instruments.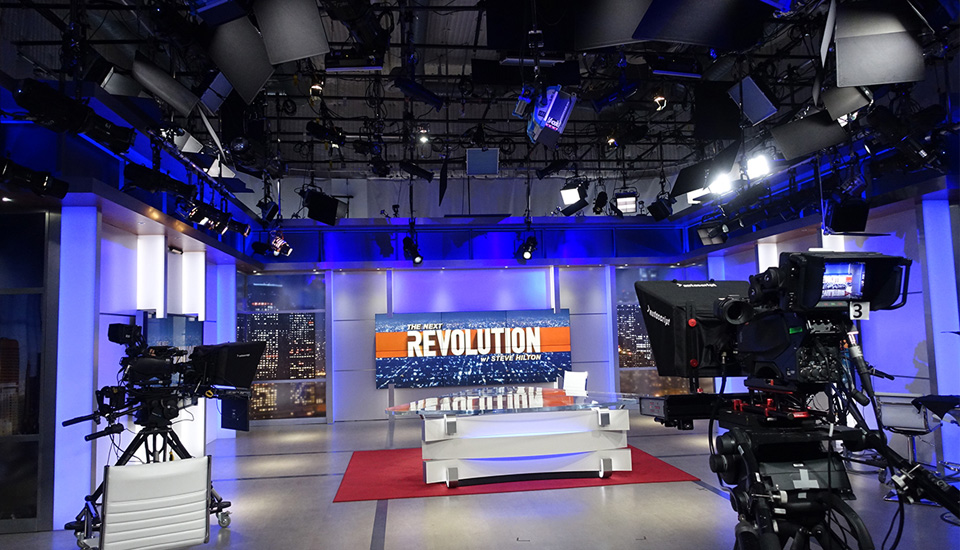 The new rig includes 32 ETC Source Four LED Series 2 fixtures with Lustr arrays and a range of lenses (19, 26 and 36 degrees) are the new key lights for the talent and color washes on the scenic panels.
A few classic Source Fours are used as specials powered by an ETC 24-channel Sensor3 dimmer pack.
"We went from a 'baby starter' two-scene, preset to an ETC Ion 1500 (lighting console) with a 2×20 fader wing," notes Reining, who also uses an Ion console at Fox Sports nearby.
Reinig uses studio downtime to experiment with new lighting looks and to work deeper with the Ion. Pointing out the extremely long top hats on the Lustr fixtures around the news desk, he explains, "Our host Steve Hilton is bald and we use this technique to reduce hot spots on his head. I am guessing other shows have faced the same challenges in controlling multiple points of light off of the top of their host – it's a great trick."