Eurosport creates bold look packed with color for PyeongChang coverage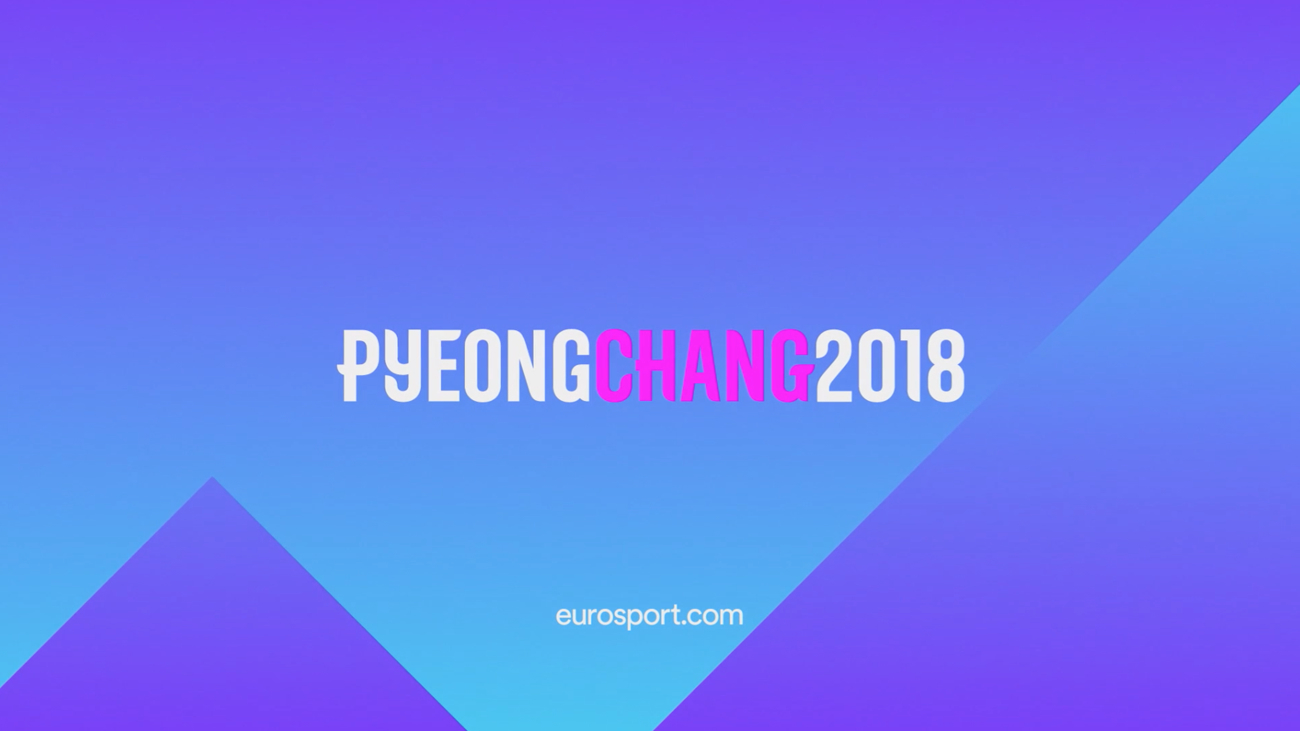 Mixing bold gradients with stylized footage, Eurosport's broadcast design stood out from the pack at the 2018 Winter Olympics in PyeongChang.
The network, part of Discovery Communications, serves a pan-European audience across numerous countries with 17 languages of programming output.
With this in mind, the 2018 games represented a massive logistical undertaking for the network, the first in a new broadcast rights deal, with Eurosport retaining the rights to the Olympics in Europe through the 2024 Summer Olympics in Paris.
However, in some countries, such as France and the United Kingdom, Eurosport does not control the rights, while in the remaining European countries it's required to sub-license at least 100 hours of coverage to free-to-air networks, such as ARD and ZDR in Germany.
All in, Eurosport produced over 4,000 hours of coverage from 17 studios spanning locations in Europe and South Korea for the PyeongChang Olympics, giving it a major footprint across the games. All of the coverage streamed via its Eurosport Player app along with airing on various regional sister-networks.
A mountain view
With this being the first games for which Eurosport has held this level of access and rights, the network invested significant resources to ensure a presentation on-par with broadcasters such as NBC.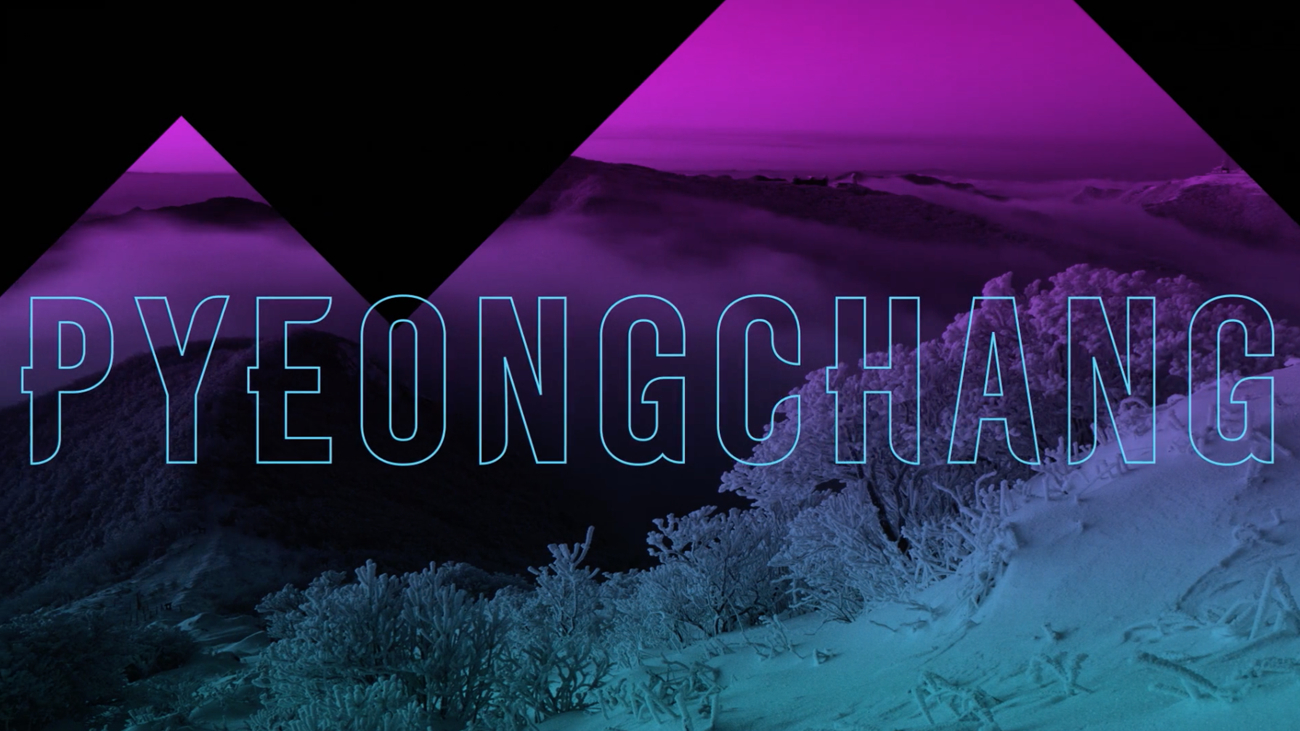 Unlike many broadcasters, who relied on the Olympic Broadcasting Services design, modifying it as needed, Eurosport's internal team created a package for the games from the ground up, with thousands of elements, ranging from studio monitor content to insert graphics and openers.
Stylistically, the design centers around the logo used by Eurosport for its coverage of the PyeongChang games, which features a purple silhouette of a mountain.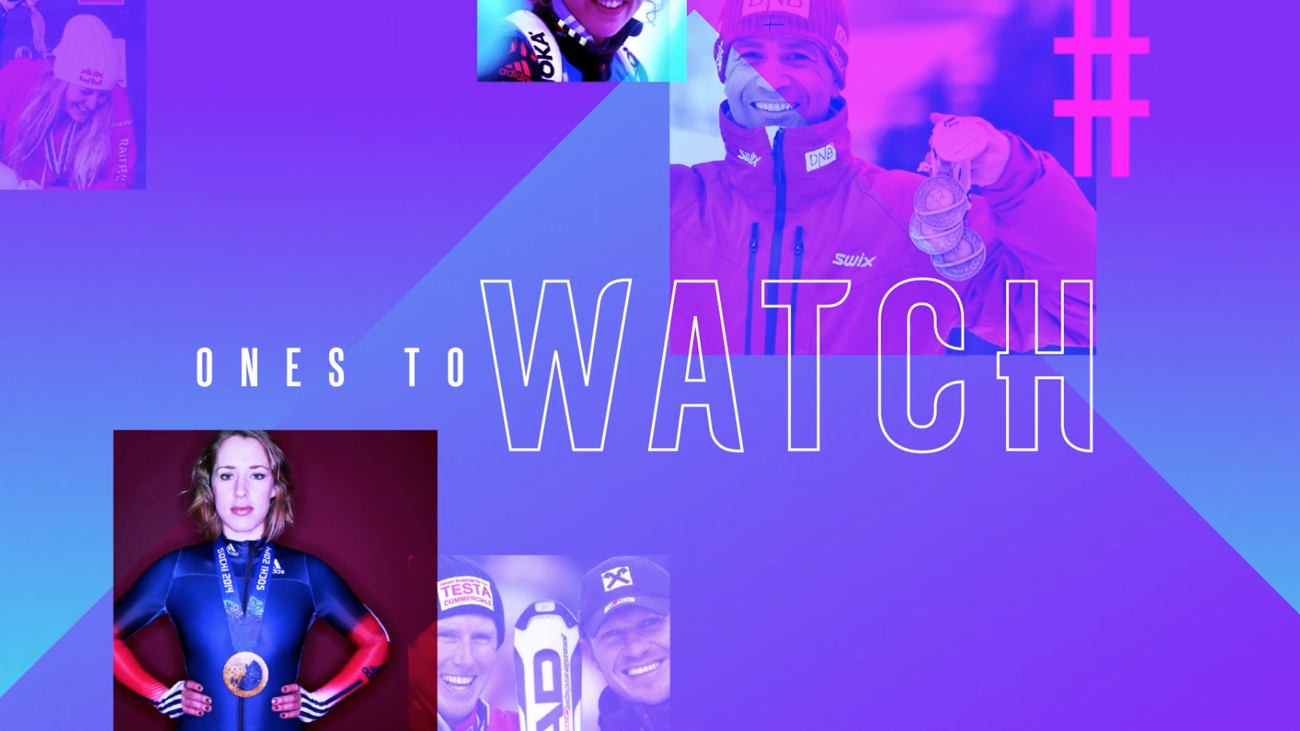 This abstracted mountain shape became a framing device that could be mixed with various elements, such as photos, video and text treatments, to create the motion graphics package's snipes, teases, opens, etc.
Fast cuts with quick animation created a look that easily translated across platforms.
Regionally, Eurosport's localized networks also built upon this shape for the various wraparound programming, both in set design and motion graphics.