NAB Show Top Sessions: Local news, newsgathering, reporting and drone journalism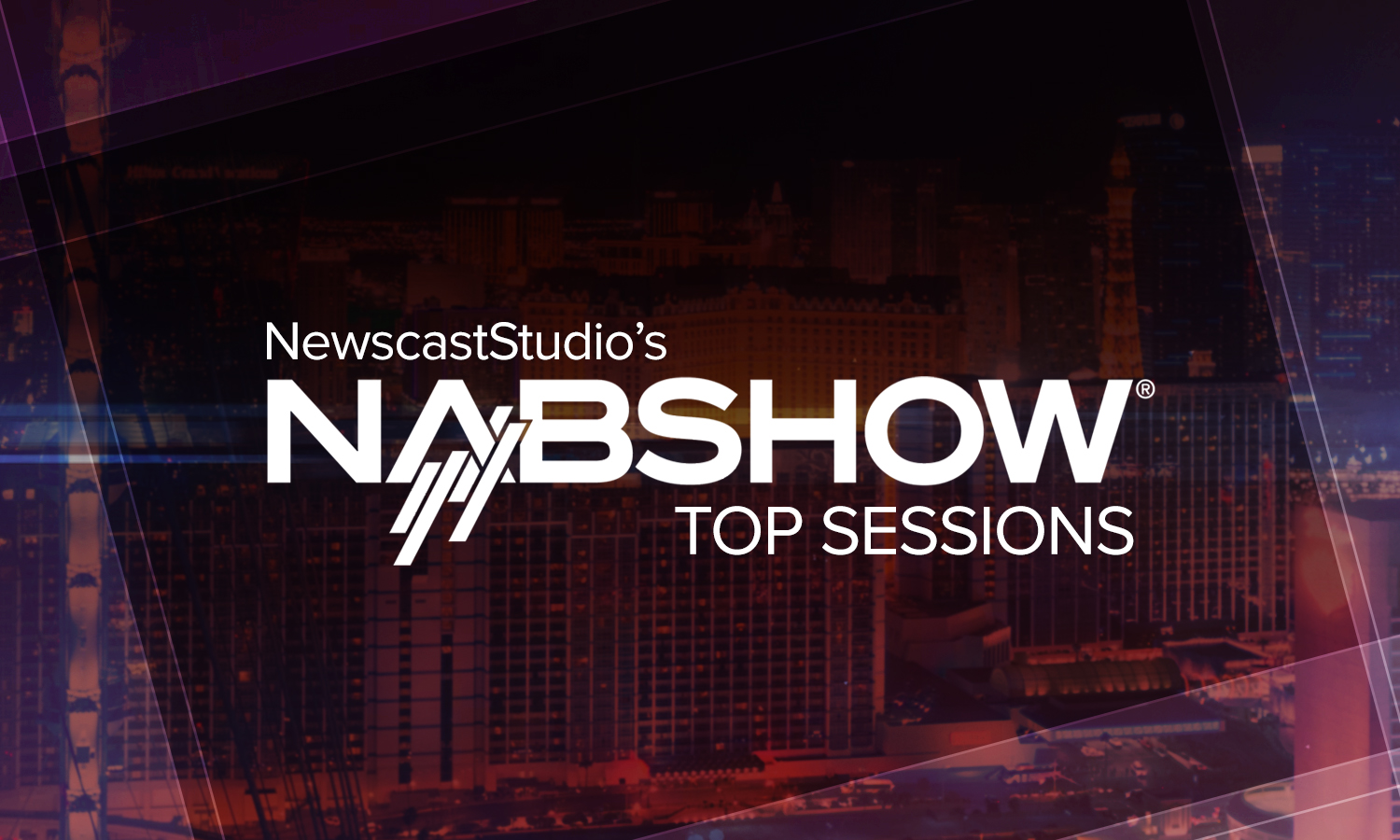 Subscribe to NewscastStudio for the latest news, project case studies and product announcements in broadcast technology, creative design and engineering delivered to your inbox.
The 2018 NAB Show is filled with boundless opportunities for knowledge and information gathering.
From the show floor, featuring exhibitors from all across the globe, to the unprecedented networking events and parties to the international trade center, this show puts attendees at the center of the "MET Effect," where media, entertainment and technology come together to showcase the future of broadcast and entertainment.
The discussion panels that are taking place at this year's show provide industry insight and knowledge sharing, providing specific, up to the minute guidance on the broadcast world's hot creative and engineering topics.
In this edition of our NAB Show Top Sessions series, we look at the top panels, sessions and discussions surrounding local news, newsgathering and reporting.
The Future of Local News
This intriguing panel discussion will focus on the findings of the Knight Foundation's project, which predicted the future of local TV news, social media engagement, innovations in news video, and how all of that relates to the TV news audience. Mediator, Bob Papper will host the discussion, which will focus on the extensive terrain that local media covers, as well as the finite examinations of how this industry is moving forward.
The panelists participating in this discussion include: Mark Neerman of Sinclair Broadcast Group, Elizabeth Osder of LAKANA, Karen Rundlet of the John S. and James L. Knight Foundation, Debra Wenger of The Meek School of Journalism and New Media, University of Mississippi.
Crisis on the Strip: Reporting in an Unfolding Emergency
In a crisis, like the tragic shooting that happened in Las Vegas in the fall of 2017, broadcasters must work right alongside the police and first responders, in order to get hasty and accurate information. This discussion, led by Leo Baldwin, Todd Brown, and Sheriff, Joe Limbardo of the Las Vegas Metropolitan Police Department explain what law enforcement and broadcasters can do to prepare for these disasters, in order to help expedite the response in the event of an emergency.
Advanced Newsgathering: Experiences from the Field (3 use cases)
Technology is changing rapidly and therefore, the way that broadcasters report the news must change with it. In this discussion, Moderator, Michael Englehaupt will lead Speakers, Hans Massart and Sara Shepherd through the innovative ways that broadcasters are utilizing the power of IP to transport real time, multimedia seamlessly through a single multiservice communication link.
SBE: Social Media Drives Local TV Viewership
During this workshop, Speaker, Emily Stone, will discuss the relationship that social media has on local TV viewership and discuss how broadcasters can utilize this data to boost their own viewership.
UAV Panel: The Future of UAV as a Tool
Unmanned Aerial Vehicles (UAVs) have been a topic of much conversation as of late. With UAVs and drones becoming a more mainstream commodity, what benefits does that hold for the broadcast and news industries? Join Instructors Greg Agvent, Ron Campbell, Douglas Spotted, Francis Torres, and Luisa Winters as they answer all of these questions and more during this hour and a half panel discussion.
Drones as a News Tool: A CNN Case Study
As Senior Director of CNN Aerial Imagery & Reporting, Instructor, Greg Agvant has a bird's eye view of how drones are being innovated into news recovery and broadcasting. In this discussion, Greg will present a case study, dedicated to helping the audience understand what it means to use drones and UAVs as a news tool and what broadcasters can likely look forward to in the near future.

[nab-2018]
Subscribe to NewscastStudio for the latest news, project case studies and product announcements in broadcast technology, creative design and engineering delivered to your inbox.