'GMB' moves to Television Centre with a familiar, refined look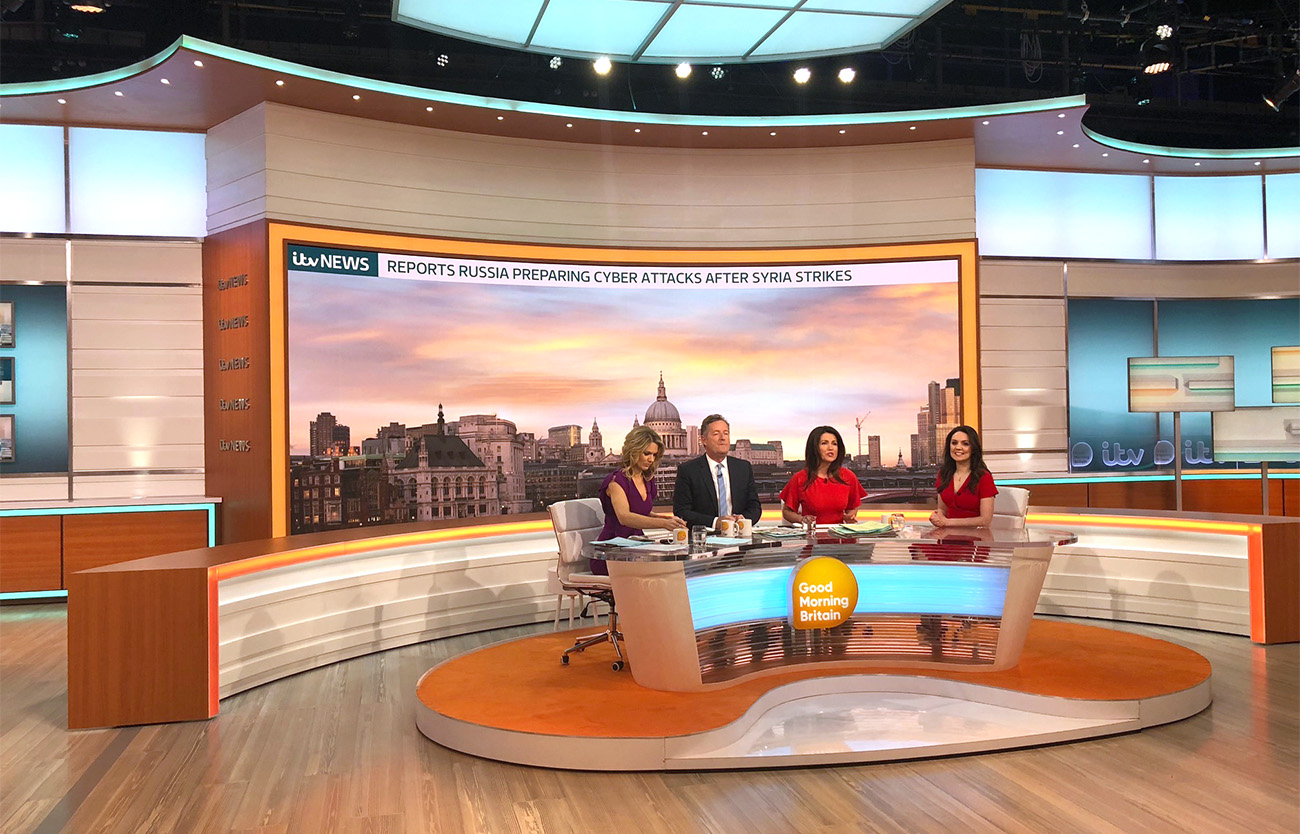 Upgrading technology
Another unique part of the set is a multimedia area, known as the Media Wall, created from seven horizontal monitors on different planes, forming a dynamic background for segments and walk-and-talks, with the area also usable from the main anchor desk.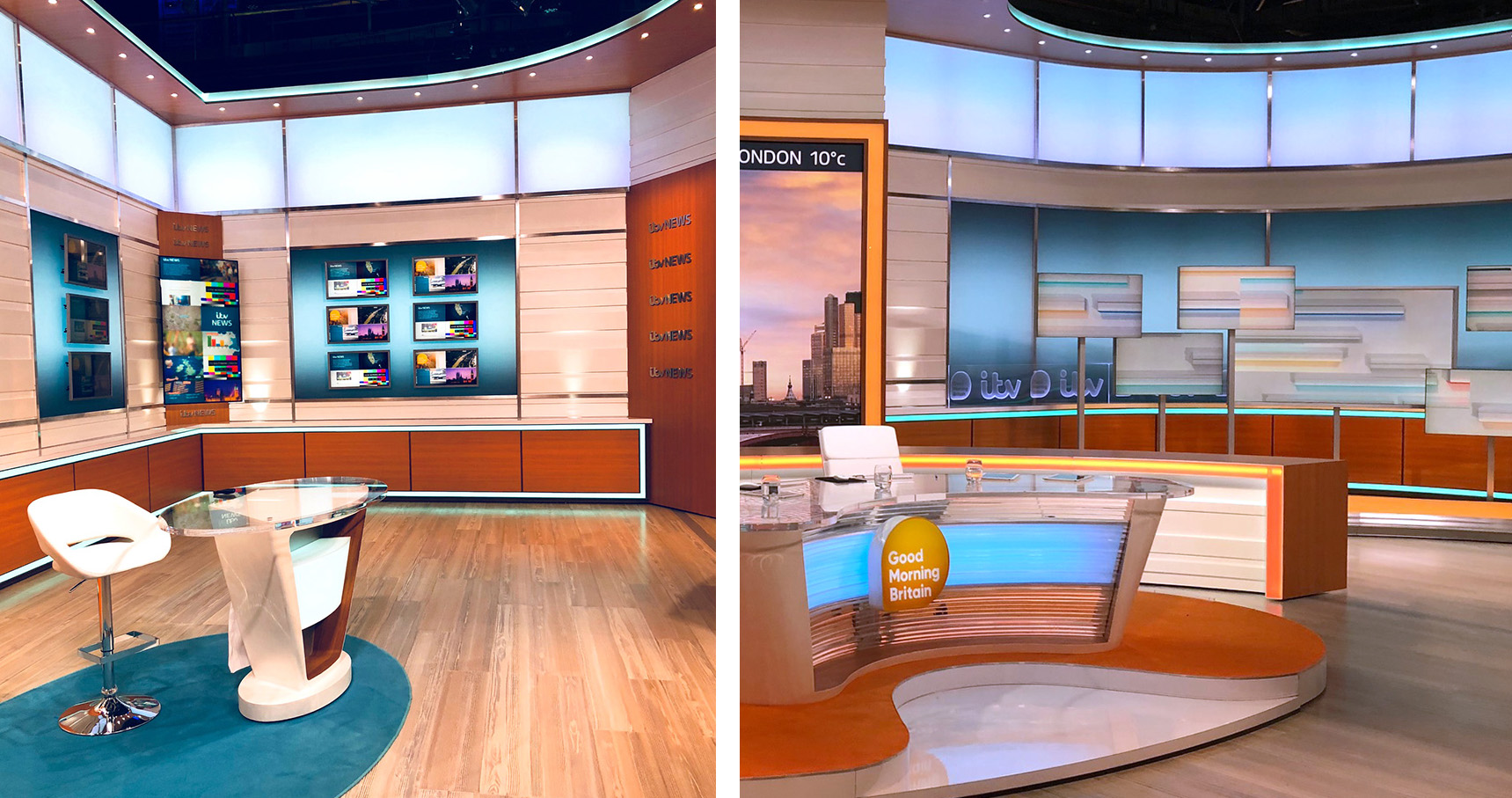 "When I launched 'Good Morning Britain' four years ago a lot of our technology and our screens were upcycled from other programs. The video wall behind the main desk was sort of a hodgepodge of different screens," said Gordon. "On our new set, it's all state-of-the-art."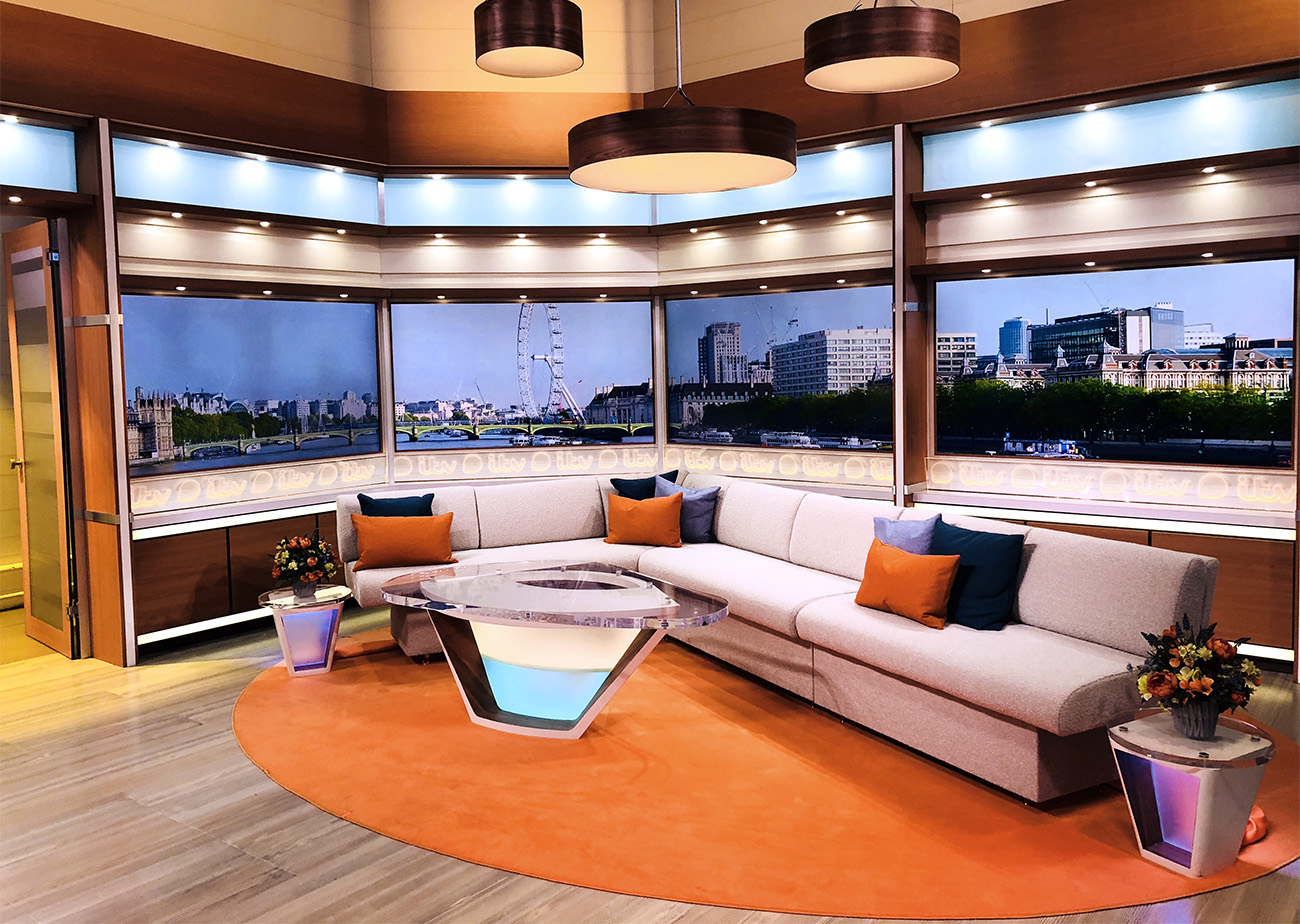 "The new technology we've got is going to change the way we broadcast news, especially breaking news. It gives us so much more potential going forward," added Gordon.
Studio TC3's overall size is larger than the show's previous home, now at about 8,000 square feet, allowing it to house both "Good Morning Britain" and "This Morning," with scenic elements extending to nearly 16 feet tall.
"The original set was about 12 feet tall. With us gaining about four feet on this set, it's made it feel really grand and big," added Durette.
The set also extends to the show's green room, which has been dressed for air and is now accessible behind two frosted doors, allowing for guest entrances on-air.
Scott Fleary handled fabrication with lighting by ITV's internal team.
Graphic changes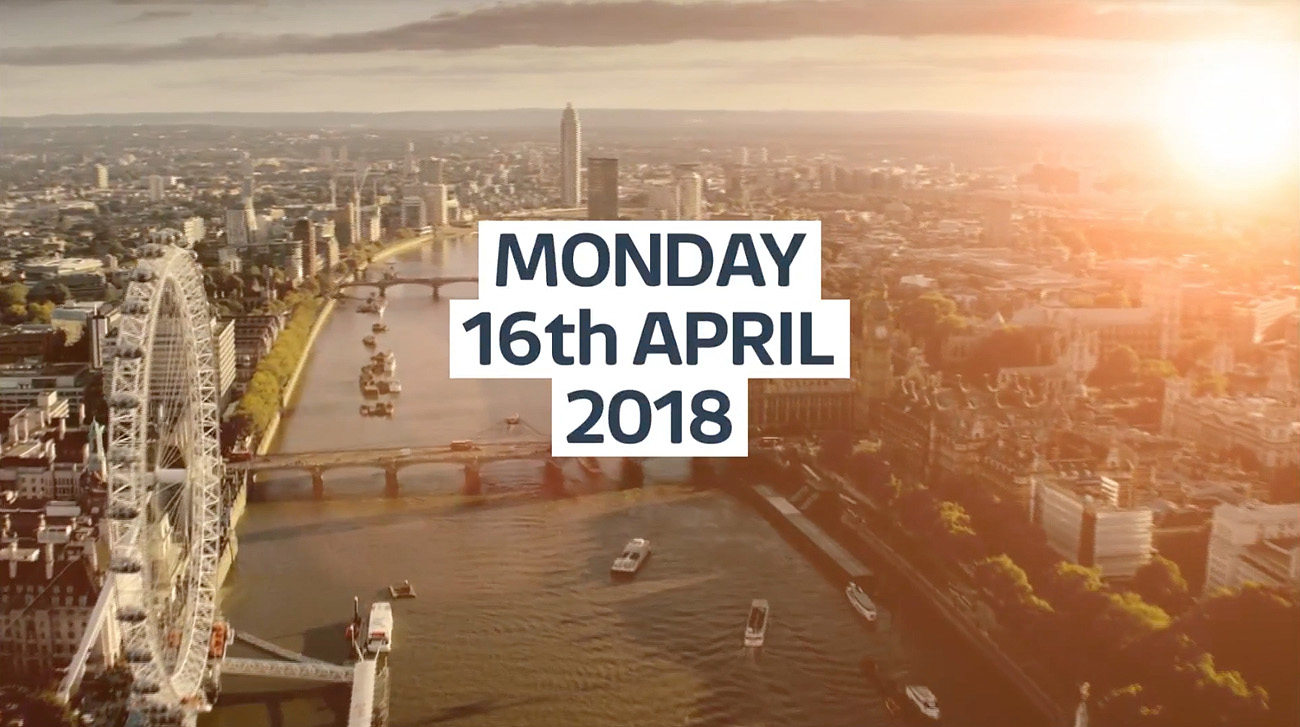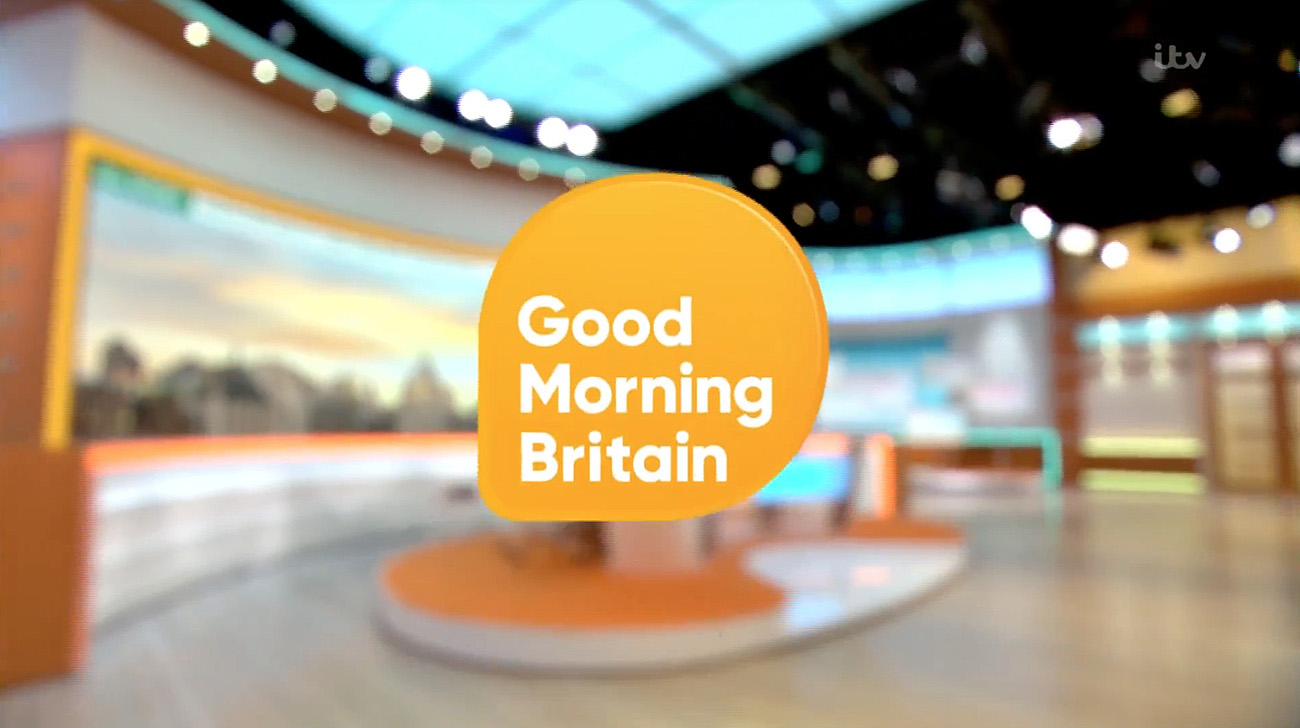 With the move, "Good Morning Britain" also updated its opening titles, centering the show logo with a new sunburst animation and removing the former ITV building from the title card. A new aerial shot ends the tiles over the River Thames near the London Eye.
The show is also now using Avid software in its production.