'GMB' moves to Television Centre with a familiar, refined look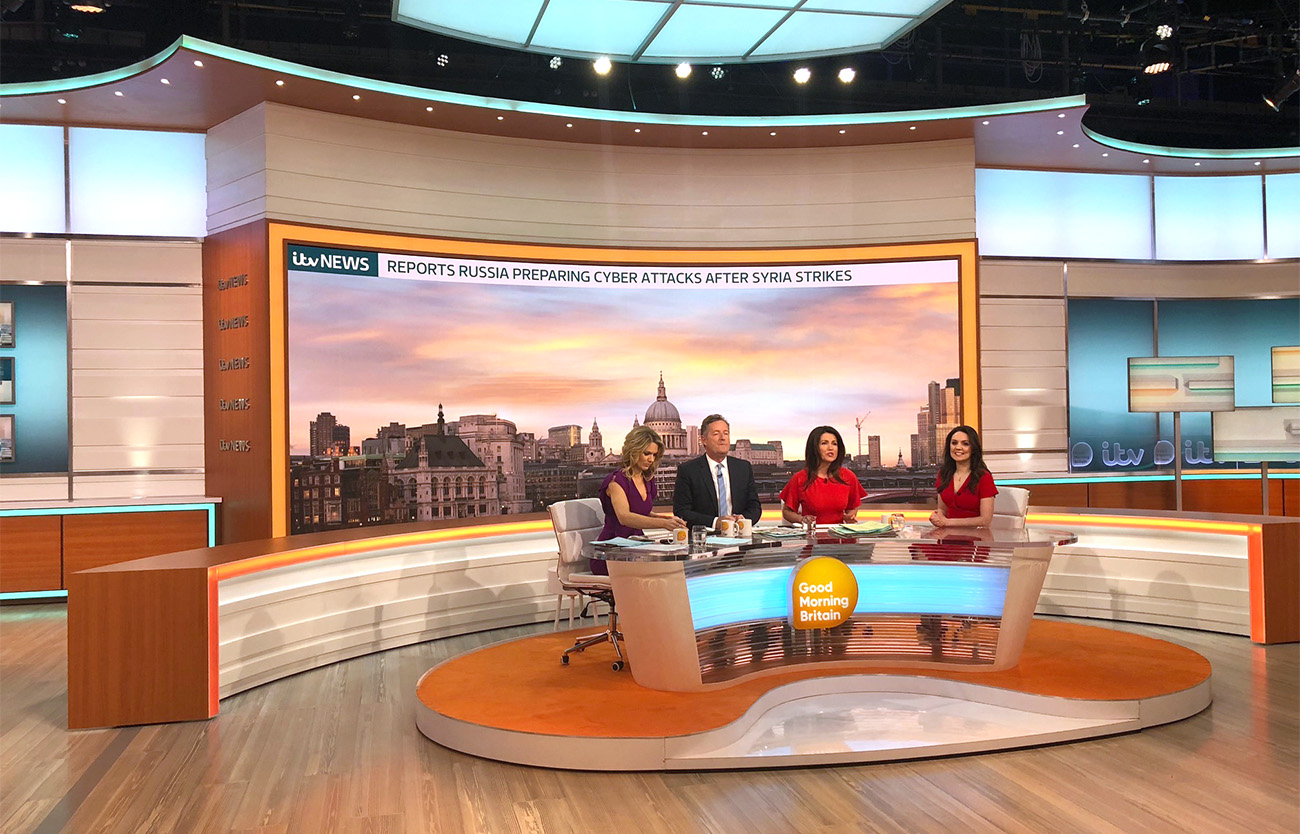 ITV's "Good Morning Britain" continued its evolution this morning, relocating to Studio TC3 at Television Centre in London.
The change follows a year of updates for the program, which has continued to hone its focus on breaking news stories.
"The show has changed quite a lot in the last year or so. We launched the show [in 2014] as a really newsy show, then it went through a period where it had some changes," notes Erron Gordon, series director of "Good Morning Britain." "With the arrival of Piers Morgan, it made us head back into a newsy direction, and it feels like that's the right place to be."
Originally launched in 2014, replacing "Daybreak," "Good Morning Britain" was a new breakfast program concept for ITV, bringing an American-style morning program to the country.
As of today, April 15, 2018, all of ITV's morning programming block, including "Good Morning Britain," "This Morning," "Lorraine," and "Loose Women," now originate from Television Centre, which has had a storied past previously with the BBC.
ITV does expect to return to its former location at The London Studios in about five years after a new building is constructed which will house offices along with luxury condos on the River Thames.
An opportunity to learn from the show
Working with Jack Morton Worldwide, who designed the original set, "Good Morning Britain" used the move as a chance to update, but not redefine, its on-air presence.
"We wanted to keep it the same but with botox," joked Gordon. "It's a familiar sort of feel and look, but you can tell some things have changed and gotten better."
"When we launched the show, the set was really different for a U.K. audience. Now we're established and it's nice to be able to attack it again and this time make it be a little more American," said Gordon. "You don't see things like this elsewhere on British television."
"It's essentially 2.0, taking what made the program a success and what made that set a success and now elevating it," said Andre Durette, SVP and senior design director at Jack Morton Worldwide. "The set is now taller, the footprint is now bigger."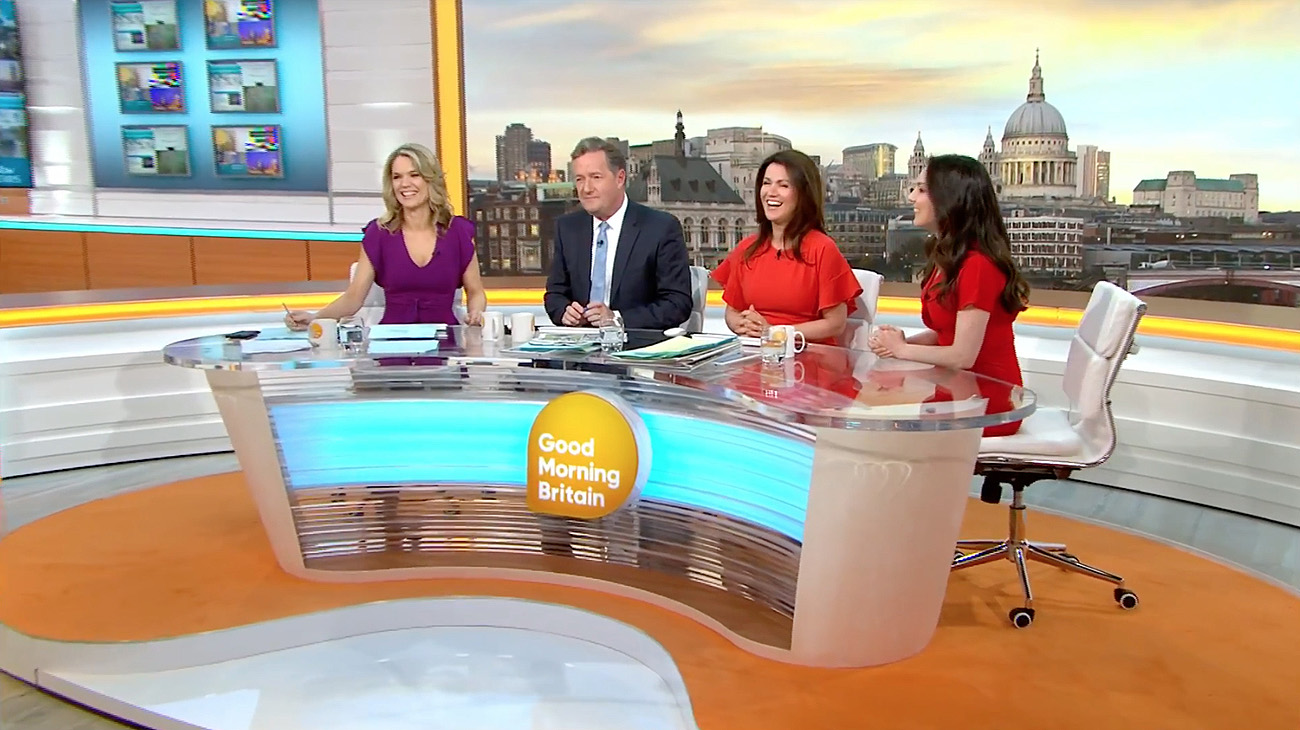 The easiest change to notice is the LED display behind the anchor desk, dropping the previous mullioned window look. This display gives a sweeping view of London's rooftops along with a ticker of the latest headlines, powered by Avid's Maestro | PowerWall (formerly TD Control) display control solution.
The set's warm wood tones and white wood slats return, creating an arcing credenza behind the primary anchor desk, which has also been upgraded with a lightbox. These slats then connect the various areas of the set, which include a new area for weather, social media and a two-person news desk. These new areas are flexible and moveable, allowing for a variety of setups based on the day's needs.
The set's various light boxes, such as those surrounding the slats' monitors, include color-changing technology, allowing a variety of looks and colors.