Netflix's 'The Break' uses dramatic lighting, angles in set design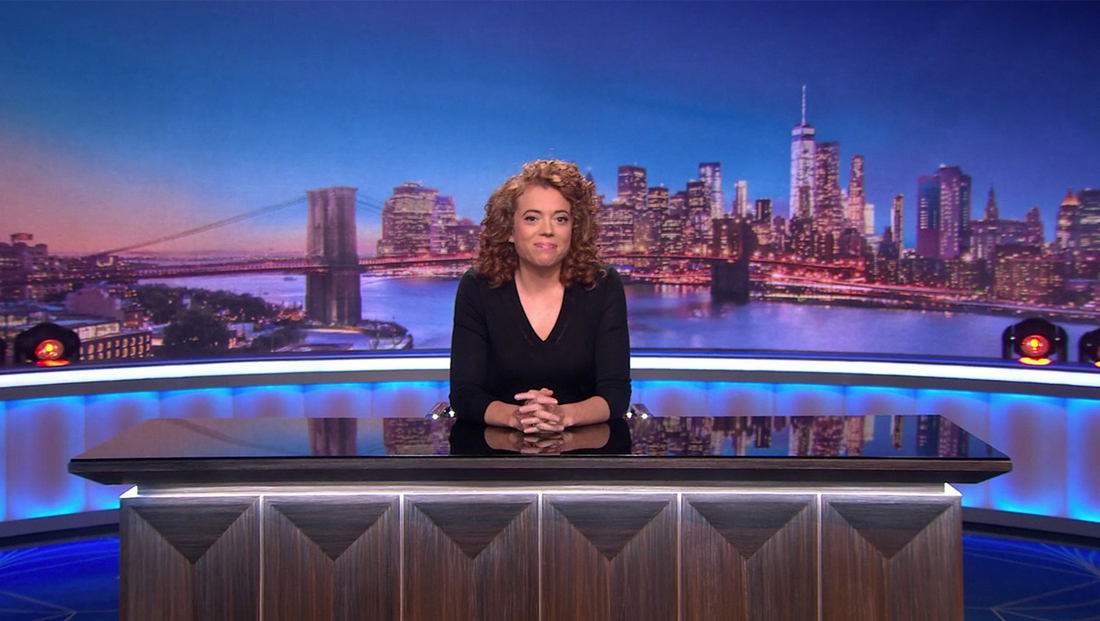 Netflix's "The Break," a new original weekly offering blending comedy, sketches and guest interviews, debuted with a dark, edgy look that creates a sophisticated nightclub feel.
The show, not to be confused with a French crime series with the same name that Netflix featured in 2016, is hosted by Michelle Wolf, a former "The Daily Show" contributor who also performed a controversial routine at the 2018 White House Correspondents Association Dinner.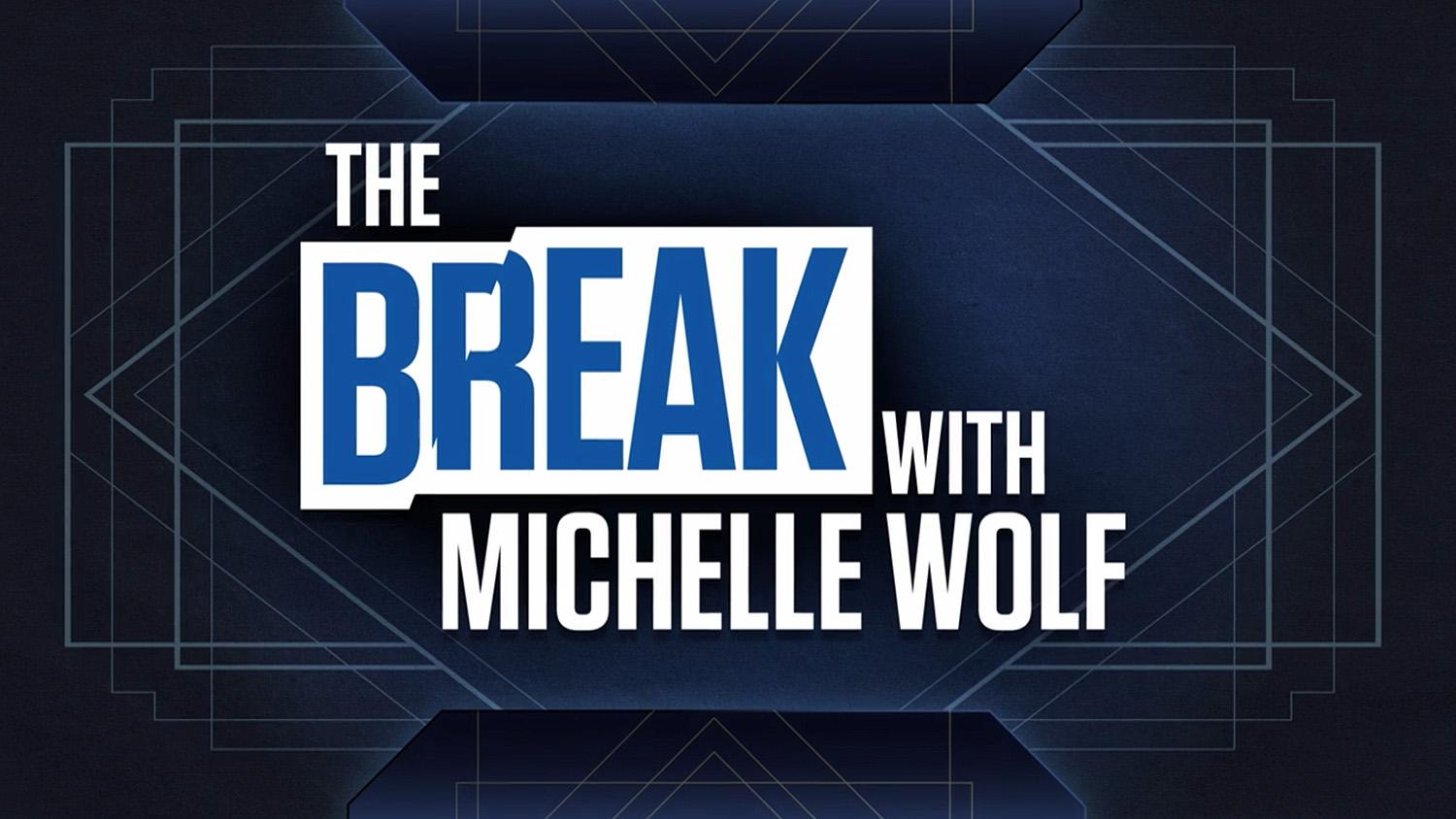 The show's title card, designed by The Bridge, features a bold, condensed sans serif typeface with the word "Break" in a box that is, quite literally, broken, thanks to a splintered line that runs through the "R."
Thin geometric shapes with both right angles and diagonal lines give the motion design an almost Art Deco vibe, reinforcing the upscale nightclub idea.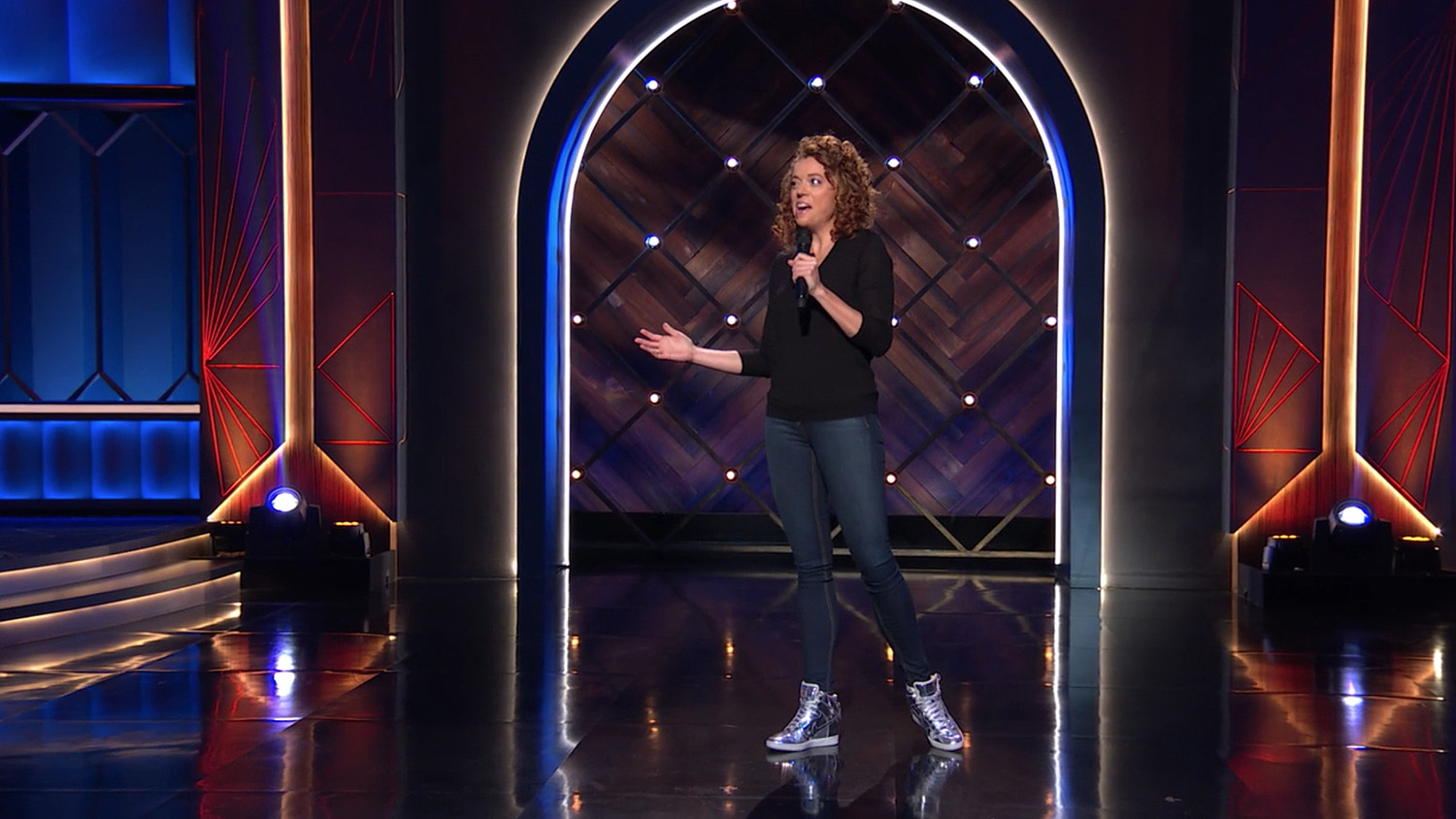 These linear elements are carried through in the show's production design, from Tom Lenz of 513, using integrated lighting accents to create eye-catching edges and patterns throughout the set.
Wolf's entryway and opening monologue position is an arch that is backed with a diamond background featuring small circular pinpoint lights and a rich wood plank texture.
A similar arch is featured in the middle of the audience risers and can be seen in wide shots of the set or when the cameras are flipped around and the audience is used as a background element.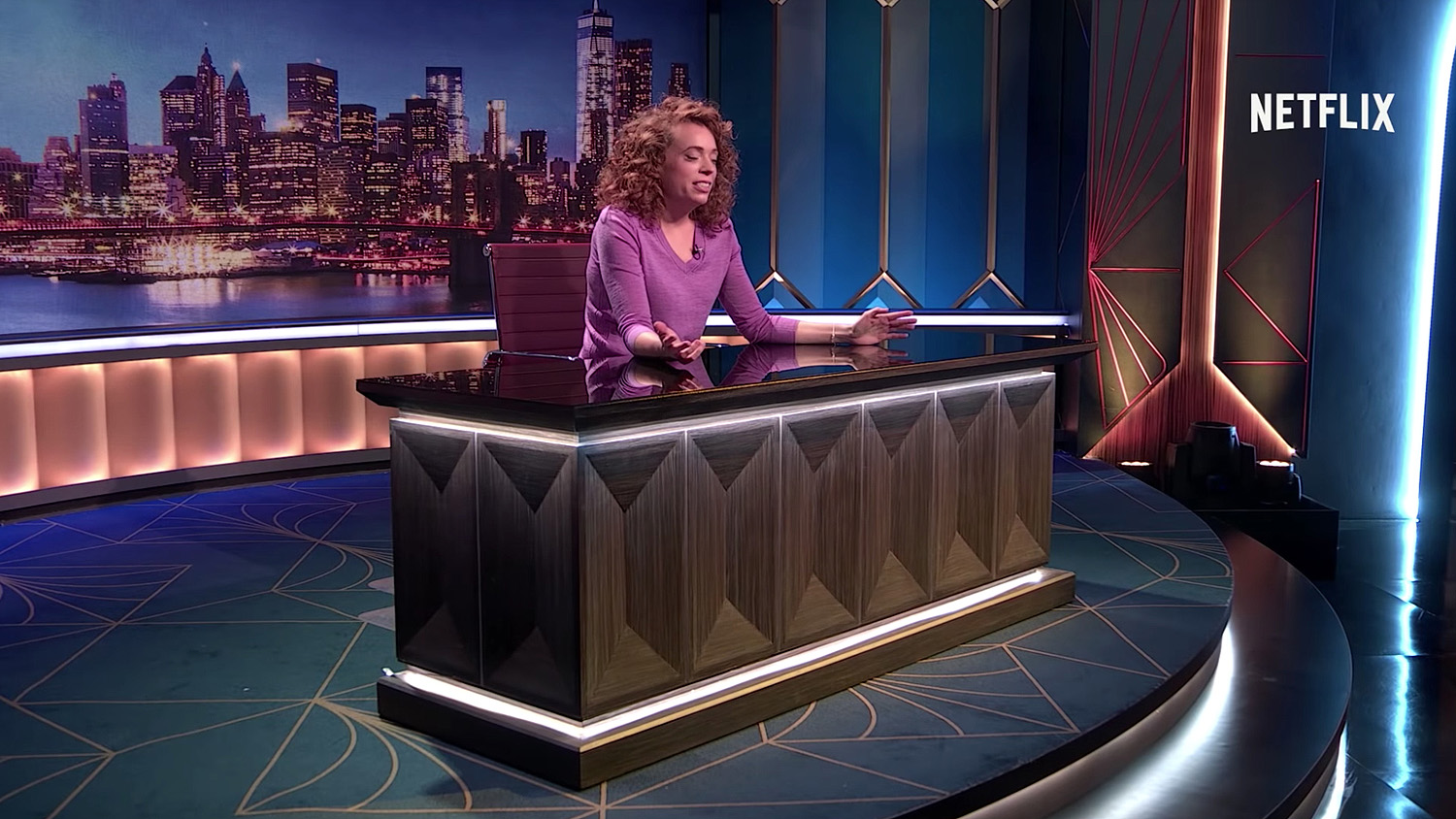 In addition to the standing location, Wolf has a commanding, boxy desk that blends straight and angled lines in a motif similar to the title card. Here again, integrated lighting accents add an eye-catching element.
Behind the desk is a knee wall with additional color changing integrated lighting and a cityscape background of New York City, where the show is filmed.
Gold frames mirroring the title card surround the host desk platform and main background, which can also include a video panel for OTS-style elements, while additional gold linear elements are on the floor of the riser.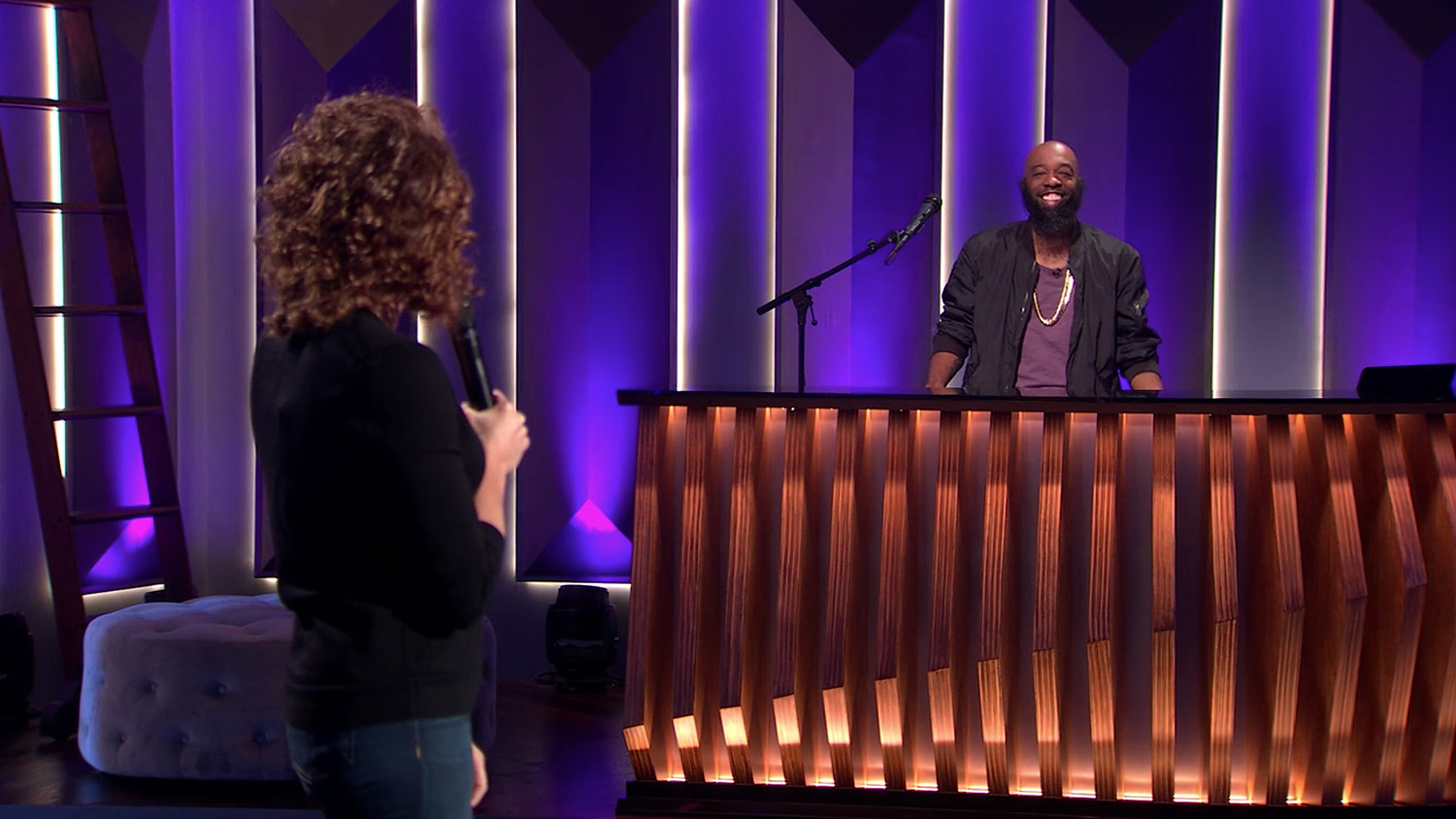 Instead of a band, "The Break" features an in-studio D.J. booth, which Wolf joked look like a hotel concierge desk during the debut episode.
The structure, which features vertical wood slates, strong angles and dramatic lighting accents, is backed with vertical panels with edge lighting effects. Above this area, is a set of open bookcases, accessible via a library-style ladder.
Much of the set's look is thanks in part to both the color changing elements in the set as well as the studio lighting design by Alan Adelman.