Stephanie Ruhle uses simplified 'departure board' of Trump's 'best people'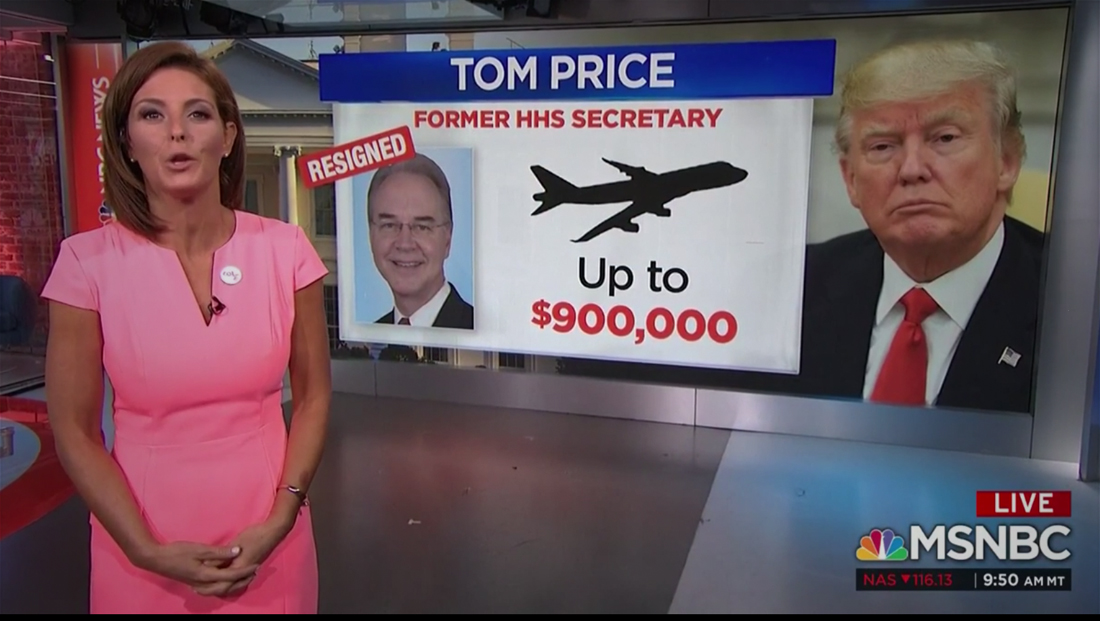 MSNBC anchors Ali Velshi and Stephanie Ruhle used the wide LED video wall in Studio 4E to create a simplified version of Rachel Maddow's "Trump Departure Board."
Airing during the pair's Thursday, Aug. 15, 2018 block, anchor Ruhle stood in front of the large video wall that runs along one side of the studio space.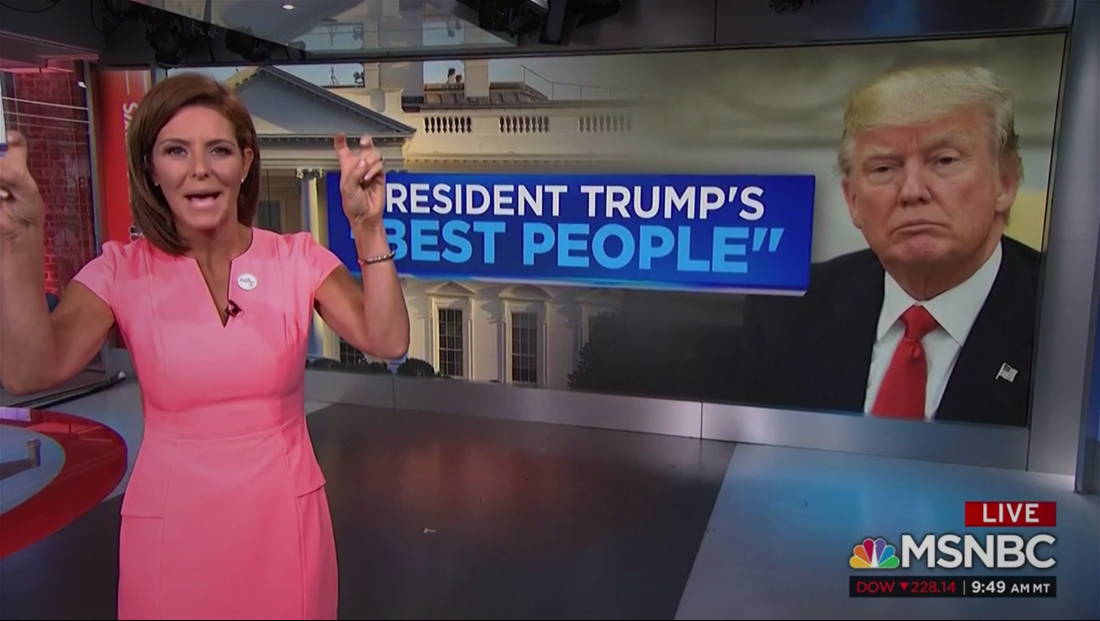 Before firing up the board, Ruhle played a clip of Donald Trump at the Economic Club of New York during the campaign where he said he would hire the "best people," comparing his criteria to a job interview.
Ruhle took issue with the phrase "best people" — even going to the extent of using air quotes when she appeared back on camera after the clip rolled.
Each person's photo was shown, along with icons or flags depicting some of the scandals that rocked their tenure under Trump.
Ruhle then appeared back on screen and mentioned "just some of the people with dubious backgrounds" that had departed the White House.
Included in the lineup was former Fox News exec Bill Shine, who has not resigned or been fired as White House Communication Director, but, as Ruhle noted, is still mired with questions surrounding his alleged role in how the network handled rampant sexual harassment.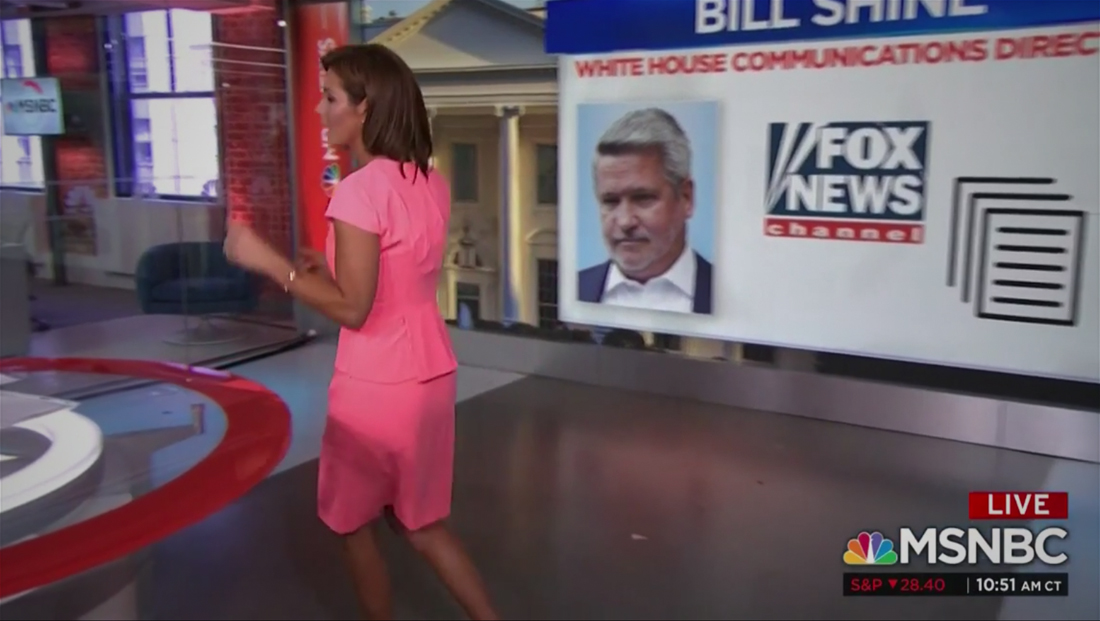 After running down her list of "dubious" people on the video wall, which thankfully did not fail on air, Ruhle walked back to her seat behind the studio's small anchor desk.
She and Velshi are frequently shown walking from either the video wall or freestanding rolling monitor on the opposite side of the studio back to the desk.
The latest in design, production and engineering
Subscribe to NewscastStudio for the latest delivered straight to your inbox.