Networks 'split' Cohen, Manafort coverage on very busy news day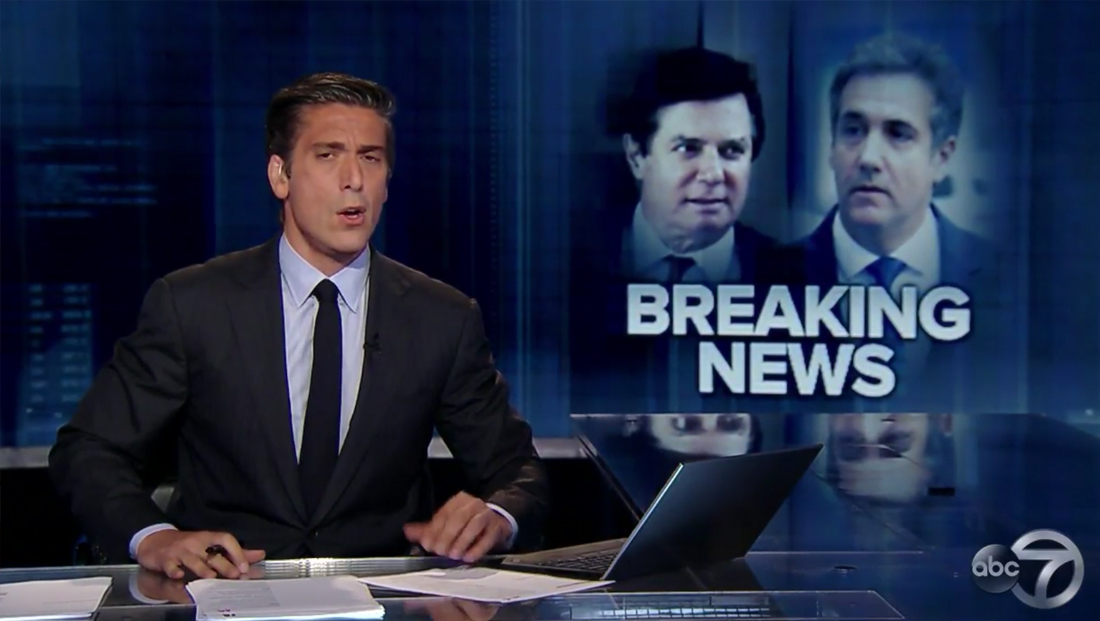 "ABC World News Tonight" devoted the most time to the two stories — a total of approximately 13 minutes of its A block on its first feed before moving on, like the other networks, to the discovery of the body of missing college student Mollie Tibbett.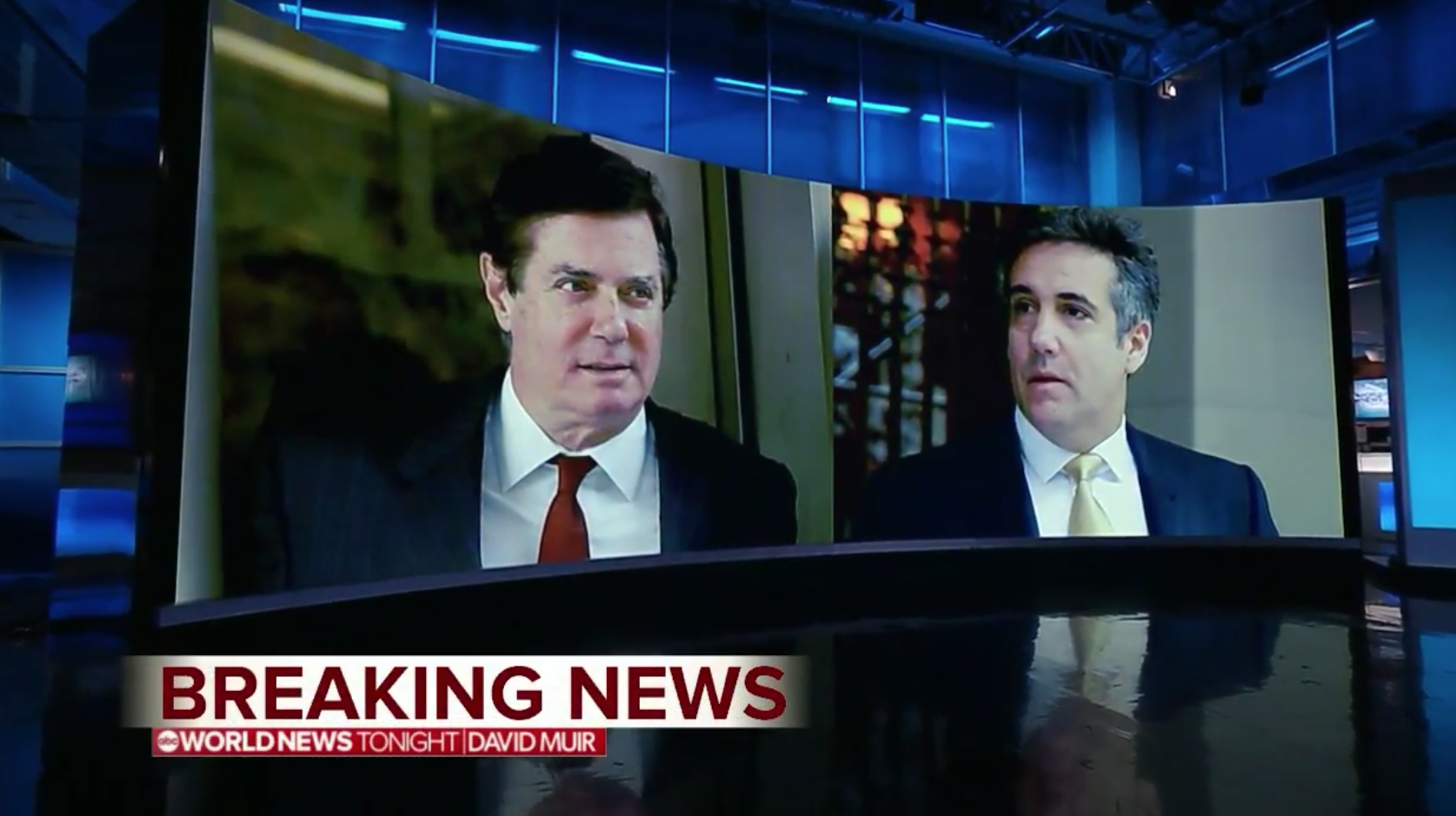 ABC kicked off the newscast with anchor David Muir announcing both developments, putting photos of Manafort and Cohen up on the studio's large curved video wall.
Correspondent Tom Llamas kicked off with the Cohen plea — taking up approximately five minutes between his package and a debrief between him and Muir.