'Today' uses epic video wall sequence to showcase 'The Latest' in Manafort, Cohen cases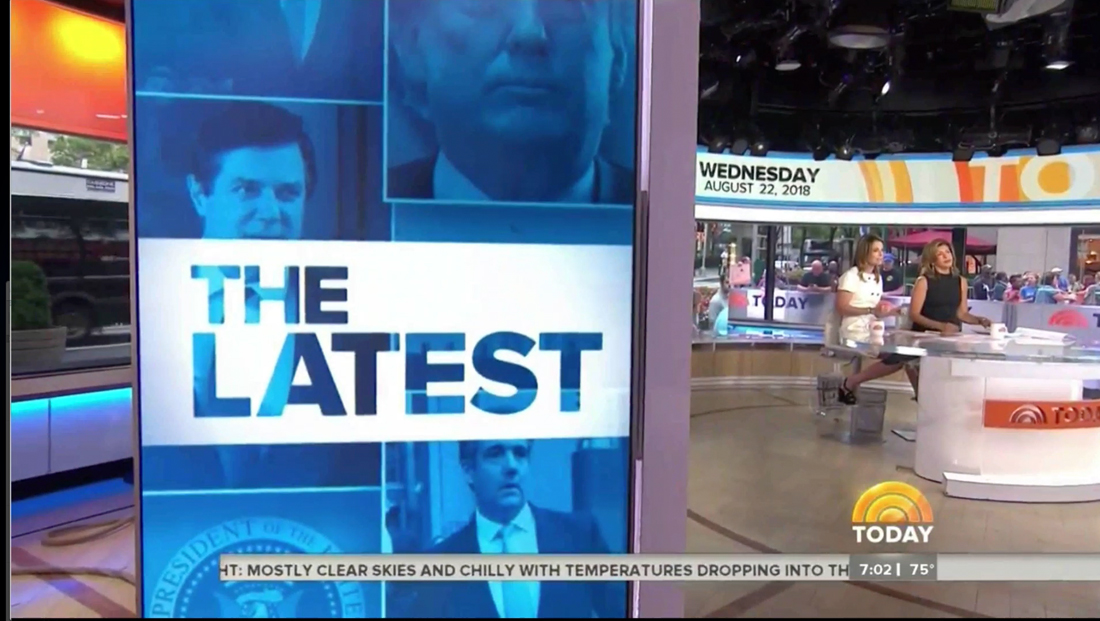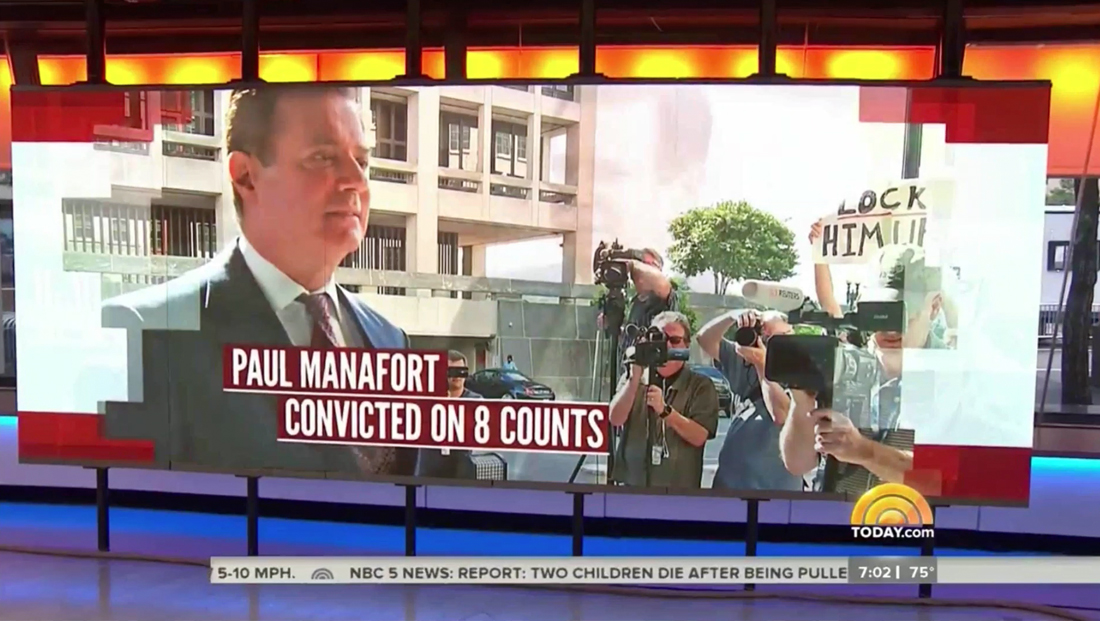 The camera then swung left to the sliding video wall array in Studio 1A's so-called production area, which large imagery framed with blocky red and white frames and wipes and included boxed headline text overviewing the Cohen and Manafort stories as well as a new report on a new Facebook misinformation campaign targeting the 2018 midterm elections.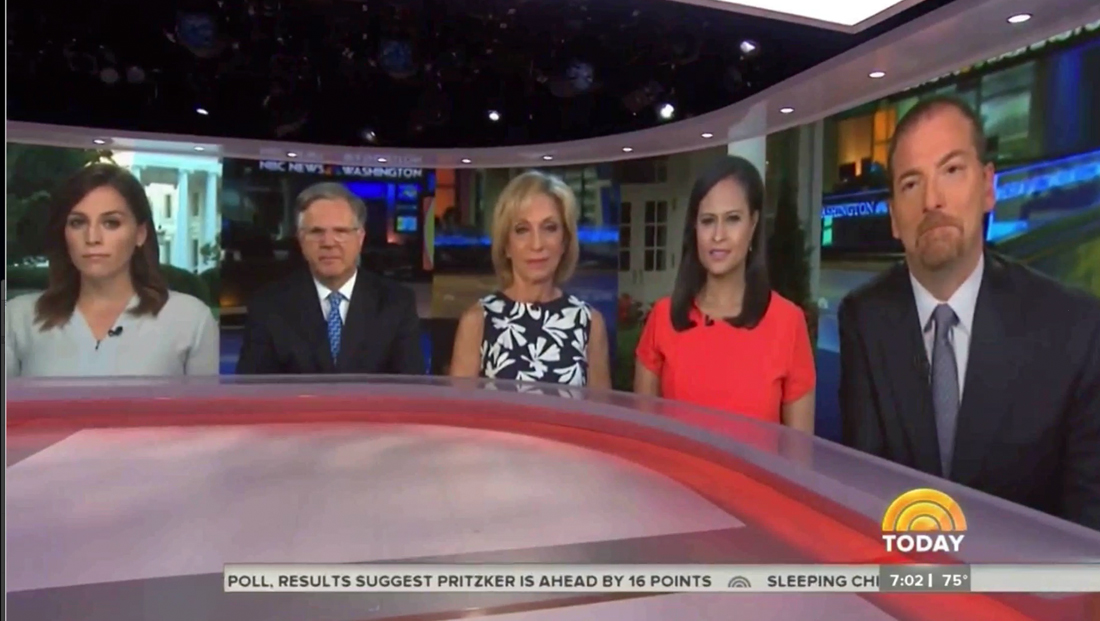 Next, the camera moved left to showcase live shots of five of NBC's correspondents, each of whose shot "dropped down" from the top on the studio's 40-foot curved video wall that was installed in February.
Finally, the shot moved a bit farther left to showcase a live shot of Lanny Davis, Cohen's lawyer, who was making the rounds of the morning news with live interviews. Davis' image was fed to one of the large, mobile video panels the show uses for weather, standups and, like in this case, showing live shots.