A story of words: How the networks presented the 'resistance' op-ed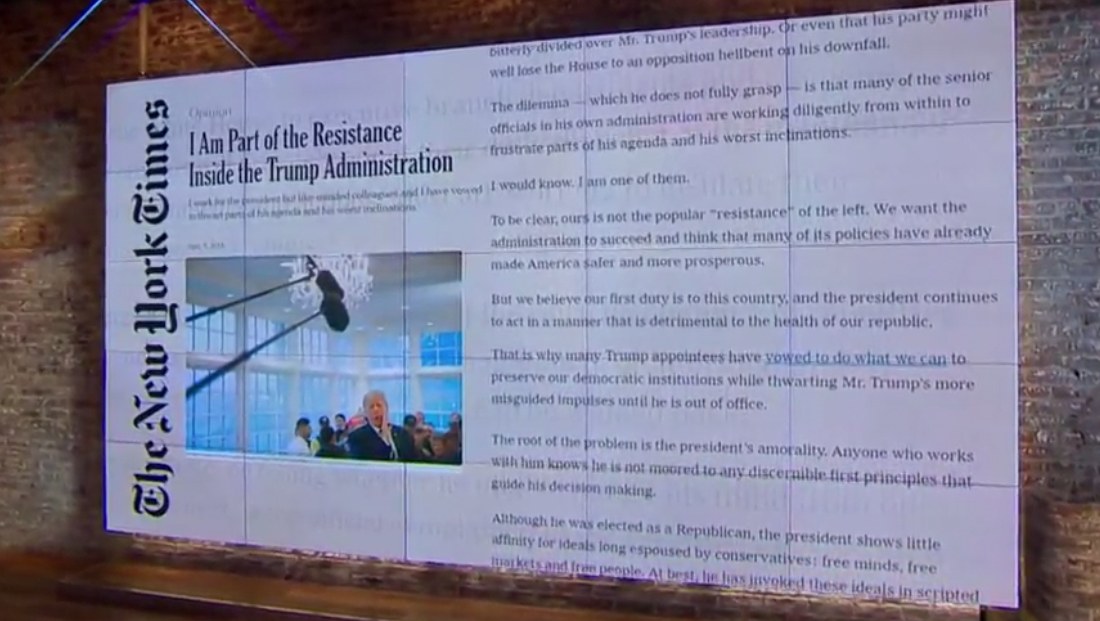 After The New York Times published an online op-ed from a purported White House insider harshly criticizing Donald Trump, the network newscasts rushed to cover the story — but, in an interesting twist for TV news, much of the story revolved around words.
While there was video of Trump's public reaction to the editorial, the networks naturally needed to discuss what was written in the essay extensively — requiring the use of pull quotes and stylized text.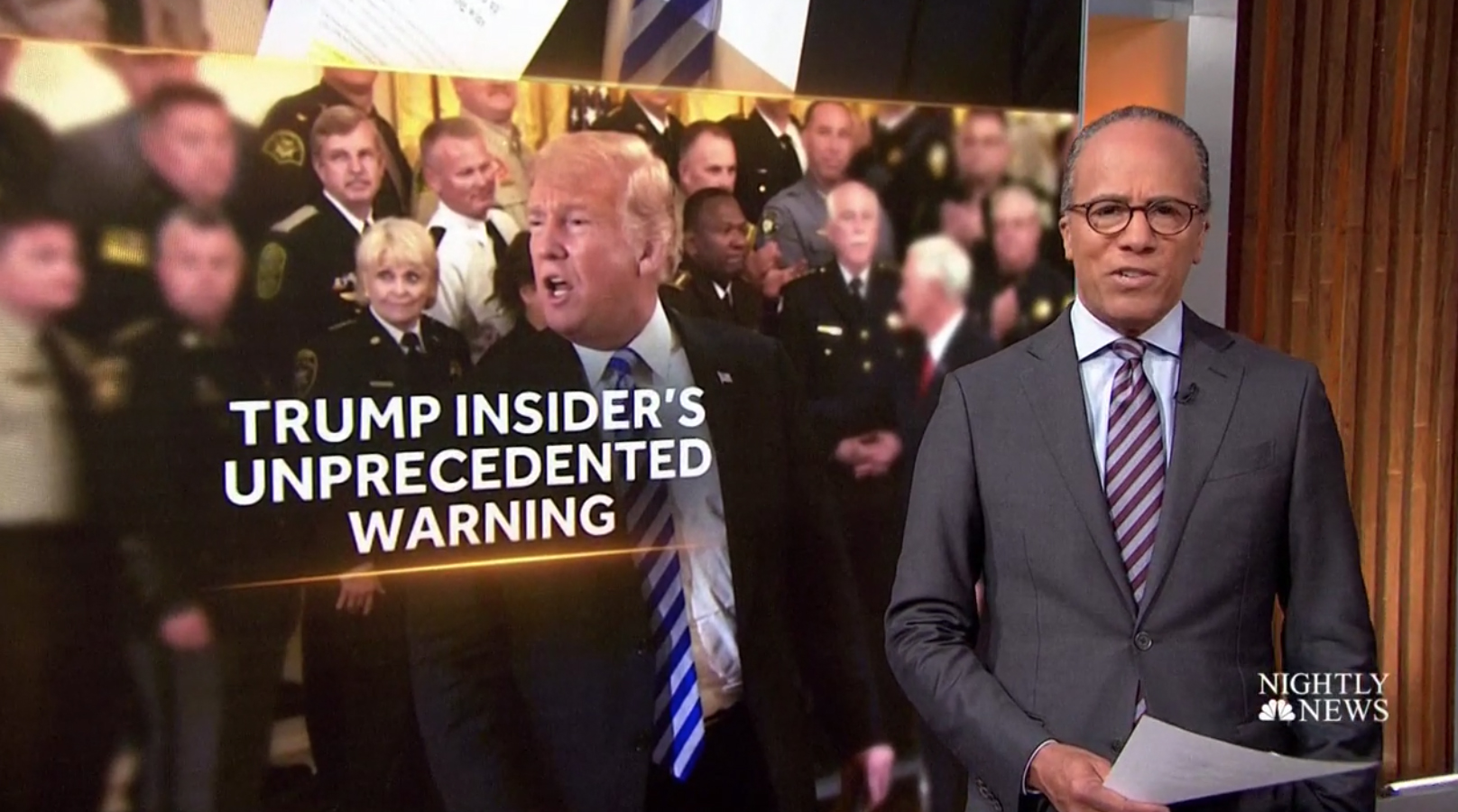 "NBC Nightly News" lead with the story before pivoting to Brett Kavanaugh's SCOTUS confirmation hearings.
Studio 3A's video tower next to anchor Lester Holt read "Trump insider's unprecedented warning" with a still taken from Trump's public response to the essay.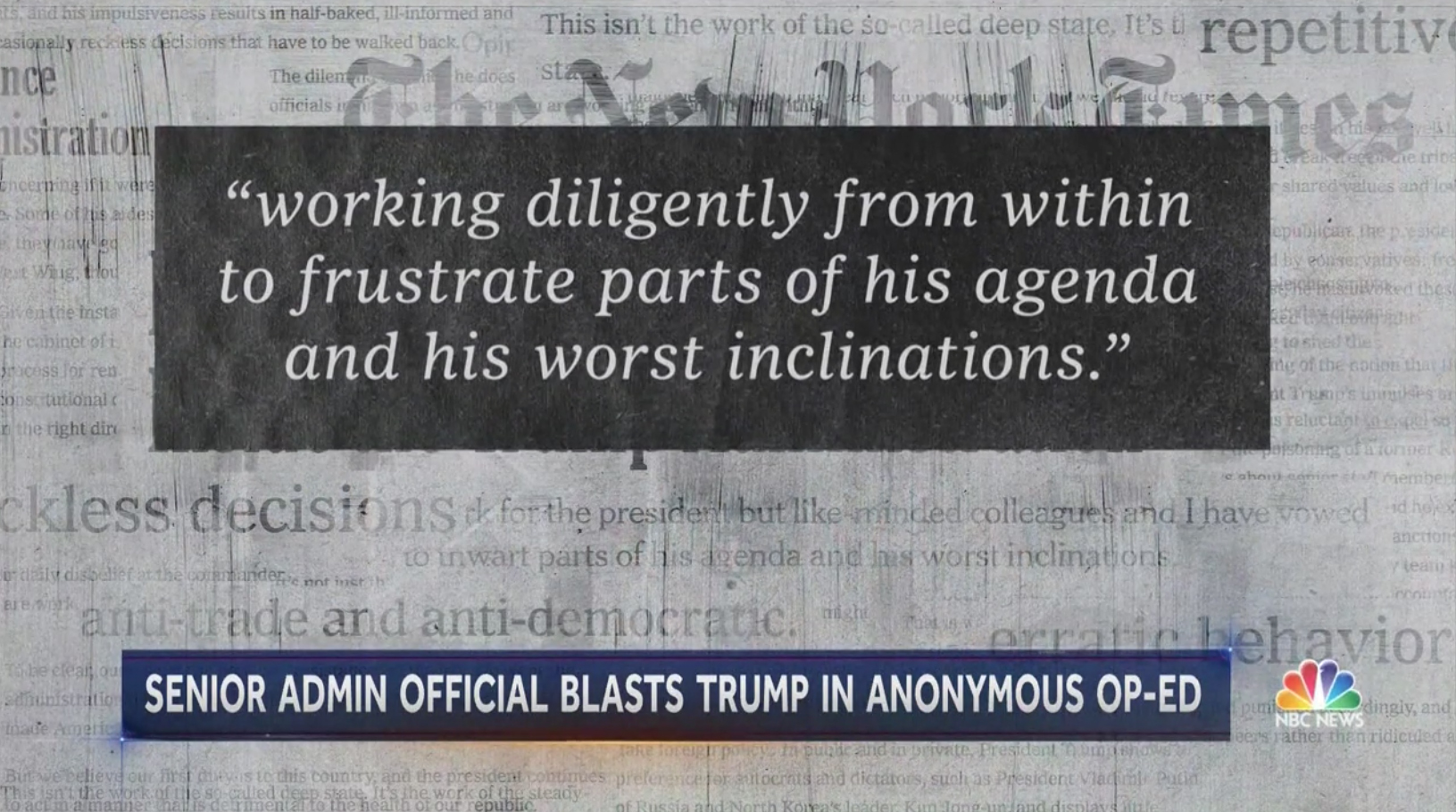 During the package on the editorial, the network used a textured background that blended words and the newspaper's logo set against a newsprint-like texture, retaining the publication's typography.
Select portions of the editorial were "pulled out" and displayed in a darker box over the background.