Jack Morton creates rough, gritty sets for Turner's UEFA coverage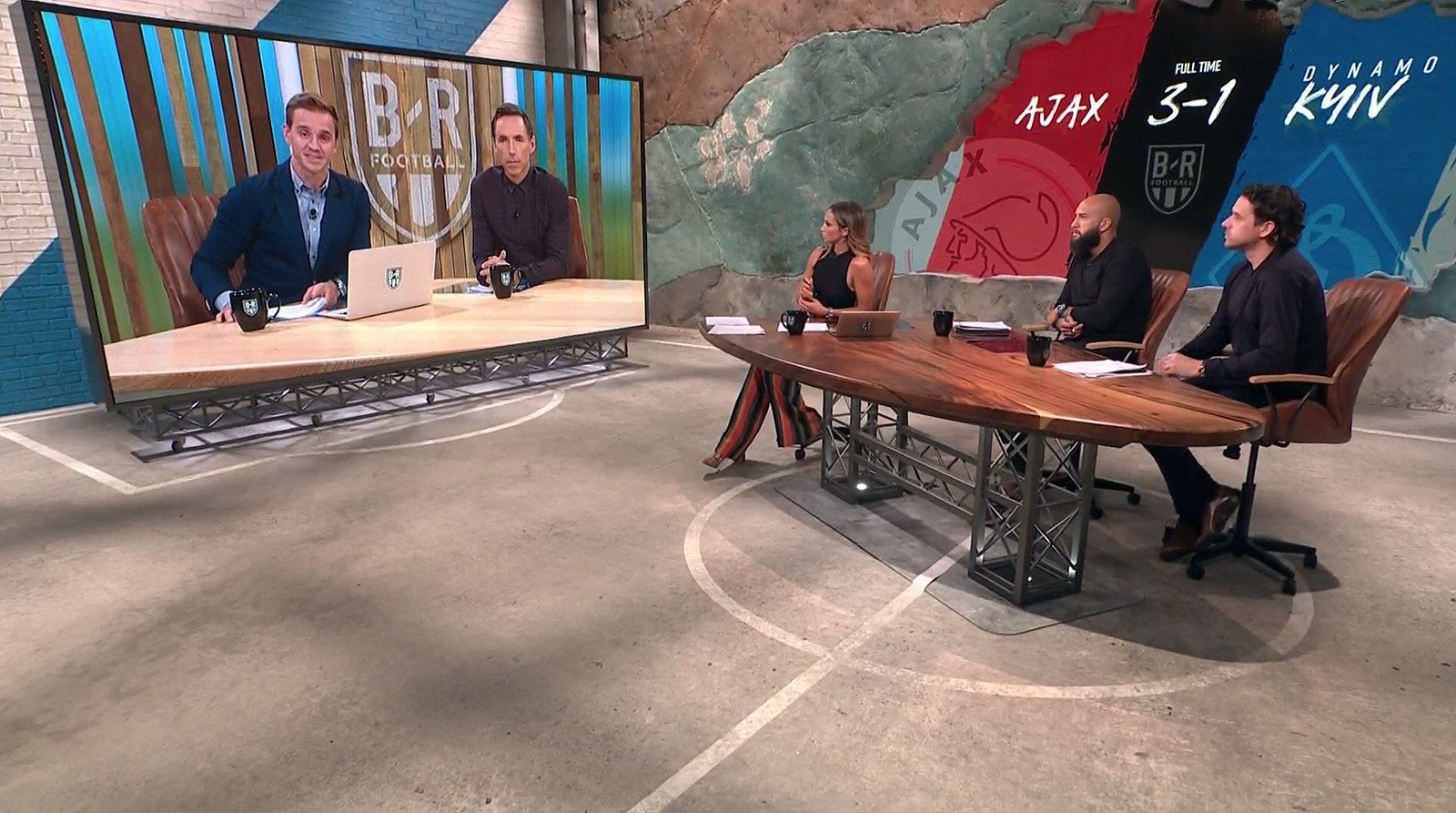 The UEFA Champions League and UEFA Europa League are now part of Turner Sports under a multi-year rights deal worth a reported $65 million and covering 340 matches per season.
Turner is using the deal to catapult its Bleacher Report brand, launching an OTT service known as B/R Live. Through the service, and on cable network TNT, UEFA is airing in English the United States, with Univision broadcasting Spanish language games.
For its inaugural season on B/R Live and TNT, Turner has invested in studios that blend high-tech video walls with raw and textural surfaces that create an industrial look.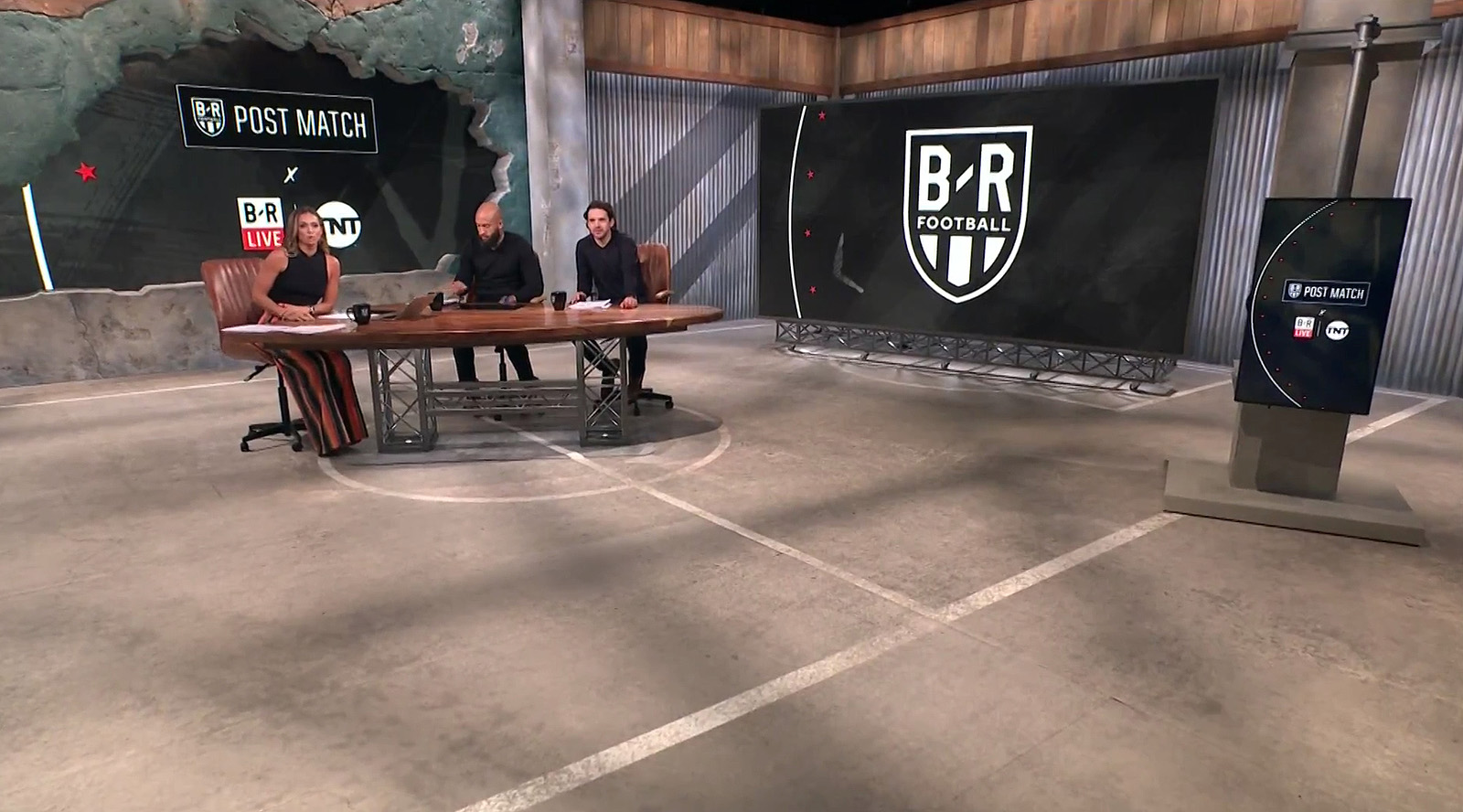 With the production split between Atlanta and Los Angeles, the larger space in Georgia features a rough concrete floor that mimics a soccer pitch, with dark metal girders echoing the industrial look. Both sets were designed by Jack Morton Worldwide and built by Turner's Scenic Shop.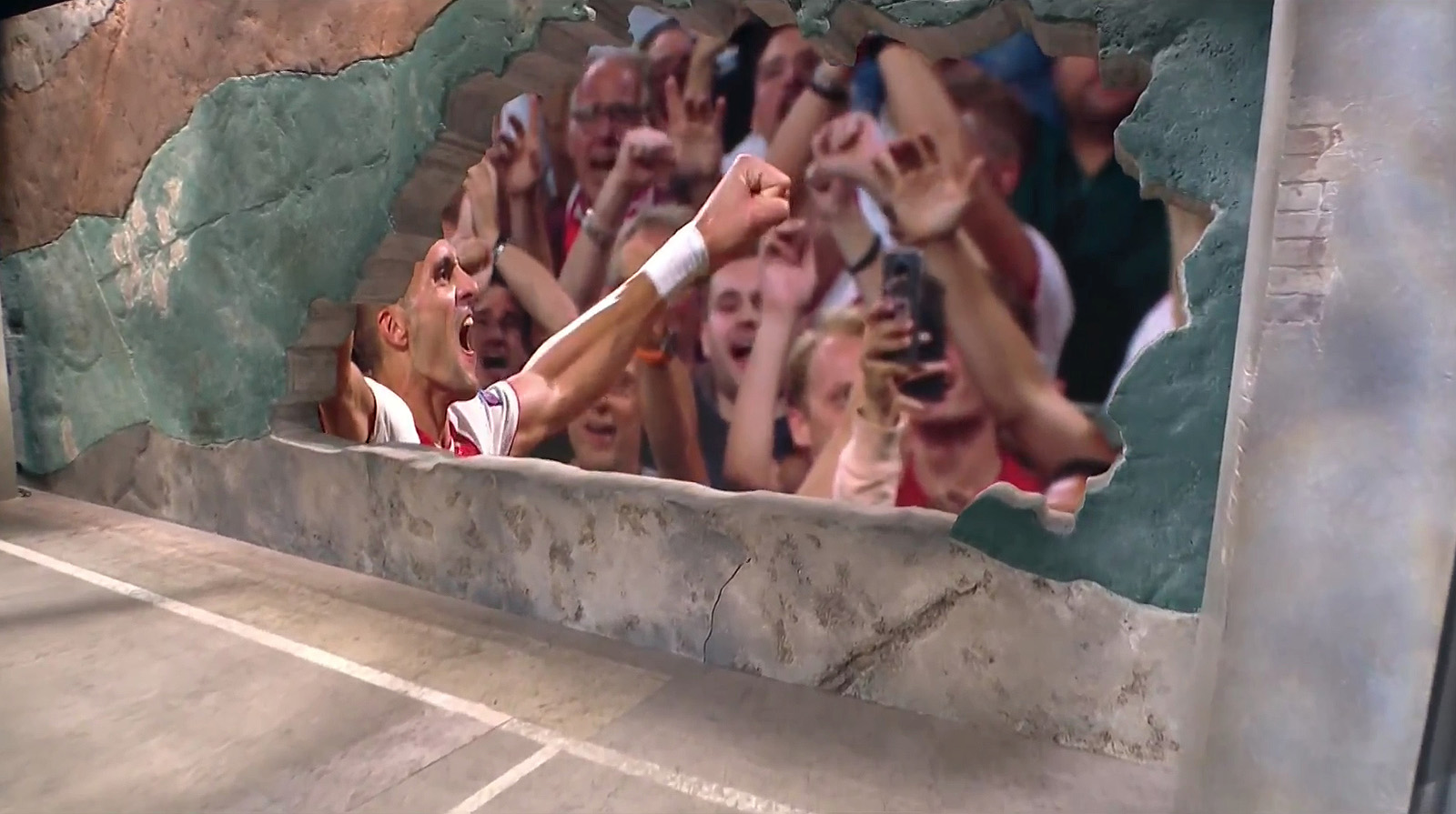 The studio's walls feature a variety of textures and finishes, including an exposed brick painted blue with a dramatic diagonal stripe. Uneven plaster surfaces with tan, brown and teal wrap around a peak-like opening that frames a DesignLED video wall integrated by AV Design Services.
Corrugated metal continues the look. In addition, the center of the studio features a concrete pillar with a vertical video panel and faux exposed piping, used primarily for bump shots.
In Los Angeles, the space includes vertical wood and backlit slats along with a graffiti-decorated wall and a video wall on higher, slightly shinier, metal girders.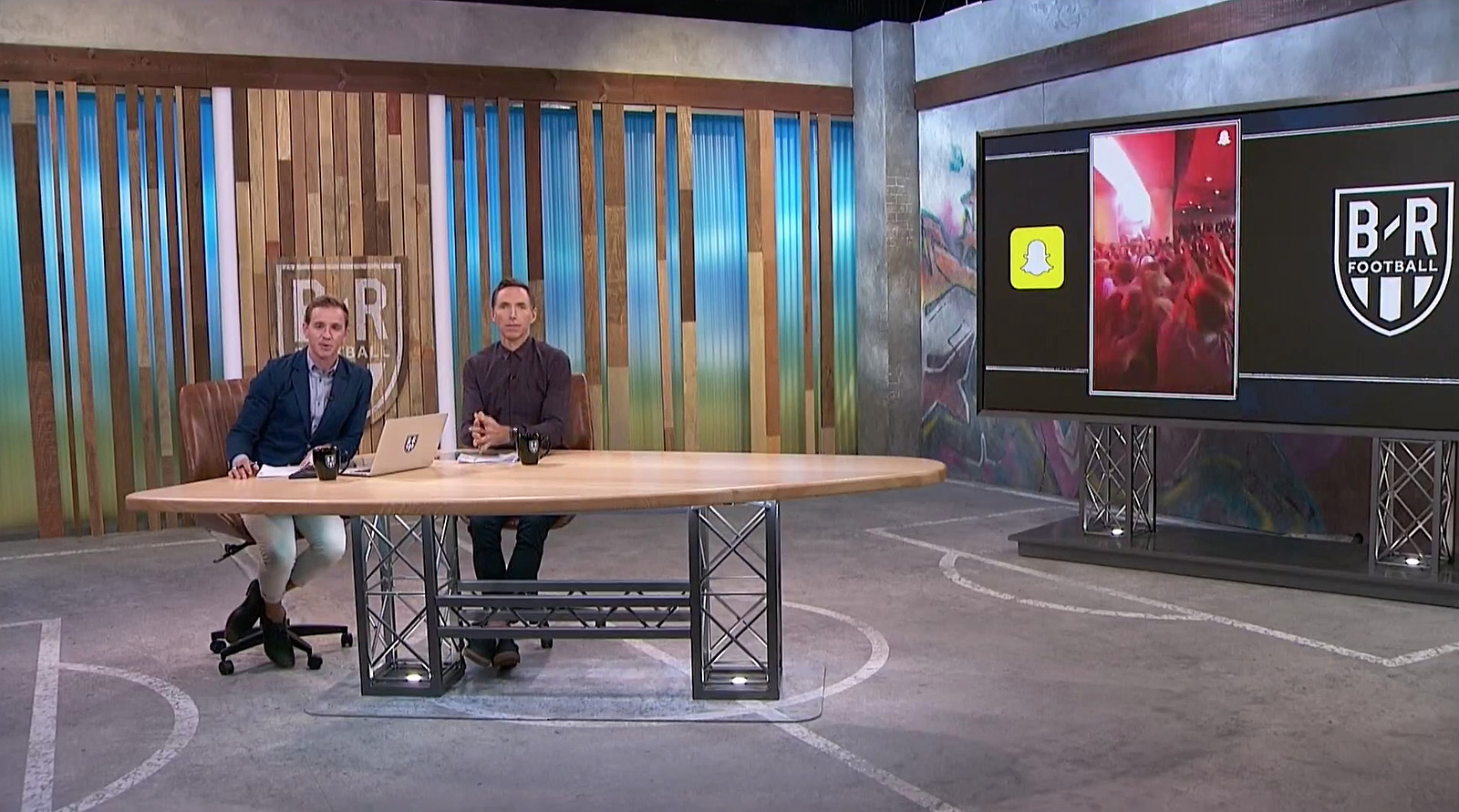 The studios are used to produce "B/R Football Matchday," "B/R Football Halftime" and "B/R Football Postmatch," which air on TNT and B/R Live.
The unique surfaces and textures found in both spaces are accented with bold lighting from Roger Dalton in L.A. and Garvin Rountree in Atlanta.