Weather Channel forecaster 'parts the waters' to showcase flooding dangers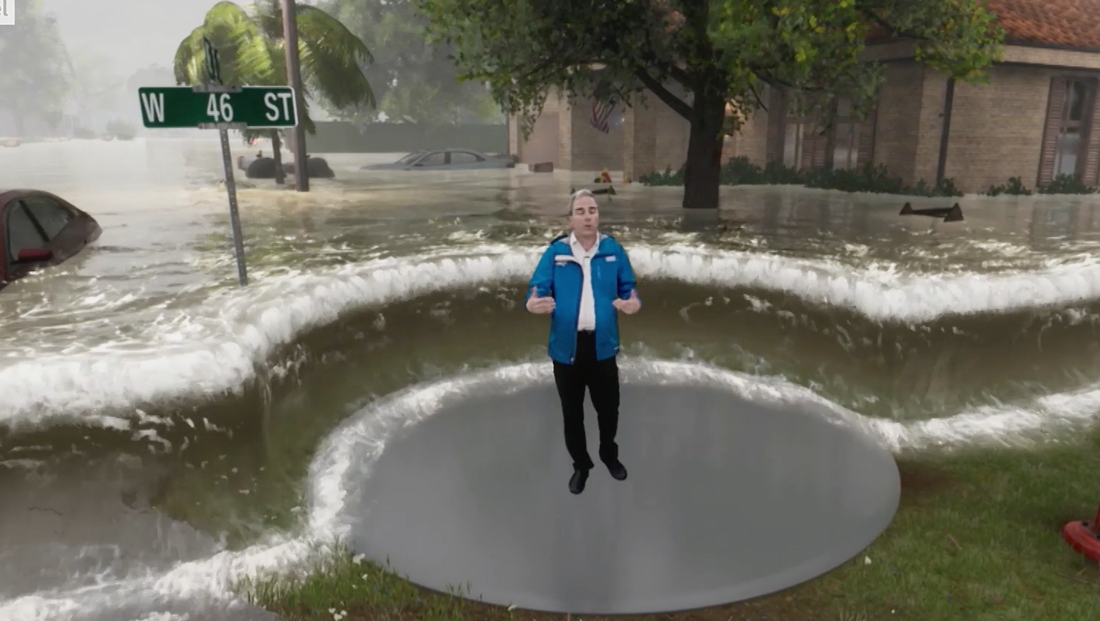 Subscribe to NewscastStudio's newsletter for the latest in broadcast design and engineering delivered to your inbox.
Thanks to immersive mixed reality, Weather Channel on camera meteorologist Mark Elliot "parted the waters" to showcase just how danger storm surges and the flooding they bring can bring.
Elliot started the video in a somewhat less dramatic fashion, standing on a virtual circular platform surrounding by large, oversized maps on "floating panels" in front of a ordinary looking street corner.
The maps then disappear and the virtual presentation "adds" three feet of water that's "parted" directly behind Elliot — even curving conveniently around the platform.
The effect is a "cliff" of water — but it's quite effective in showcasing the height of the water compared to a human — as well as buildings and cars.
Finally, the water is "risen" to six feet — with the accompanying effects on the landscape shown as well. Before the segment ends, the camera moves closer to the virtual "edge" of the water, complete with floating boxes and garbage bags.
The Weather Channel later released an updated version of the IMR video, this one featuring Erika Navarro.