'Around the Horn' readies makeover featuring new studio, AR graphics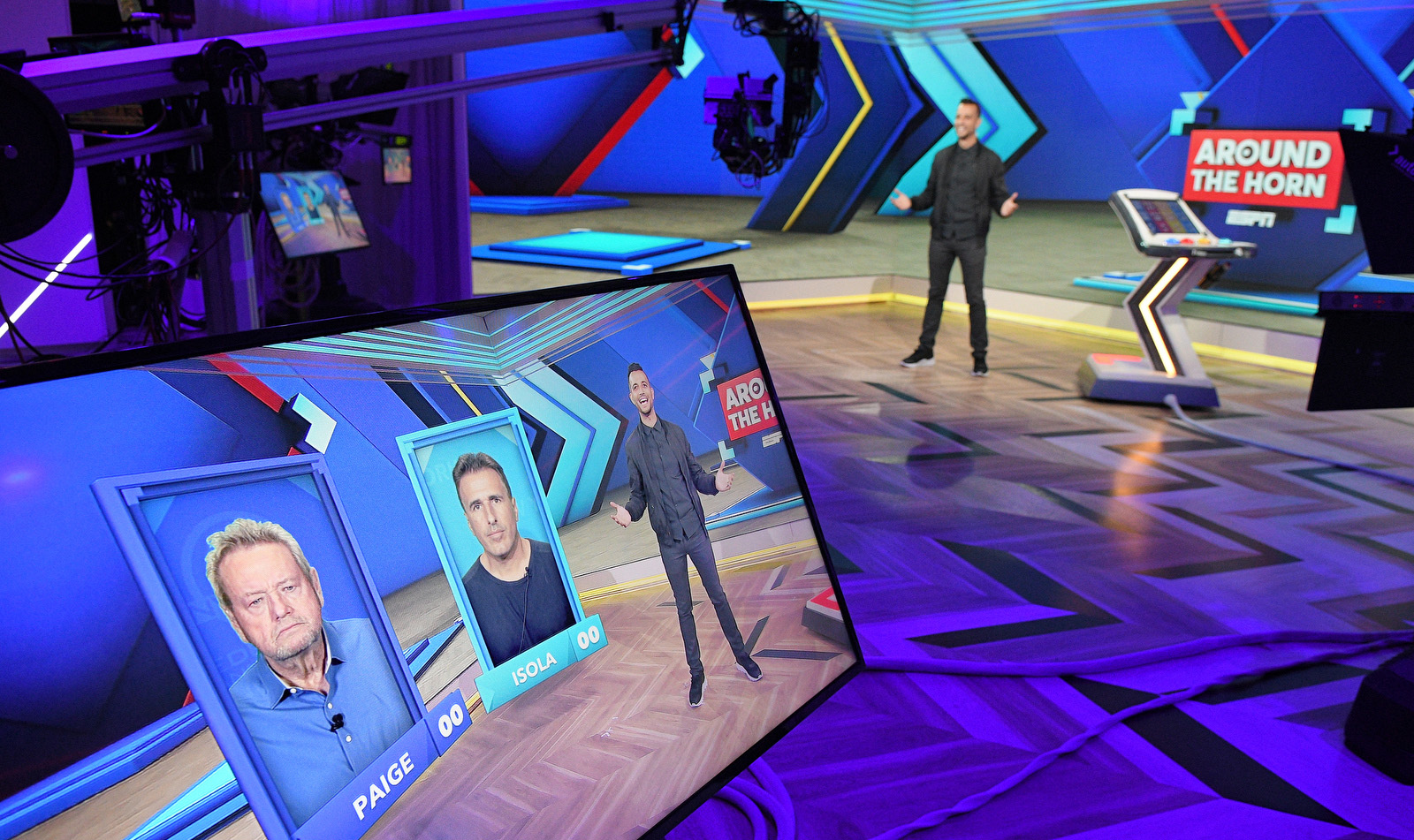 Subscribe to NewscastStudio's newsletter for the latest in broadcast design and engineering delivered to your inbox.
ESPN's "Around the Horn" will relocate to New York City on November 5, 2018, part of a graphical revamp that coincides with the show's 16th year on-air.
"'Around the Horn' launched in November 2002 with cutting-edge technology as part of its DNA. Now 16 years later, the show has been re-imagined with state-of-the-art enhancements and a revamped aesthetic that we think fans are really going to enjoy," said Alex Tyner, ESPN senior director, original content.
"This project is the culmination of many months of innovative thinking and collaboration across ESPN and we are excited to unveil all the new bells and whistles."
The show, hosted by Tony Reali with a rotation of four daily national sports media panelists, will feature the addition of augmented reality graphics, new graphics and branding, new theme music and a new "console" with the move.
"Around the Horn" joins programs like "Get Up!," "High Noon," "First Take," and "Always Late with Katie Nolan" at the Seaport District Studios, which opened earlier this year, while the show will continue to be produced from the ABC News Bureau in Washington, D.C.
Reali has been hosting the show remotely from Times Square in New York City. With the move, he'll be able to take full advantage of ESPN Studio 2, also the home of "First Take."
This includes a state-of-the-art touchscreen console from Clickspring Design which will allow Reali to score the show and mute panelists while interacting with social media.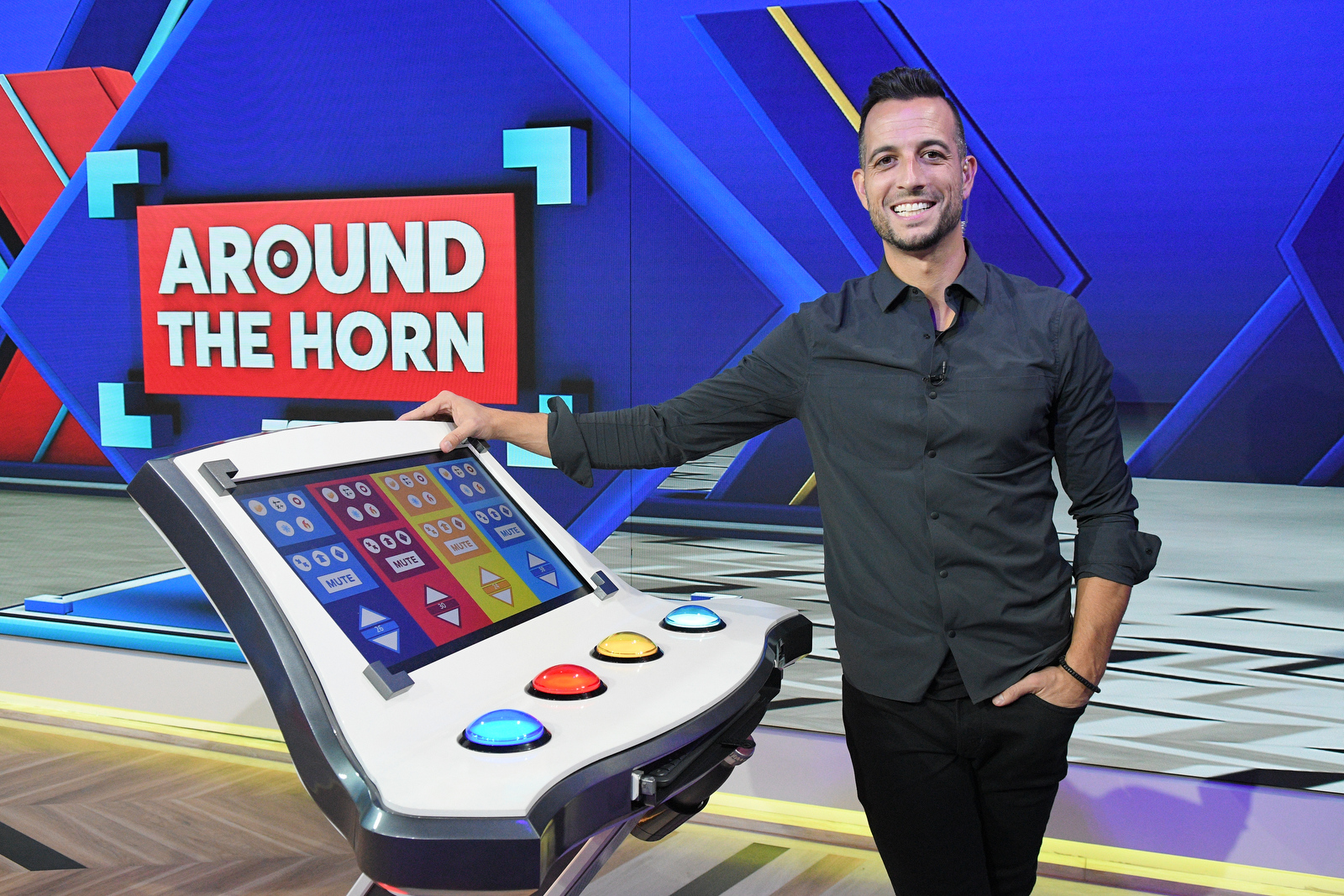 Using Mo-Sys camera tracking with Vizrt for graphics rendering, the studio will leverage the latest in augmented reality technology to allow the show's panelists to appear in-studio with Reali. ESPN notes the panelists can be "enlarged, shrunk, isolated and more" through the AR while also advancing in position closer to Reali in the space.
"Augmented reality is something we've wanted to try for years. A show with an impeccable scoring system and an immaculately wielded mute button just begs for that type of total immersion. The technology of this studio will take the video-game element of Around The Horn to the next level while also enhancing the debate and interplay of our panel," said Reali, who has hosted more than 3,300 shows since being named to the role in February 2004.
"I'm also looking forward to the new touchscreen console and moving around a bit, which will add to the pace and energy of the show."
A new brand identity from ESPN Creative Services will debut alongside the changes including a new color palette for the show. Adam Dorn, aka Mocean Worker, has composed new theme music to accompany the look with a retro, throwback feeling.