'Meet the Press' takes over 'Today' studio, debuts NBC's 'Election Center'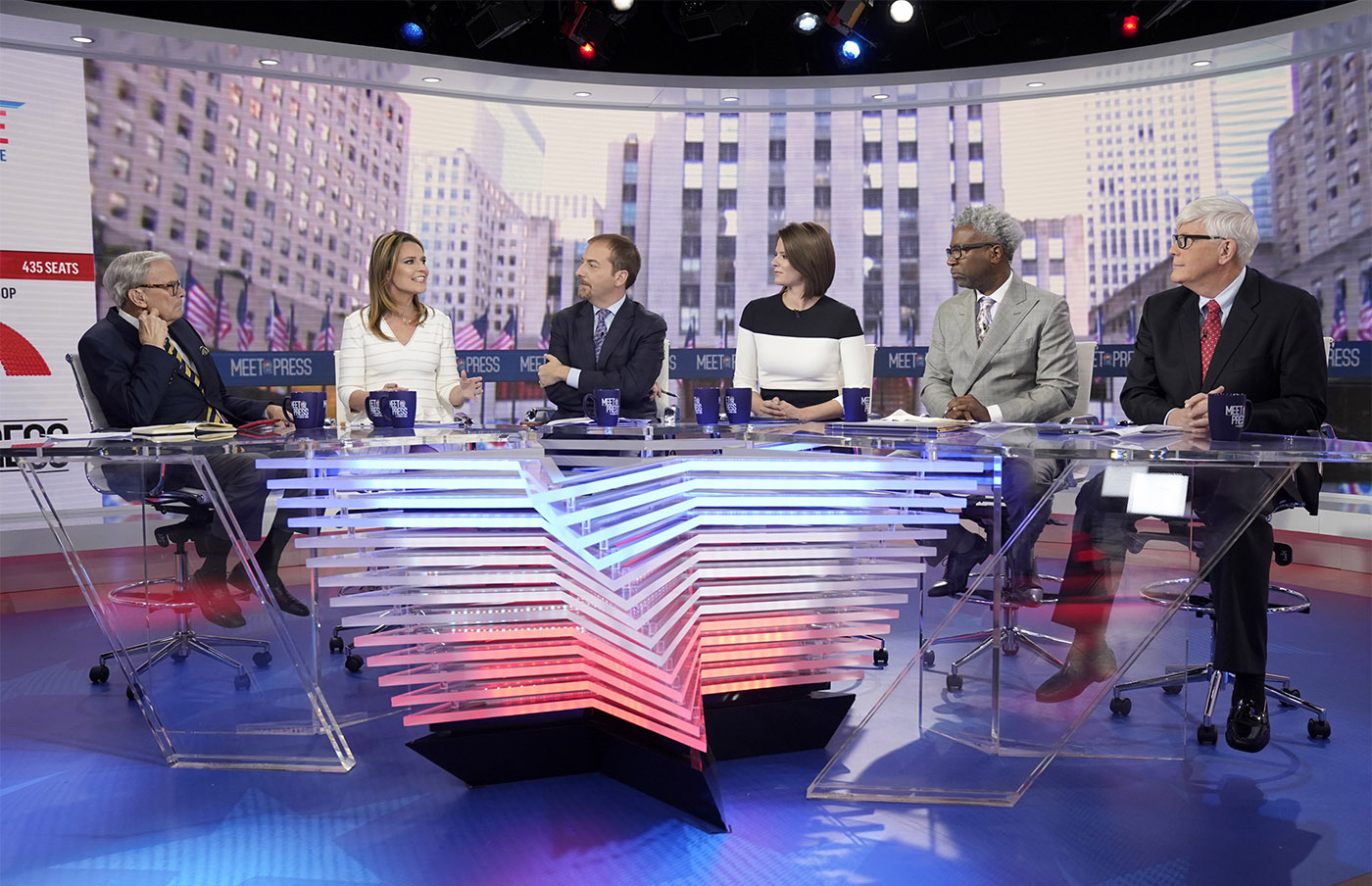 NBC's Sunday morning political affairs program "Meet the Press" became the first of the network's programming to originate from its "Election Center," which is set up in the "Today" studio.
Inside Studio 1A, the network wheeled out the large, star-shaped desk it has used for the 2014 and 2016 elections and placed it in front of the 40-foot video wall it installed in February.
The dimensional "Today" logos on either side and the sculptural sunrise logo were swapped out in favor of patriotic themes.
Behind moderator Chuck Todd and his panel of experts, the network fed video of a wide shot of Rockefeller Center with a blue "Meet the Press" logo band — as well "balance of power" graphics for the Senate and House on the sides.