'Morning Joe' changes up desk, now back in-the-round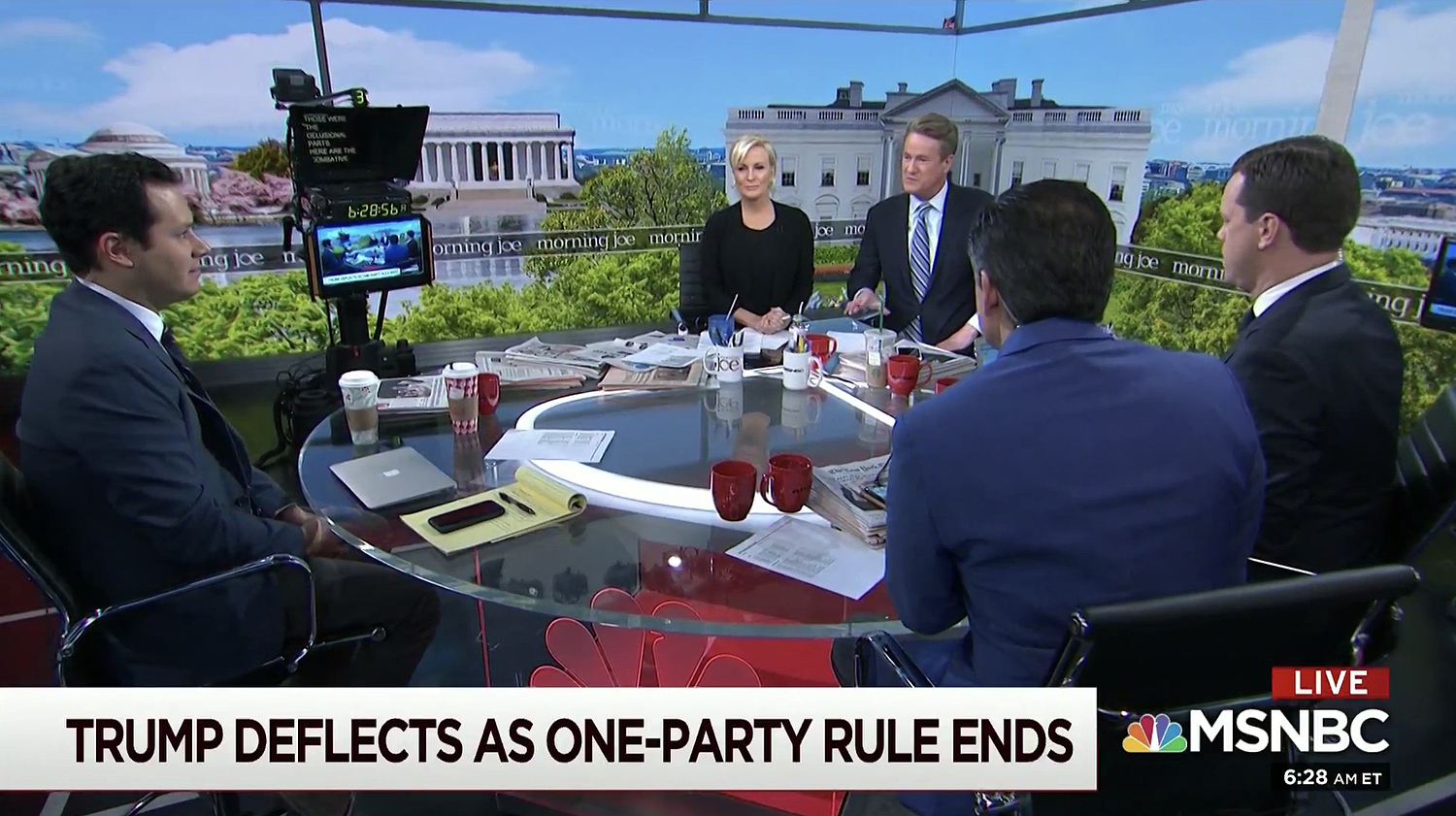 "Morning Joe" has returned to Studio 3A following MSNBC's 2018 midterm election coverage and after a brief stint in Studio 8H for its typical post-election show.
With the return, MSNBC has added an additional desk in the studio for "Morning Joe," designed by Jack Morton Worldwide.
Created with the idea of fostering a roundtable discussion while allowing two presenters at the head of the table, the desk mixes an L-shaped LED array with a sleek, edge-lit NBC peacock. An illuminated ring in the top of the baseball home plate-shaped desk also provides uplighting for talent. The update also creates addition cross-shot opportunities for the show's director.
"Morning Joe" has changed up its presentation style multiple times the past few years, cycling through a variety of desks available at MSNBC and LED background options — ranging from faux brick to the show's current Washington, D.C. look.
Prior to this change, the program was mainly using a desk that put the panelists on a long, curving arc with a small LED display on the front for branding.
This update follows another in October 2018, when additional permanent LED video walls were added and the Studio 3A balcony was removed.
"Deadline: White House," the network's other daytime roundtable show, has its own in-the-round desk which is designed to fit a smaller number of panelists.