Houston Station, displaced by Harvey, finally gets new home

KHOU, the Tegna owned CBS affiliate in Houston finally has a new home.
The station, who was forced to evacuate its studio and then entire building thanks to floodwaters brought by Hurricane Harvey, has gone live from its new home in the Galleria neighborhood of the city.
The new 43,000 square foot broadcast facility is located inside a mid-rise office building with studios for its newscasts and "Great Day Houston" on one floor and a sprawling, windowed newsroom below.
The station's old set was heavily damaged by flooding and it eventually would bring out parts of an old set at its temporary home at Houston Public Media — before building a more "permanent" temporary home while its new studios and offices were being built over an 18-month span.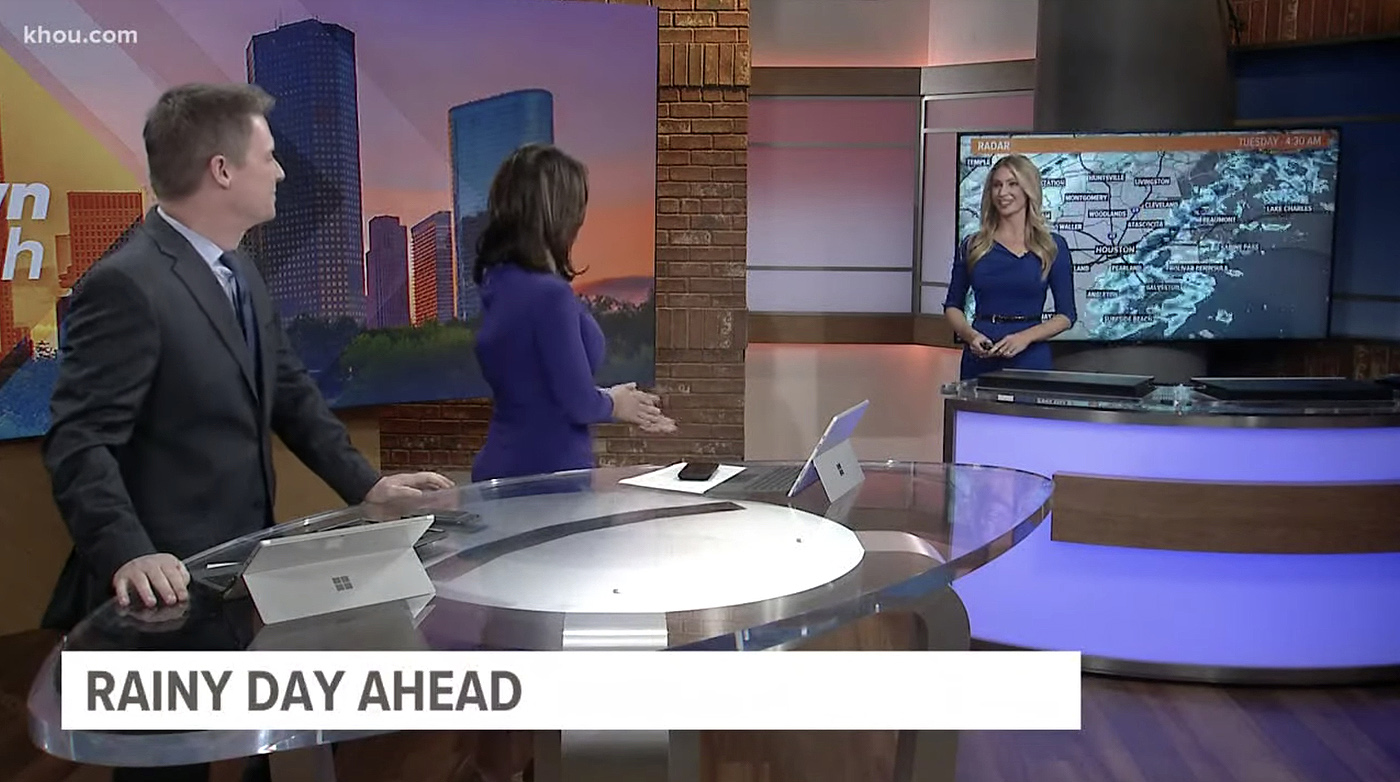 The station's new main news studio retains the grid backlit RGBA backgrounds and faux brick of the former sets but adds upgraded seamless LED video panels from Neoti, including a large curved array behind the anchor desk. Some of the monitors from the temporary set at Houston Public Media have also been relocated to the new facility.
The set includes multiple standup locations and a curved desk for weather that can also be used for general newscast segments, such as breaking news coverage and "That's So Houston." The chroma key wall used primarily for weather is tucked behind the main set.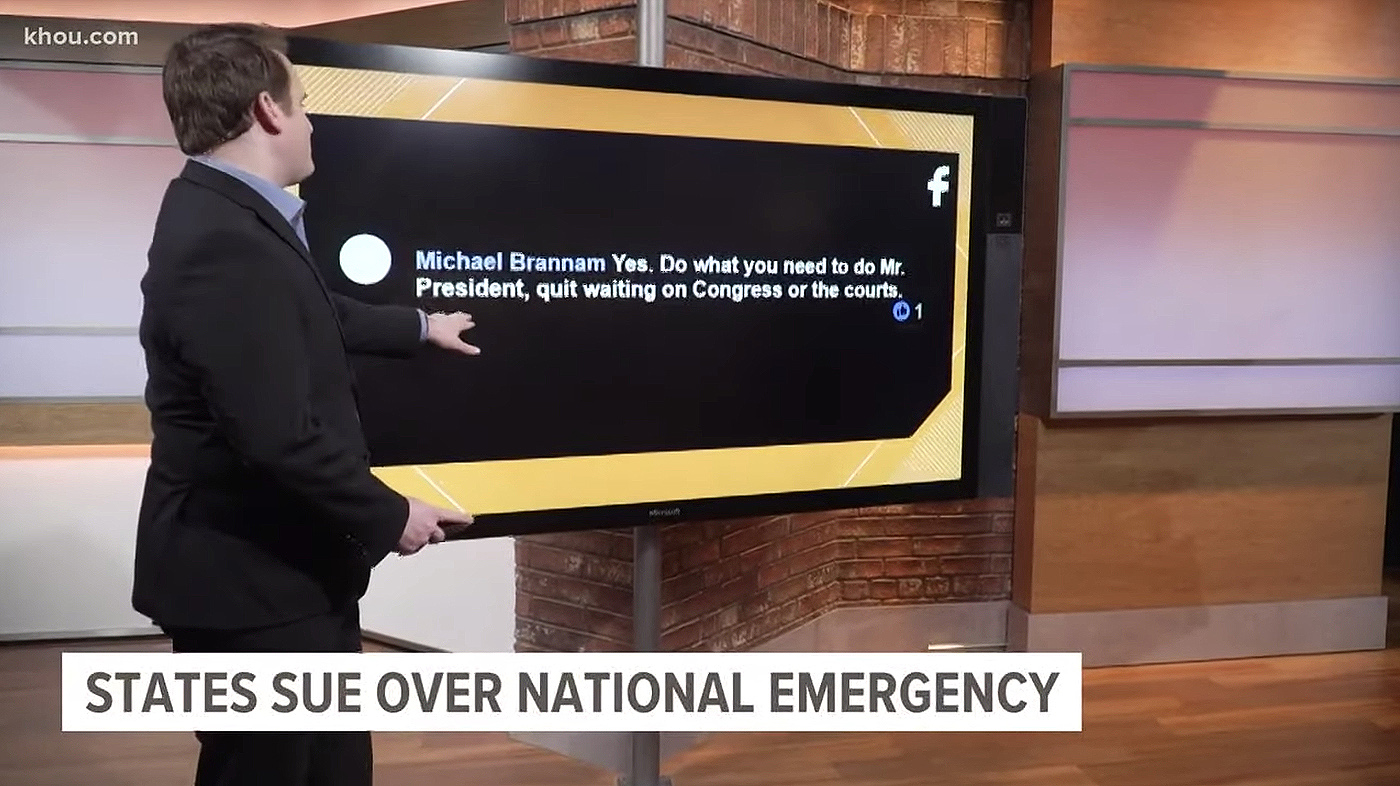 The main news set is located in the Susan A. McEldoon Studios, named in honor of president and general manager Susan McEldoon, with set design by Joe Lamberta and fabrication by Innovative Environments. Lighting design for the project was handled by Redwood Media Group.
The news studio also includes a flexible interview area with backlit walls and multiple monitors along with a social media area featuring desks with computers for producers.
"Great Day Houston," the station's lifestyle show, has a separate, dedicated studio, but has not moved into the space yet.
In addition, a large round area in the middle of the newsroom on the floor below is set up as a flexible studio space.
The new facility, which officially opened with its first broadcast on Sunday, Feb. 17, was made possible with the help of vendors and companies including Bram Flynn Associates, BeckTV, Bitcentral, Clear-Com, Comcast Media Center, Crispin Corporation, Encompass Digital Media, Evertz Microsystems, Harmonic Inc., Heartland Video Systems, Gensler, Imagine Communications, Joe Lamberta Design, Neoti, Logitek, Sony, Turner Construction, TVU, Grass Valley along with support from fellow TEGNA stations.