'Today Third Hour' evolves lower thirds with new color, hashtag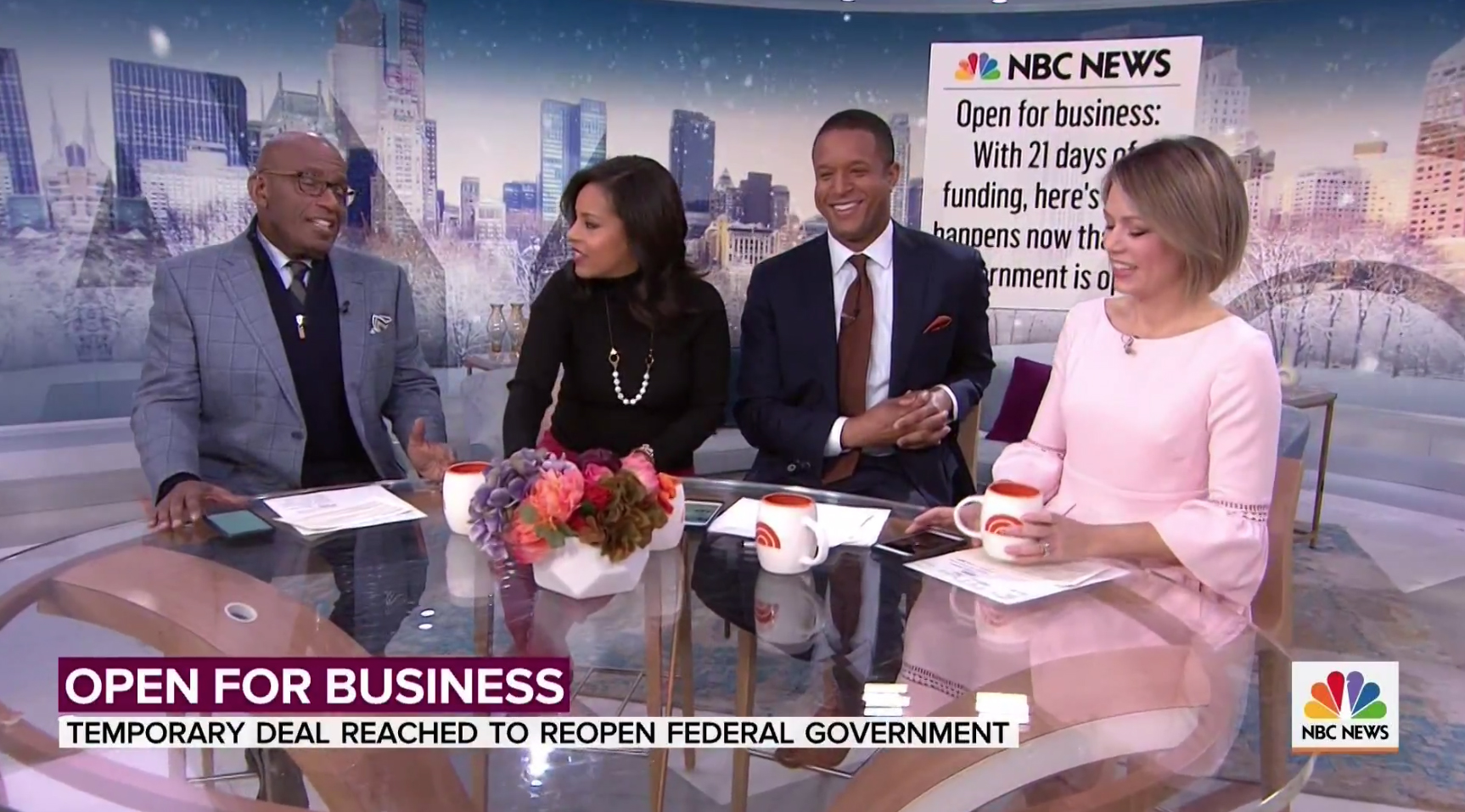 NBC News' "Today Third Hour" continues to adjust the look of the main graphics package the franchise introduced Jan. 7, 2019.
Starting Jan. 28, NBC changed the lower thirds to a violet-maroon shade during most segments.
The look blends well with the blue and violet hues found in the snowy cityscape in the video wall that appears behind the anchors during the opening segment.
The show has kept its more blue hued open it introduced when it moved to Studio 1A Jan. 7. The main open for the 7 a.m. hour uses an orange design, while the insert graphics for the first two hours are normally blue and white — with the exception of breaking news red.
It's worth noting that the maroon-violet shade fits in well with the orange-violet gradient used on the show's website and app, which launched a redesign version Feb. 21 (the color scheme had been used since 2017, though).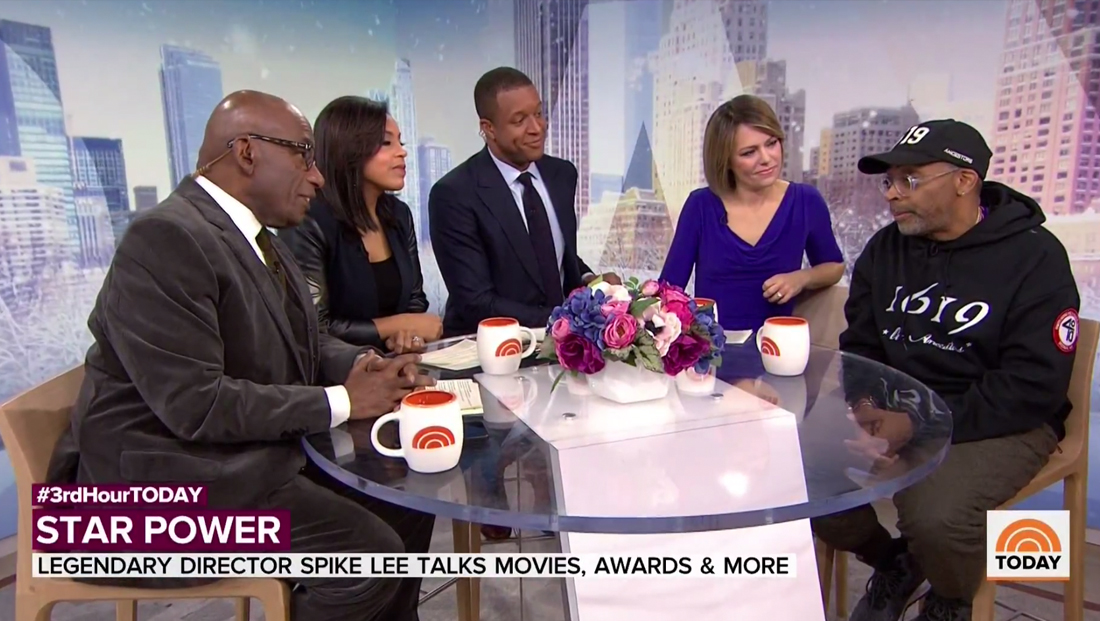 Then, on Feb. 13, the show, which was temporarily upstairs in Studio 1A in front of the perpendicular set of video walls it added in January and featuring director Spike Lee as a guest, the show began adding a third tier atop lower thirds with the hashtag "#3rdHourToday."
The choice of hashtag is interesting, given that the shown is officially called "Today Third Hour" and appears that way on most television listing grids — and hence what most people would see when tuning in. In addition, while using "3rd" instead of "third" saves a few characters, it's also another odd inconsistency between what viewers might see as the show title.
Before introducing the on-screen hashtag, the show didn't make an effort to display or mention its rather un-original official name on air — and the announcer still simply calls it "Today" in the open.
"Today Third Hour" replaced "Megyn Kelly Today" after the show was canceled in late 2018 after the titular host made comments about blackface during a panel discussion on Halloween costumes.
"Megyn Kelly Today," in turn, replaced a third hour of "Today" that was branded under the name "Today's Take" and had its own open and hosts.
The format, especially the first block of roundtable discussion on the day's headlines, of the current iteration of the show's third hour is similar to "Today's Take."
The latest in design, production and engineering
Subscribe to NewscastStudio for the latest delivered straight to your inbox.