How you can make this year's NAB Show better than ever before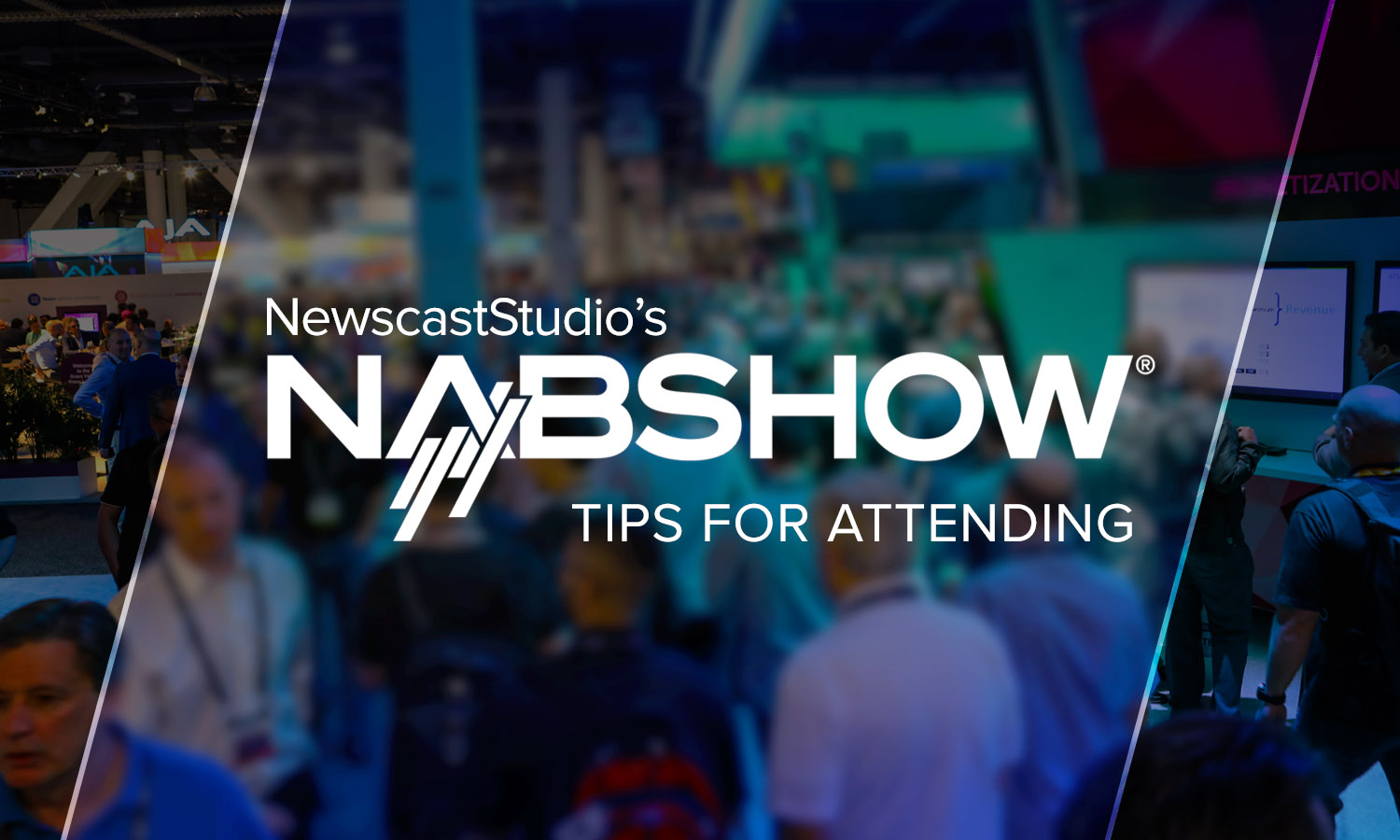 Subscribe to NewscastStudio's newsletter for the latest in broadcast design and engineering delivered to your inbox.
It's Showtime! The National Association of Broadcasters (NAB) is the proud host of the annual NAB Show. Once again, the Las Vegas Convention Center is opening its doors to the broadcasting industry. Every April, the NAB Show gets the multi-media industries together to network, learn, and socialize. This four-day long event commences on April 8th and the final curtain does not drop until April 11th.
There is always a wealth of talent and novelty showcased throughout the NAB Show. However, with the return of last year's newest addition, international events this year is sure to be globally epic.
However, with all these people in one place, it is good to have a few tips for helping to guide your way through the mass of a broadcaster's international paradise.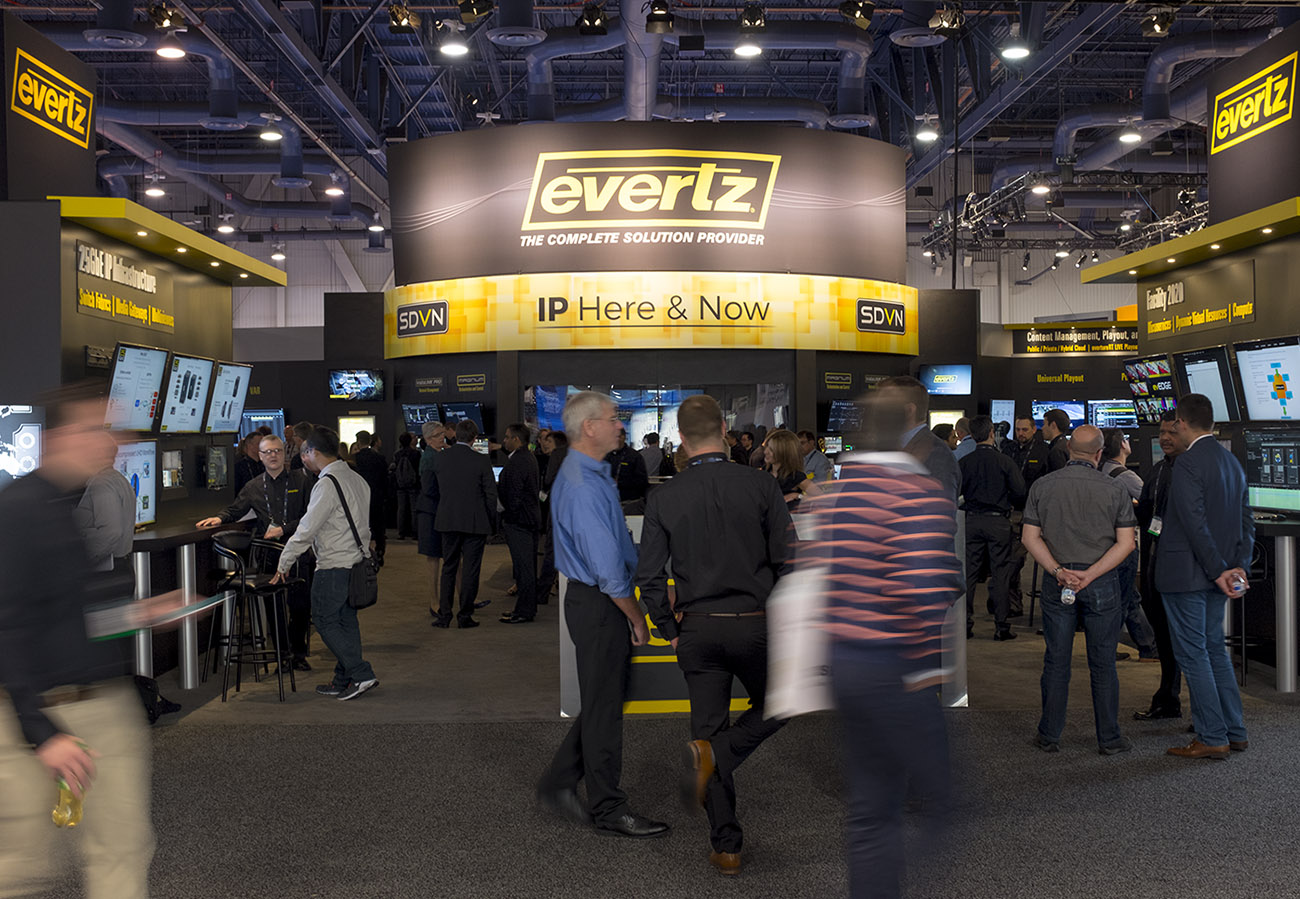 Plan Your Trip
The NAB Show takes over the Las Vegas Convention and many surround areas during the time it is taking place. Thus, it is important for attendants not to underestimate the time it will take to complete your event wish list. To keep on schedule and make the most out of your visit, it is extremely important to plan your trip. This does not only mean where you are going to go at what time. To take note of the convention's highlights, read through our NAB Show 2019 pre-show coverage.
After deciding what you want to do, plan how to get there. Going even further, it is a good idea to also chart a path through the actual show floor. Know the vendors that you want to check out and the events you wish to attend. Make sure you have enough time to see it all.
Another consideration that you do not want to overlook is the mode of transportation you plan to use. Las Vegas is always busy but the show itself has thousands of people in attendance. This makes planning the trip even more vital.
The good news is, with this portion of planning, you are not left to fend for yourself. Due to the massive attendance of the show, NAB offers free shuttles from most of the hotels. The schedule should be posted soon, so make sure to coordinate your plans accordingly.
Take Your Time
Once you get to the NAB Show, it is easy to be overwhelmed. There is so much to do and so many potential life-changing connections to make. Yet, because of the enormity of this experience, it is important to take your time. Pace yourself, or risk missing the full experience of the show.
When you are tired, rest. Make sure to wear comfortable shoes and drink plenty of water. To be at the top of your networking game, you must keep your body happy and hydrated.
Come Prepared
Remember that the NAB Show is an extensive and unique networking event. Thus, when you arrive, you are going to want to have your elevator pitches and business cards ready. Plus, you are going to need the confidence to be able to fit these items into the conversation. While you are at the show, you are going to want to be focused and confident. This is the chance to shine. If done right, you could possibly get noticed by some of the most well-respected individuals in your field. You don't want to miss the opportunity of a lifetime, so always be prepared.
Have Fun
There is so much to discover and enjoy at the NAB Show. Yet, while it is a serious event, it is also filled with passion and heart. It should be more than just a work event. That is why it is also essential to let yourself have fun. While at the NAB Show, individuals want to showcase their own creativity and be recognized for their hard work. Plus, it is easier to be yourself when you are having fun.
After all, at the end of the day, it is just a bunch of people, who share a massive common interest. Some might know more and be more experienced, sure. However, you all share the same heart for broadcasting and multi-media. You are among friends.
To close, attending the NAB Show is a big deal and offers many opportunities. Yet, attendants can only take advantage of this by creating your own one-of-a-kind experience. The more a person plans, takes their time, prepares, and has fun, the more gratifying the NAB Show will be.
NAB Show Central presented by Leyard / Planar


NewscastStudio presents the latest show news, product announcements and reports from the 2019 NAB Show in our special section, brought to you by Leyard and Planar, the leaders in display technology and fine-pitch LED.

Explore Our Coverage →