'Today' makes Saturday show a special Mueller edition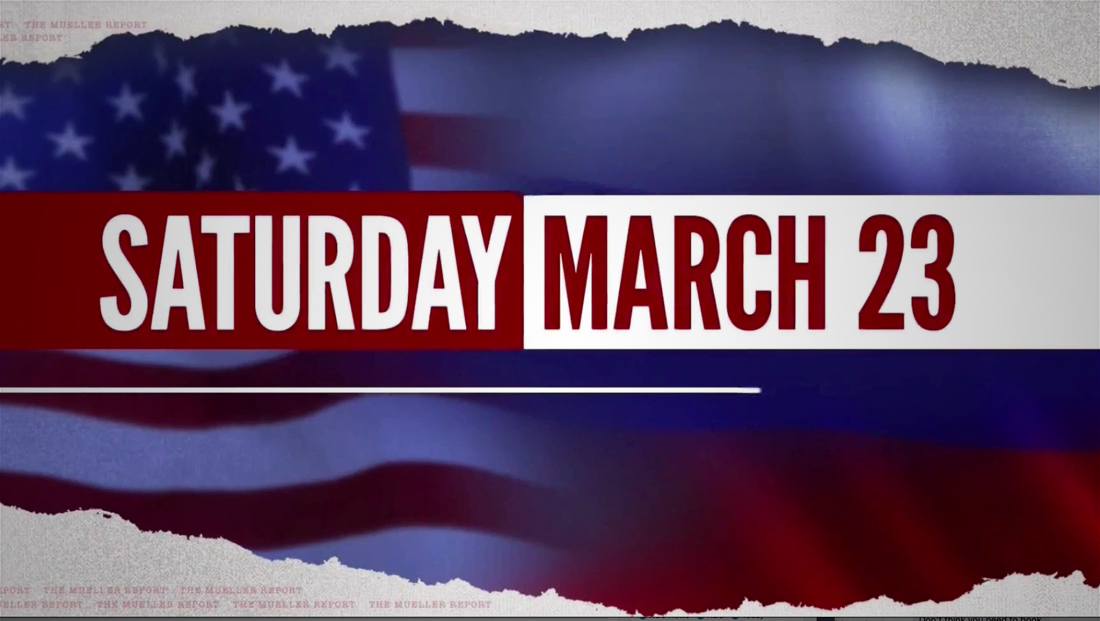 NBC News declared its Saturday, March 23, 2019, broadcast a "special edition" after the Friday "news dump" that Robert Mueller has completed his investigation into possible Russian interference in the 2016 elections.
The network used a red, white and blue themed open Saturday morning that kept the normal horizontal bar elements but dropped the headlines in favor the "Mueller Report" logo it has been using since the news broke Friday afternoon — with the "ripped page" motif worked in as well as well as the normal images of Rockefeller Center replaced with photos of Mueller and Trump Tower.
The show also used Studio 1A's video wall to showcase a six-box of its team coverage and the graphics were changed to "breaking news" red.
Justice correspondent Pete Williams, reporting live from the network's Washington, D.C. bureau, whose prominent OTS-style monitor displayed the Mueller logo as well, kicked off coverage with a package that included graphics mainly recycled from his report on Friday's "NBC Nightly News."
"CBS This Morning: Saturday" and "Good Morning America" also lead with the Mueller story Saturday morning, but stuck with their normal opens and did not officially declare their broadcasts "special editions."
The #MuellerReport did not include a look into #Boeing, '#CBSThisMorning' https://t.co/6NyIMUK85r

— NewscastStudio (@newscaststudio) March 23, 2019