Fox drives home narrow mindedness by reporting aid cut from '3 Mexican countries'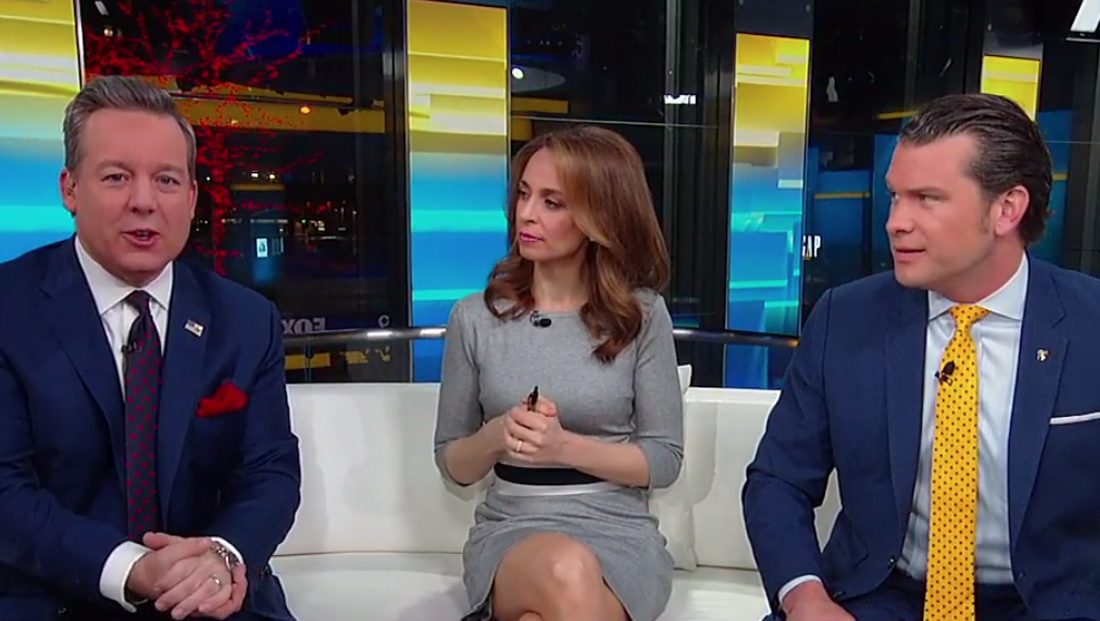 Updated with Fox's correction that aired later in the broadcast.
Sunday's "Fox & Friends" included an embarrassing typo that seemed to drive home to common practice of jamming all Spanish-speaking people and Hispanic countries into one.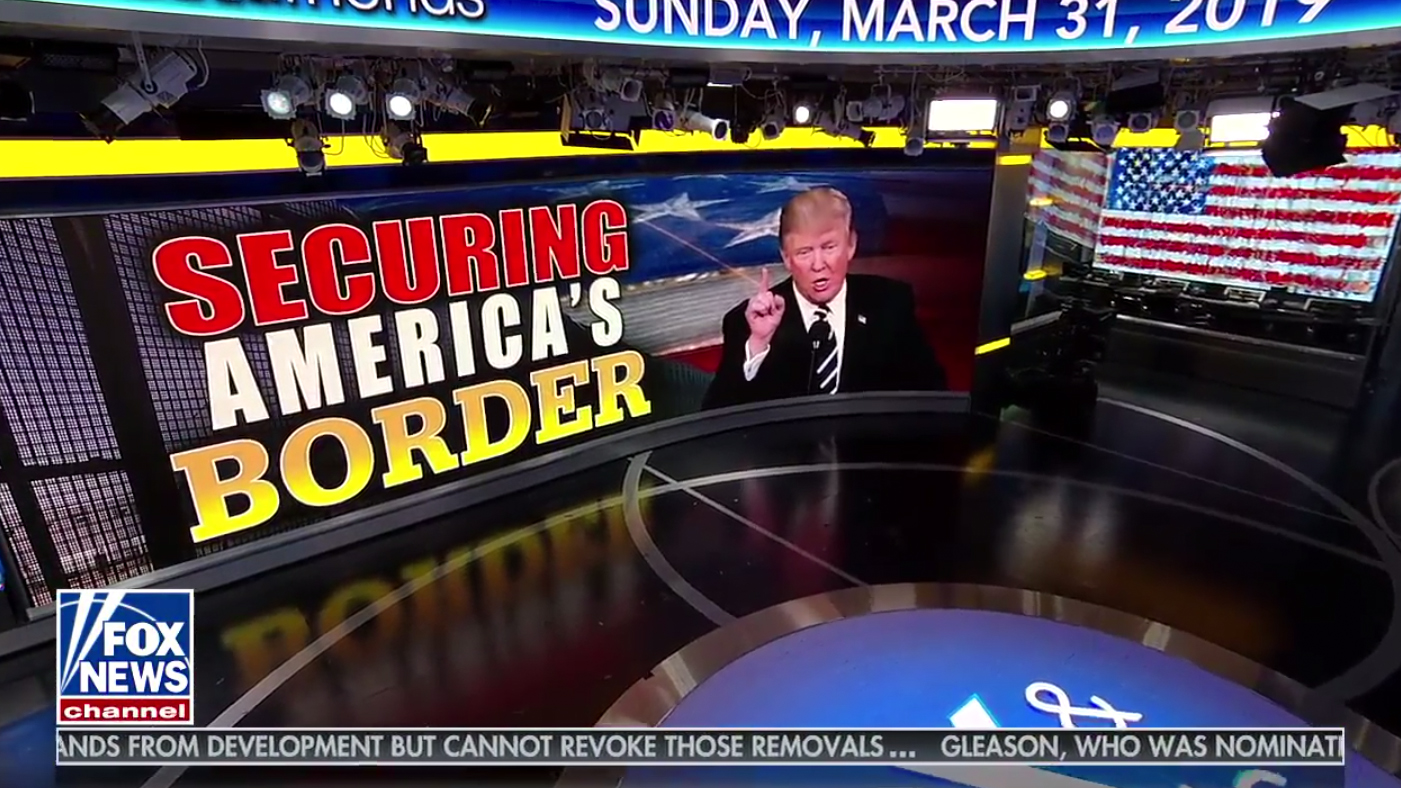 During the show's opening segment on "Securing America's Border," as the giant video wall graphic put it, hosts Ed Henry, Jedediah Bila and Pete Hegseth were discussing immigration and border security issues as the lower third banner read "Trump cuts U.S. aid to 3 Mexican countries."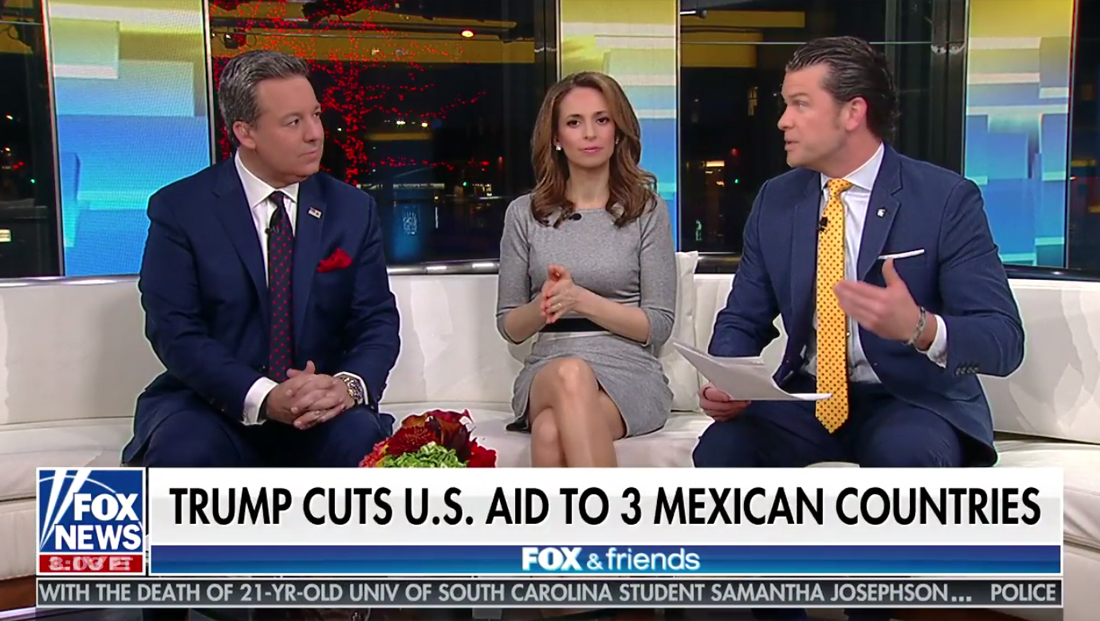 The problem, of course, is that Mexico is a country in and of itself — officially known as the United Mexican States and comprising 31 states.
Trump actually cut aid to the three separate countries of El Salvador, Guatemala and Honduras, which would be more accurately described as "Central American countries."
In addition, the error brought glaring comparisons to the widely held misconceptions that "Mexican" is a language and that all Central American, Hispanic and Spanish-speaking countries are "all the same."
The banner eventually switched to read "Trump threatens to close southern border."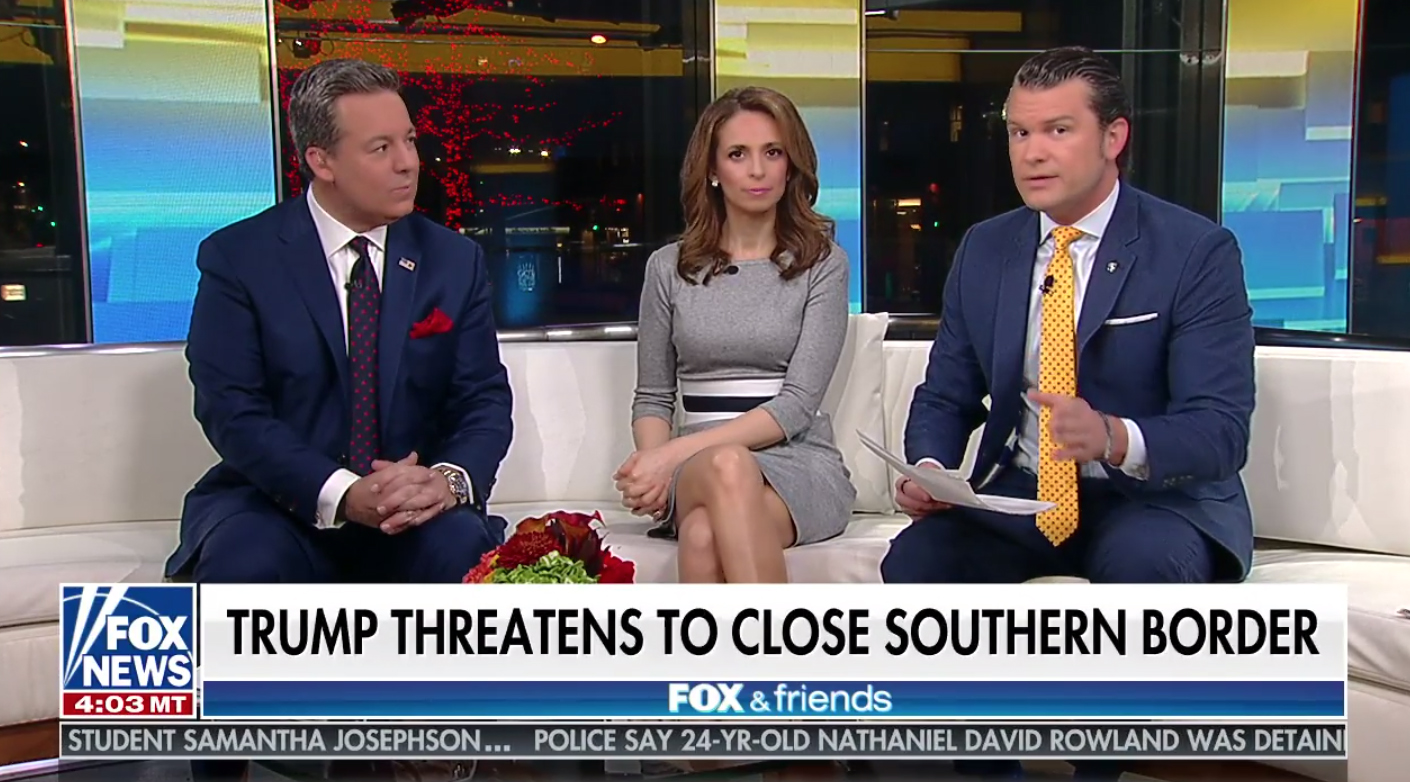 In addition to a lack of geographic and cultural knowledge, during a somewhat disjointed explanation of the story, host Hegseth, who famously declared on air that he doesn't wash his hands because he can't see germs and was sued over an axe throwing incident, revealed he apparently has trouble with calendars.
"So yesterday we talked about potentially shutting down the southern border, uh, two days ago — excuse me — that's yesterday. The weekend is just two days," he said as Bila could be heard laughing in the background.
Fox later addressed the issue on air.
"Now we want to clarify and correct something that happened earlier in the show. We had an inaccurate graphic onscreen while taking about this very story. We just want to be clear, the funding is being cut off to the three Central American countries. We apologize for the error — it never should've happened," said Henry.
The latest in design, production and engineering
Subscribe to NewscastStudio for the latest delivered straight to your inbox.