NAB Show Perspectives: What's your top tip for experiencing the show?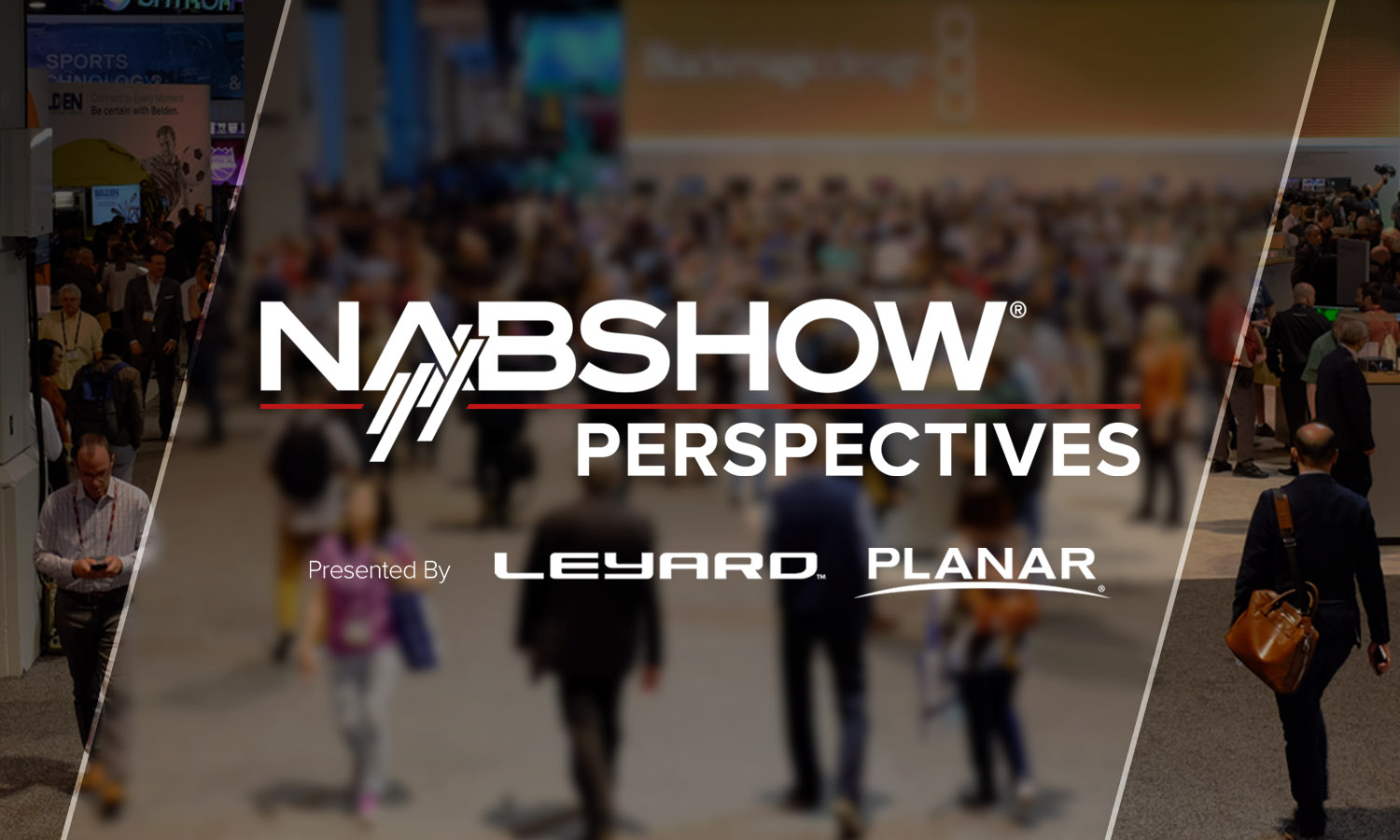 Subscribe to NewscastStudio for the latest news, project case studies and product announcements in broadcast technology, creative design and engineering delivered to your inbox.
Ahead of the NAB Show, we gave you our top tips for experiencing the show. Now, our NAB Show Perspectives panel gives insight in how to get the most out of the fast-paced week ahead in Las Vegas.
"If you want to stay up to date, look at the small vendors who often have more innovative solutions than the large players," said Oliver Breidenbach, CEO of Boinx Software Ltd.
"It's a four day show so take your time if you are a first-time visitor or if it's been some time since you've attended. There's always an interesting session happening and lots to see in the exhibitor halls," said Paul Shen, CEO of TVU Networks.
"Good breakfast to stay busy and focused during the whole day, no breaks!" said David Bourgeois, founder of Cyanview.
"Annually at NAB, show organizers curate programming and content to showcase a variety of groundbreaking and industry-leading technologies for attendees to experience, investigate and explore, so come equipped with curiosity and an eagerness to learn to get the most out of the show. Also, remember to bring a range of shoes, so that you can shift from one pair to the next while walking around the halls – it'll save your feet so you can focus on enjoying the show," said Bryce Button, director of product marketing for AJA Video Systems.
"There is a lot to see and you will exceed your target goals on your fitness tracker," said Kathy Skinski, general manager of broadcast and media at Leyard and Planar.
"I genuinely enjoy the NAB show experience, there's always a real feeling of excitement and anticipation as I walk down the concourse and into Central Hall the Monday morning. My Top Tip is simply to make sure you communicate that excitement with your visitors each and every day, so that you can walk back down the concourse on Thursday afternoon with the same sense of anticipation for the future plus a feeling of accomplishment and a show well done," said James Eddershaw, managing director of Shotoku Broadcast Systems.
"Stay hydrated and be ready to talk about the big problems you are facing. If you come to the show looking for a specific widget, then that is all you will find. Look for answers to your biggest challenges, and you will have a totally different experience," said David Schleifer, COO of Primestream.
"Drink lots of water between beers," said Bob Caniglia, director of sales operations in North America for Blackmagic Design.
"Make a list of the booths you want to visit and map them out carefully to be more efficient. Also, listen for what emerging technologies are truly game-changing, and look for the leading customers and vendors in those spaces. But also pay close attention to technology timelines. That is, those technologies that are actually being bought and having an impact now vs. those that could be multiple years away from adoption," said Rick Clarkson, chief strategy officer for Signiant.
"My top tip would be to go into the NAB Show with a loose plan of what you would like to see. The show is quite large, with many exhibitors and it helps to go in with a list of companies and their booth numbers so you know where to start. From there, just make sure to walk the show slowly and take it all in," said Josh Cetnar, business development specialist at Videon Central, Inc. "There will be companies that you've never heard of and it's interesting to take the time to visit with them and hear more about their business."
"At least for me, just walk around and open your eyes to the new innovations coming! NAB is always a great opportunity to see first hand the newest trends of the Broadcast and Media industry, so sometimes it all comes to watch these brand-new technologies in action, get to meet the companies and teams behind those fantastic innovations (which is always great!), of course and most importantly, enjoy the experience," said Patricia Corral, marketing director for VSN.
"Don't be afraid to go off the beaten path and visit new and emerging vendors. Don't just focus on the big well-known solution providers. Take some time to get to know their product/services and tell them what you do and what pain points you are dealing with. Have an open mind and don't assume you already have all the answers. You never know what you might discover," said Vernon Freedlander, head of strategic partnerships at Bannister Lake Software.
[nab-2019]
Subscribe to NewscastStudio for the latest news, project case studies and product announcements in broadcast technology, creative design and engineering delivered to your inbox.