'Erin Burnett OutFront' makes move to Hudson Yards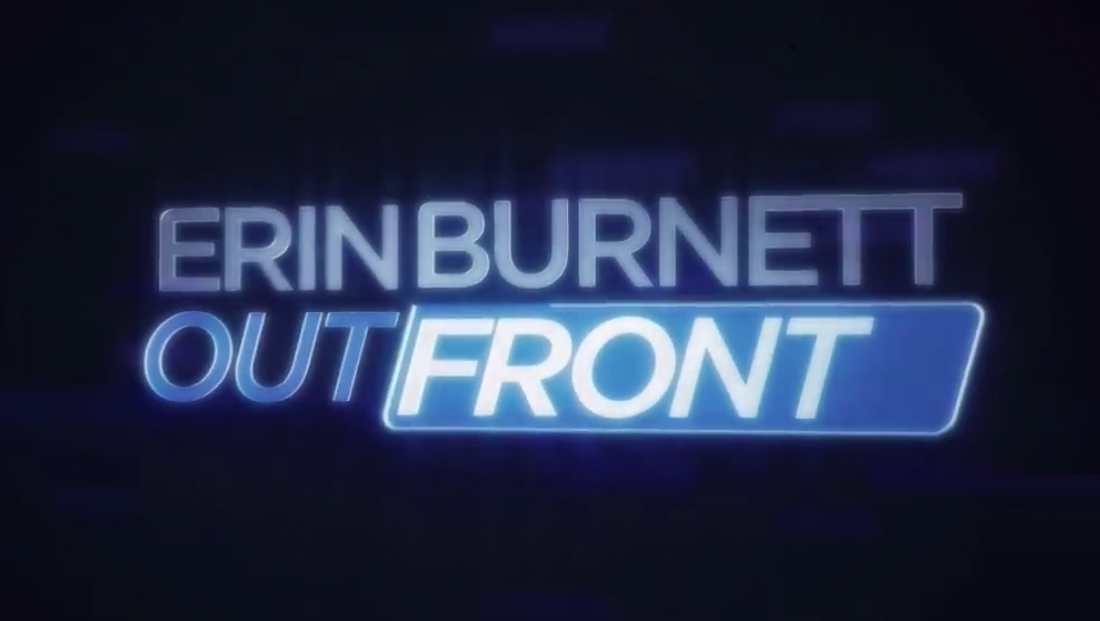 In addition to "CNN Tonight," "Erin Burnett OutFront" also moved into Studio 19Z in Hudson Yards Monday, May 13, 2019.
"OutFront," like "CNN Tonight," kept much of its existing look — a stylized cityscape of the New York skyline with the Brooklyn Bridge visible.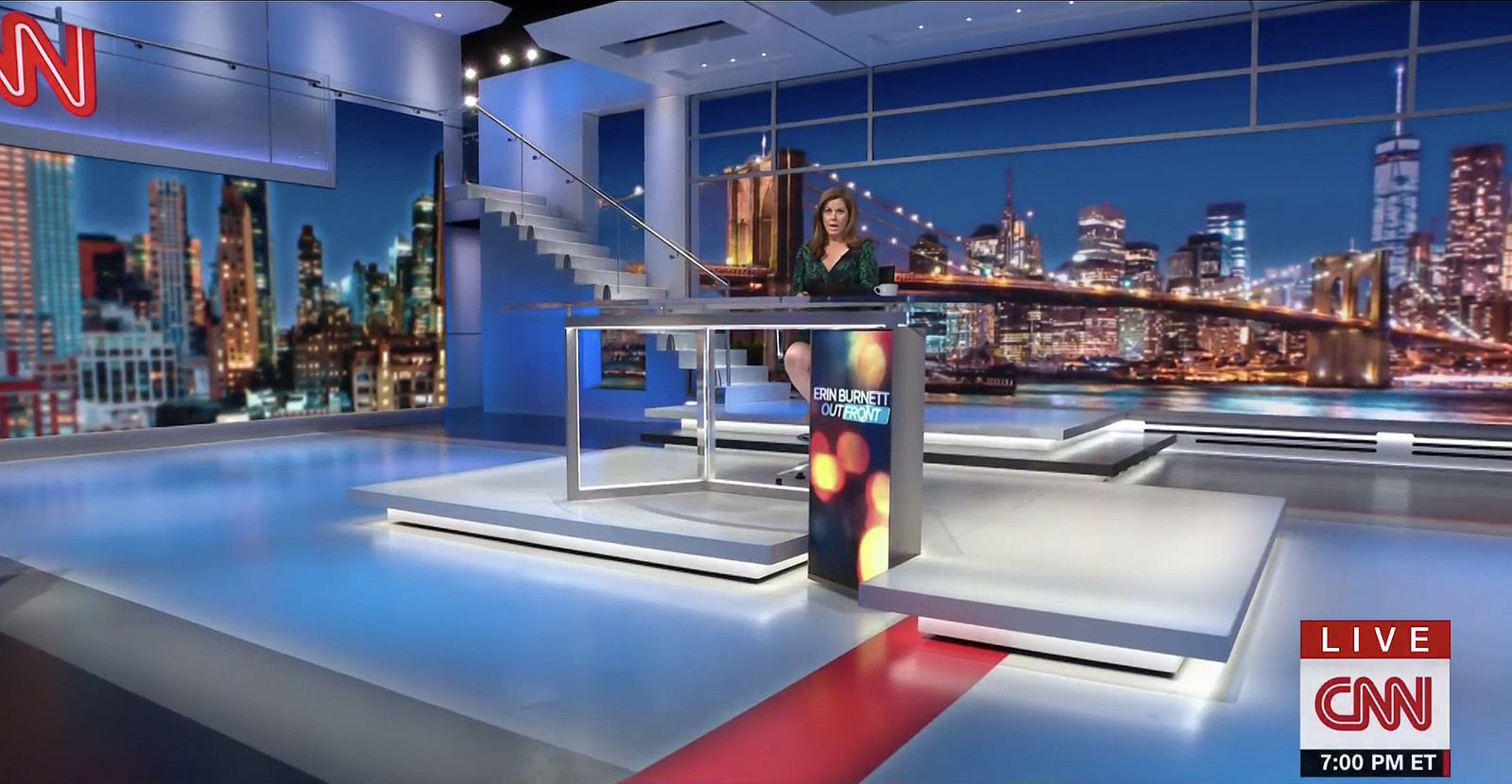 Anchor Erin Burnett was positioned with the mullion-topped video wall span behind her and the staircase to the right.
For her show, Burnett was primarily shot against the "window" video wall.
At the top of the broadcast, the network used a wide, dramatic push-in as Burnett read teases for the show along with the existing timeline-style graphics along the bottom of the screen.
With the show beginning with breaking news Monday, the standard breaking news stinger was displayed briefly, with Burnett turning and switching to a more traditional camera shot.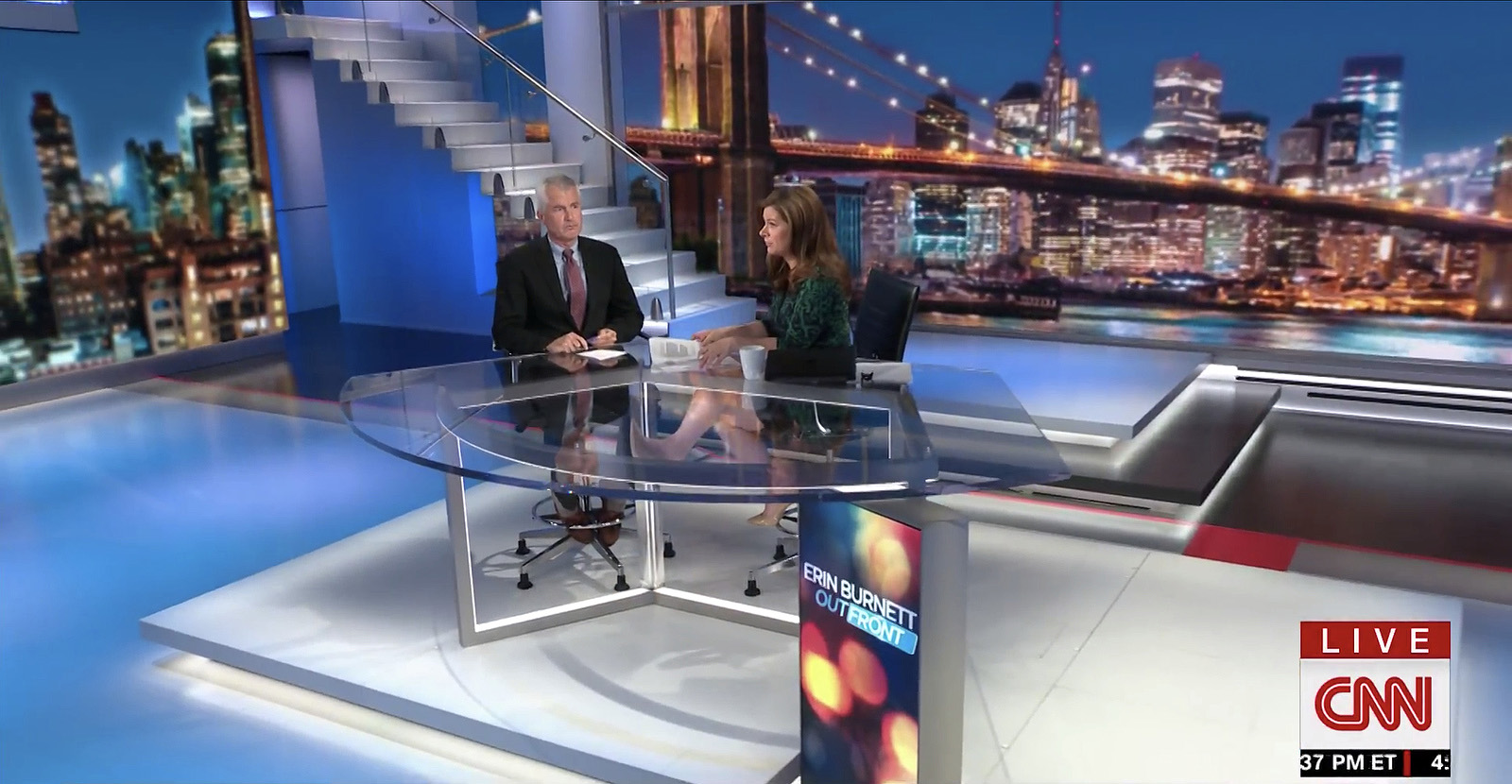 Burnett used the studio's metallic framed desk — different from what Don Lemon used on "CNN Tonight," with the vertical video panel display her show logo backed with bokeh light effects.
Wide shots of her show, particularly when an in-studio guest appeared on set, featured the staircase and blue accent lighting.
In addition, the large video wall under the CNN logo camera left of the staircase displayed a cityscape design that was more of a "wall" of buildings — rather than the wide, off-axis view used behind the anchor desk.
"OutFront" previously originated from the set originally designed for "New Day" back at Time Warner Center using a darkened lighting scheme and its cityscape background on the studio's video walls.