Alexa takes over for Alexa and reads 'Final Jeopardy!' clue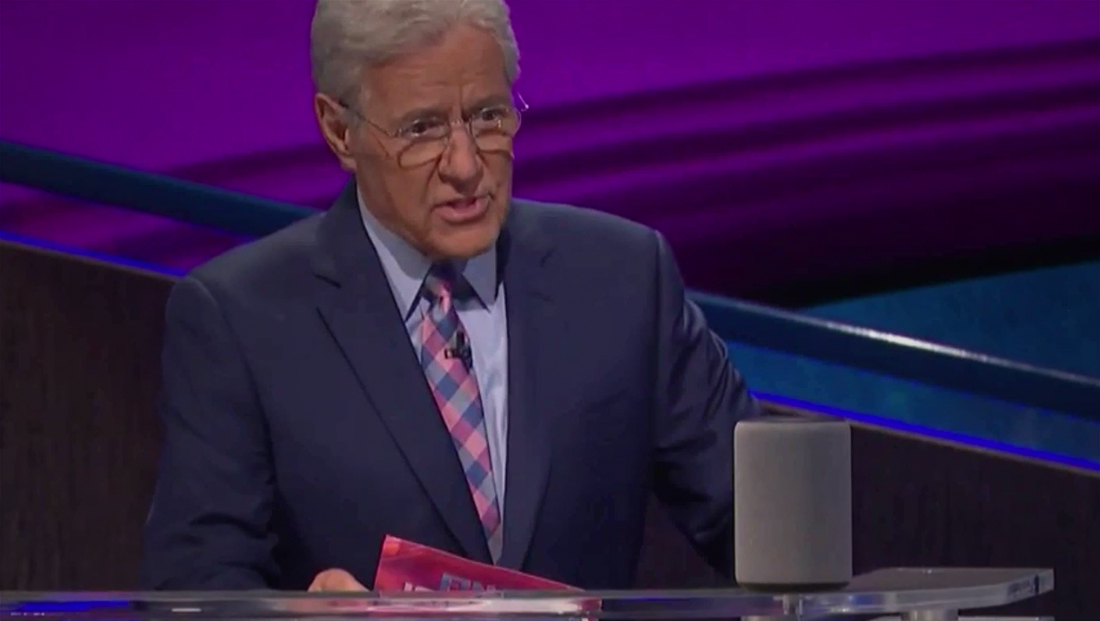 So far, "Jeopardy!" has had an Amazon Alexa device help introduce categories as a quasi-"Vanna White," play the show's iconic "think music" and dim the studio lights.
Now, for the final day of the 2019 Teachers Tournament, host Alex Trebek had Alexa's robotic voice read the "Final Jeopardy!" clue.
In some ways, it was a bit off-putting to hear the robotic voice reading the clue instead of Trebek's familiar voice and perfect diction.
The category was "photo sharing" and the clue was "Publishing its first photo in 1889, today it has more than 4 billion likes & 100 million followers on Instagram."
The correct response was "What is National Geographic?"
It's worth noting that "Jeopardy!" has partnered with Lindblad Expeditions, which is itself a National Geographic partner, to provide adventure travel prizes to viewers in the past.