'Anderson Cooper 360' circles its wagons at Hudson Yards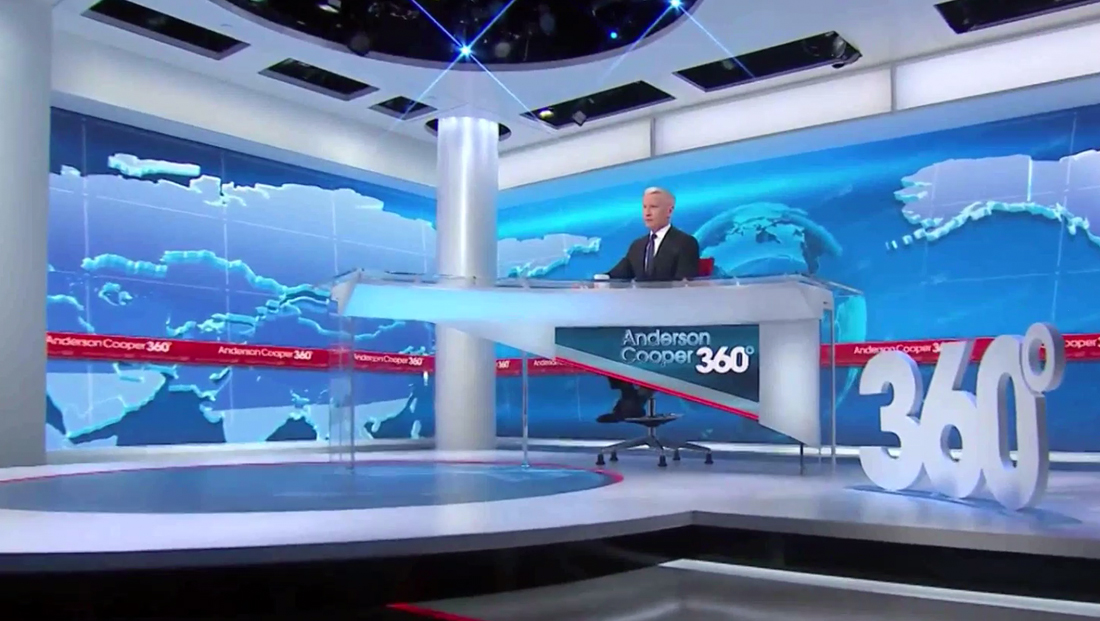 Along with "New Day" earlier in the day and its primetime counterpart "Cuomo Prime Time," Anderson Cooper's CNN show made the move to Hudson Yards Monday, May 20, 2019.
"Anderson Cooper 360" is now originating from Studio 21L in the network's Hudson Yards headquarters in a clean set that combines video walls and panels, sleek structural elements and even a dimensional "360°" element.
Instead of going with the obvious allusions to circular elements, Studio 21L's set used strong right angles for its framework but adds circular elements inside of it.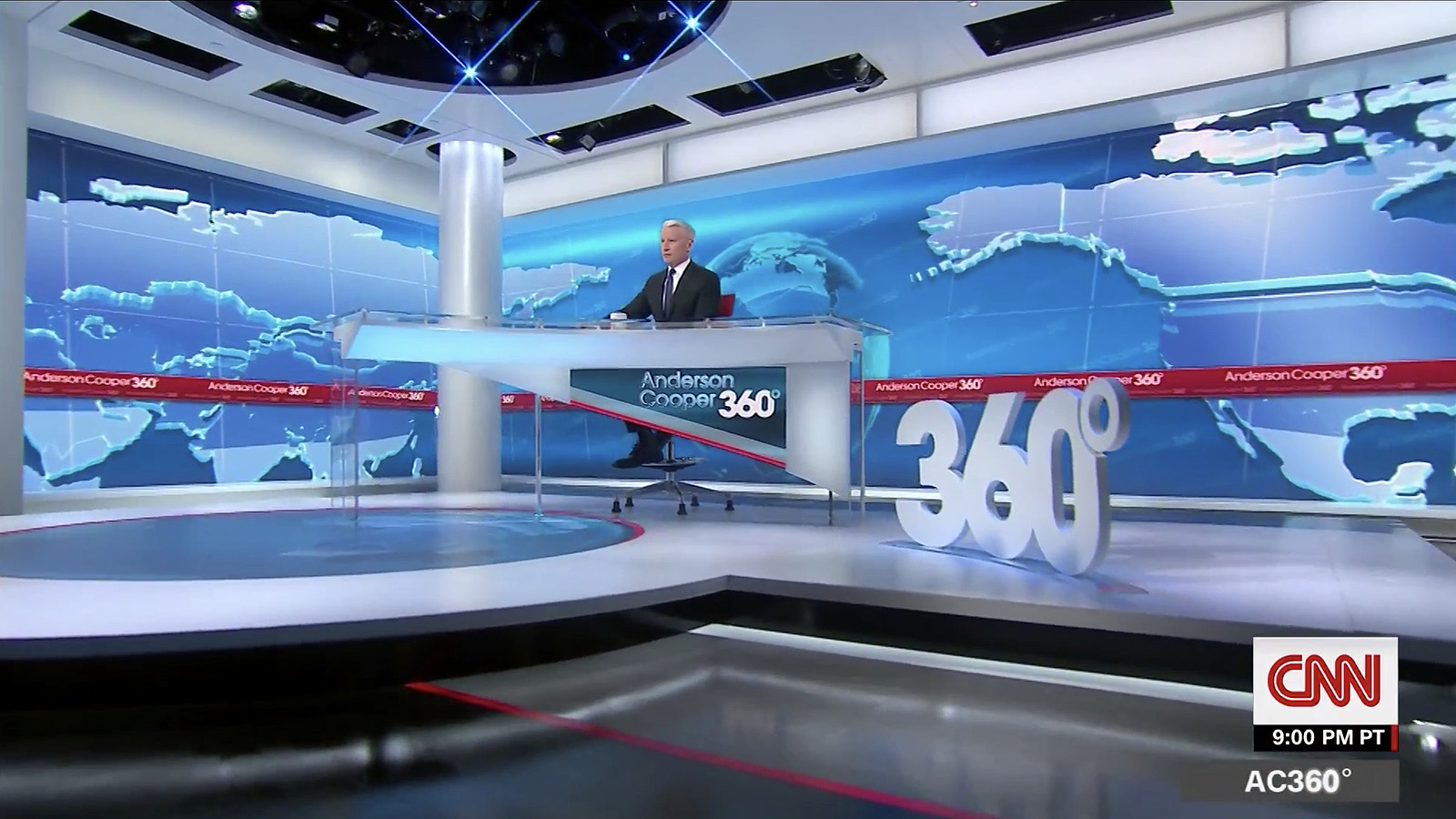 The show uses half of Studio 21L that features two intersecting seamless video walls and a clean white circular column in the corner.
The column itself pokes through a cut out in a ceiling element that features a mix of rectangular and circular openings around the lighting grid.
Cooper himself now sits at a gently curved anchor desk — that could be read as part of a circle — fronted with a "fan" shaped LED panel and open, glass supports camera left.
This portion of the desk extends over a circular LED installation in the studio's riser.
Camera right of the anchor desk is a a freestanding dimensional "360°" logo with accent lighting.
Along with the new studio, the show also has a new video wall loop that runs behind Cooper and in-studio guests.
In addition to shifting to a slightly brighter shade of blue, the repeating text of the show's logo is also toned down.
The rest of the video wall background features glassy continents, a rotating floating globe — the ultimate interpretation of 360 degrees — and a bold red band with the show's logo repeated in two different sizes on two lines.
Studio 21L, is like the other Hudson Yards spaces, a wraparound set, with the other half yet to be seen on air.
Project credits