CNN's 'At This Hour' moves into 'New Day' studio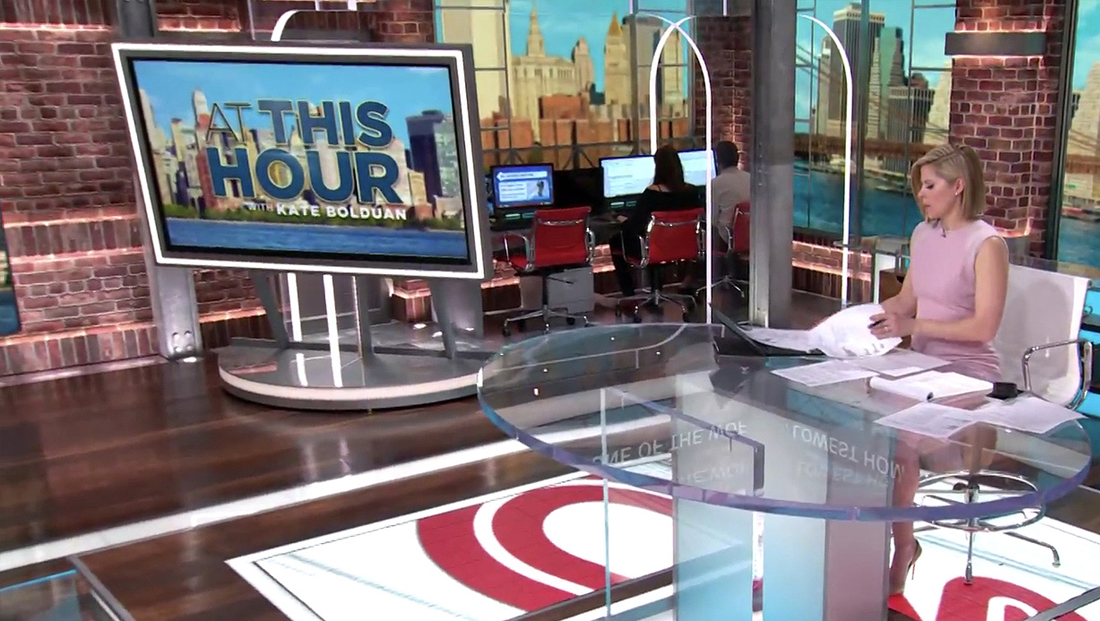 After debuting "New Day" and "Cuomo Prime Time" from Studio 19Y in its new Hudson Yards headquarters, CNN moved its mid-morning news block "At This Hour" into the space.
Solo anchored by former "New Day" co-anchor Kate Bolduan, "At This Hour" uses multiple areas of the space, starting the broadcast with a wide sweeping shot that used the curved video wall segment "New Day" uses as its interview area and ending up with the large, rectangular video wall as an OTS and remote toss element.
The studio's "windows" were fed a bright and cheerful New York cityscape which has a different vantage point than that used on "New Day."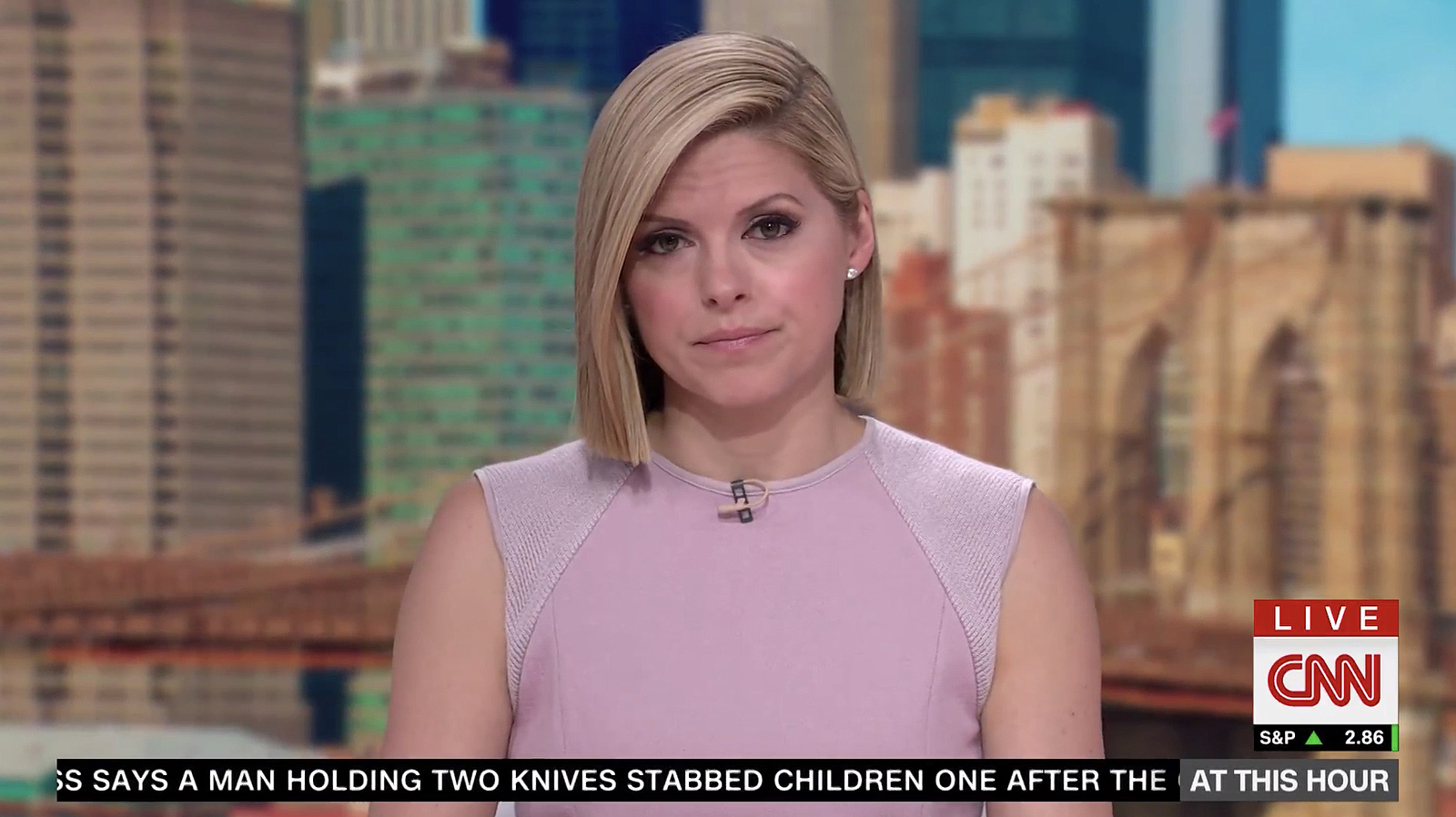 Bolduan also used the studio's main anchor desk in the "New Day" position as well as one of the wild monitors for a standup segment.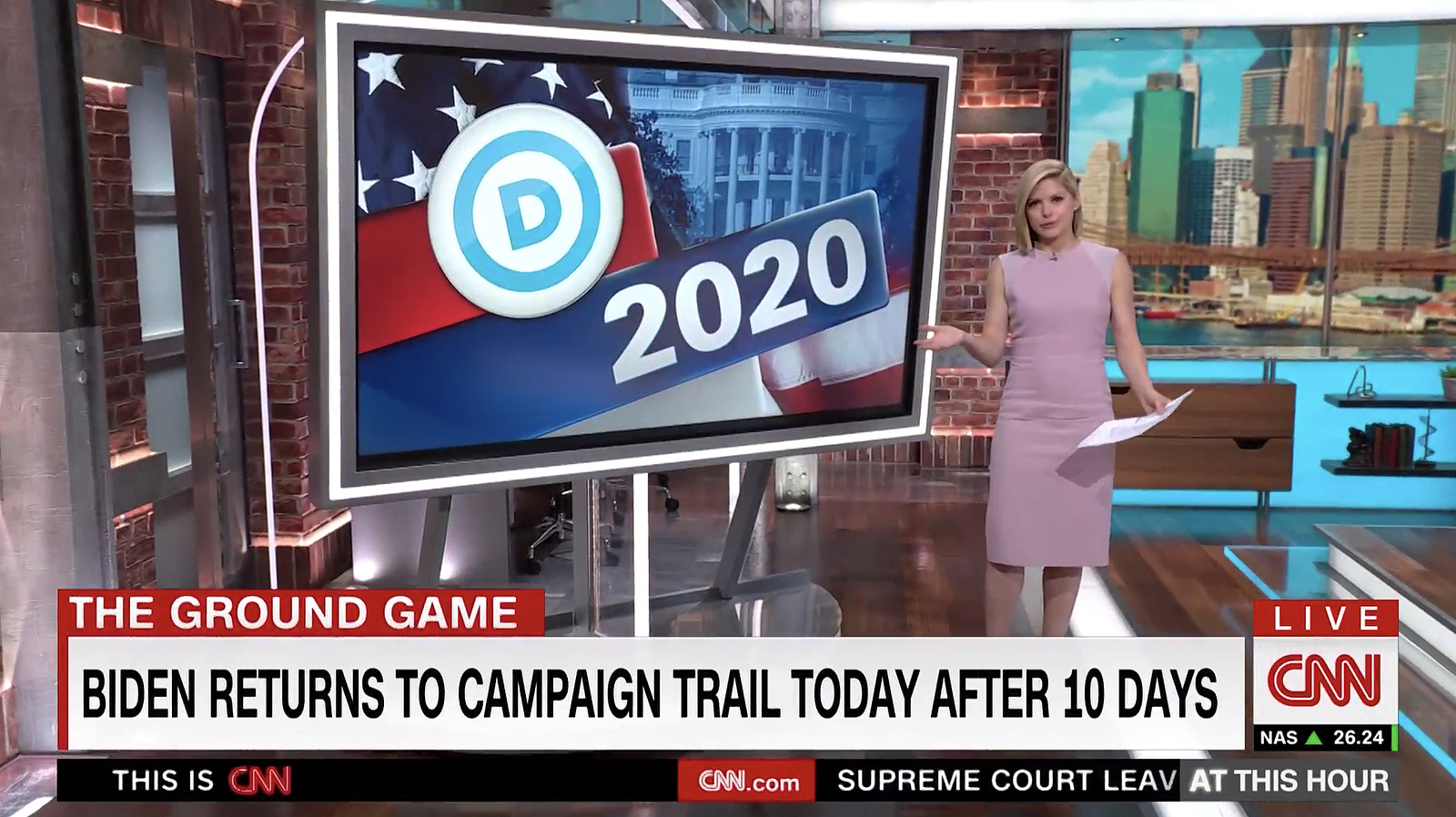 Project credits