'Cuomo Prime Time' turns new studio it shares with 'New Day' into darker, nighttime look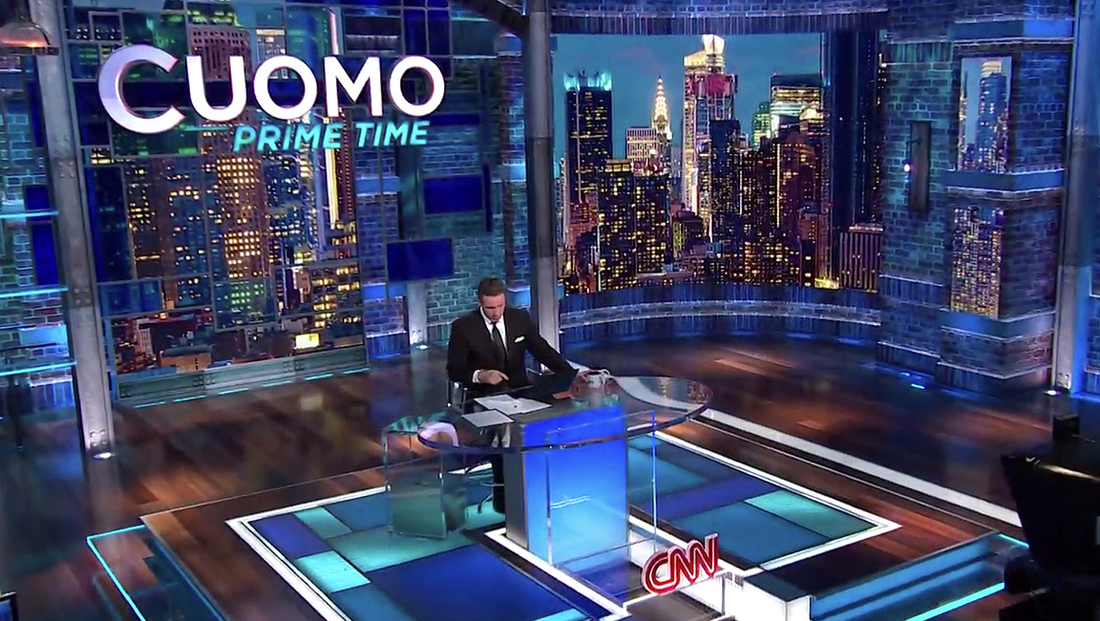 After "New Day" went live from CNN's new Studio 19Y in Hudson Yards, Chris Cuomo's primetime show also moved into the space the evening of May 20, 2019.
Cuomo previously co-anchored "New Day" before moving to the evenings. When both shows were based back at Time Warner Center, they also shared a space, with Cuomo's show taking on a dark, sophisticated city look with industrial accents.
The show's graphics feature loft-style "windows" with dark cityscapes and a bold logotype.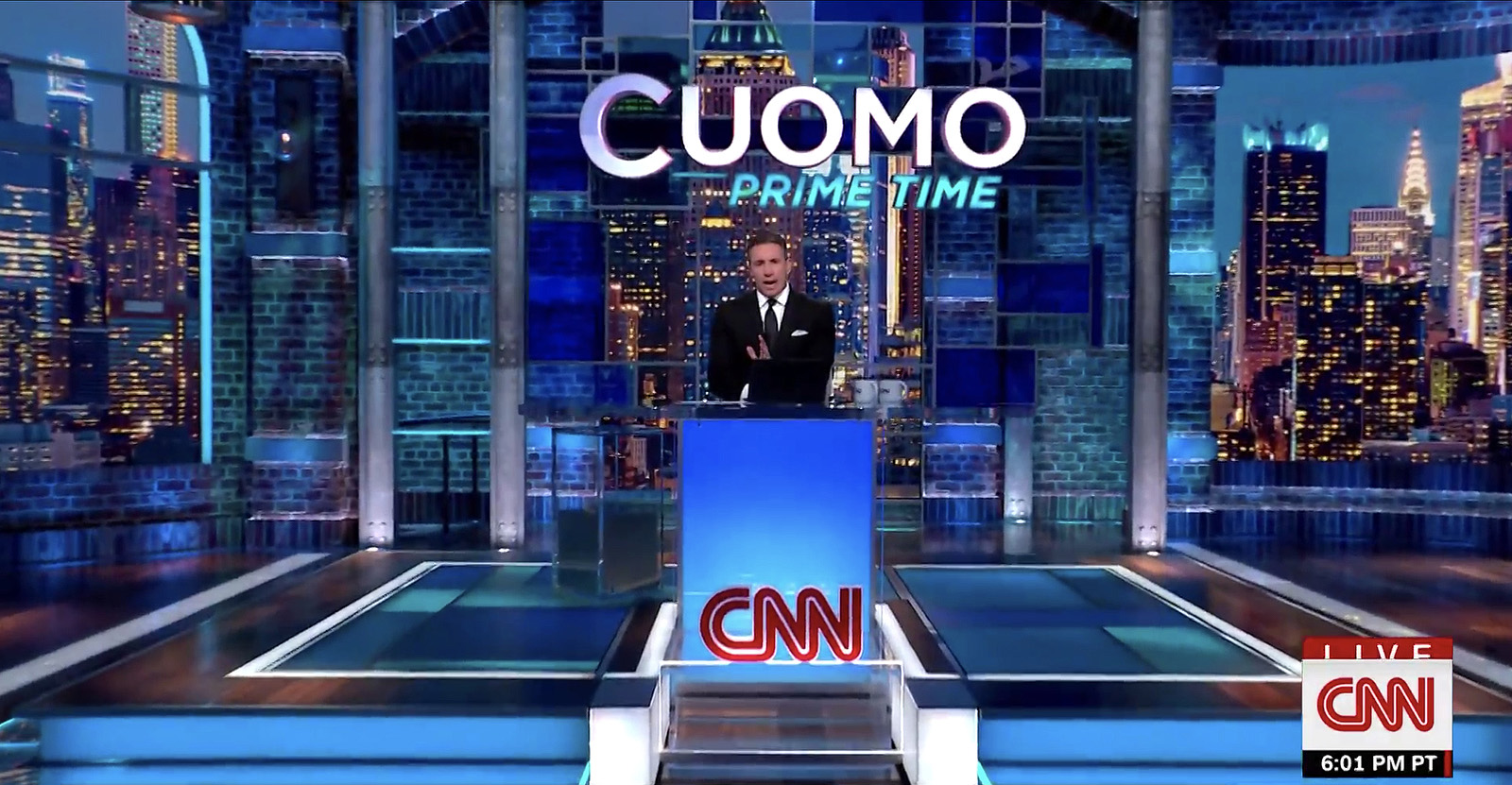 That logotype is featured as internally lit dimensional lettering prominently above Cuomo's anchor area, which features a wide faux brick arch similar to the home base background for "New Day," which is situated on the opposite side of Studio 19Y.
Between the arch, meanwhile, is a large vertical LED video tower segment showcases an updated cityscape background that serves as Cumo's primary background.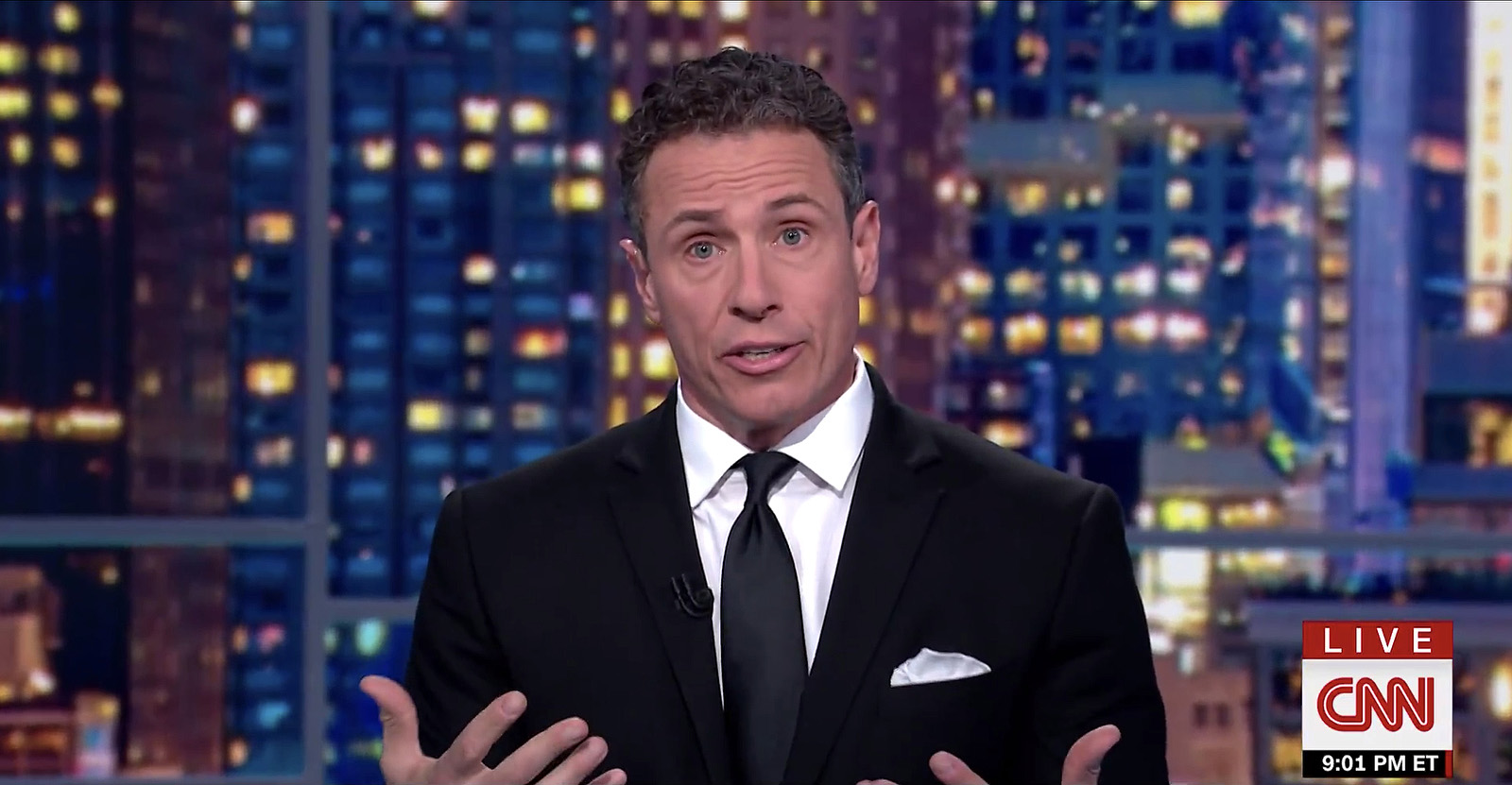 In addition, behind Cuomo, a movable grid of metallic framework and tinted transparent panels is moved into place over the video wall.
Cuomo's newscast also uses the curved video wall in the corner of the space that also serves as the interview set background on "New Day."
When "New Day" uses the space, it has the option to move in a large industrial style see-through shelving and cabinet unit in front of the archway and its video tower to create a different look.
This area sits camera right of Cuomo's desk position, while an arched "window" sits on the opposite side.
Cuomo shares an anchor desk and riser unit with "New Day," which can be rotated and dollied over to the other side of the studio.
The center block and riser lighting are shifted to blue, while the riser's integrated video panel showcases a blue and teal grid pattern inspired by the wall unit behind it.
Much like during its time at Time Warner Center, Cuomo's show shifts the accent lighting on the faux brick to blues and teals and also makes use of dramatic white uplights.
Parts of the "New Day" side of the studio also appear during Cuomo's hour, though mainly in wide beauty shots going to and from commercials.
These wide shots showcase that the entire studio can be converted to the darker, grittier look Cuomo uses thanks to its video walls and integrated color changing lighting.
Studio 19Y was designed by Jack Morton Worldwide with fabrication by Mystic Scenic Studios and lighting from The Lighting Design Group.
The latest in design, production and engineering
Subscribe to NewscastStudio for the latest delivered straight to your inbox.