Quest gets down to business at Hudson Yards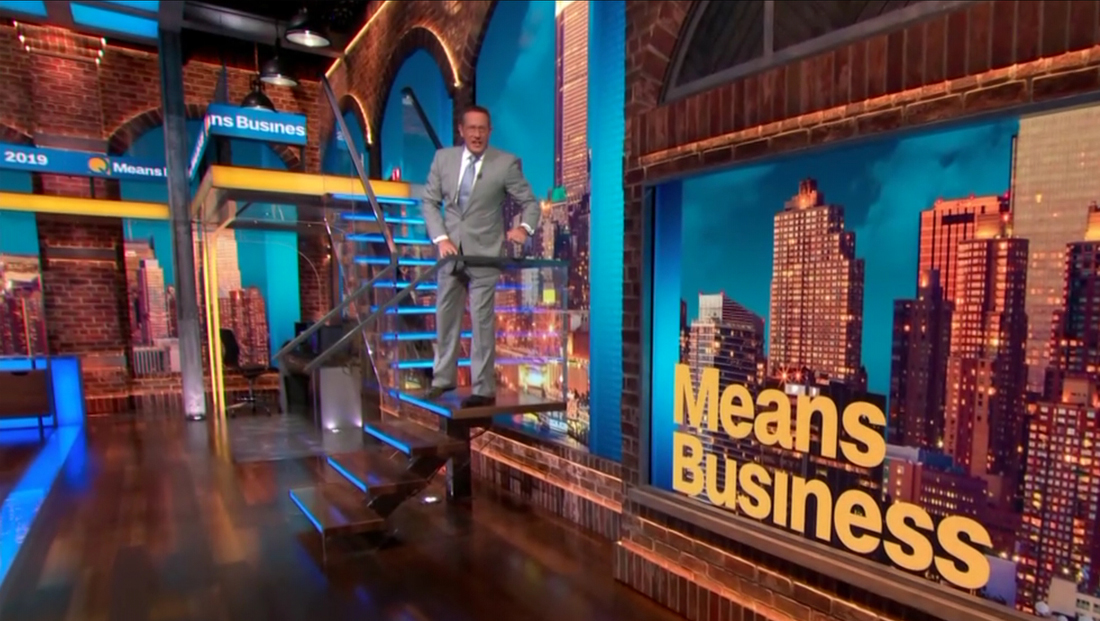 CNN International's "Quest Means Business" has moved into Studio 19Y, the home of "New Day," "Cuomo Prime Time" and "At this Hour."
The program, which airs just before the close of the U.S. markets, takes advantage of the studio's color changing elements and video walls to create a unique look.
The balcony's edge is shifted to gold, while a the video ribbon above it showcases a blue date and logo ticker.
Meanwhile, under the studio's main riser, the integrated LED floor shifts to blue and gold with "Q" elements.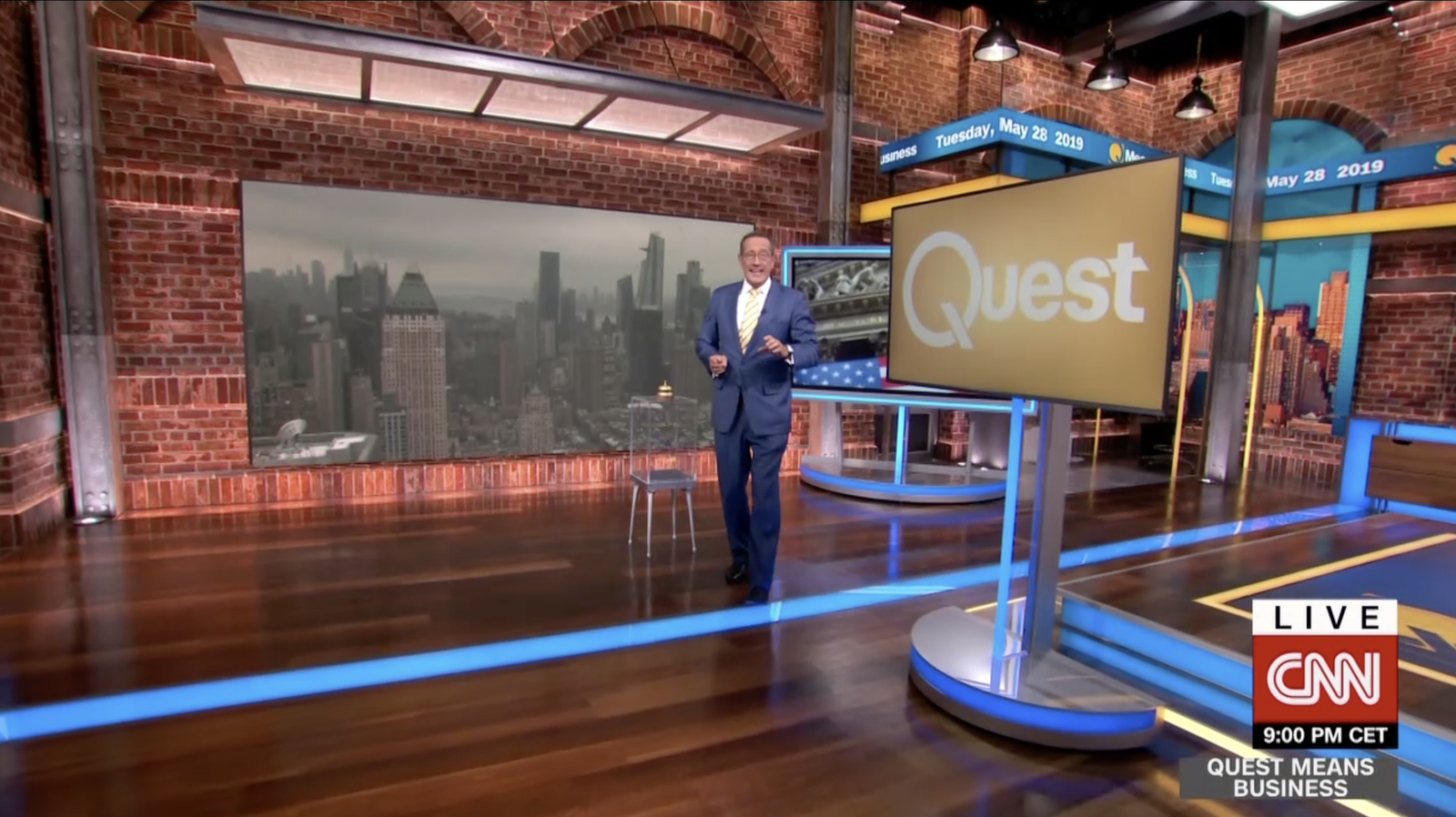 Studio 19Y's color changing elements and accent lighting is shifted to orange and gold, which matches the bright shade in the background of the show's "Q" icon.
Meanwhile, the video wall "windows" switch to a New York City skyline that's skewed slighting orange and backed with a "sky" in blue that is a close match to the one used in the outline of the "Q."
Certain panels also feature a vertical swath of microtext against the blue background.
Segments are presented using a variety of venues, including standups at the wide video wall to camera left of home base, on the staircase and on the right side of the studio — as well as the main anchor desk that is left in the "New Day" position.
Freestanding movable flat screen panels are used for showcasing both current market data, topical graphics and to show live feeds of remote guests.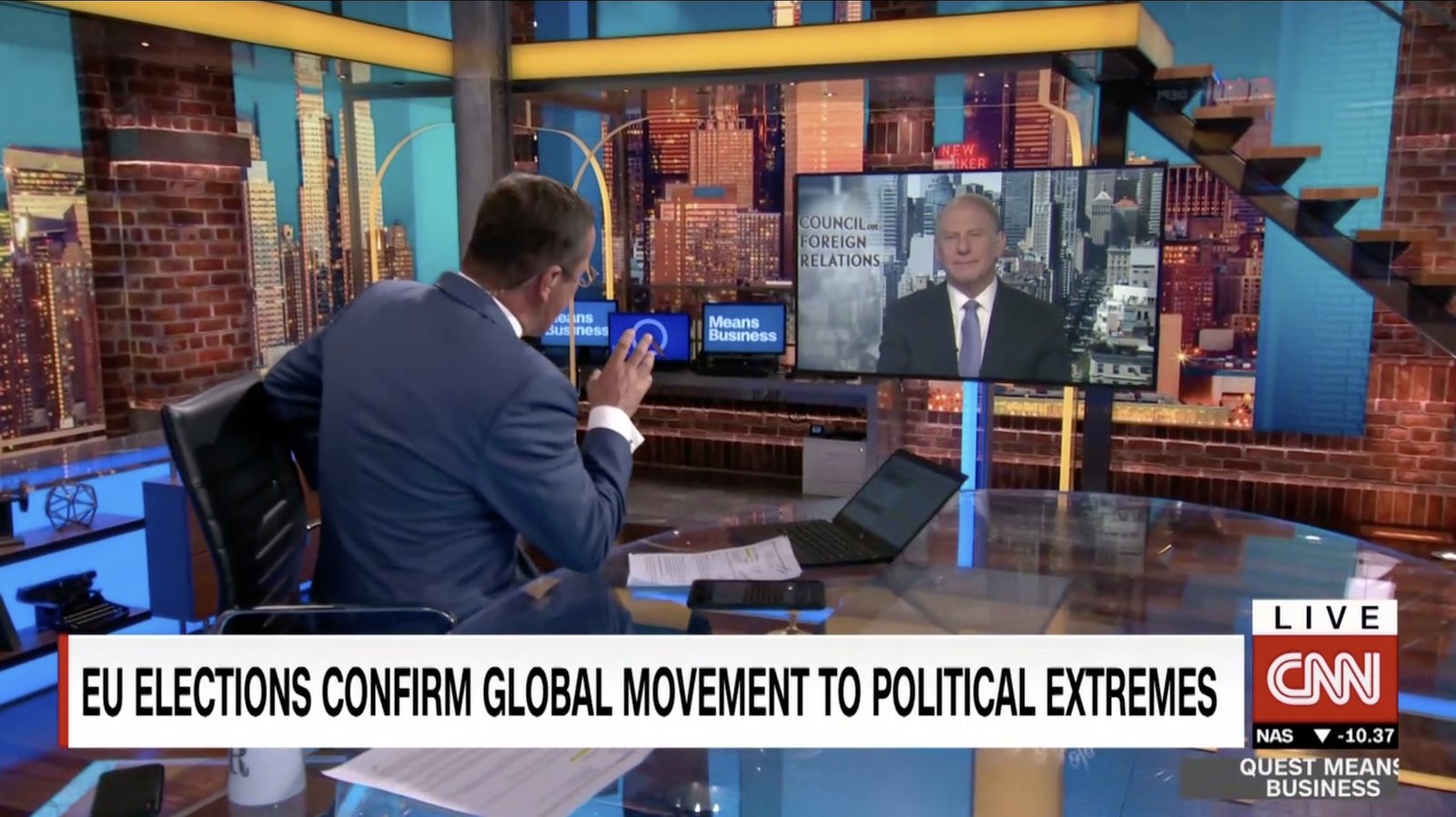 Many of the shots on "Quest Means Business" incorporate multiple video panels, combining both freestanding and the integrated ones.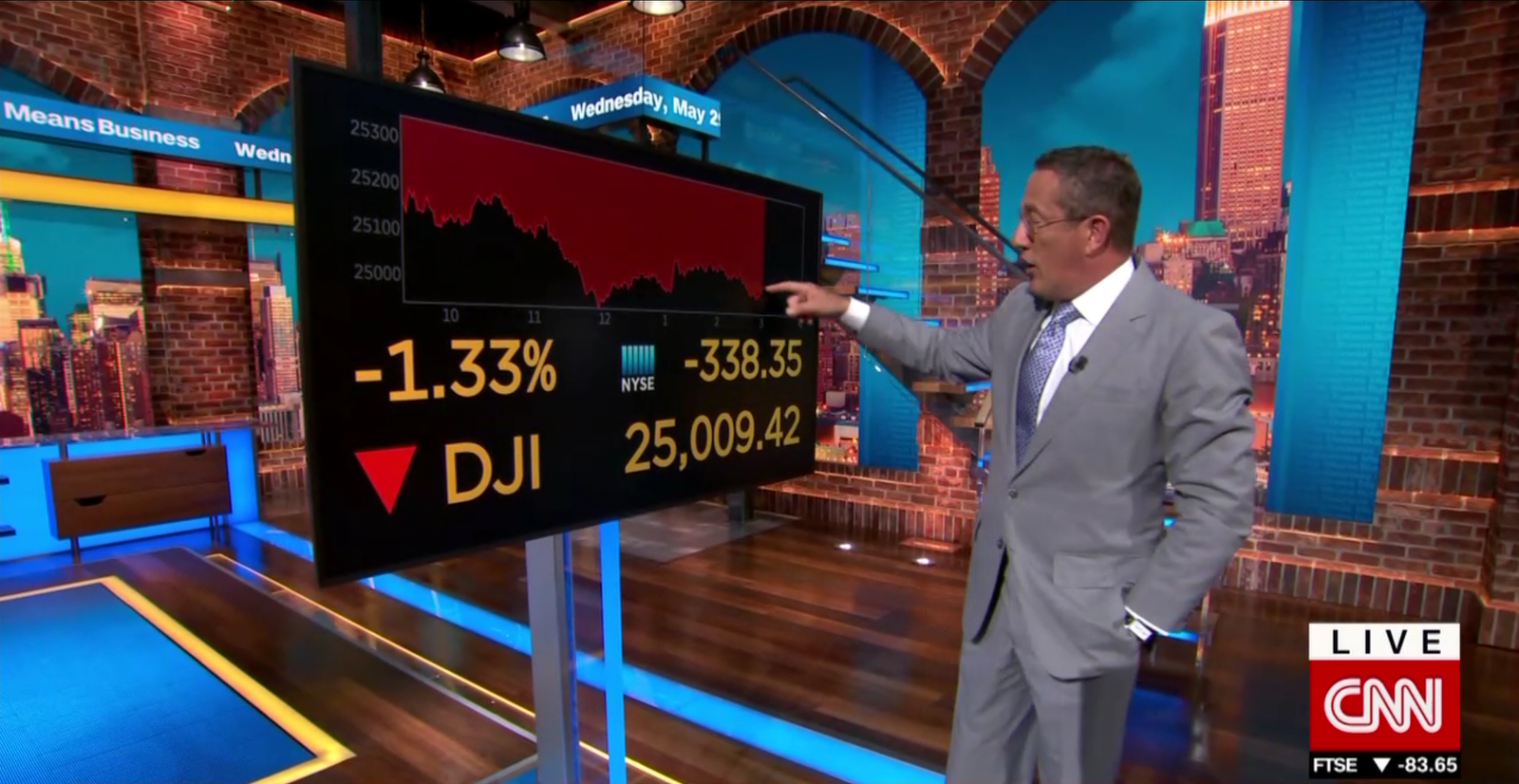 The framing and camera moves give the show a more interactive feel that matches Quest's on air energy.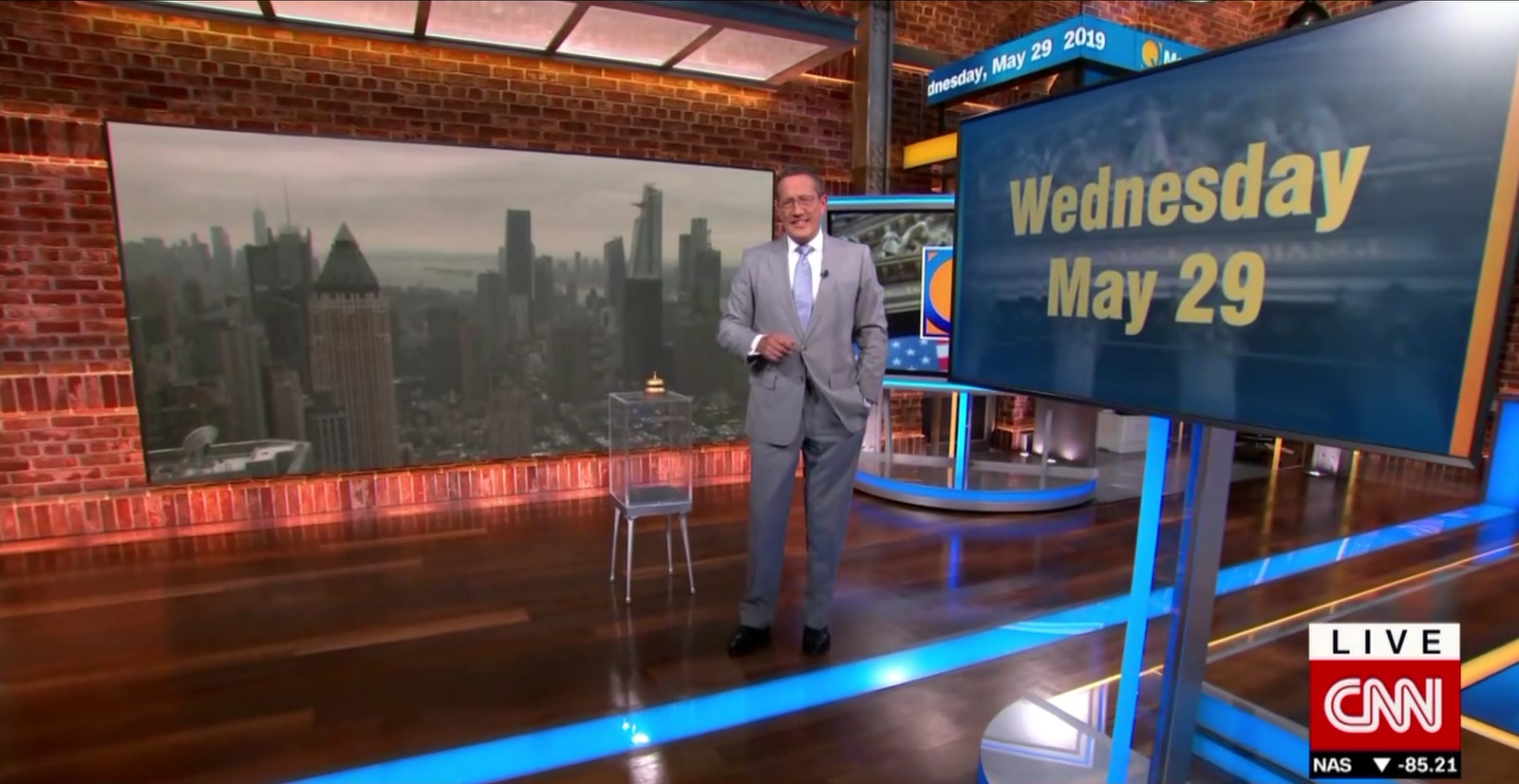 The chairs in the small work areas on either side of home base are also removed, leaving them vacant, though the monitors on the workstations are switched to display "Means Business" and "Q" graphics.
Anchor Richard Quest's signature bell has also been brought over from Time Warner Center, but now has its own glass stand.
Back at Time Warner Center, Quest also used the same set at "New Day" and "Cuomo Prime Time" with similar lighting cues.
Project credits