CNN's dramatic debate promo showcases who's sparring with who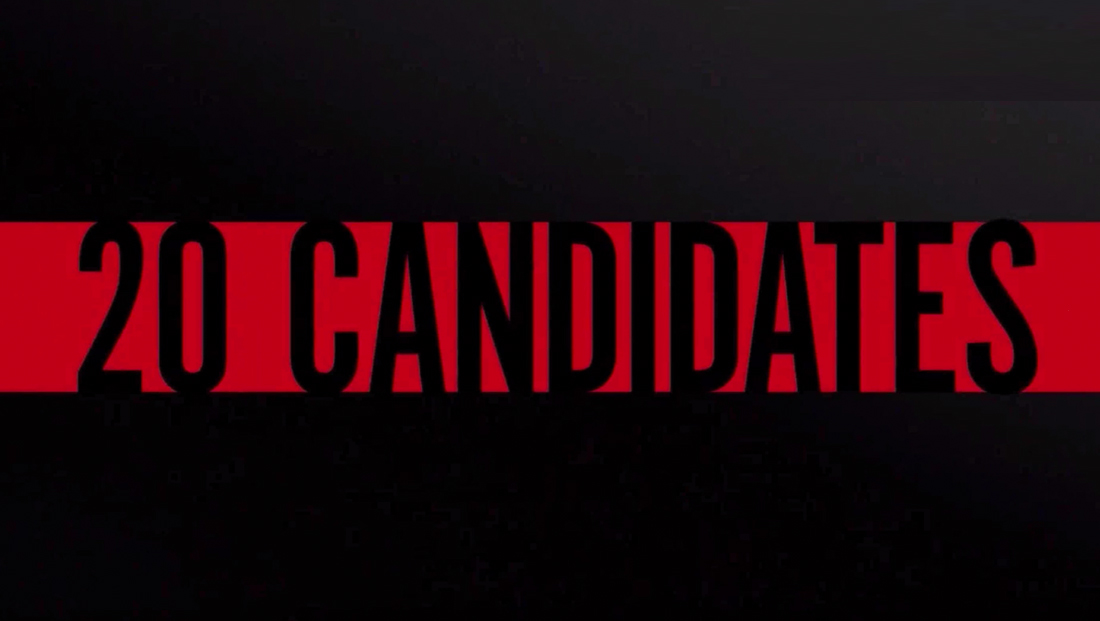 CNN is promoting its upcoming debate with a fast paced promo that feels like something borrowed from a sports spot.
The promo includes a heavy music bed along with imagery of each candidate.
CNN added a moving shadow effect to each candidate's face — and, in a homage to sports, refers to each by his or her last name only both on screen and in the voiceover (in fairness, there are so many candidates, it could be argued that using last names is also a significant timesaver).
Each name is right aligned on the right side of the screen jutting up against a red block — an element that appears in other screens of the spot as well.
Large typography then emphasizes the lines "20 candidates" and "2 big nights" set inside of bold full width ribbons — with the font scaled up so it's slightly higher than this container.
The spot also, divides candidates into two groups that match the nights they will appear on.
While the spot does share typography with CNN's updated election look (both use, like most CNN designs, its custom CNN Sans font), it doesn't use many of the elements from the angled red, white and blue design the network first used to promote the debate.
The first debate, aired by NBC, MSNBC and Telemundo, was a big ratings draw.
CNN tried to drum up interest in the debate by airing "The Draw" — a live drawing determining which candidates would appear which night — but it didn't do that well in the ratings.