Twin Cities Fox gets a fresh new home with flexible lighting effects, venues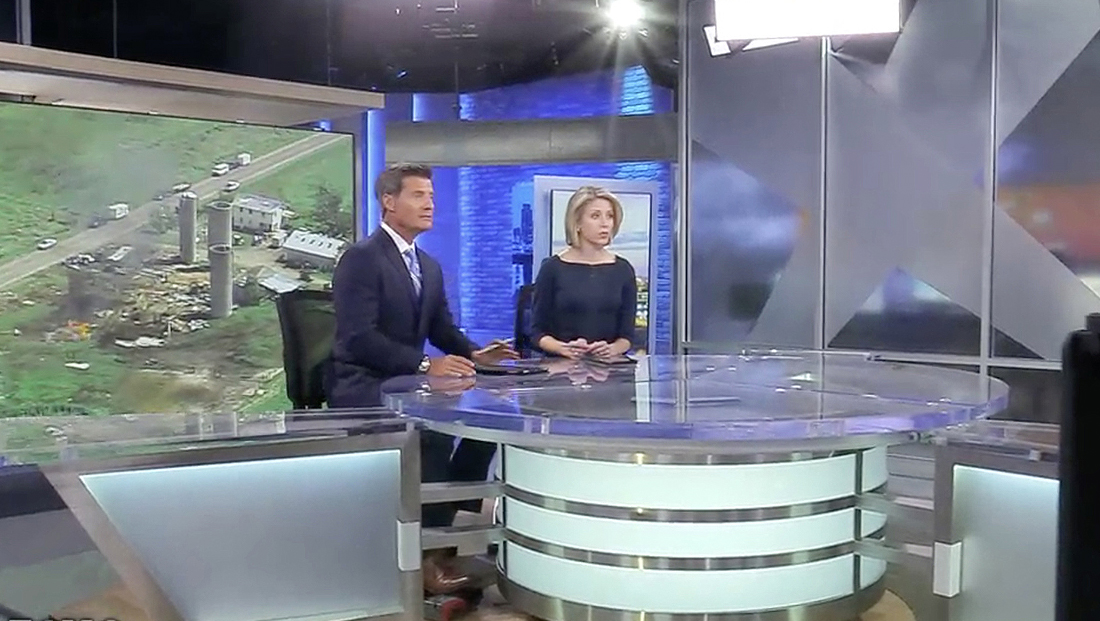 The right side of the set features a working weather center with a frosted glass divider emblazoned with crossed Fox search light beams.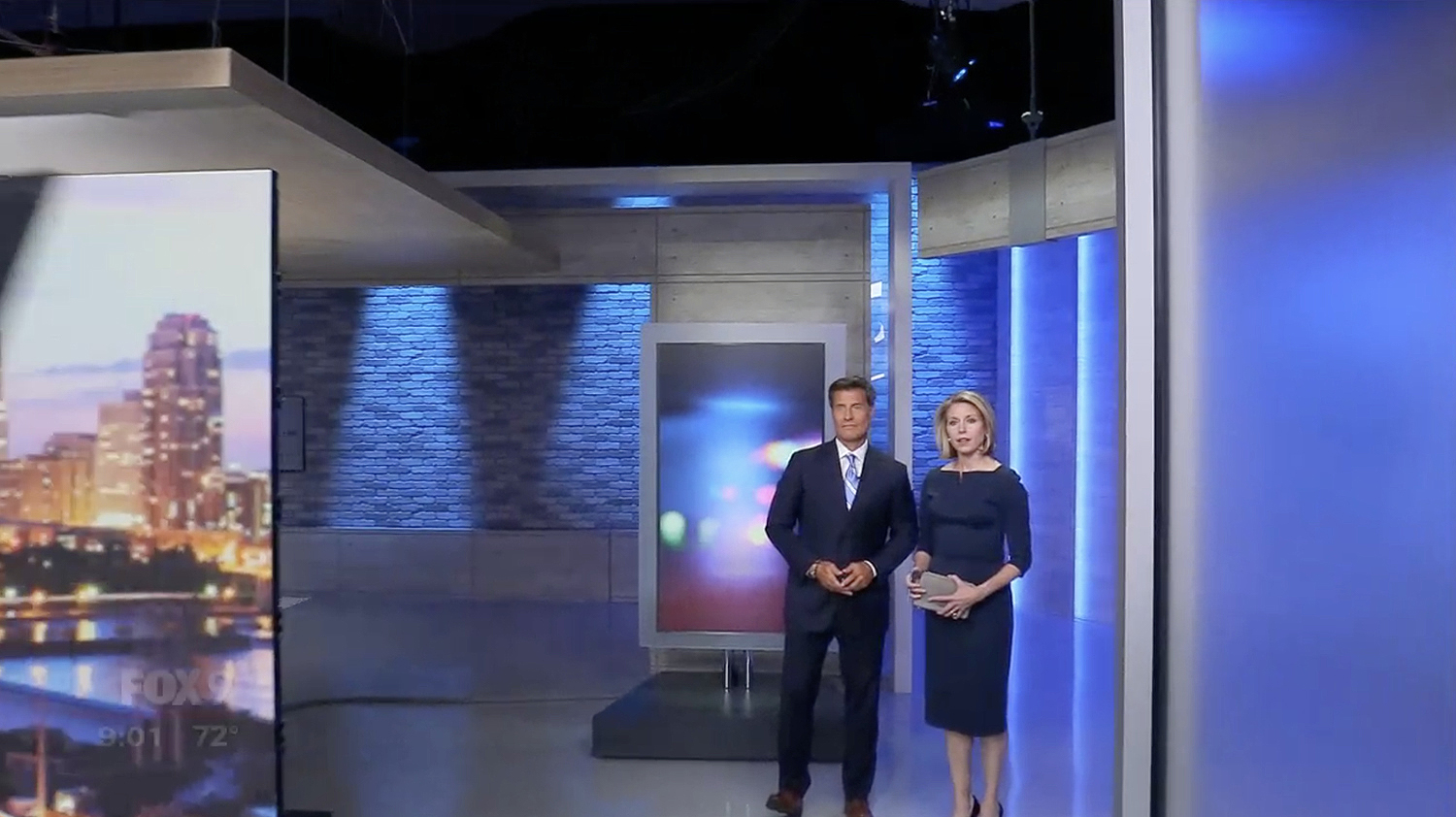 Thanks to the main video wall's placement far from the back wall, BDI was able to create an "alcove" tucked behind this same side of the set with its own header and narrow wall element.
The faux brick wall can be dramatically down lit, with vertical wall segments with edge lighting effects add to the effect.
The space designed to be used with the wild vertical monitor unit for topical graphics.
Shooting through the opening between the video wall and weather center wall not only literally draws the eye to talent, but also showcases the layer and depth in this design.
The space back appear also appears fairly open — which adds to the unique look of these shots.
KMSP has opted to shoot the new set with both traditional pedestal mounted cameras and a handheld unit, giving the station the option to create active, dynamic shots that incorporate the full scale of the set's design.