Twin Cities Fox gets a fresh new home with flexible lighting effects, venues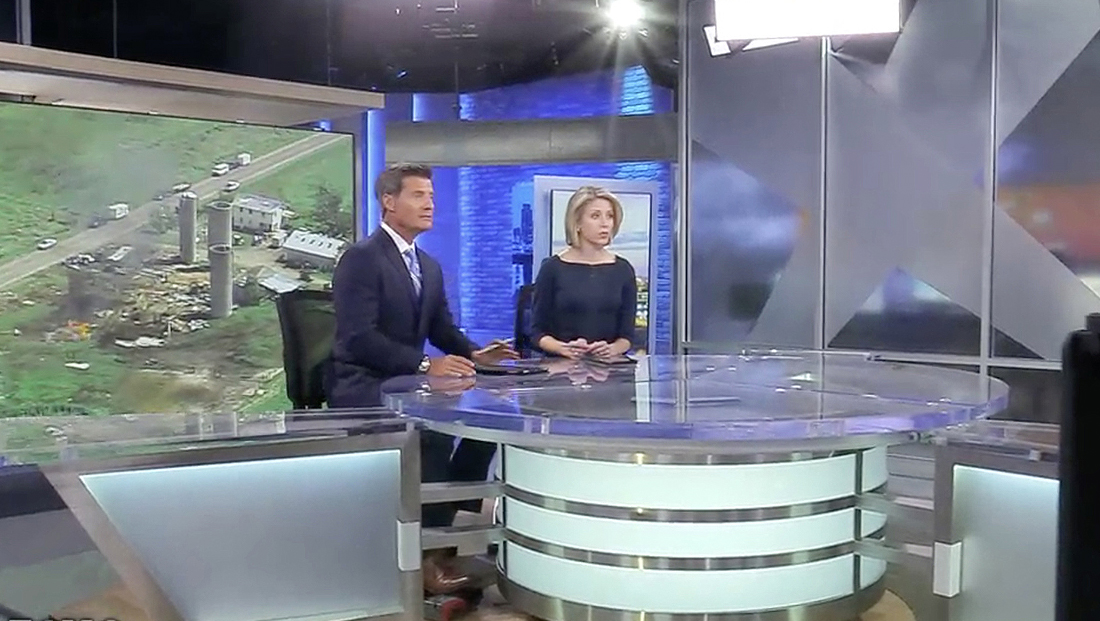 KMSP, the Fox O&O in Minneapolis and St. Paul, Minnesota, debuted a new set that gives the station a myriad of dynamic shooting options and venues.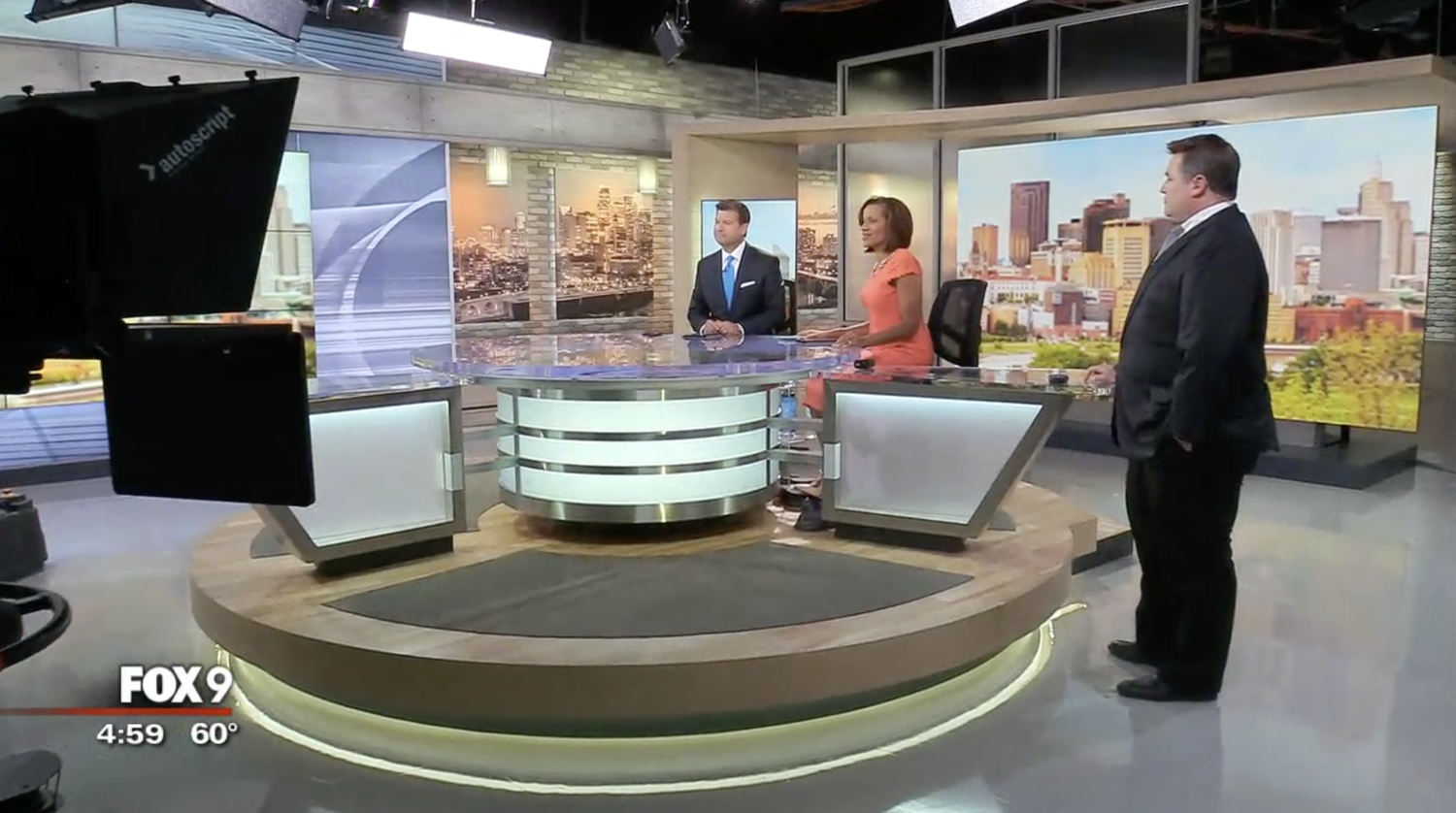 The main "in the round" style anchor desk features a circular surface with polygonal "wings."
In many ways, the design draws on Broadcast Design International's Set of the Year winning set at KSWB in San Diego, but the Twin Cities look stands out on its own.
BDI notes the goal was to "create as much depth as possible. After exchanging several ideas with the KMSP team, our design has been carefully layered with elements such as frosted glass windows, openings in concrete panels, floating headers, and a long "gallery" of black & white city photos which have several RGB lighting cues. We also developed a far back "control room" and numerous RGB edge-lit panels that continue the sense of depth. These back coves are also serving as excellent venues for reporter briefs and teases."
KMSP, which brands as Fox 9, boasts a main background built from a large seamless LED video wall from Neoti, which is moved forward from the faux brick wall behind it and features floor to ceiling frosted panels behind the left half.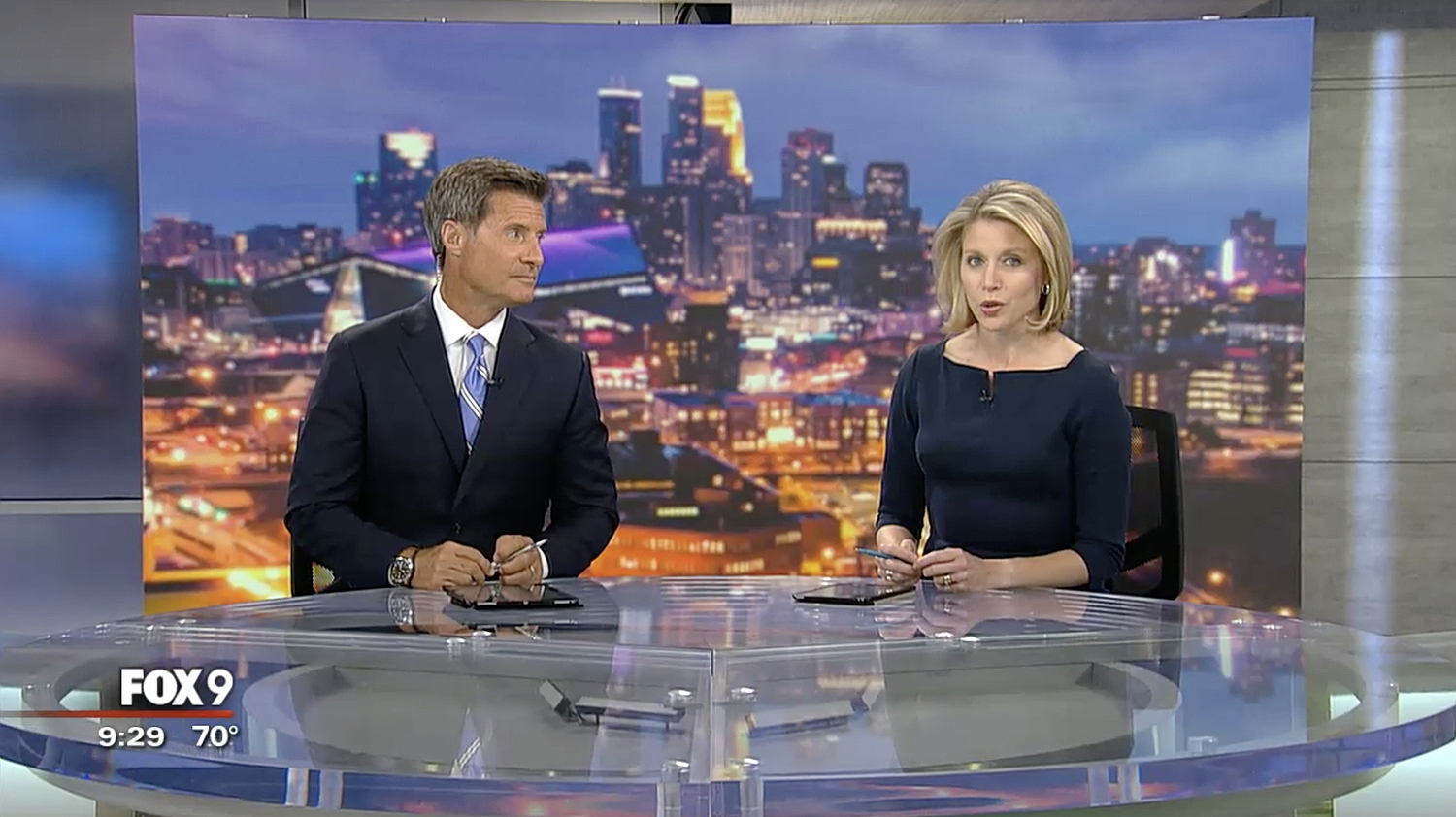 An organically curved, concrete header element caps off the video wall and also turns downward to become a wall for a vertical flat panel.
Additional header elements include industrial-inspired faux concrete panels, while the studio's light brick faux brick is ideally situated to give the space a lighter feel that can be easily adjusted, thanks to cove lighting, into a darker, more sophisticated look.
The set features multiple monochrome printed graphics, including city views on square panels, and larger textured imagery backed with color-changing LED that complements the studio lighting design from Bill Holshevnikoff.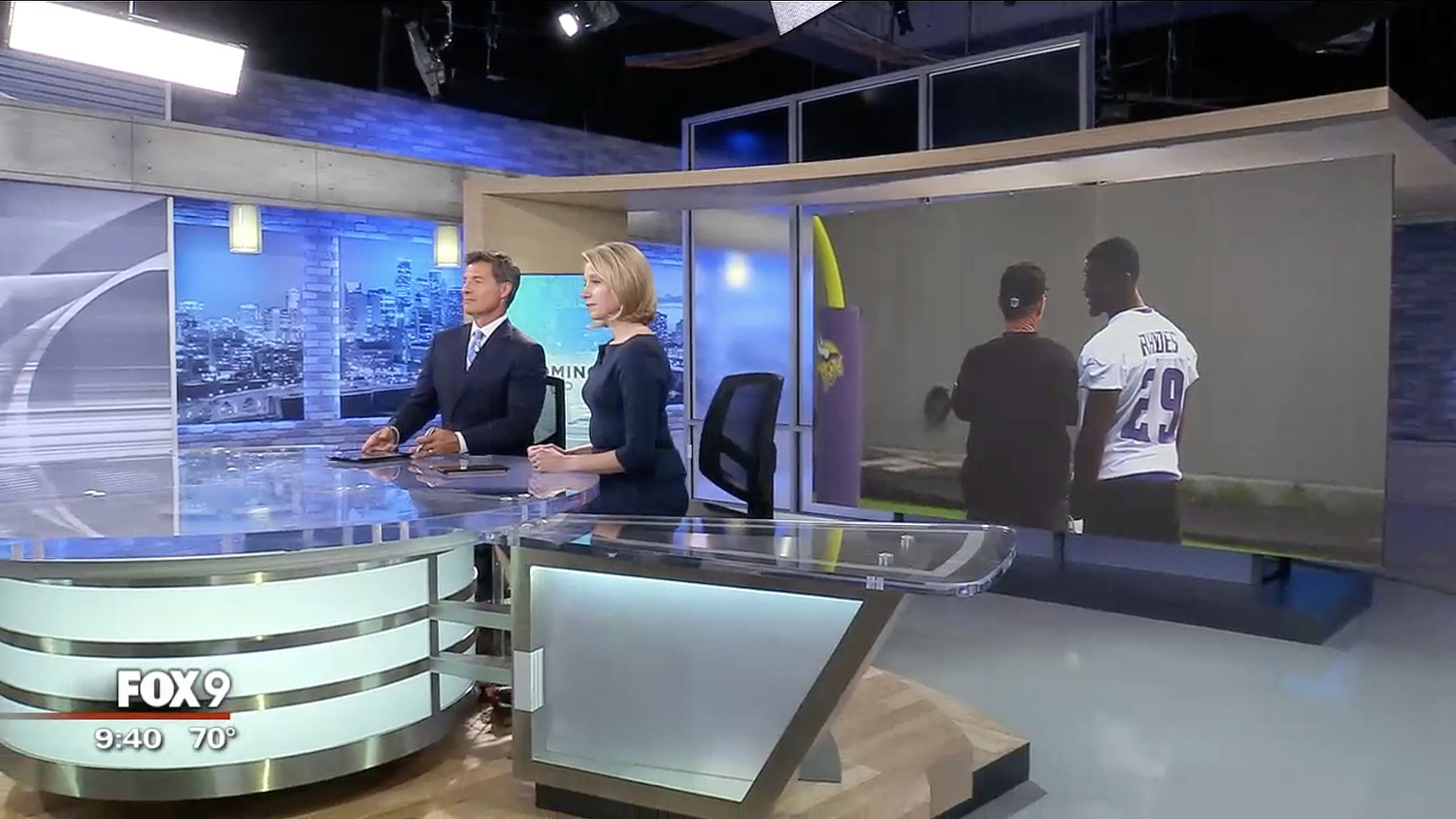 On the left side of the studio, a smaller video wall array framed by backlit graphics can be used for a variety of purposes.
The studio's main video wall can be used for both a traditional cityscape background or to display topical video or graphics. It can also be shot off axis as a video on video element.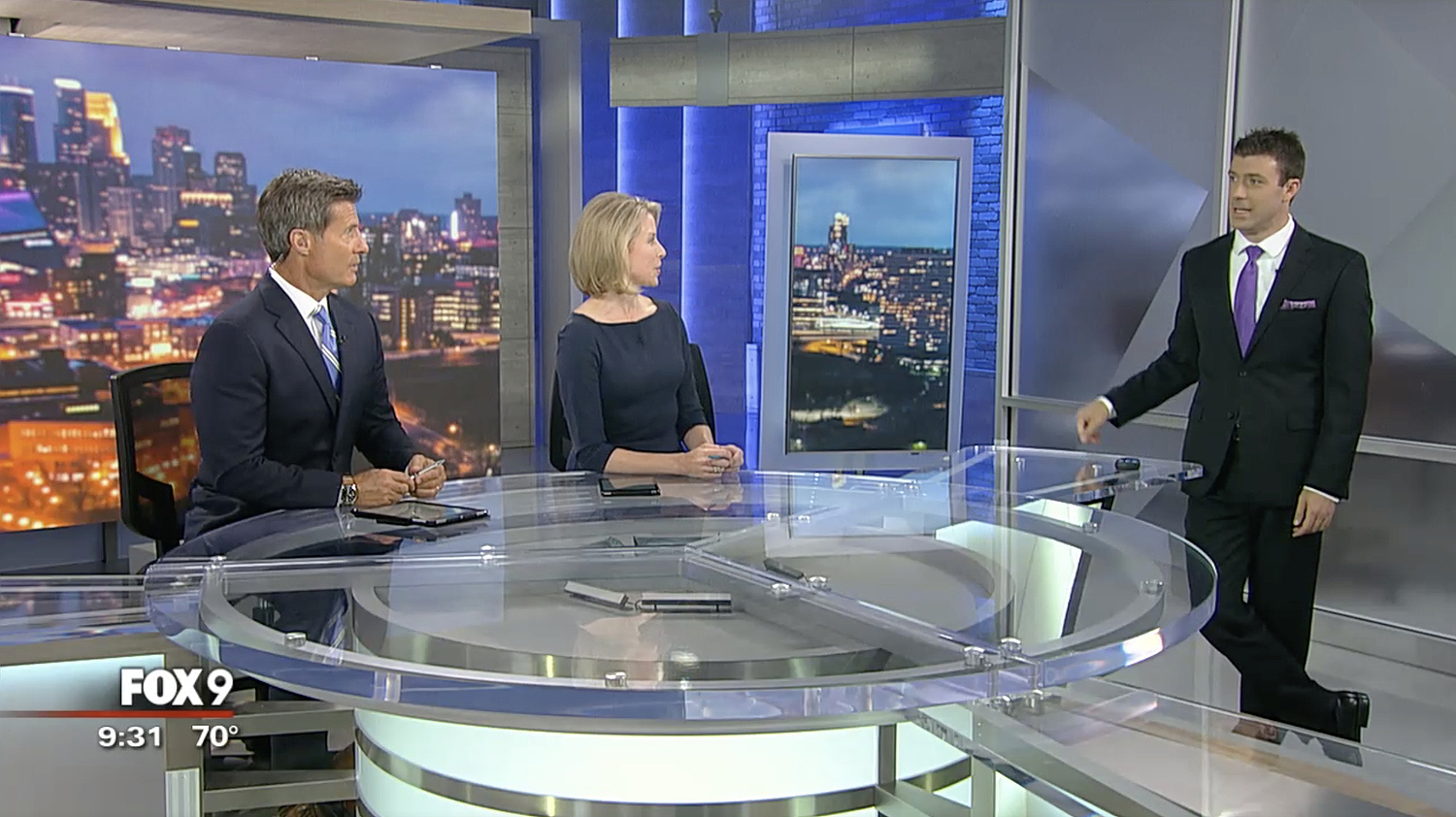 Various talent, including weather and sports team members, can join the anchor desk's wings for standing debriefs — and the set can also accommodate seated guests for other segments.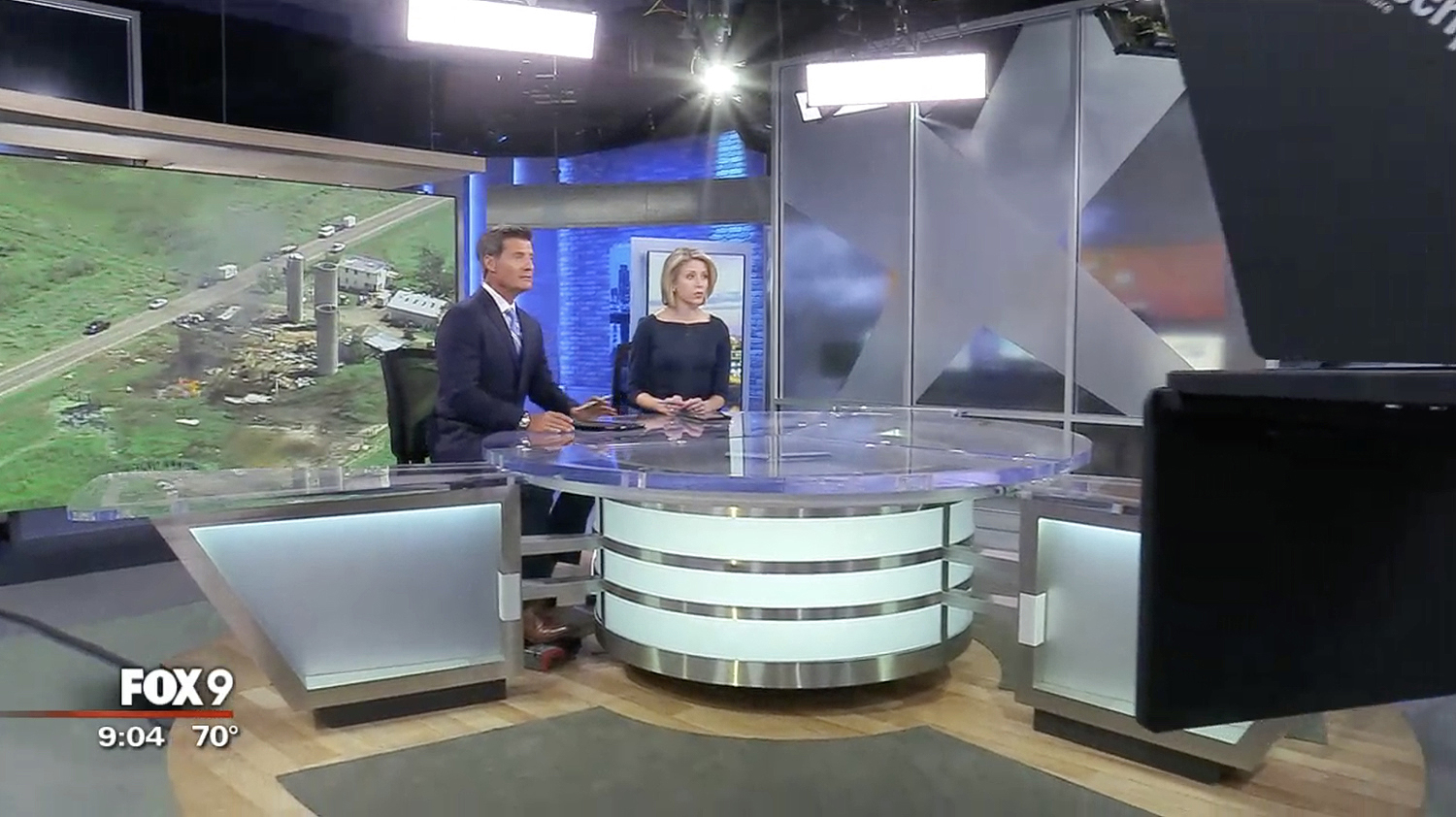 The latest in design, production and engineering
Subscribe to NewscastStudio for the latest delivered straight to your inbox.