Jane Lynch 'moved' into new house for 'Hollywood Game Night'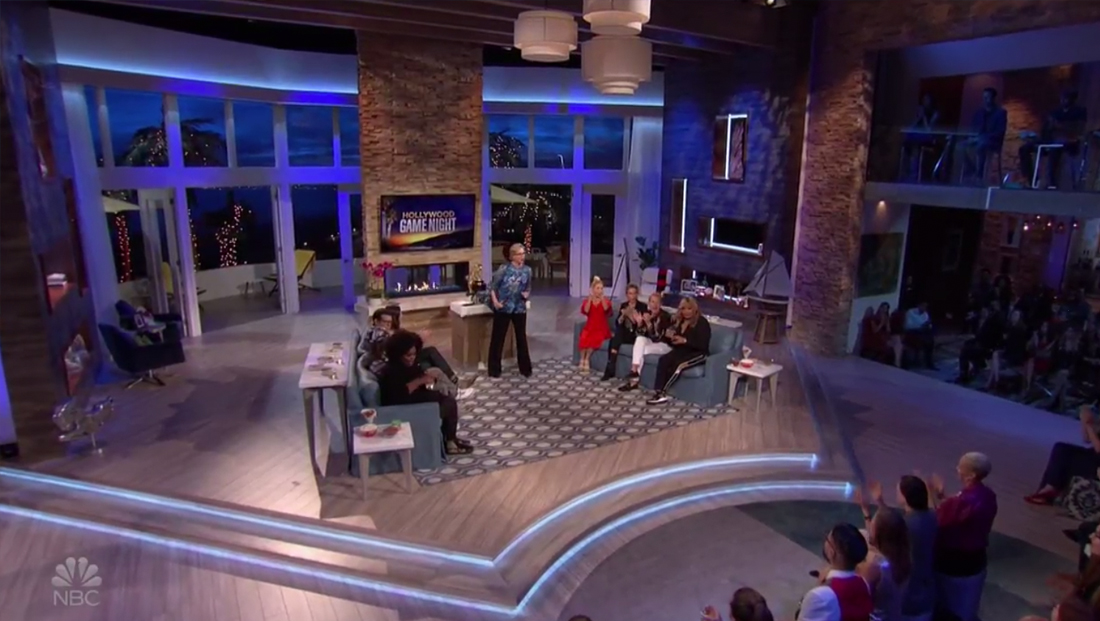 Meanwhile, back at the "house," Lynch's new living room still boasts a fireplace in the center, but replaces the windows on either side with a valley view with french doors opening onto a patio.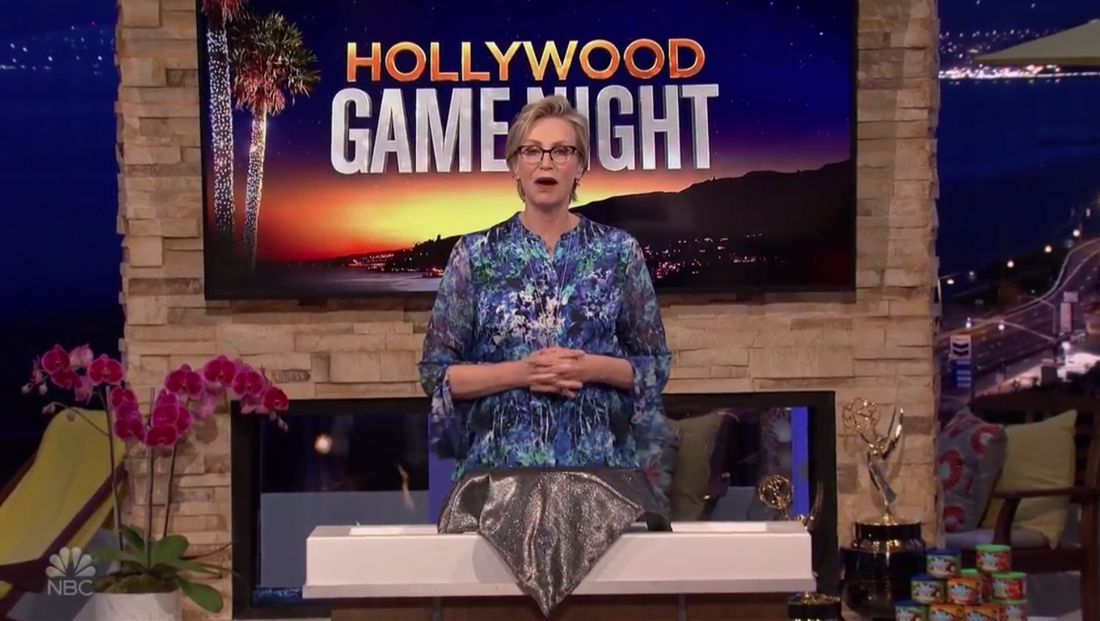 The flames in the fireplace are also smaller and don't appear on camera as much — while the surround has be replaced with faux stacked stone rather than the old simulated marble mantle.
The set retains the same basic layout and "beachy" theme, including the band area that has been updated with surfboards on the wall.
"Hollywood Game Night's" production design is from John Janavs with art direction by Robert Frye and Nancy Garber. Matt Ford provided the lighting design.
"The bar," which doubles as audience seating and a place for "loosing" players to hang out, still exists as well, but was also curtained off for a photobooth-themed game that aired earlier in the season.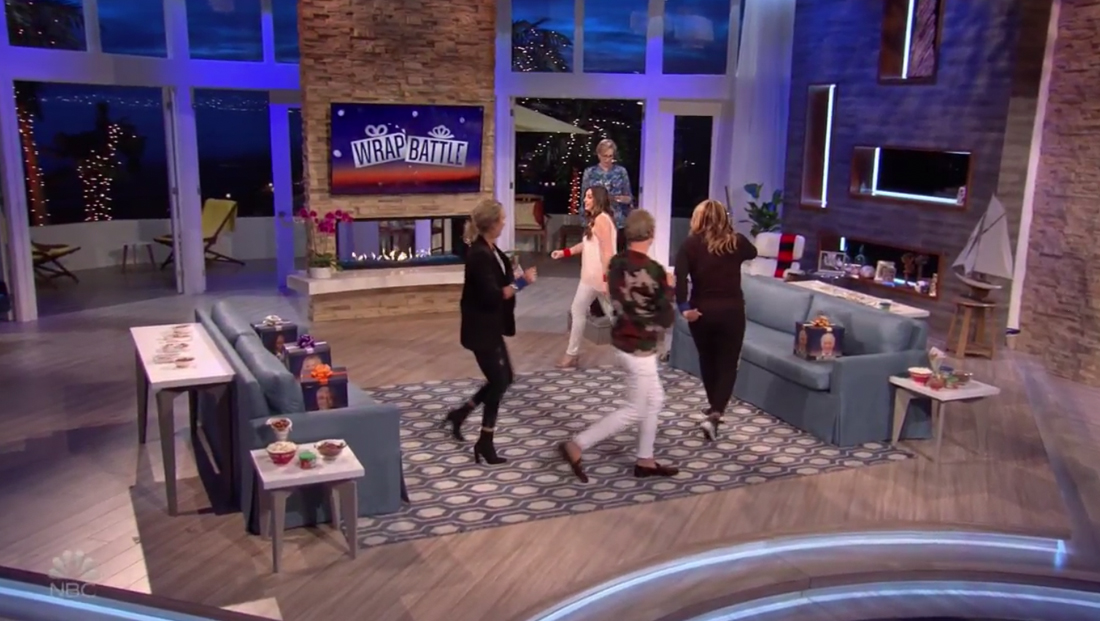 Furnishings have been updated as well and the walls on either side of the set now feature rectangular openings suggestive of windows or openings.
At least two of these edge lit openings, one on each side, double as camera portals.
The "backyard" area has also been updated with a new divider wall, different foliage and other changes.