'College Gameday' upgrades desk for new season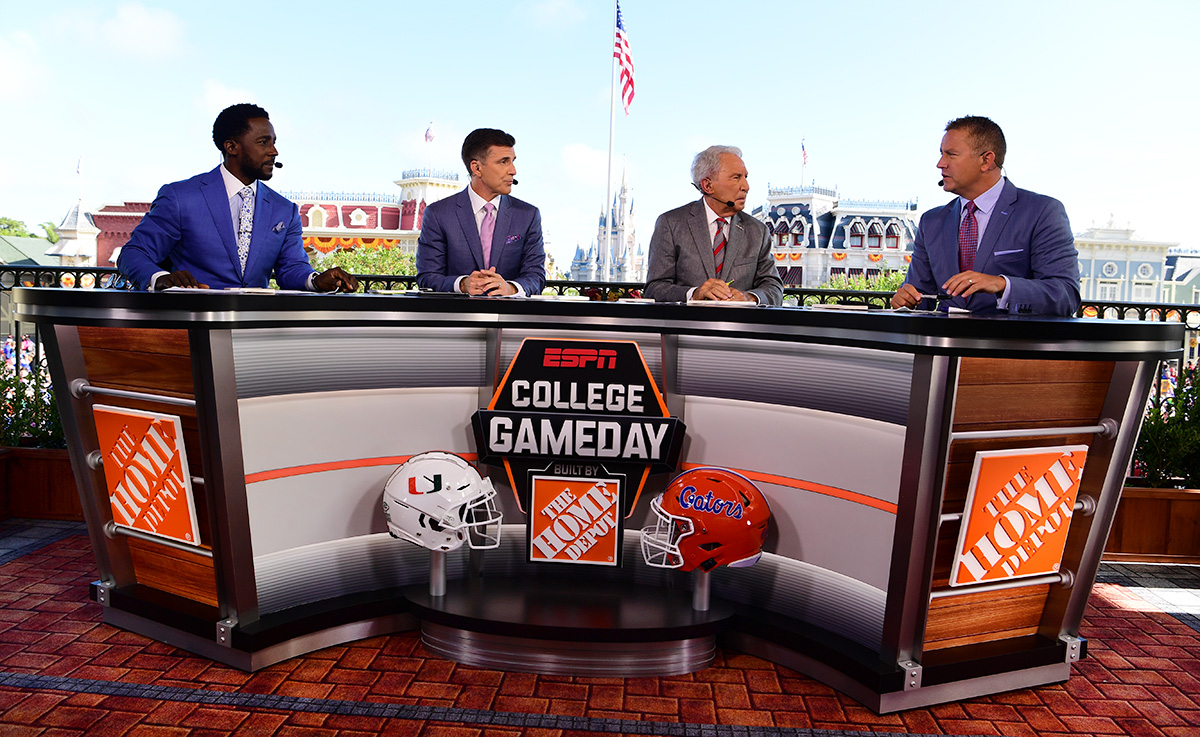 ESPN's "College Gameday" debuted an updated desk this past weekend as the show returned for its 26th season on the road.
The college football pregame show crisscrosses the country to visit the site of some of the biggest weekly matchups, with this season kicking off at Walt Disney World Resort's Magic Kingdom Park in Florida.
The desk, which is typically part of a temporary structure erected each week on a college campus, was placed atop the Main Street Train Station in the Disney park for its debut.
Featuring inlays of weathered wood slats and faux metal graphics, the new desk is a change in direction from the previous wooden look. A bit more industrial in style, the desk includes onboard lighting for the first time with cove lights illuminating the front panels.
The design continues to include a built-in "Gameday" logo along with helmet holders for the week's matchup, with the overall look following ESPN's current college football branding and on-air design.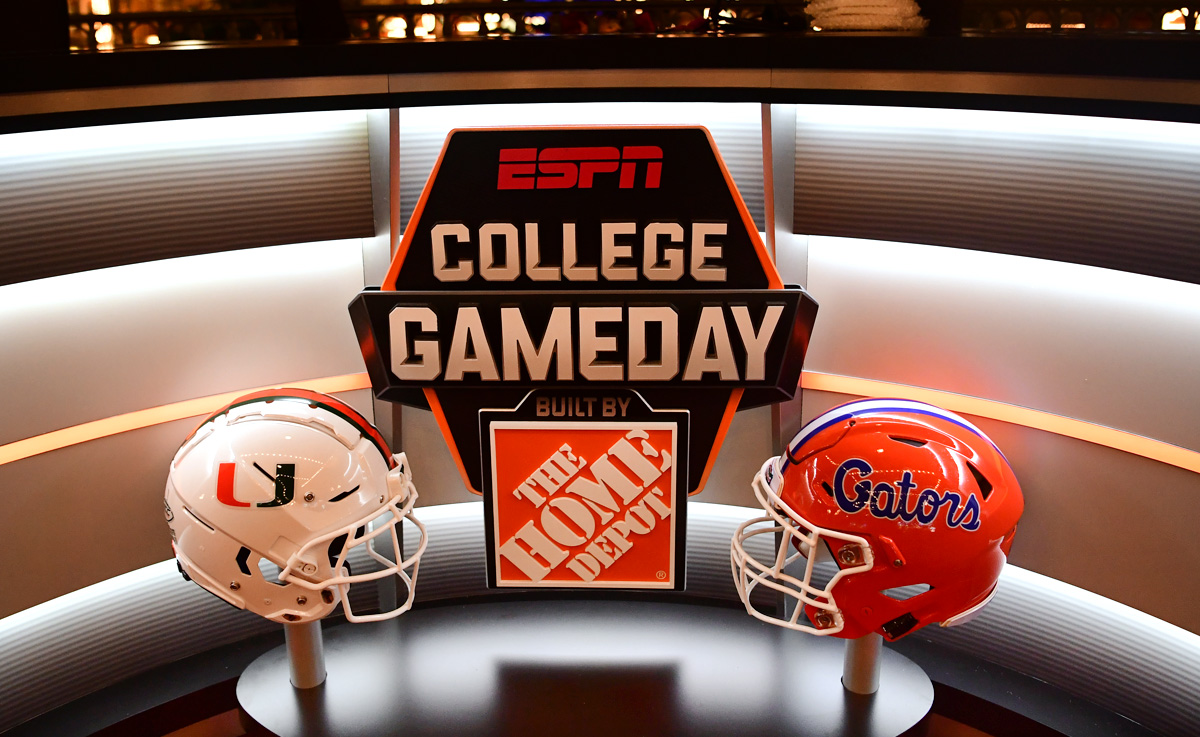 Photos courtesy of ESPN.