Not only did NBC O&Os get a new font, they also updated the Facebook logo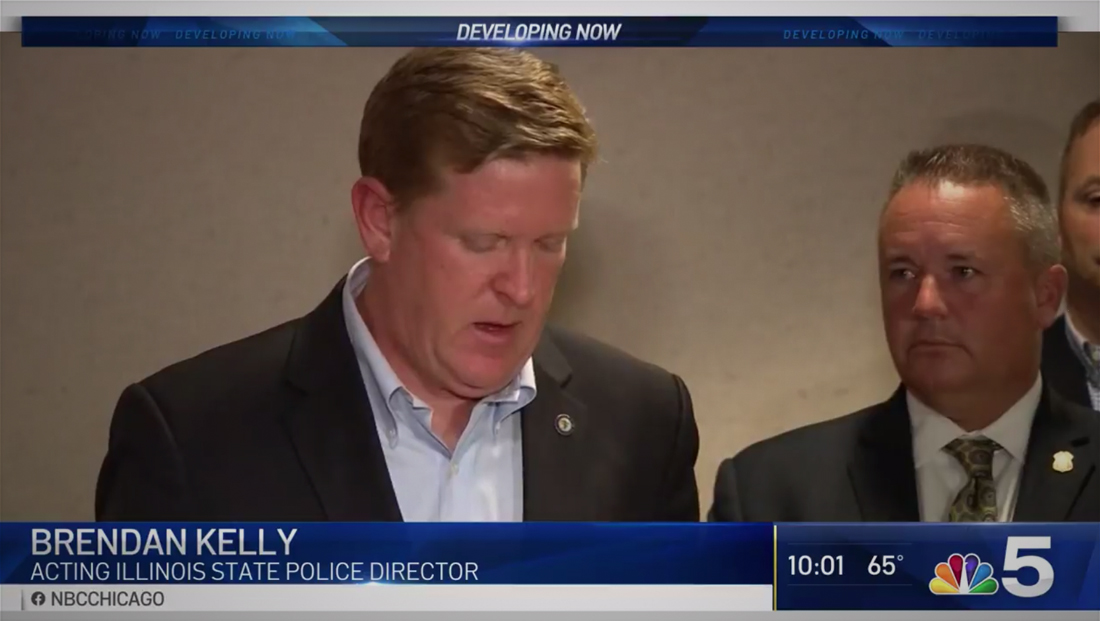 Not only did NBC owned stations start switching over to a new font earlier this month — but they made an even subtler update.
They also switched over to the new Facebook logo.
While many TV stations all over the country, including NBC, CBS and ABC O&Os, include social media icons, including Facebook's, in their tickers, bugs or other on-screen graphics, it appears NBC owned stations group is the first major one to (finally) switch to the new logo that Facebook released in May.
The new logo puts the familiar "f" inside of a circle — instead of the app-icon inspired square with rounded corners.
The change was likely coordinated with the font swap out — and could have even been directly linked to the changeover.
At some TV stations, icons and logos that are used regularly, such as the Facebook logo, are actually part of a customized font.
In a similar example, many TV stations use a custom font to generate the ticker that is inserted locally over their corresponding network's morning show — typically with the NBC peacock, CBS eye or ABC globe as a special character that's used to separate blocks of content.
For its new typography, NBC O&Os are using a custom commissioned font.
The updated logo appears mostly in the lower left of the "bottom bar" the NBC owned stations introduced with its "Look N" graphics package back in June 2016.
Some stations use this as a ticker during select newscasts — while most also run references to its website, social media and mobile and streaming apps during all broadcasts.
In Chicago, which is an all O&O market, the CBS and ABC affiliates are both still using the old, square version of the Facebook logo in most of their graphics as of Aug. 28, 2019.
Neither station has made any major graphics updates lately, however.
In addition, both "NBC Nightly News" and "CBS Evening News" are both using the old version of the logo in the graphic that contains, among other things, the copyright statement.
While CBS did update its graphics when Norah O'Donnell took over in July, well after Facebook released the new logo, the lower third graphics were simply recolored and no significant changes were made to the layout or format of them.
"ABC World News Tonight" does not typically run social media icons at the end of its broadcast.
All of these stations and broadcasts also use the "old" Facebook blue — instead of the brighter shade introduced with the rebranding.
NBC owned stations, meanwhile, typically run all of the social media logos in a dark gray.
The latest in design, production and engineering
Subscribe to NewscastStudio for the latest delivered straight to your inbox.